As one of the highest-grossing mobile games in the world, PlayerUnknown's Battlegrounds or 'PUBG' has generated millions of dollars only a few years after it was released. The popularity of the mobile shooter piqued my interest and I had to check what the hype is all about.
I quickly found out that this mobile shooter has everything you need when it comes to competitive play, high-octane action, and fun gameplay. Part of what makes the game so much fun is the ability to choose skins for my characters.
Though it doesn't change the way I play the game, it's fun to show-off my expensive skins to make my opponents jealous. This means that I have to invest some money into the game to purchase these skins and in this article, I'll give you some PUBG tips on how you can get UC for free. Read on below to learn about the following topics related to this process:
What Is PUBG Mobile?
What Is UC?
Tips on Getting UC for Free
Gift Cards
Participating in Events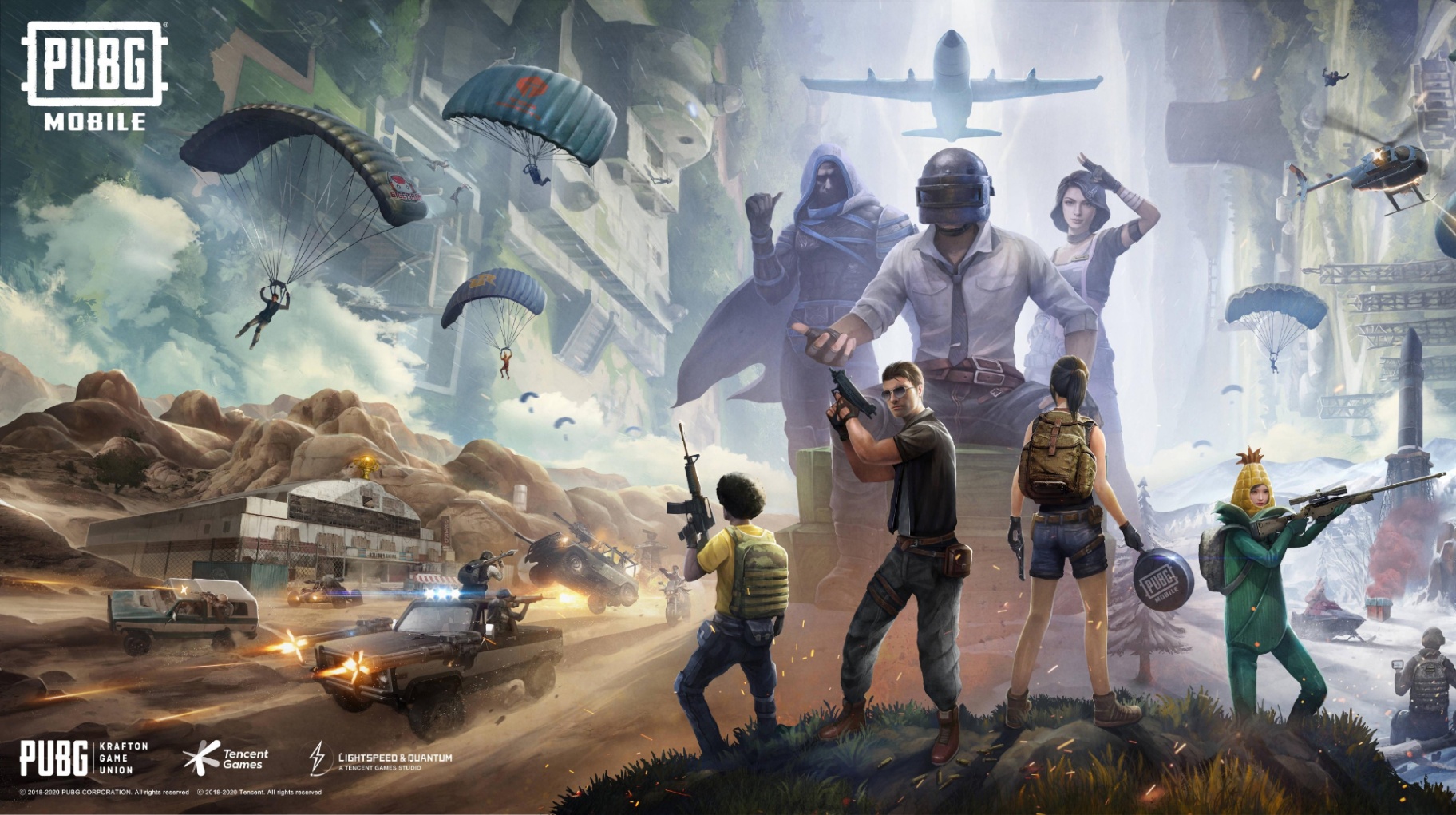 What Is PUBG Mobile?
PUBG Mobile is the mobile version of the popular shooter game of the same name. I have played the PC version of the game and the fun and action are relatively the same and the only main difference is that this game is played on my mobile phone instead of my computer.
In this game, I get to play with up to a hundred players where we drop into an island and gather enough resources and weapons to eliminate each other with the last player standing wins the game.
Apart from just shooting one another, I've found out that there are a lot of other things to do inside the game. I get to gather items such as vests and helmets apart from weapons while also trying to avoid getting swallowed by the map.
If I walk outside the safety zone, my health slowly decreases until I get eliminated from the game.
How and Where to Download the Game
PUBG Mobile can be downloaded through the Google Play Store for Android devices and the App Store for iOS devices. It is free to download and free to use.
To begin the download, I just tap 'Install' and the app automatically downloads and installs itself on my phone. I just need to wait until it is done installing before the app can be launched.
Once the app is launched, I just log in using my chosen account details, whether it is my email address or my social media accounts. I can then choose the game mode that I want to play after I am done with the tutorial.
What Is UC?
One thing I noticed after playing each round of PUBG Mobile is that the game rewards me with in-game credits. I checked the in-game shop and found out there are other ways to purchase items in the game. One of which is UC or Unknown Cash.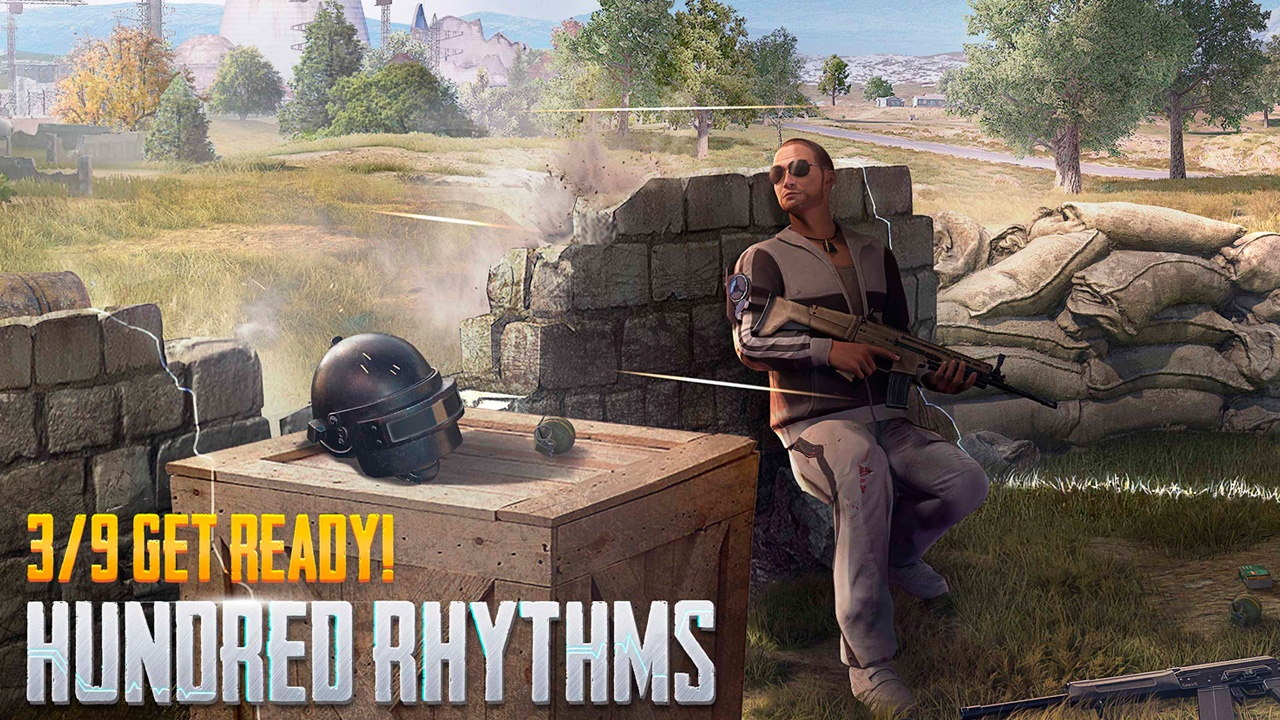 Unknown Cash can be purchased using real money as long as you have enough credits on your account. I can always load up my Google wallet with credits so I can purchase UC for my character in PUBG mobile.
There are a lot of options or bundles to choose from and from what I've noticed if I purchase a package with a higher amount, I get some bonus UC as well.
UC is the main currency in the game if you want to own a lot of rare items. I have purchased vehicle skins, companions, emotes, accessories, and gun skins using my UC.
How to Use UC
The Battle Pass is a unique way to spend the UC that I've purchased for the game as the Battle Pass provides a lot of freebies especially when players level it up.
I can also use UC to customize my character using Outfits. Outfits show off cool new effects and visuals on my character and if there is one thing that I love to do when I'm in the game, it is to show off my new outfits. But new players should note is that these outfits don't offer any advantage in the game.
To purchase UC for your account, all you need to do is to head over to the in-game shop and choose the UC bundle of your choice. The game will require you to have Google Play credits if you don't have one to purchase UC within the game. I suggest adding Google Play credits before you try to purchase UC at the in-game shop.
Tips on Getting UC for Free
With so many unlockable items in the game such as emotes, skins, and other accessories, spending UC for the game can sometimes be quite expensive.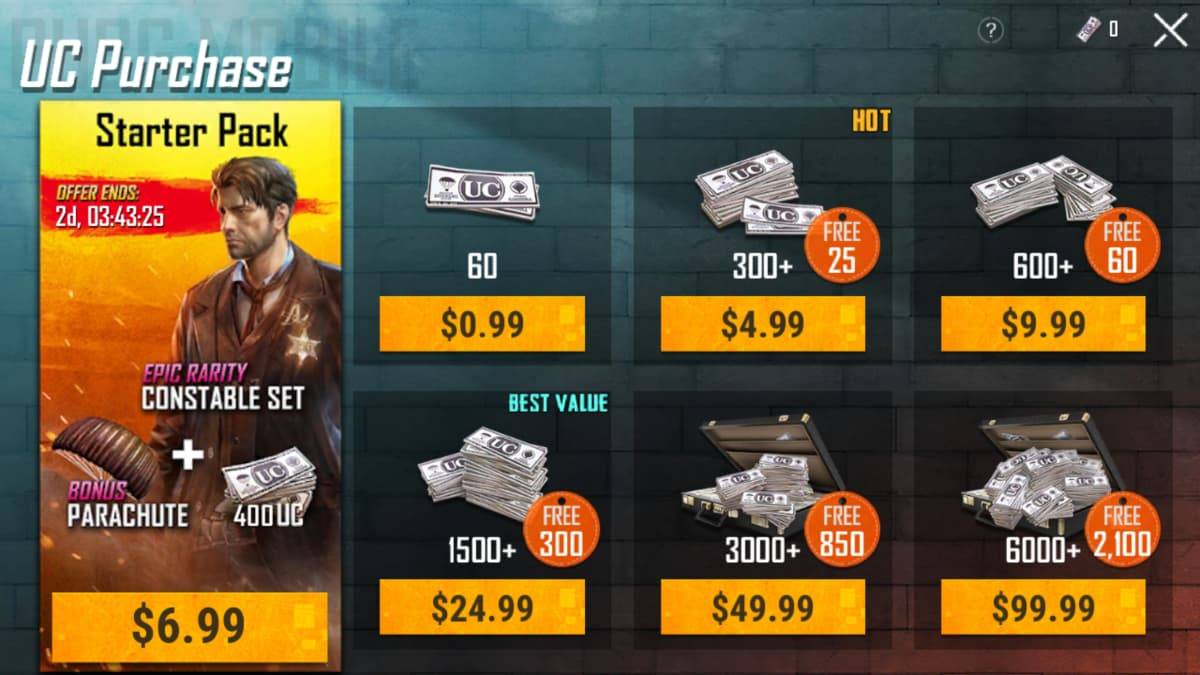 There are times that I wish I had enough UC on my account to purchase all of my favorite skins and outfits in the game. I've tried searching for meaningful ways to get free UC in PUBG Mobile.
Fortunately, I have some tips to share on how you can get Unknown Cash for free that won't get you in trouble in the game. I always suggest players be careful since you will be using real money on your account. Here are some tips that I've gathered to get UC for free.
Giveaways
I always check the official social media accounts for PUBG Mobile since they sometimes give out codes as giveaways. These codes can be redeemed in the game to get free UC.
Much like the codes sent by the official page, I have also noticed that some players and streamers often give out free codes or free UC on their stream.
Feel free to check out your favorite PUBG Mobile streamer and see if they offer some freebies and rewards for watching them play.
Gift Cards
Speaking of freebies, one thing I also discovered is that I can use gift cards to purchase UC using my Google account.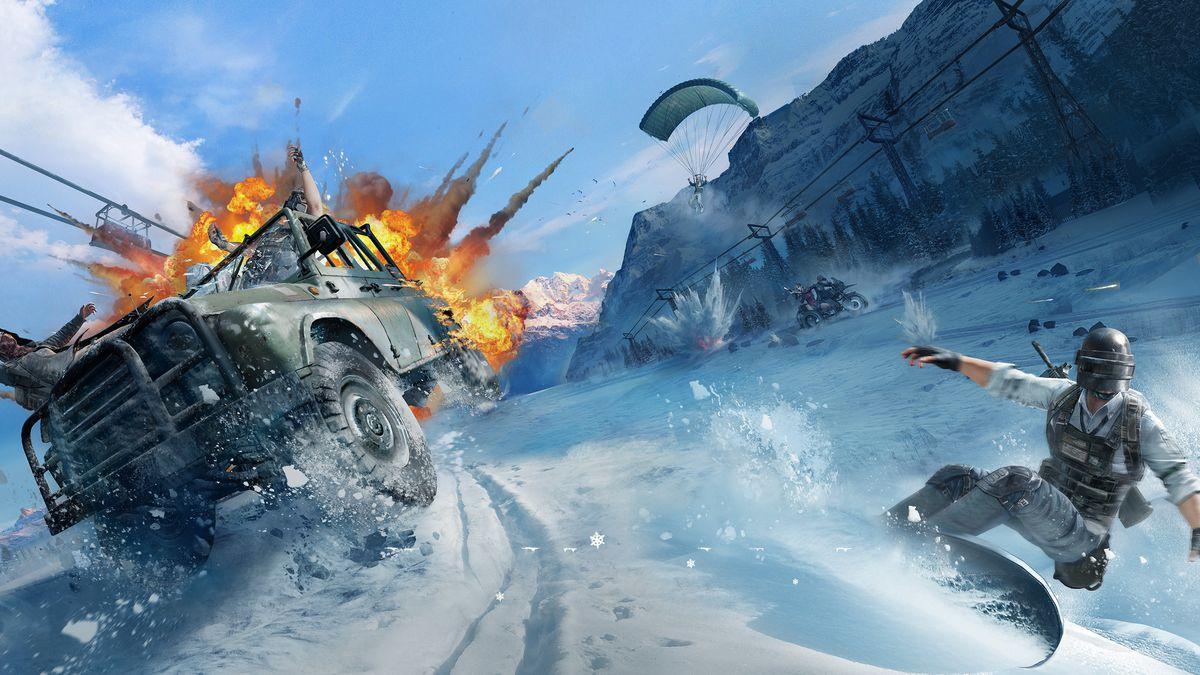 I have gathered enough gift cards from my account in the past and planned on using them for something else but I decided to see if it would work on the game and was pretty excited to discover that it worked.
I just used the gift cards and placed the credits into my Google Play wallet and then used the credits to purchase UC just like the usual transaction I make when purchasing UC inside the in-game shop.
Answer Surveys
Another great suggestion for you to get free UC for PUBG Mobile is to answer surveys from apps like Google Opinion Rewards and many other survey apps.
What I like about Google Opinion Rewards is that it is already connected to your Google account so you don't need to transfer credits from one account to another. I can immediately use the credits to purchase UC from the in-game store.
I only answer a few surveys each day and I have earned a few dollars to fund my next UC purchase. Just make sure to read each question carefully and answer them as truthfully as possible.
Participating in Events
PUBG Mobile often holds events for its players. I have participated in most of them and discovered that I can actually earn free UC along the way by just simply playing the game.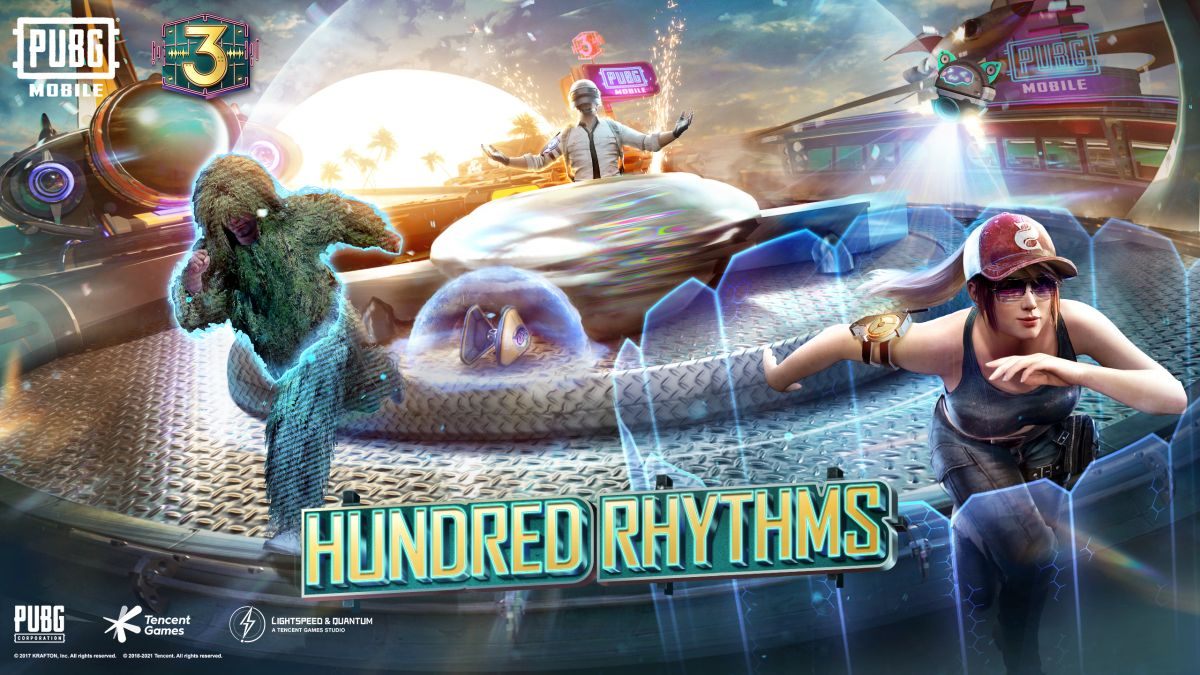 Most of these events require me to play the game and earn bonus coins especially when I get to meet certain prerequisites in the event.
The bonus coins that I've earned from participating in the event can then be redeemed as UC depending on how much I've earned.
I highly suggest that you put in a lot of effort in meeting the requirements and join all the in-game events to earn free UC.
Get the Elite Royale Pass
The Elite Royale Pass is a battle pass in the game that rewards you for playing more games. It is also a good way to earn free UC by spending some UC in the game. I've earned as much as 600 UC by just playing the game and meeting all the requirements for the Elite Royale Pass.
You might be wondering if the challenges are difficult but I can guarantee you that you will only need to play the game and enjoy it with friends to get the prizes. Each time I level up the Elite Royale Pass, I receive rewards like new outfits, double experience, gold bonuses, new parachute skins, and more apart from getting free UC.
Imagine getting free UC by just playing the game with friends. It's that easy plus I get to have enough UC to purchase the seasonal pass for next season.
Conclusion
There are a lot of ways to get free UC to use in PUBG Mobile. All you need is a bit of innovation by taking advantage of getting free credits over on Google and a lot of effort in playing the game.
I have gathered a lot of free Unknown Cash using the tips mentioned above so try them out and begin collecting free UC for yourself!