Do you ever wonder how it feels like to do different stunts using a motorbike? Do you want to learn how to drift with a motorbike? Now, you can with a mobile game called Xtreme Motorbikes.
Xtreme Motorbikes is a mobile simulation game where players get to choose a motorbike and drive around a busy metropolis. You perform different stunts such as drifting and many others to earn cash and use that cash to buy new motorbikes for your collection. There is still so much more to discover in this amazing game.
If this is your first time playing Xtreme Motorbikes, here's how you can learn how to play the game as well as how to get free cash. Check out the guide below for more tips and tricks.
Practice the Controls First before You Start Earning Money
How to Get Free Cash In Xtreme Motorbikes
Check Out the Stats of Each Motorbike
Be Careful Not to Hit Other Vehicles
Complete Certain Events and Earn Even More Cash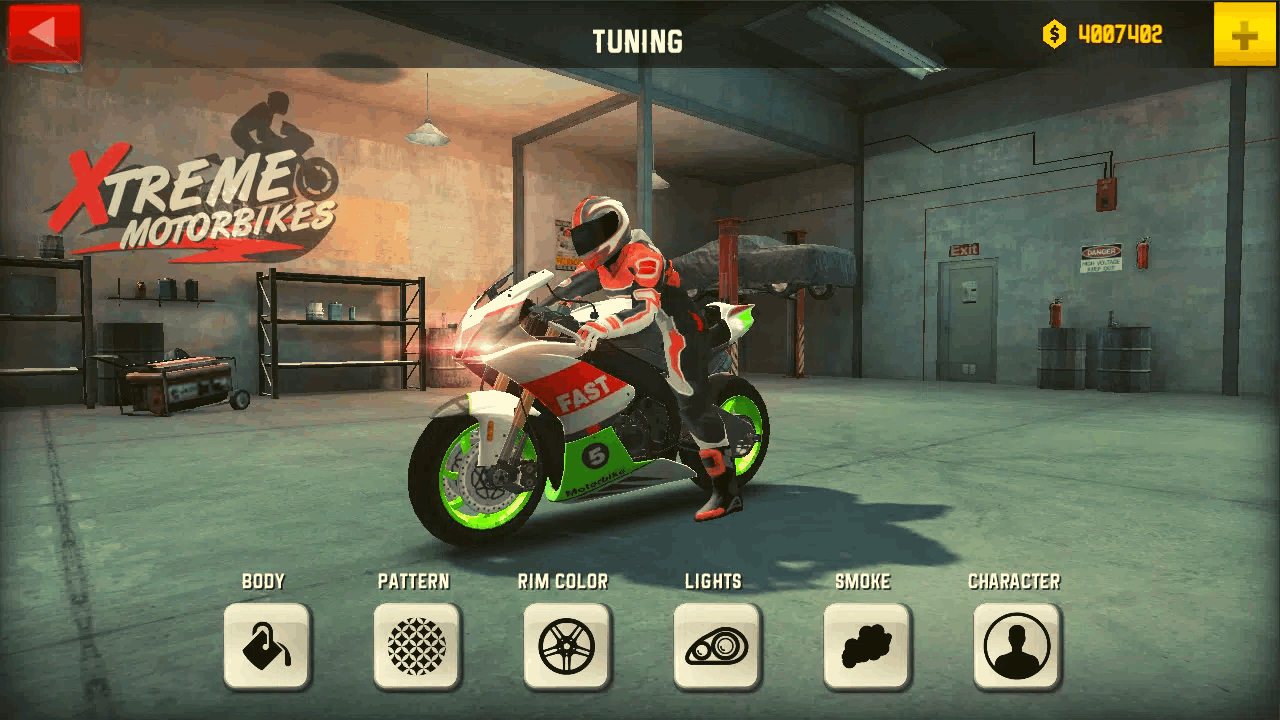 Practice the Controls First before You Start Earning Money
There are a lot of things to learn for a simple mobile game like Xtreme Motorbikes. The very first thing that every player needs to learn is the controls. There are a few of them in Xtreme Motorbikes and it can be very complicated if you haven't played any other mobile game similar to this one.
On the left side of the screen, you have the directional controls which let you direct your motorbike either left or right. The other side of the screen has the accelerator, the brakes, and many other controls.
Get comfortable with the current setup of the controls as you will be using all of them in this game. Practice the controls first before you start earning money. Getting cash in Xtreme Motorbikes becomes a lot easier when you learn how to drive first.
Where to Download Xtreme Motorbikes
Before we continue, it is best that you learn how to download the game first so you can follow through with the guide below. Xtreme Motorbikes is available to download at the Google Play Store or the Apple App Store depending on your mobile device.
Start by searching the title of the game and tapping "Install" to begin the download process. All you need to do now is wait until the game is fully downloaded and installed on your mobile device.
Your phone will do a check first before you can launch it by tapping "Open". By then, you should be able to start playing the game through the tutorial.
How to Get Free Cash In Xtreme Motorbikes
You should notice by now that getting cash is very easy in Xtreme Motorbikes. The best way to get free cash is by simply playing the game. This is why it is important that you learn how to control your bike first and be comfortable with it.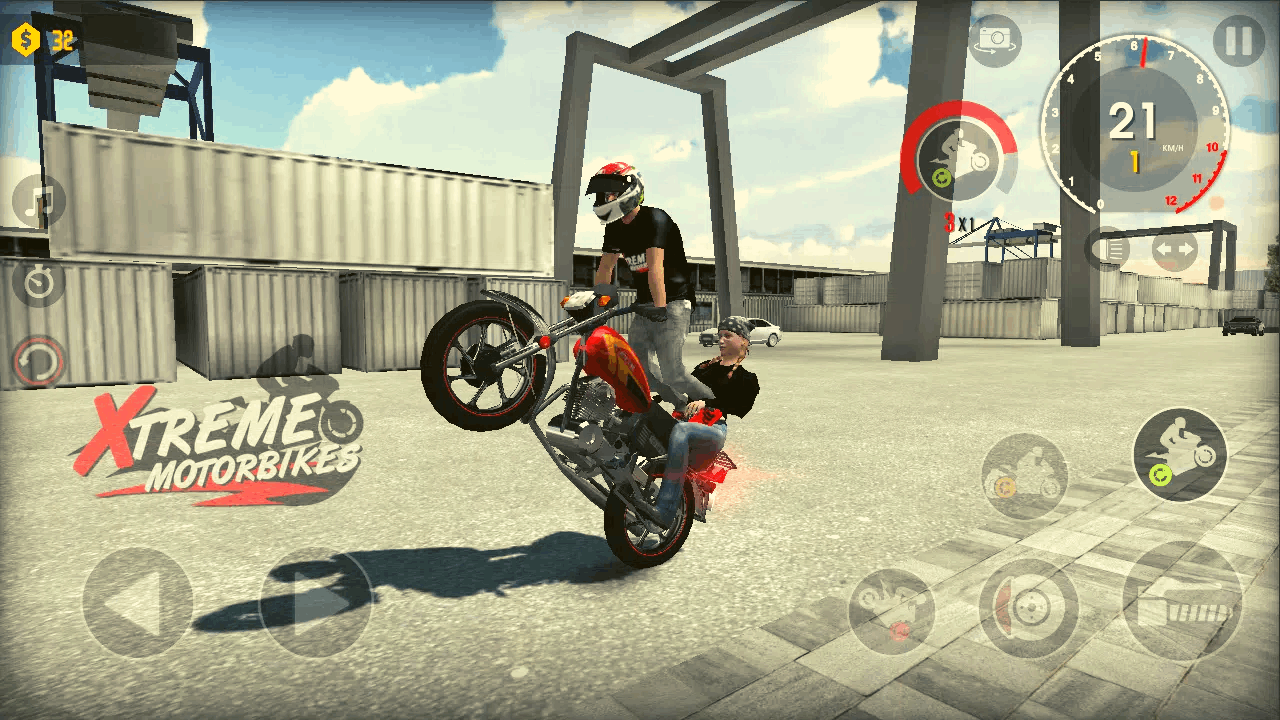 Playing the game is all about riding around the busy streets of the metropolis. The more you ride around the city, the more you earn free cash. The fastest way to earn free cash is to perform what is known as drifting.
Drifting is a mechanic in the game where you slide your motorbike as you take a swift turn in a certain direction. This allows you to earn a huge amount of cash in an instant but this stunt can be very difficult to perform at first.
Go ahead and try it and master the art of drafting so you can start earning fast cash.
Buy New Motorbikes and Show Them off to Your Friends
Continue to earn cash by riding around town and drifting whenever possible. Once you have enough cash, you can then use it to purchase new motorbikes. Each motorbike is unique and has its own set of stats and designs.
You'll learn more about the stats down below but for now, check out some of the best motorbikes in the game through the in-game store. Purchase one that best suits your needs and design then you can show them off to your friends through the Share feature.
It's one thing to own a new motorbike and another to brag about it on social media to your friends!
Check Out the Stats of Each Motorbike
As mentioned above, there are different types of motorbikes that you can use to ride around the metropolitan area or show off to your friends. They also have different designs but the major factor here is their stats.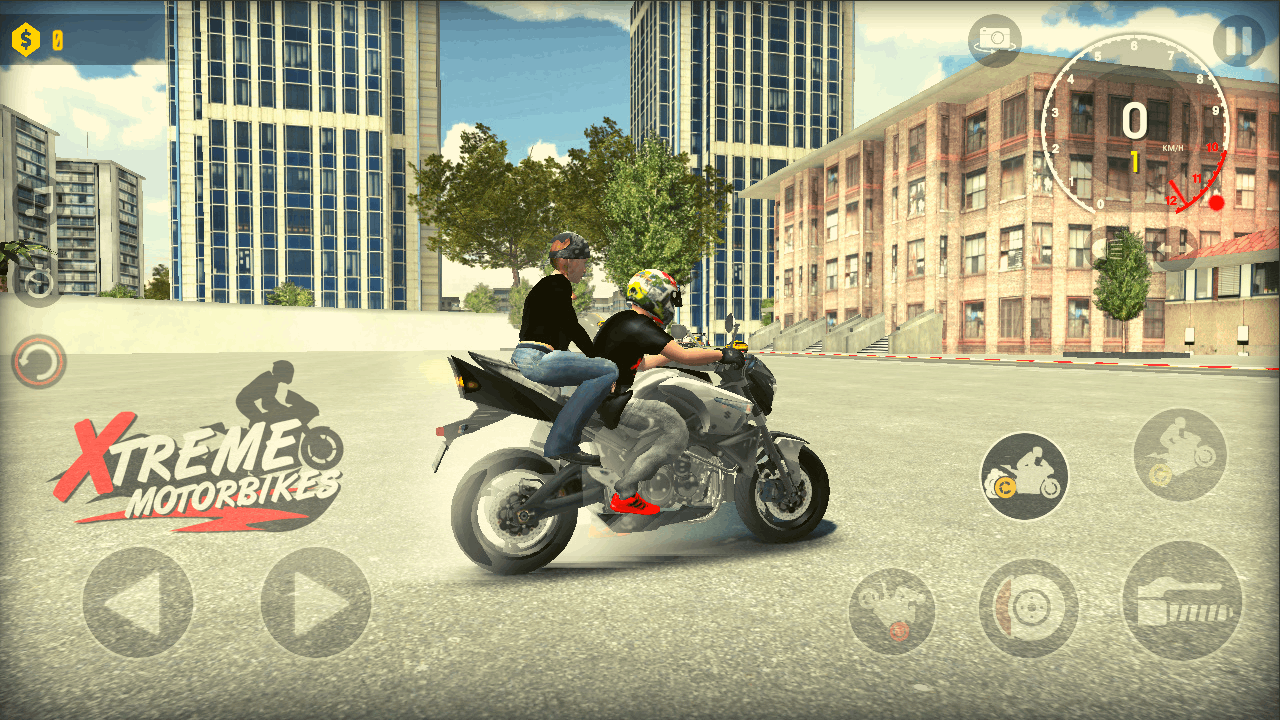 Each motorbike has its own set of stats that cater to your needs as a rider. Some motorbikes have better acceleration while others have better controls. It is up to you to choose which one will give you the most power or control or whatever you need to play the game.
Many players often want motorbikes that have the best acceleration so they can perform more stunts while others simply want to show off how cool the design of such a specific motorbike is.
The beauty about Xtreme Motorbike is that you can choose whatever bike you want and you get to enjoy playing the game no matter what.
Customize Your Motorbike as Well
Motorbikes may have unique stats that make them different from each other but you can also add more through customization and upgrades. You can purchase certain parts to add to your motorbikes for cosmetic purposes.
There are a lot of augments that you can add. You can even change the color and design of the bike that you want to ride. All you need to do is head over to the garage, use the customization option, and experiment with the design and patterns that you like to have.
Remember that these designs do not have any impact on the game aside from its cosmetic purposes.
Be Careful Not to Hit Other Vehicles
When driving around the busy metropolitan area, it is very easy for you to get hit by another vehicle. Getting hit means you get thrown off your motorbike which lessens the chances of you earning more cash.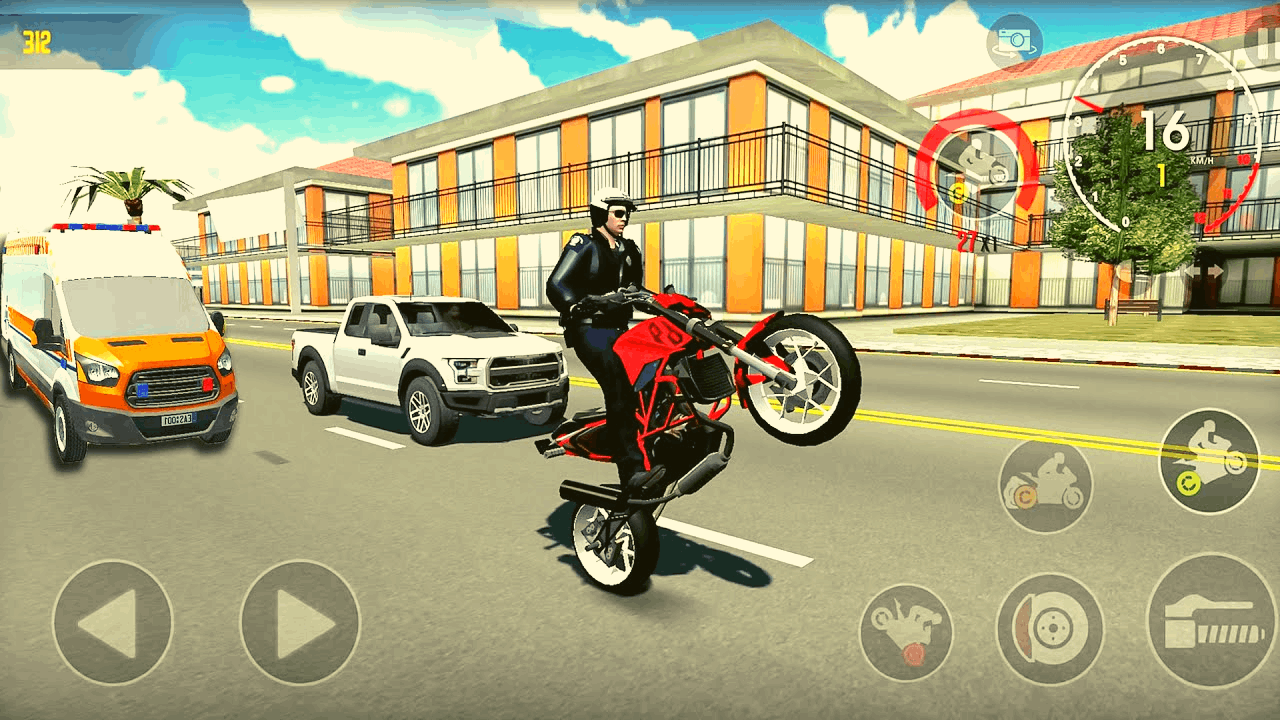 Try to avoid getting hit by other cars as well as avoid hitting pavements or platforms. The more you get into an accident, the lesser your chances are of getting cash.
It takes some time for you to get back into your motorbike, start the bike, and reach the same momentum as before.
As with the rules in the real world, getting hit or hitting other vehicles have consequences and in this game, so always be careful.
Perform as Many Stunts as You Want
While drifting and just driving around are the basic methods of earning cash in this game, there are still so many ways to earn more. You always want to find ways to earn free cash in Xtreme Motorbikes so you can afford to purchase the best motorbikes in the shortest time possible.
One good way to earn a huge amount of cash in an instant is by performing stunts. Stunts often involve jumping off platforms and other risky activities.
It is important that you only try this when you're comfortable with the controls and that you can manage the mechanics as well as the physics of this game. Perform as many stunts as you want and you'll be on your way to becoming a millionaire in this game.
Complete Certain Events and Earn Even More Cash
Try to log in to the game as often as possible. You'll notice that after every new update, the game also has events that you can take advantage of.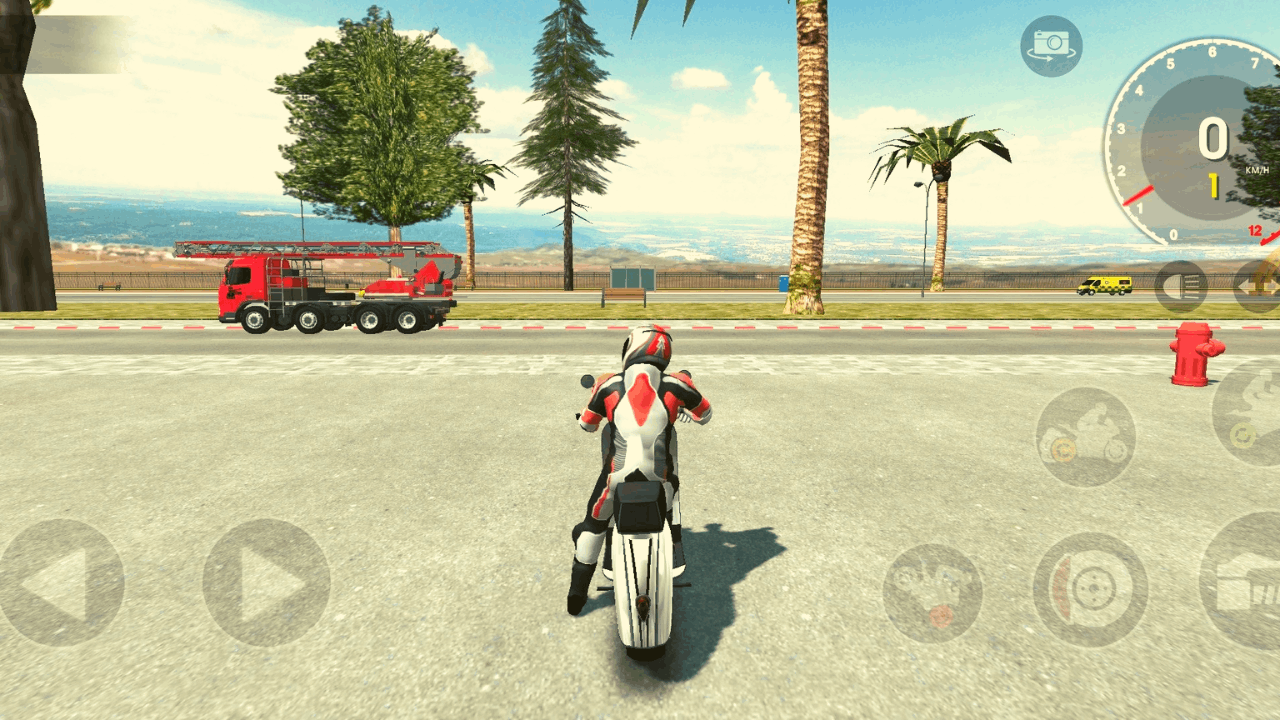 These events often reward you with cash and other items that you can use. Participate in these events and make sure that you complete them.
Another way to earn a lot of free cash fast is by completing the entire tutorial. The tutorial will teach you the basics of the game but also gives you the freedom to do many things. It will also teach you how to perform stunts safely.
Jump off the Roof to Earn Loads of Cash
Here's how you can earn loads of cash in just one simple mechanic in the game. Not a lot of players do this because it is a very risky move.
If you're truly desperate to earn cash, try to jump off the roof and make sure that you land on another roof. Ensure that you have proper momentum when you jump from the roof or else you run the risk of falling short and you crash down the street below.
It's a high-risk, high-reward move that you need to master first.
Conclusion
Now that you've learned some tips and tricks to play Xtreme Motorbikes, go ahead and test them out inside the game. Make sure that you practice a lot first before you apply them in the game to avoid any unnecessary activities.
Lastly, enjoy the game, and don't forget to share your achievements with your friends on social media. Go ahead and download the game today!