The Xbox All Access is a program that allows interested gamers to get the Xbox console of their choice with monthly payments that have zero upfront cost and no interest of any sort. This means that gamers who want to have a high-end experience have no excuse left to stay out of the fun.
The Xbox All Access program previously covered Xbox One devices in which players were required to pay a monthly subscription fee of $20 for 24 months. However, as the Xbox devices have been recently upgraded and the latest series X and series S have been made available and they outperform the outgoing models by a big margin.
Therefore, the latest Xbox All Access program also covers these new gaming console devices. However, the price has been increased from $20 to $25 per month for a 24-month program for the Xbox Series S. Furthermore, it needs to be mentioned that the price for the Xbox series X devices will be $35 per month as it is the fastest and the most powerful Xbox console device ever launched.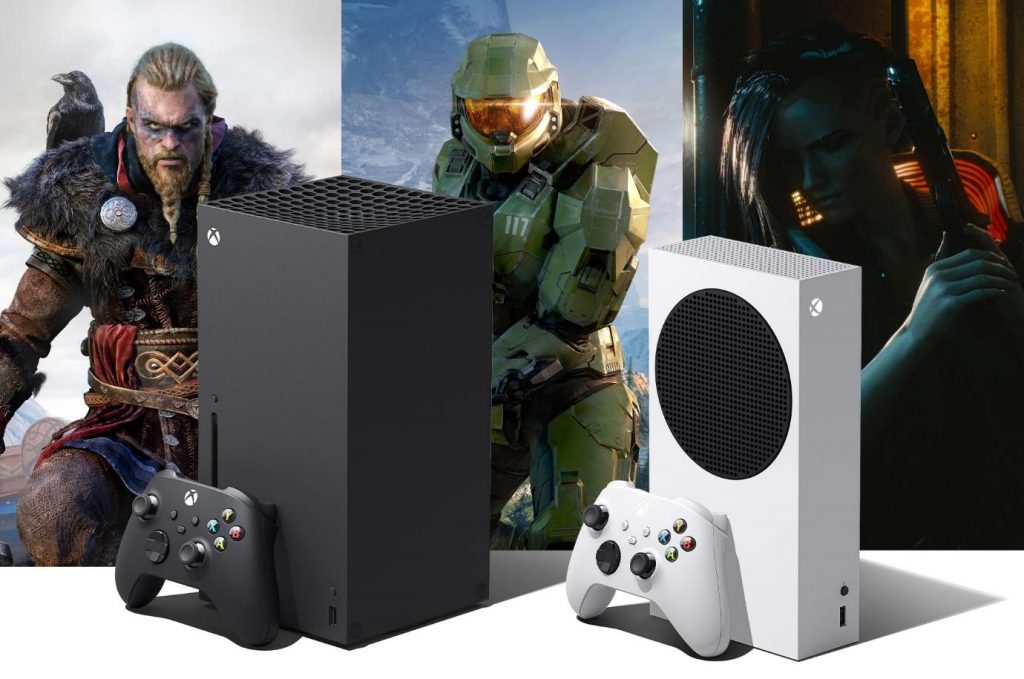 Image Source: Xbox
No Upfront Payments Required
The advantage for players, in terms of pricing, is that no upfront payment is required and they will still be able to get their hands on the latest devices available.
What Are the Steps Involved in Xbox All Access?
Joining the Xbox All Access program is pretty easy. Players need to choose the console they want, whether they want to go with the Series X or the Series S device.
After the console has been chosen, players will be able to get their hands on the device of their choice with low monthly payments and no down payment which makes it a highly compelling offer.
This is especially the case for gamers that are interested in having high-end gaming experiences with up to 120 frames per second.
Once the console has been obtained by the players, they will be ready to start right away as their Xbox Game Pass Ultimate Membership will be waiting for them on their console. With this setup, they will be able to access it as soon as they have the device.
Several participating retailers offer the Xbox All Access program. The most famous ones are Best Buy, Walmart, Target, Microsoft, and GameStop.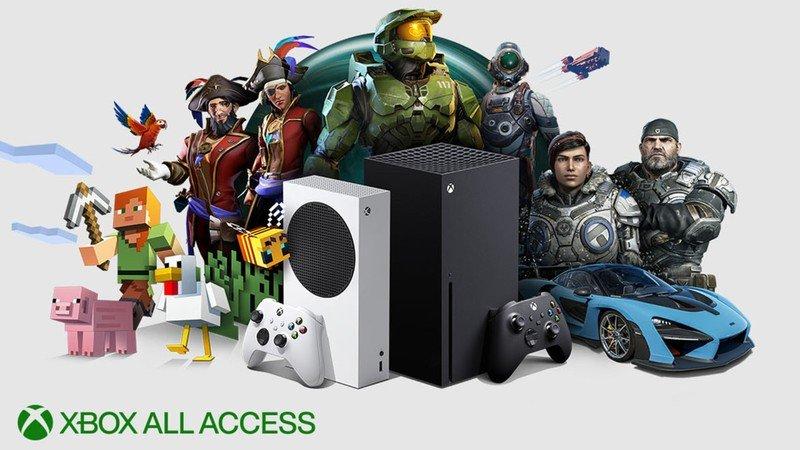 Image Source: Windows Central
Why Should Players Choose The Xbox All Access Program?
The Xbox All Access program provides players with the ability to enjoy a library of more than 100 high-quality console games. Plus, some of these games have multiplayer modes. This makes the offer even more attractive as multiplayer experiences allow gamers to enjoy sessions for long durations.
Players will have access to EA Play which will give them in-game rewards and the access to use the library of Electronics Arts games and a lot more. Furthermore, they will be able to experience the new Xbox Game Studio titles right from the day they are made available and this program also includes the Halo Infinite.
In addition to this, gamers can enjoy the Xbox games on their compatible mobile phone and tablets from the cloud services by using the Xbox Game Pass App.
Conclusion
By opting for the Xbox All Access program, players will be able to choose the Xbox Series X or Xbox Series S consoles according to their requirements. Then, they will be able to experience the next generation of speed and performance along with advanced 3D gameplay that covers thousands of games from over four generations.