The whole new world virtual reality gives us is undeniably freedom inclined. Bringing players into the gaming world is innovative indeed. Feeling the thrill, action, and drama makes virtual reality a true addiction. Who invented that?
Virtual Reality (VR) headsets, for these reasons, became more sophisticated in their features. They offer a high resolution to match the real-life, great sound quality that makes you feel the game and advanced control movements. Companies like PlayStation and Xbox created VR headsets to impress players with their games, and it was cool all the way.
Facebook was not left out in this technology, as they are one of its pioneers. Facebook owns Oculus; a company that specializes in VR technology. In the last five years, Oculus has released its fifth VR headset toward the end of 2020. This new headset, Oculus Quest 2, amazes its users with its cool features, and this article will fill you in on all you need to know about it.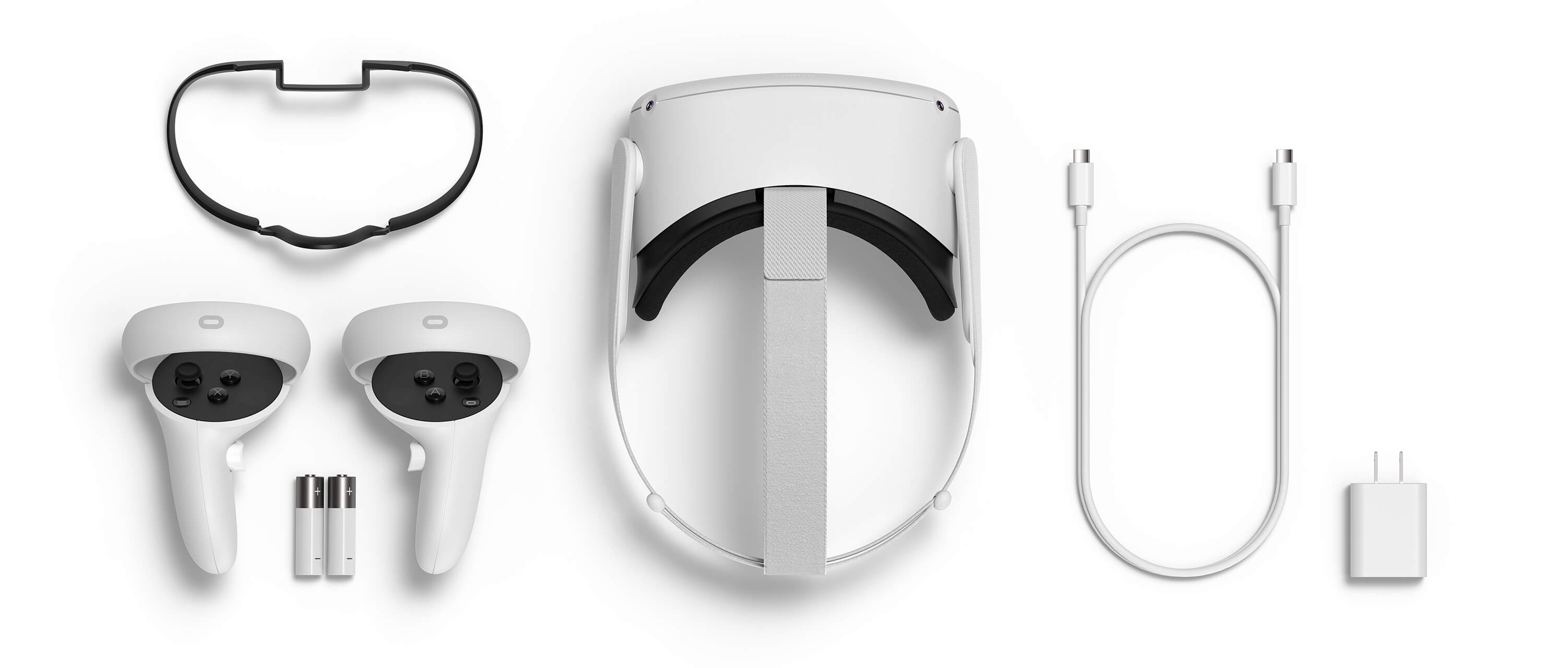 System And Software Requirements Of Oculus 2
As it is advanced than the Oculus Quest and its sister headsets, it requires a bit more than them. The system's minimum requirements include a Windows 7 or 8 or 10 for systems with Windows operating system.
For Mac users, a macOS of 10.10 and above would be required for *86 operators alone. A minimum of 2.0 GHz processor and 2.0 Gb of system RAM is required for both operating systems.
The use of the Oculus Link is required for the software. To use the Oculus link, users would need to download the Oculus PC app and ensure that the PC version is up to date. Also required is to ensure that the quest being played is running at the latest operating system.
Specifications Of Oculus 2
It is no doubt that for the Oculus 2 to be the best Oculus headset to date, it would contain more cool features added by its developers. Even better, these features have left room for the next generation of graphics and VR technology.
Specifications include a massive storage space of 64GB for the first model and 256GB for the second model! RAM storage of 6GB, which is 2GB more than any other previous headsets by Oculus. There are both about 10 percent lighter as well. The CPU is of the Qualcomm Snapdragon XR2 type, and the resolution is 1832*1920. Cool right?
That is not all… The refresh rate for this bad boy is 90Hz, which means you have a faster and smoother image update. It comes with integrated speakers and microphones. It gives 2-3 hours of battery life, with redesigned wireless controllers.
The headset (it cannot be overemphasized) still has three adjustable IPD for your eye lenses of 58, 63, and 68mm – which means it came prepared for everyone. Details of how the Oculus 2 supersedes its predecessors are stated in the below video.
Models Of Oculus 2 And Their Prices
Oculus 2 comes with two models. The first model has 64GB storage, while the other model has 4* more storage of 256GB. These models are physically the same, and their only difference is in their storage spaces.
The 64GB storage is fair enough for light gamers as lots of quest content takes less than 5Gb. But with the sophistication of recent quest games such as The Walking Dead, it takes up to 9GB, which will increase to 12 GB with updates.
The 256GB model had heavy gamers in mind offering more space to cater for lots of games and their large memories. The first model (64GB) costs $299, which is $100 less than previous versions of 64GB.
With more storage comes a little higher fee, and the price for the 256GB model is $399. Previous versions of Oculus were priced at $399 for 64GB space and $499 for 128GB space.
Other Things To Know
The new Oculus 2 headset is the pioneer to require a Facebook sign-in. Facebook responded to this by saying it is a move to make VR headsets social, and having linked accounts easily makes users find friends on Facebook.
Other accessories to consider are the Straps, of which there are the Elite Strap of about $67, and the Elite Battery Straps of about $163.
The Elite strap is an ergonomic device that helps increase balance and enhances the twisting of the fit wheel. The Elite Battery Straps comes with a built-in battery giving you twice as long gaming time.
Conclusion
Oculus really outdid itself with all these features. It is amazing! Now you can enjoy the perks of Oculus and immerse yourself into the world of virtual reality like a walk in the park.
If you want to learn more about the founders of Oculus, then we suggest that you read our Who Are the Oculus Founders? article next!