Race against many other players and show off your driving and drifting skills in Street Racing 3D. In this mobile racing game, you can control and upgrade a unique car as you race through the asphalt tracks of a metropolitan city.
Exercise your driving skills and hone them to become better as you meet and race against other players or friends.
If you are looking for ways to get coins and diamonds or get even more rewards, check out our guide for the game below.
Show Off Your Skills In Drifting And Driving
Send Them All Flying
Don't Forget To Upgrade Your Car
Collect As Much As Possible Coins And Diamonds
Follow Their Official Facebook Page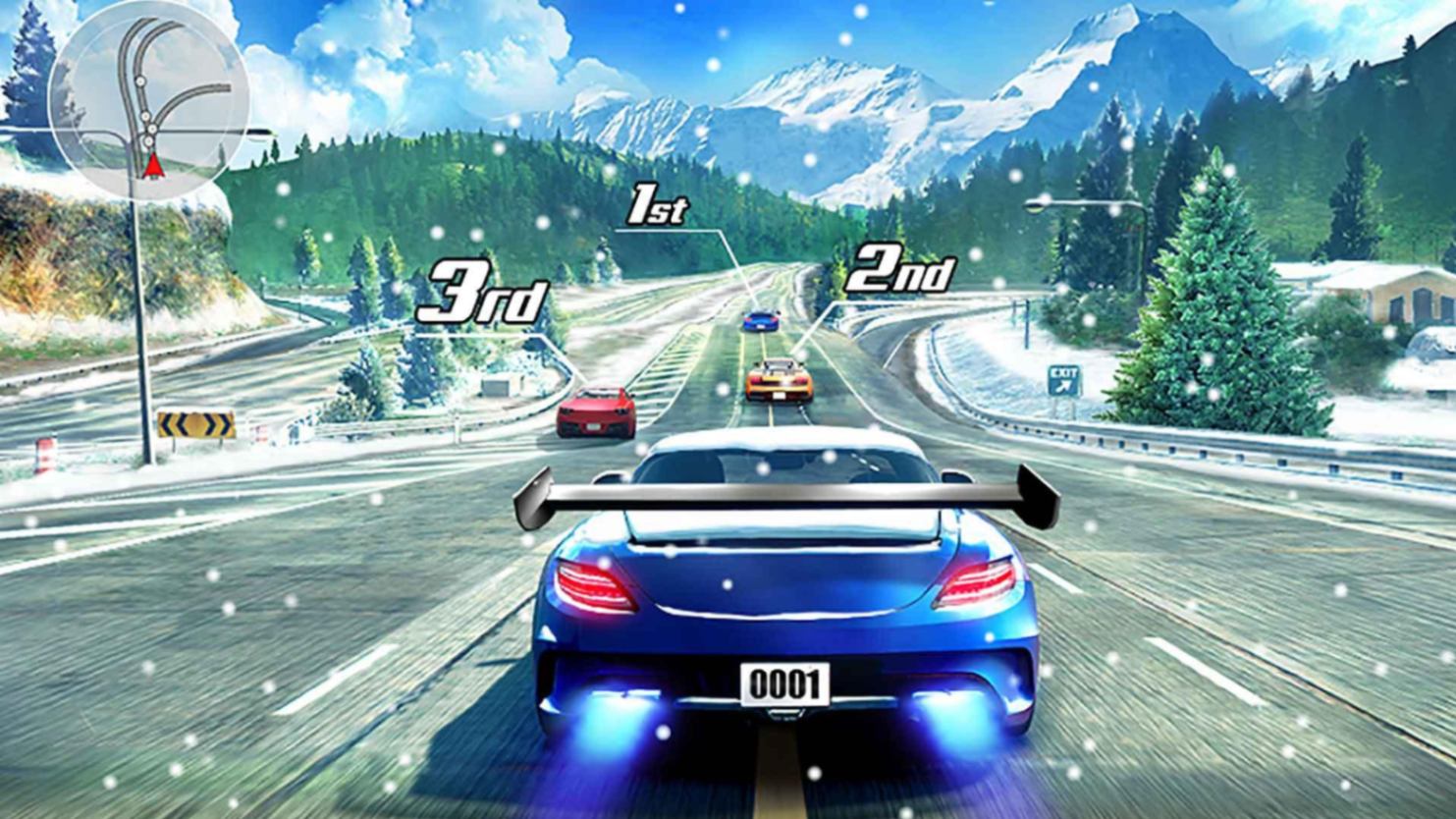 Show Off Your Skills In Drifting And Driving
In Street Racing 3D, players can show off their driving skills as they race against several opponents to the finish line. Each race track will have its own set of challenges, including slippery streets, different terrain, and difficult curves that will genuinely test each player's driving skills.
To add more, you can also drift along the streets and gain a lot of scores. Make sure to get ahead of your opponents or run the risk of losing the race. Each player will start with a brand new car and slowly upgrade the car to perfection.
The more games you play, the sharper your driving skills become. So, if you play the game, often you'll see yourself improve more and more.
Use Your Nitro Boost Wisely
Finishing at the top spot in each race is the ultimate goal in the game. There will always be instances that you can be distracted, and another racer gets ahead. You might feel that there's no other way to get back on track to the top position, but the game does give players a certain boost.
Nitro boosts are available in the game; however, they are not easily granted to players. You will have to work your way up to charge your nitro boost by either driving or drifting your way across many challenging roads.
You'll notice a bar slowly filling up at the back of your car. Once that is filled up, you can activate the nitro boost skill and speed across the race track to the top spot. Use this wisely and gain a good advantage in your race for first place.
Send Them All Flying
Apart from drifting and skillful driving, there are also other ways for you to deter your opponent from ever catching up to you on the race track. Sometimes, you might want to play dirty with your opponents.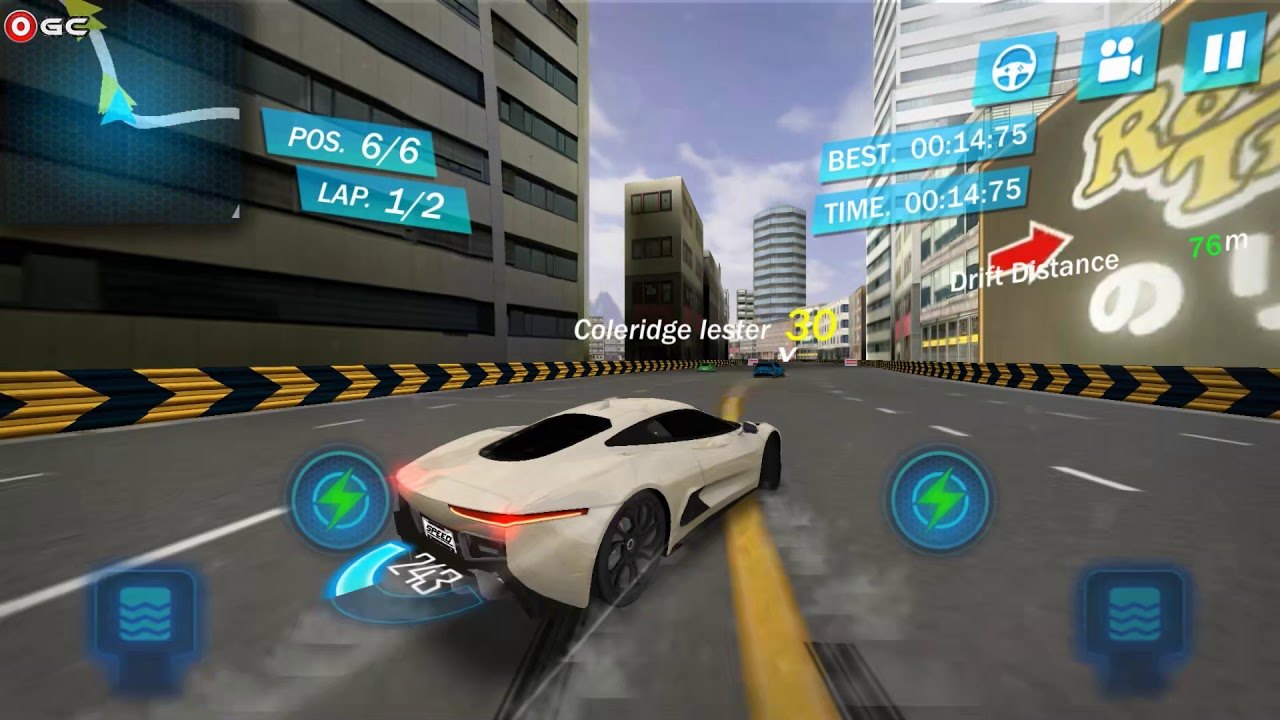 The best way to do this is to send them flying off the road. You can bump into another car to crash them or derail them from their track. However, it would help if you did this with finesse, or you might end up crashing your car instead and lose the entire race.
Hitting another car at the side will cause them to get sidetracked. This is highly recommended, especially when you're about to hit a curve. Doing this can be highly effective and could help you win the race but be warned that you may also damage your car.
Don't Forget To Repair Your Car
Crashing cars left, and right can be fun, especially if you feel chaotic while playing. It is highly recommended that you try to do this once in a while, especially if you are neck and neck with an opponent.
Crashing and bumping your vehicle with another can take its toll on your car. It diminishes the stats from the car, and you might end up having a torn-down vehicle. The best way to prevent this from happening is to repair your car.
At the end of each match, the game will suggest that you try to repair your car at a certain price. Make sure to follow this recommendation before the repair price becomes too expensive for you to afford.
Don't Forget To Upgrade Your Car
Each player will have their starting vehicle in the game. However, as you play more difficult levels, you'll soon discover that there are opponents that have better vehicles than you.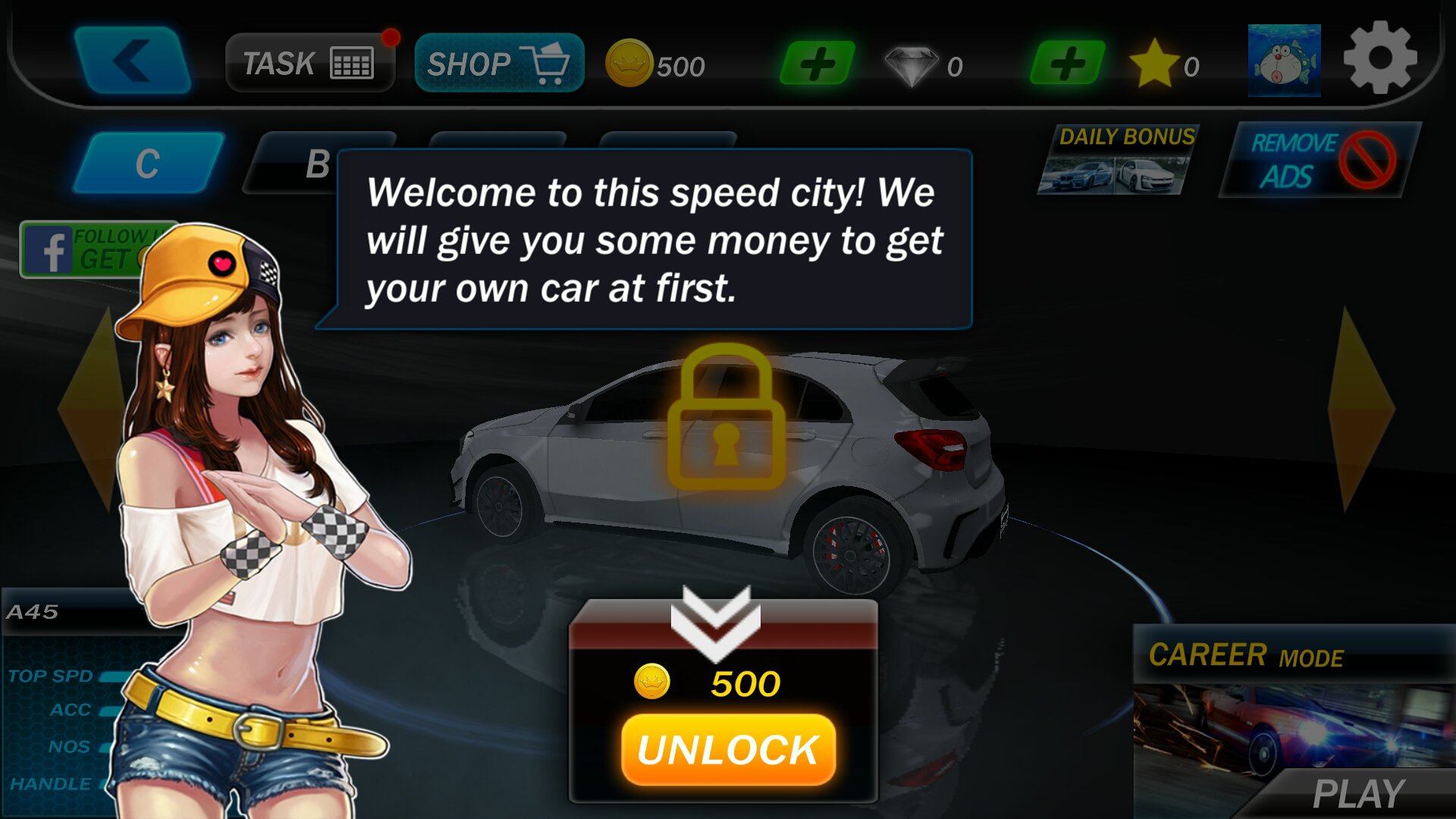 This should be the best sign for you to purchase or upgrade your car. Buying new vehicles is quite expensive, so you will need to save many gold coins to afford them. If not, you can always upgrade the ones that you have previously purchased.
Each car has its stats, and upgrading them would mean you'll be able to maximize their points and make them better. Of course, certain vehicles will always have better stats, so once you have maxed out the upgrades of your car, it should be a sign that you need to buy a new one.
Finish Your Tasks
Apart from simply playing the game, Street Racing 3D also features many tasks for you to try and accomplish. These tasks consist of many different plays you can make in the game.
Some of them require you to do a certain stunt and repeat it a couple of times before achieving the task, while other tasks require you to finish a certain level or purchase a new vehicle. No matter the tasks, it is always best to complete them and get rewarded for them.
You may also want to check your Achievements tab and see how far you've come from playing the game and unlock all the achievements. You'll never know what surprises await you when you finish all of your tasks.
Collect As Much As Possible Coins And Diamonds
Coins and diamonds are very important resources in the game. These are used to purchase different items; it allows you to get brand new vehicles, unlock new features, remove ads, and even upgrade your current car.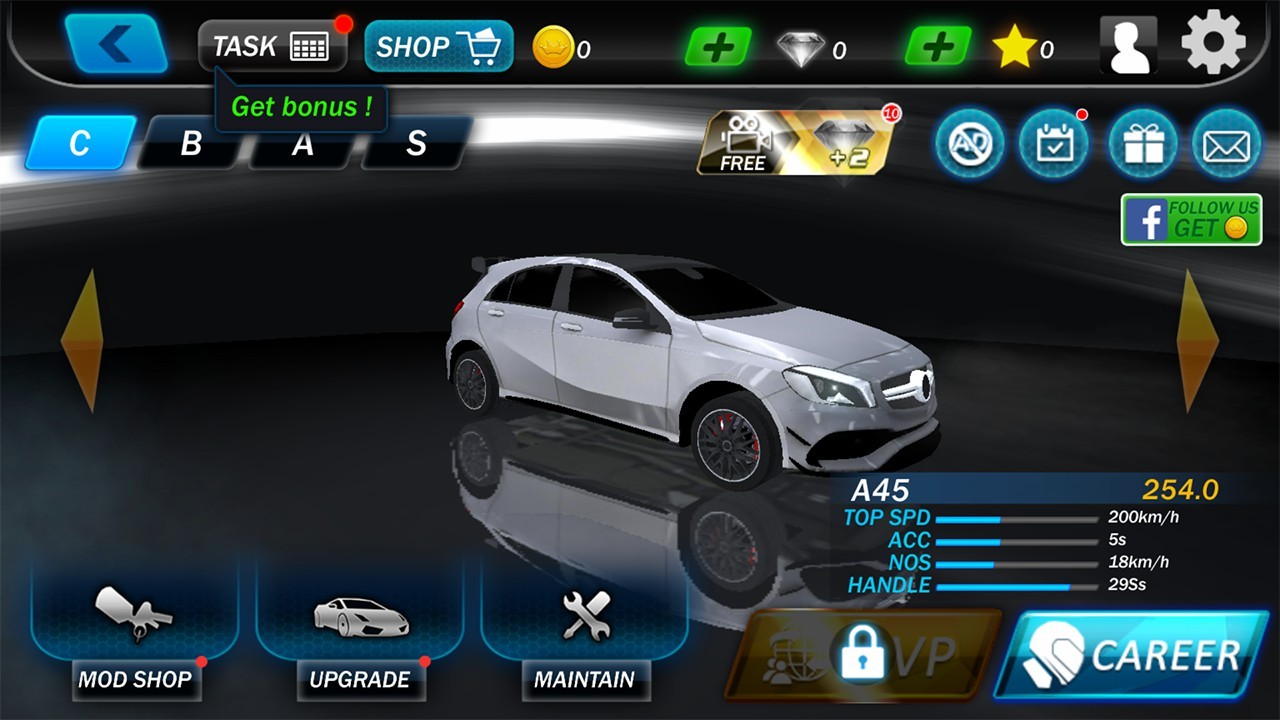 Getting coins is relatively easy in the game as you can always get them by just playing. Diamonds, however, are more challenging to acquire. They are mostly purchased through the in-game shop using real money by tapping on the plus icon beside the option of the diamonds.
However, there are also ways for you to collect diamonds in the game. Finishing tasks and winning PvP events are just some of the best ways to receive rewards that may include a chance for you to get diamonds for free.
Most of the time, in-game events are great avenues for you to get diamonds, so make sure you participate in them as much as possible.
Get The Best Post Game Stats For More Coins
Coins are a lot easier to get in Street Racing 3D. There are many ways to get them, but the most effective way to do so would be to play the game and play the game well. As previously mentioned, there are many things you can do to increase your score in the game.
Drifting, flying, and even knocking an opponent's car out of the way can add to your score. After the game is done, you'll find out how many points you get in each match. All the bonus points you'll get will also be calculated and converted to bonus coins.
If you find yourself looking for more gold coins to upgrade your car or repair your vehicle, play the game and play it well, and you'll end up getting bonus coins afterward.
Follow Their Official Facebook Page
We all know that Street Racing 3D is a mobile game that uses a lot of social features. One of these features is the ability to sharing your best matches with your friends on social media like Facebook.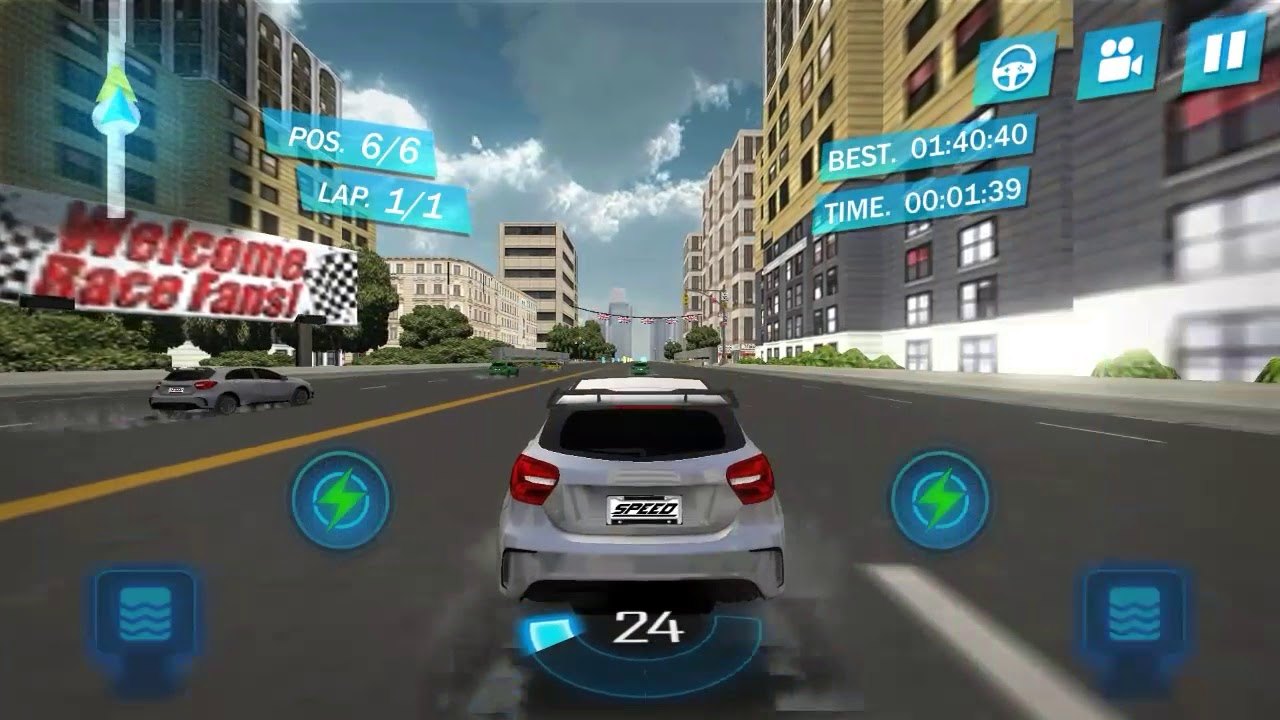 So while you're at it, why not try to link your Facebook account to the game and then follow and like their Facebook page. There's more to it than just receiving updates from the game.
You might even get surprised with the number of rewards you get from just following their official Facebook page. And here's a bonus tip, check out their Facebook page for some codes or promos.
Check Daily Bonus
Street Racing 3D is best played consistently. The more you play the game, the more coins you get and the higher chances you have of getting diamonds for free. One very good way of convincing you to come back and play the game every day is by giving you the daily bonus.
You can check out your daily rewards by tapping the daily bonus option on the home screen. Expect to receive a lot of rewards if you consistently log in and play the game. Make sure to log in and play at least seven days straight and see what prizes await you.
Conclusion
Express your driving and drifting skills to get more coins and diamonds with the tips above. Don't forget to take advantage of all the game's social features to get even more diamonds.
Street Racing 3D is available for download at the Google Play Store for Android devices and the App Store for iOS.