Do you miss flying kites on a lazy Saturday afternoon? Kite Flying - Layang Layang brings you all the nostalgic experiences you get from flying kites.
The game pushes it up a notch by letting you compete with other players or friends to make sure your kite flies highest and is the last one standing.
Kite Flying - Layang Layang is a very competitive yet relaxing kite simulation game that every gamer should have on their phone. Find out how you can play, how to download the game, get kites and new skins, and many more in the guide below.
Playing Kite Flying - Layang Layang
Getting Started
Choose from Over 500 Different Kites
Invite Your Friends for Some Kite Flying Fun
Trim Down Opposing Lines and Add to Your Score
Sell Kites for More Money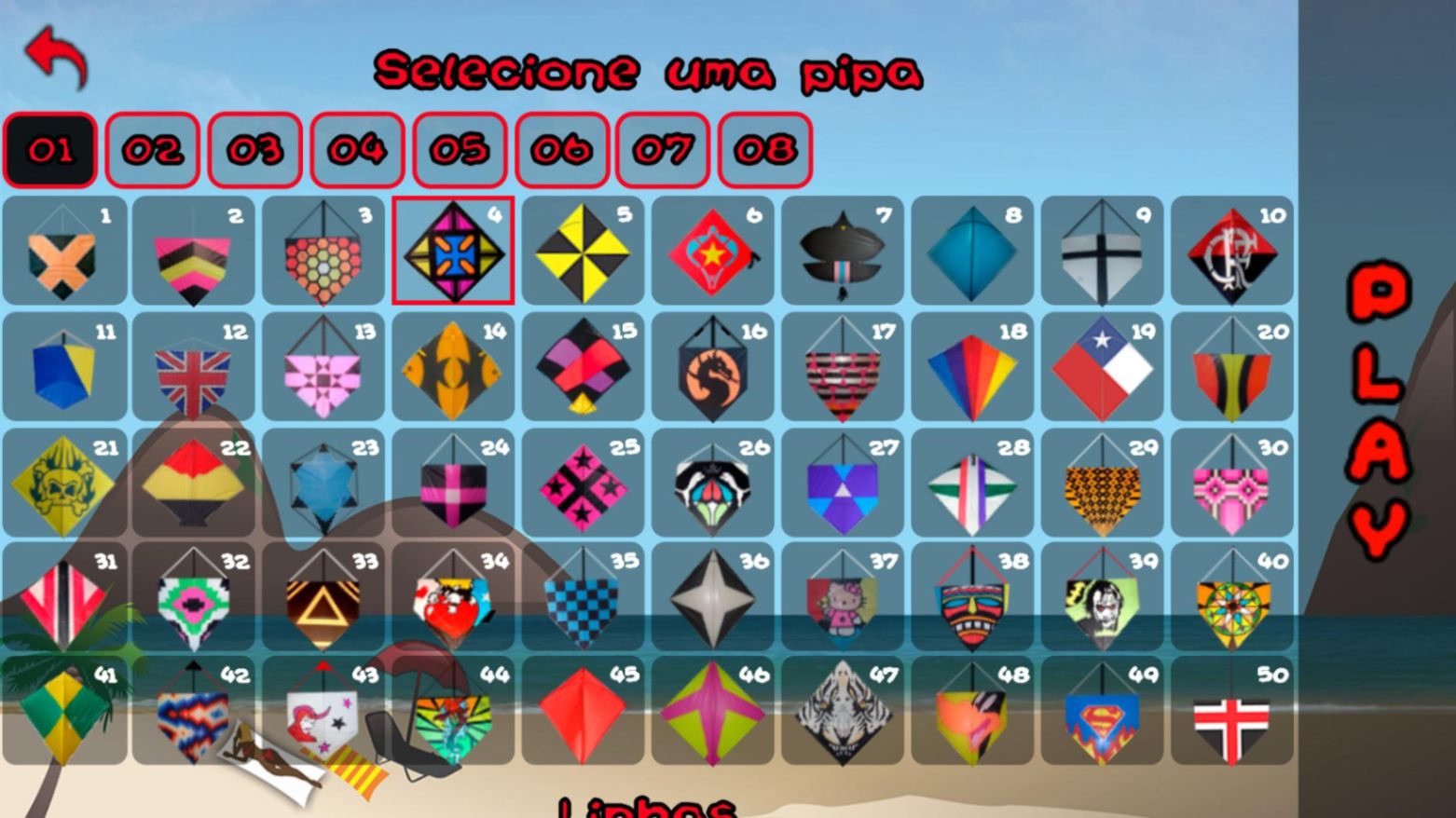 Playing Kite Flying - Layang Layang
Kite Flying - Layang Layang is a kite simulator where the main goal in the game is to control your kite and fight with other players by cutting their lines before they cut yours.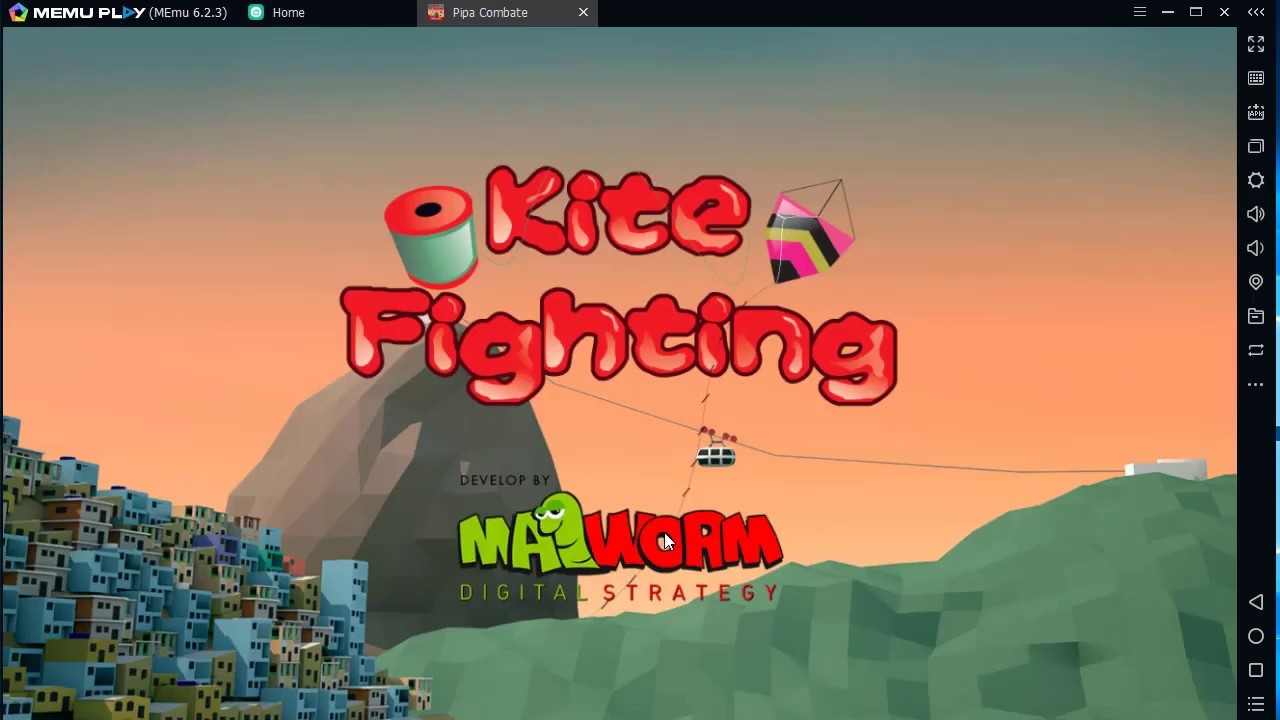 Experience a fresh new take on kite flying with this mobile game that is made available in all countries across the globe. Play with friends in multiplayer mode and choose kite skins.
Try out different lines and choose different scenarios to play. Enjoy the Brazilian vibe with the game's authentic background music as well.
Downloading the Game on Your Mobile Phone
Kite Flying - Layang Layang is made available on mobile Android devices. To download the game, head over to the Google Play Store and search for the title of the game.
Tap 'Install' to begin downloading and wait until the game is fully installed. Tap 'Open' to launch the game and start playing.
Getting Started
Once you have launched the game, players will be required to enter an in-game name and then choose a server. Pick a server that is near your region to avoid experiencing any latency issues.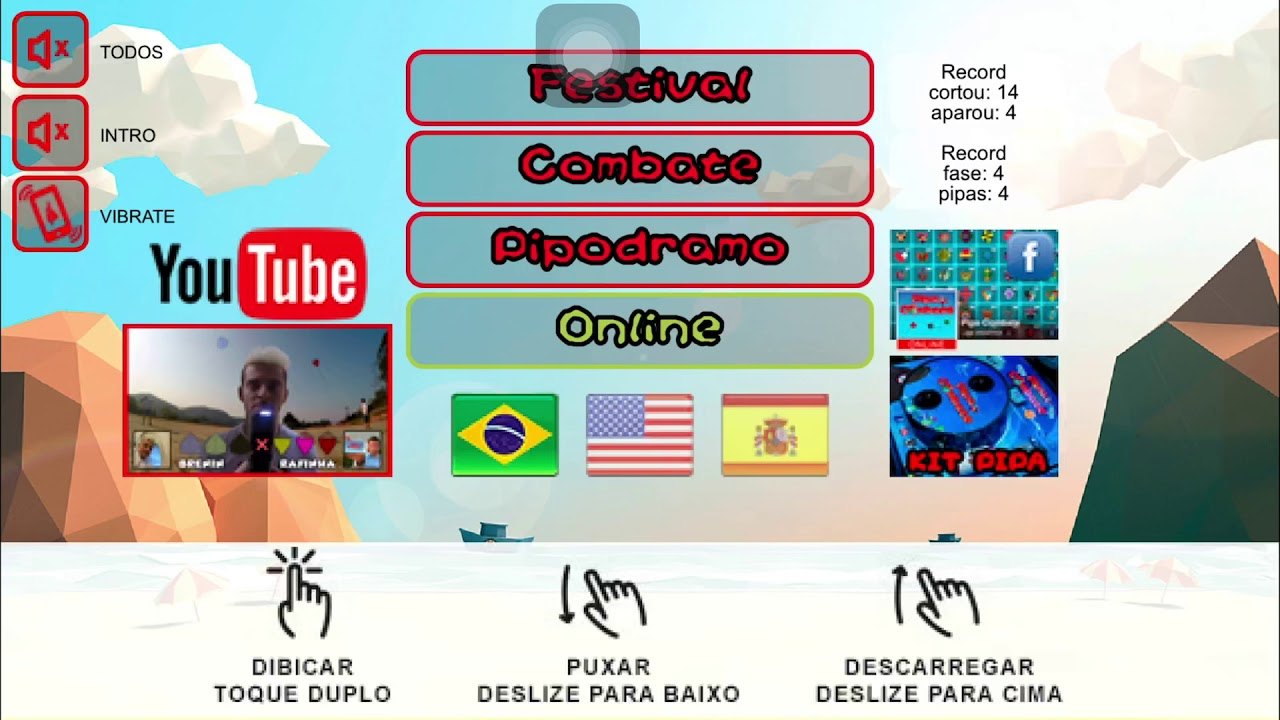 While you may still be able to choose other regions to play in, you should prioritize picking the country nearest to you. You can then choose to play on other servers if there aren't enough players online when you want to play.
After choosing a server, you'll then be able to choose a channel where you can see how many players are online. Each channel will have its own designated number of players so choose the channel that has the most players.
Then, you can join the lobby and start playing the game.
Learn the Controls
Upon joining a game, you'll immediately be thrown straight into the game if players have already started it before you have joined. This is where it gets tricky. The controls of this game are very significant to winning the game.
You can slide down to pull the kite towards you or slide up to send the line up. This allows the kite to fly further away from you and gain altitude. Tapping the screen will swing the kite back and forth depending on the direction of the wind.
Remember that swinging the kite towards another player will trim their line. Make sure to avoid other players' lines as well.
Choose from Over 500 Different Kites
With a very simple premise, there is much diversity when it comes to strategy in Kite Flying - Layang Layang. However, what the game offers is a tremendous amount of options when it comes to kite designs, shapes, and sizes.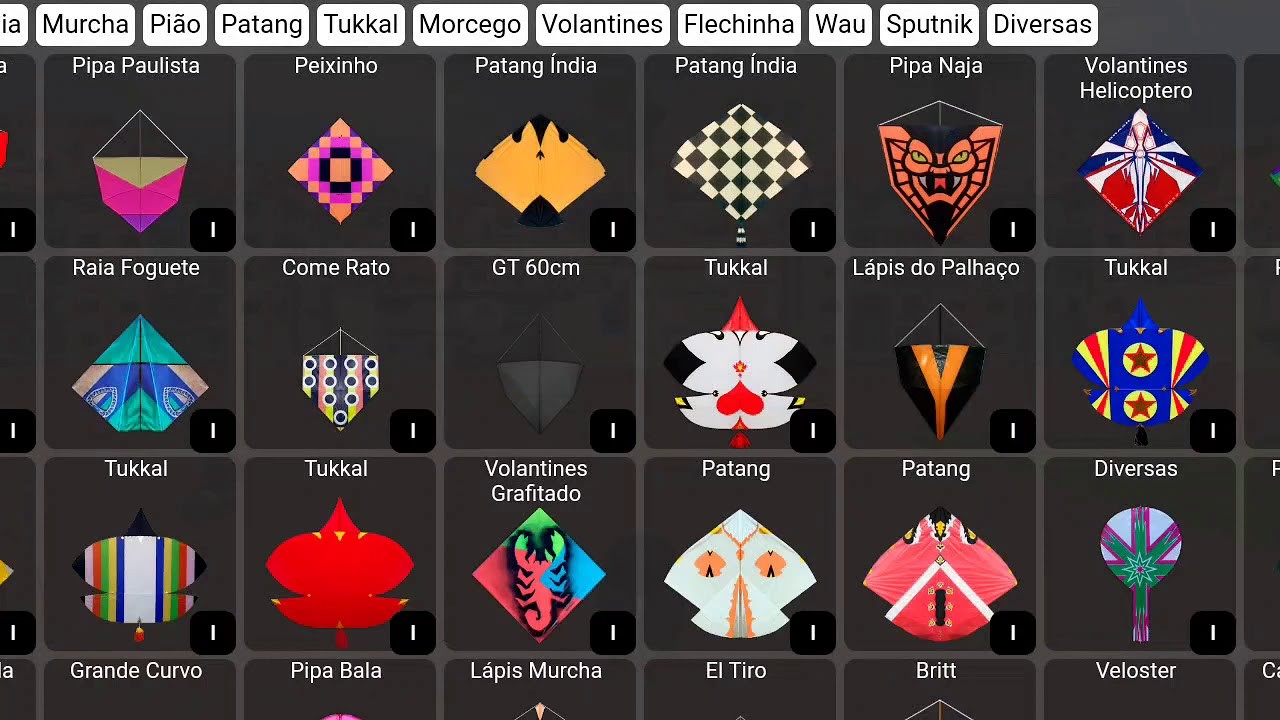 There are over 500 different kinds of kites to choose from but you'll have to earn them through playing the game. There are certain ways to earn more cash in the game and once you have enough, you should be able to afford to buy one.
Having a different kite from everyone else is quite nice when playing this game. Go ahead and show off to your friends now that you have your own set of kites that you can purchase in the game.
Unlock New Kite Skins
While there are a lot of choices for kite skins, there are also exclusive ones that the game offers to you when you watch some videos within the app. Videos such as trailers and ads are incorporated into the game and allow players to get at least five exclusive kite skins for free.
All you need to do is watch these videos and wait for the prizes to be inserted into your account. It's one way of supporting the game while also receiving a good amount of rewards.
These should give you an edge over your opponents especially when you play against other players in multiplayer matches.
Invite Your Friends for Some Kite Flying Fun
Speaking of multiplayer matches, Kite Flying - Layang Layang also has a feature where you can play with another player by challenging them to a duel.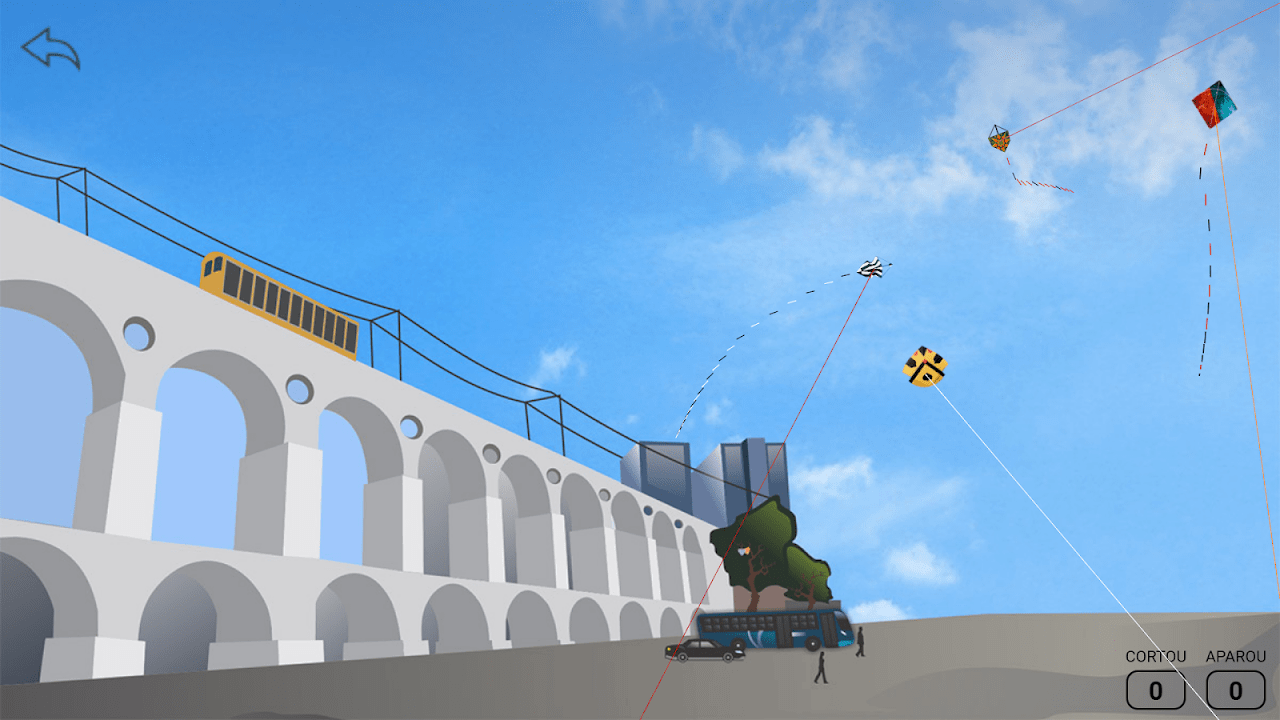 However, the best feature in the game is the multiplayer mode where you can play with your friends and see who can let their kites fly highest.
Invite your friends over for some kite flying fun and enjoy the feature. Just make sure that you are on the same server and that you only invite those that are your friends to avoid random strangers from joining the lobby and your game.
Choose Better Lines
Lines are integral to your victory. Many might think that lines do not contribute anything to winning the game when in fact, it is one of the most essential aspects of gameplay.
Choosing the right line and the right color means a difference in playing the game. Having a good line means you get to control your kite better and steer it away from your opponents. The color of the line is also a good strategy once you've chosen a background.
If you're playing on a brightly lit tropical background, it is much better to choose a bright-colored line so your opponents won't be able to see it. The same strategy can also be applied in darker backgrounds.
Trim Down Opposing Lines and Add to Your Score
When it comes to tearing your opponents down, the only goal here is to cut their line. Cutting the enemy's line is very simple to do yet very difficult to execute especially if you are up against seasoned players in the game.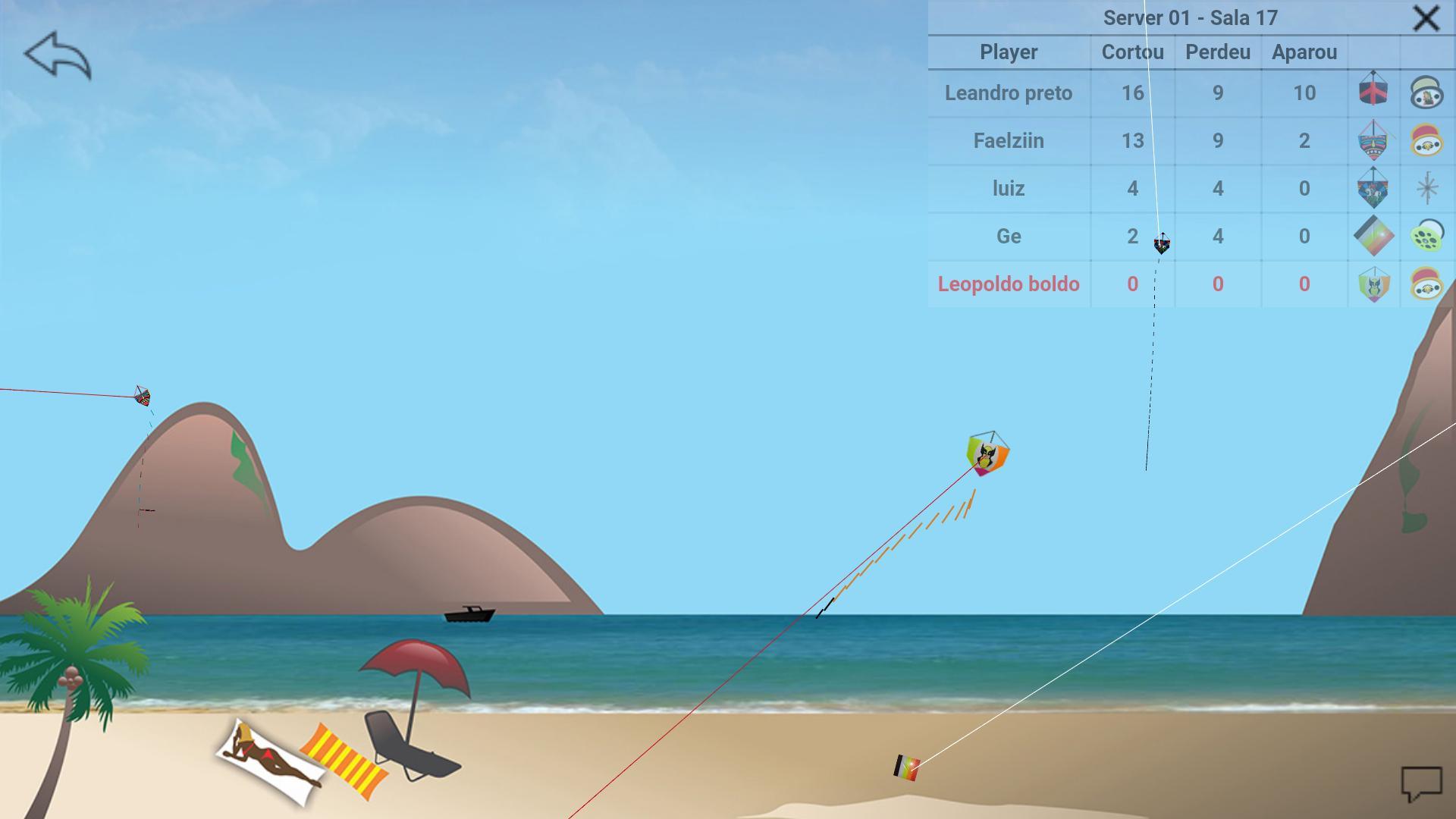 Cutting the line is as simple as crossing your line to theirs. Whoever gets to cut the line first eliminates their opponent out of the game. Cutting the line also means you get one point and you gain more for every opponent you trim down.
This is why players who have better control of their kites can win more games than those who are still trying to do so.
Stay Low as Much as Possible
One major strategy that many players fail to incorporate into their multiplayer games is to stay low as much as possible.
While the game does often give you more incentives to flying high and showing off your kite, having an extended height will only leave your kite vulnerable to attacks from your opponents. This is where kite control plays a significant role in the game.
Having complete control of your kite means being able to make your kite fly as low as possible without sending it to the ground. The wind conditions and the angle of each of your opponents should also be taken into consideration but having control is still a top priority.
Sell Kites for More Money
The game gives rewards randomly so there is a chance that you might receive the same kite skin over and over. Duplicate kites can still be very beneficial for you.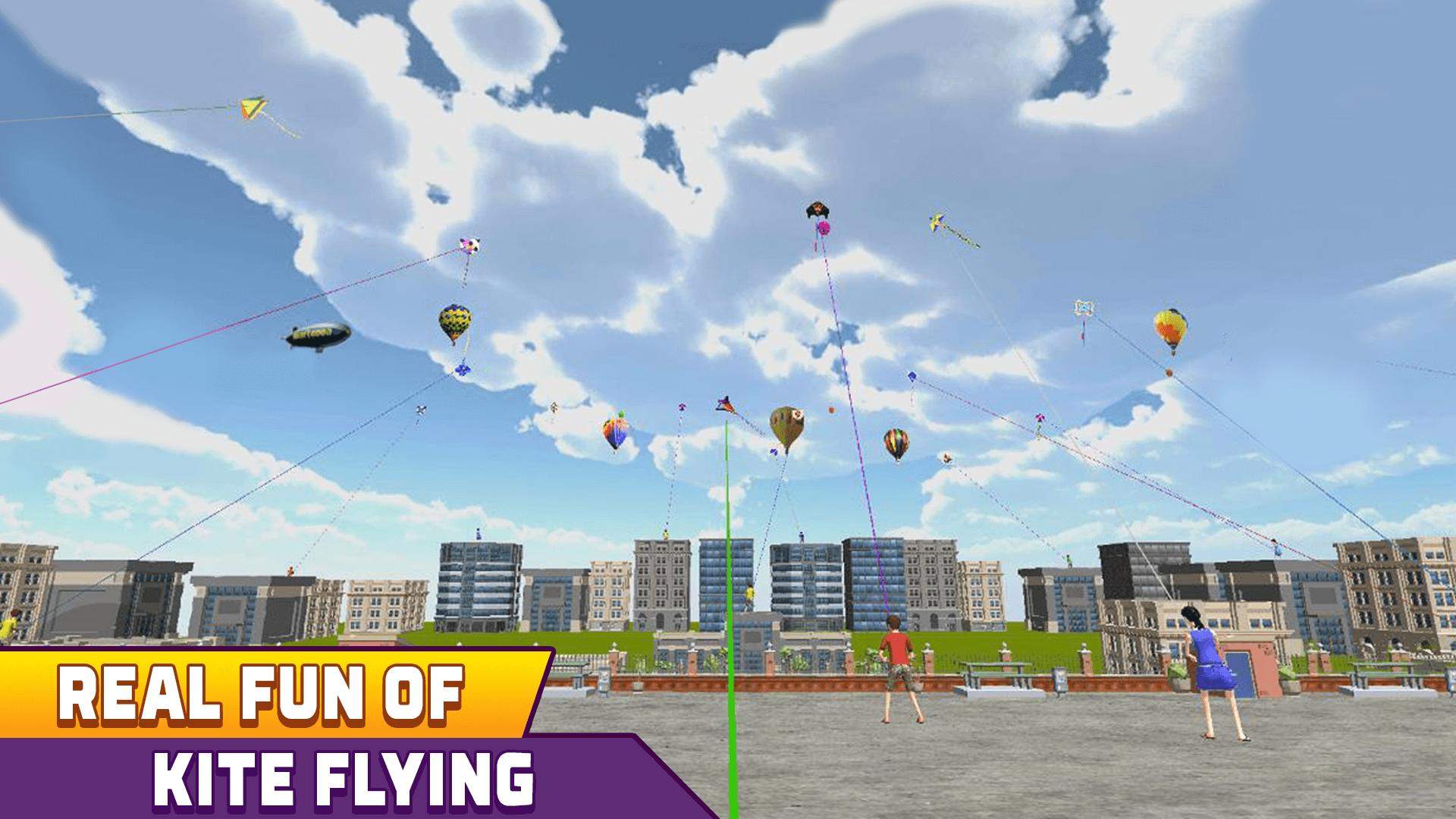 If for some reason you're not getting the right amount of cash to purchase your favorite kite skins, there is one other option to help you get more money. Sell the duplicate kites that you've received for more money.
This way, you get to afford the kite skin that you want and then show it off to your friends.
Enjoy the Music and Win More Games
One of the things that players appreciate about Kite Flying - Layang Layang is the overall theme of the game. The game has a very Brazilian vibe to it thanks to its awesome background music.
Make sure to enjoy the entire feel of the game and get to experience kite-flying action with your friends. Win more games, earn cash, and get new skins along the way.
Conclusion
And that's all there is to know about Kite Flying - Layang Layang. With the game's simple mechanics, you and your friends can enjoy a few hours battling your kites and see who ends up at the top. Getting new skins and learning how to play the game is easy with the help of this guide.