There are a lot of restaurant simulation games out there but none can be more challenging than My Café. Earning an income and deciding which customers to prioritize is not an easy feat to do, especially if you are new to the game. However, once you unlock the features and learn the game, you will surely be addicted to playing.
My Café is a restaurant simulation mobile game where you get to manage Ann and her staff while preparing orders, interacting with customers, and decorating the cafe. Play with your friends and visit their cafe or play on your own and become a master of managing different tasks.
Learn all the secrets including how to play the game properly, how to get diamonds, and more with the guide below.
Help Your Employees Serve the Customers
Tap on Empty Machines to Prepare Your Orders
Upgrade Certain Skills First
How to Get Diamonds in My Café
Always Talk to Your Customers and Build Rapport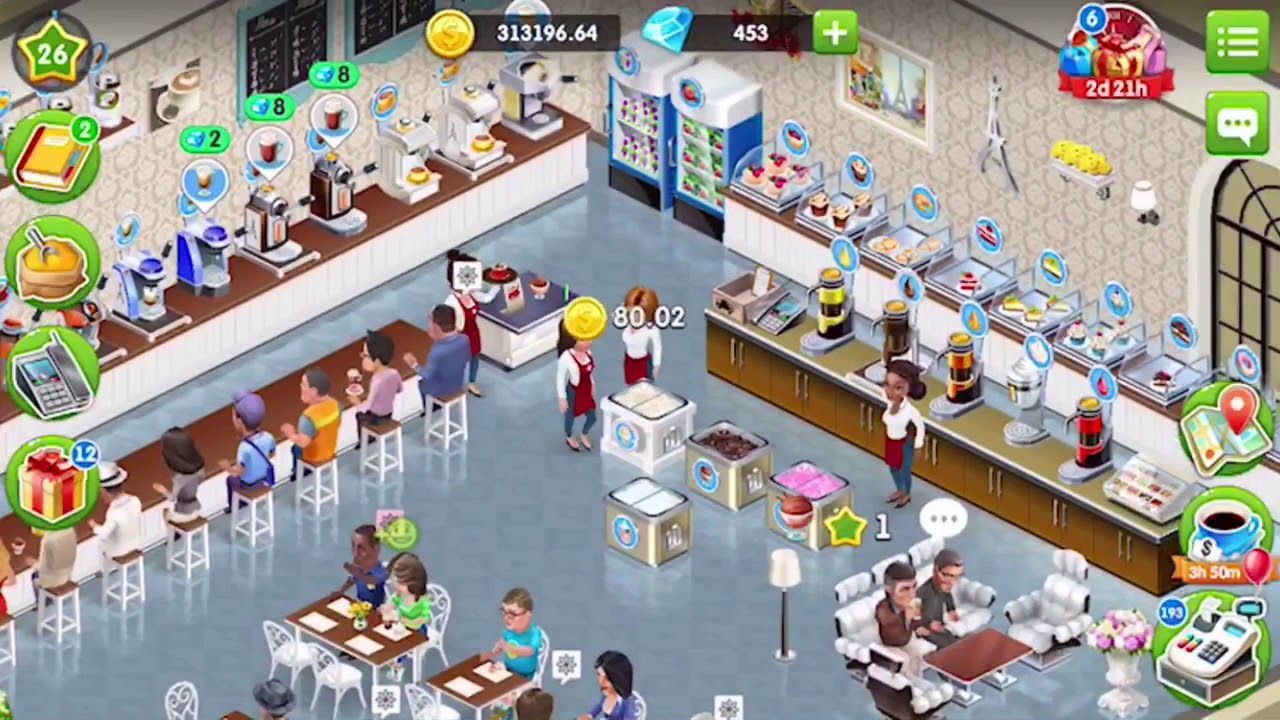 Help Your Employees Serve the Customers
My Café is all about providing service to your customers. You can set up shop and provide them with the menu and the price list. After the customers begin to order is when things become more challenging.
Ann and the rest of your employees will take the orders, but if you want to serve your customers right away, you can do it yourself.
If you forget the ingredients for your customer's order, you can tap the teacup icon at the bottom right to see the recipe list.
Prepare all the ingredients and complete the order. Once the order is ready, simply tap the specific customer and select "Here's your order" to serve it. Your customer will leave once they're done eating and another will replace them repeating the cycle.
Hire Additional Servers to Help You with the Orders
As soon as customers come inside your café, they will immediately order food or drinks. The more customers come in, the busier you'll become. Ann and the rest of the employees can handle the workload at the beginning of the game, but as soon as you reach the later stages it becomes more difficult.
Ann will suggest that you hire additional servers to help with the orders. A new server can be hired by tapping the book icon, but you'll need to purchase a service table first to unlock this option.
Tap the menu at the top right corner of the screen and select the server icon. This should display an option where you can hire a new staff member then tap Hire to complete the process.
Tap on Empty Machines to Prepare Your Orders
Most of the orders can be processed by your employees alone. If you feel like helping you can always do so, however, you can speed up the process by becoming more involved apart from just preparing the orders.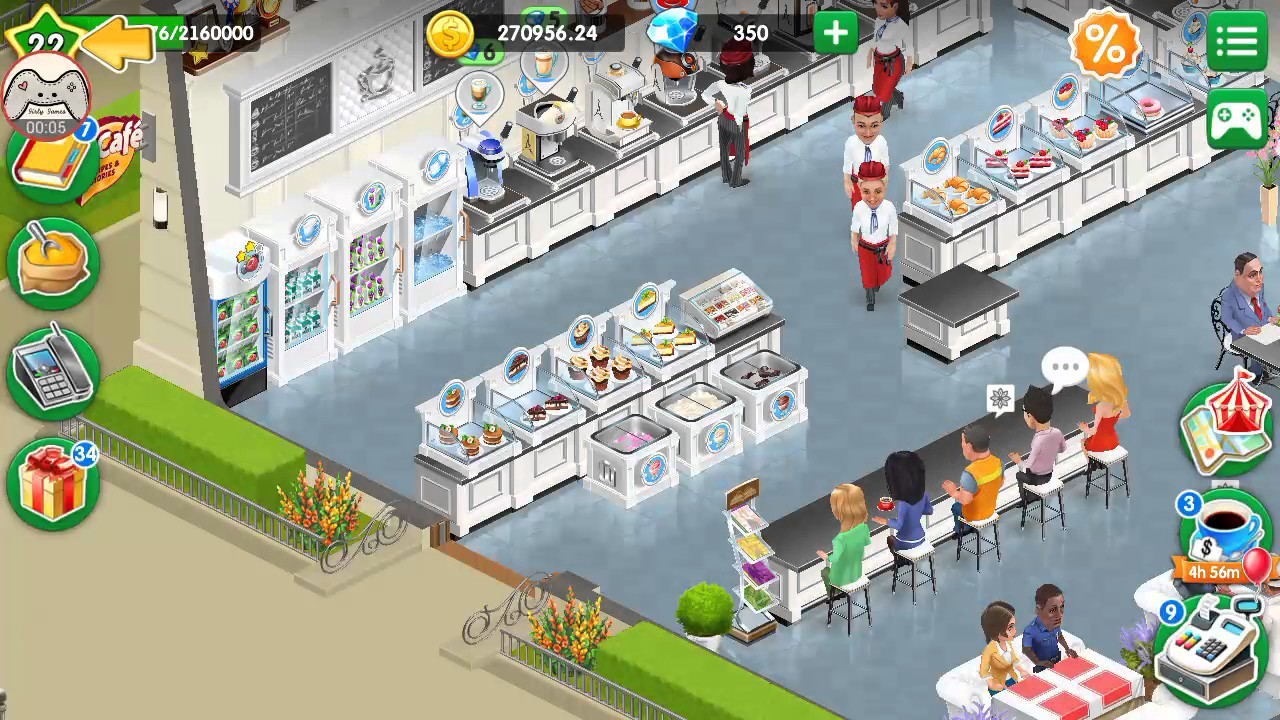 Most of your employees are controlled by the game, however, they still need to receive certain orders from you for them to work on a specific task.
For example, your employee can only work on a machine to prepare drinks if you tap the machine. You'll notice that the machine can get empty while your employees are serving the customers.
Tap these empty machines so that your crew can begin working on the next batch of orders. Additionally, be sure that those machines are working properly.
Don't Forget to Decorate Your Café Properly
Decorating your café has many advantages. Customers are drawn to cafés that have good decorations and pieces of furniture.
Most customers will give their opinion about what they like about your café, so it is best to pay attention to this during your conversations. Some customers prefer a new couch while others want to look at new art.
Make these changes whenever you receive such recommendations, and you'll find yourself receiving more tips from these customers. Try to furnish your café with just one style instead of mixing different things. Discard other furniture that does not belong to the overall theme and you'll find yourself with more revenue.
Upgrade Certain Skills First
Ann and the rest of the employees have their specific skills. You can only upgrade these skills one at a time. Specifically for Ann, it is best to begin upgrading with the "All Items Prices" skill.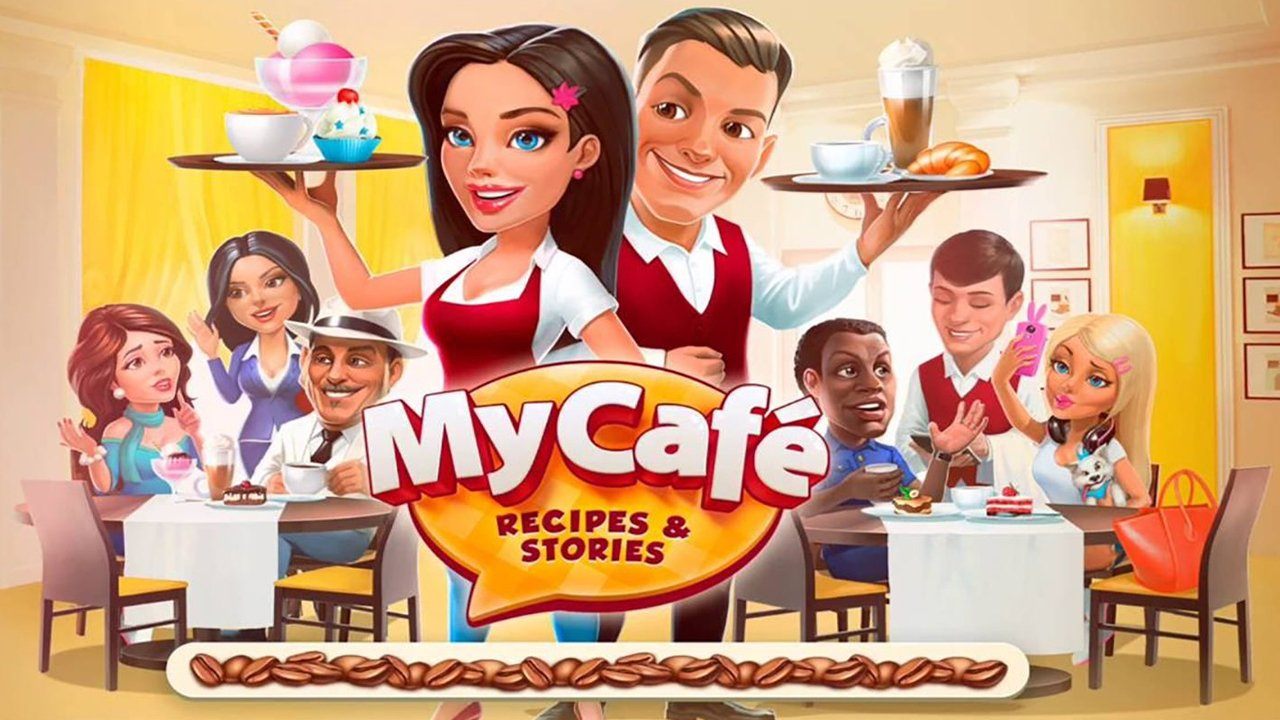 This allows Ann to increase the price of all the items available on the menu thus creating more profit. Most customers will still be able to afford the new prices, but if you increase them too much it can turn away some customers, so be careful.
Next, you can upgrade to "Daily Simple Gift" which provides a gift to you every day. Upgrading it to level 10 gives you three gifts in total.
These gifts will provide you with spices which you can then use to create new drinks or serve them to customers who have special demands.
Where to Get Spices for Your Drinks and Dishes
As mentioned before, spices are important if you want to make more profit. These can be added to drinks and dishes to make them more special. Certain customers will more likely order special dishes if you have these spices.
The best way to get spices is by logging into the game every day and receiving gifts that may contain spices. You can also upgrade the "Daily Gift" skill of certain employees.
Some customers also reward you with spices if you keep on chatting with them and make them satisfied. You'll also need a phone inside your café to order the spices that you need.
How to Get Diamonds in My Café
Diamonds are precious resources that can be used to purchase exclusive in-game items that will help you earn more revenue for your café.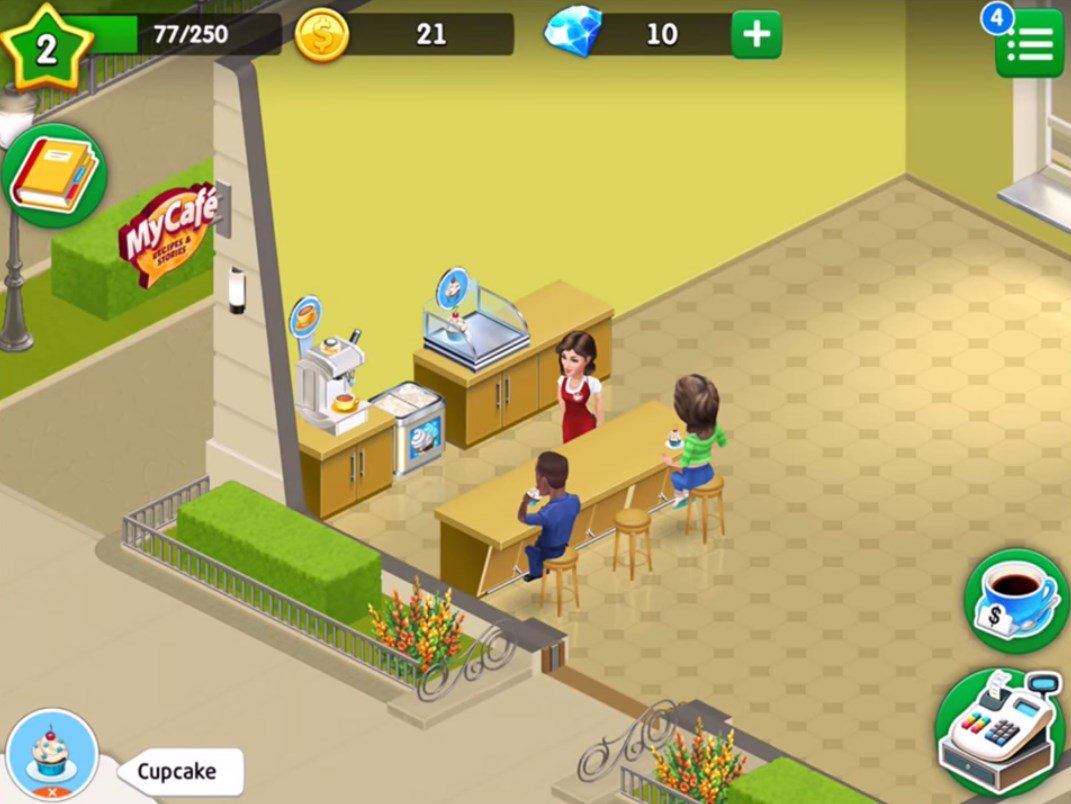 Some might want to purchase diamonds using real money, but there are several ways to earn them without having to pay a single cent. The first option is to check your conversations with your customers.
Many of them offer some quests for you to complete and you'll be rewarded with diamonds. Make sure to backtrack all of your conversations with your customers in case you miss some of them.
Another good way to earn diamonds is to log in to the game every day. Be sure to log in every day for the first seven days and you'll receive diamonds and many other prizes early on.
Ask Your Customers What They Want
Many of the customers come inside the café knowing what they want to eat. However, some customers are still trying to decide on what they want. Before they choose a more difficult dish on the menu, you can always try to ask them if they want something special from the menu.
This will allow you to prepare the ingredients beforehand thus giving you more time to prepare. Many of these special dishes are quite difficult to achieve and take a lot of time and effort to prepare.
You'll also check the price that the customers are willing to pay and see if it is profitable enough for you.
Always Talk to Your Customers and Build Rapport
Many of the characters in My Café have their personalities. This can often help you decide which items and decorations to buy to help you increase your profits.
However, other characters will reward you with VIP points if you continue to talk to them. Others are also willing to supply you with spices or share a new recipe if you're willing to interact with them in conversations.
The more customers you talk to and the more you meet their needs, they are more willing to give out certain rewards. Some of them might even give you free diamonds.
Suggest Another Dish for the Customer
There are times when you think the customer likes the food or drink that you prepared, and they end up hating it. As soon as this happens, you can always try to suggest another food item to replace the one that they didn't like.
Doing so allows you to stop the customer from walking away. Additionally, if you satisfy that same customer, they may even give you a large tip.
Try to collect as many recipes as you need so that you can always offer something new to the customer in case they don't like your current menu of food or drinks.
Conclusion
Playing My Café requires a lot of attention to detail and proper management of orders and employees. While it may take a while for you to fully get a grasp of these skills, try to follow the tips and tricks mentioned above to help you learn them faster. My Cafe is a fun food-centered mobile game to play as soon as you get the hang of playing it.
My Café is now available on mobile devices through the Google Play Store and the App Store.