Tokyo Xtreme Racer: Zero has plenty of highway to explore, as well as much more development than other games in its genre.
One of the game's most intriguing and exciting aspects is its complexity, particularly considering the era that it was developed in.
In this article, we're going to share with you everything you need to know about Tokyo Xtreme Racer: Zero, including a basic overview and how to play the game. Read on to learn more.
An Introduction to Tokyo Xtreme Racer: Zero
Rivals
General Tips
The Right Cars
Spirit Points
Car Features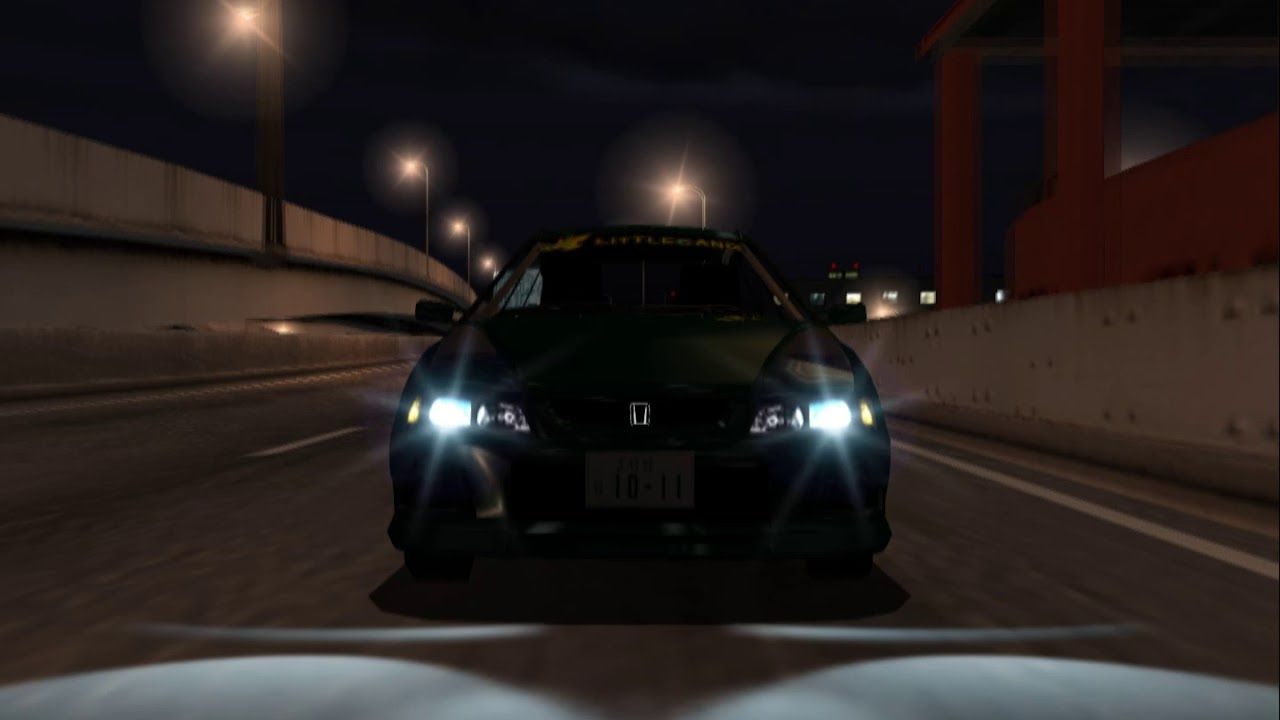 An Introduction To Tokyo Xtreme Racer: Zero
One of the unique aspects of Tokyo Xtreme Racer: Zero that might catch you off-guard is the Japanese highway and road system, which is designed to be driven on the left-hand side rather than the right.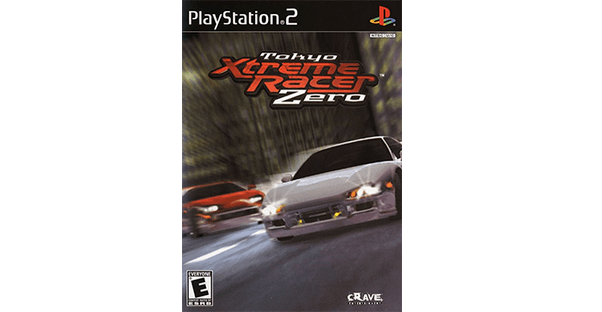 Though an interesting added detail, being on the correct side of the road isn't required in this game and you'll probably be ignoring most of the road safety laws anyway.
The game's Rivals, which are controlled via CPU, are much more varied and challenging than you might expect from such an old game. They use a wide variety of tactics to win each battle against you, which keeps things fresh and exciting.
One of the game's most interesting features is how it shows the complexity of the highway system in major urban areas. The first course is particularly interesting when you compare the game version of the highway to a map of Tokyo.
Your First Car
After you view the game's initial cutscene, you are going to have to purchase your first car. This is an important choice, since it should be a car that you feel comfortable driving around immediately rather than one that requires adjustment.
It helps to choose a type of car that you are already familiar with from other games. This initial choice of car forces you to face two options - buy the most expensive car you can afford or buy a less expensive car that you can begin upgrading immediately.
This choice will be based entirely on your personal preference. Luckily, most of the Class A cars can be acquired at the beginning of the game, and they can easily allow you to beat the first 10 or so rivals.
Rivals
The goals of Tokyo Xtreme Racer: Zero are simple: you must find, challenge, and beat all of the illegal highway racers in the city of Tokyo. This is easier said than done, but the difficulty will be slightly less challenging at the beginning of the game.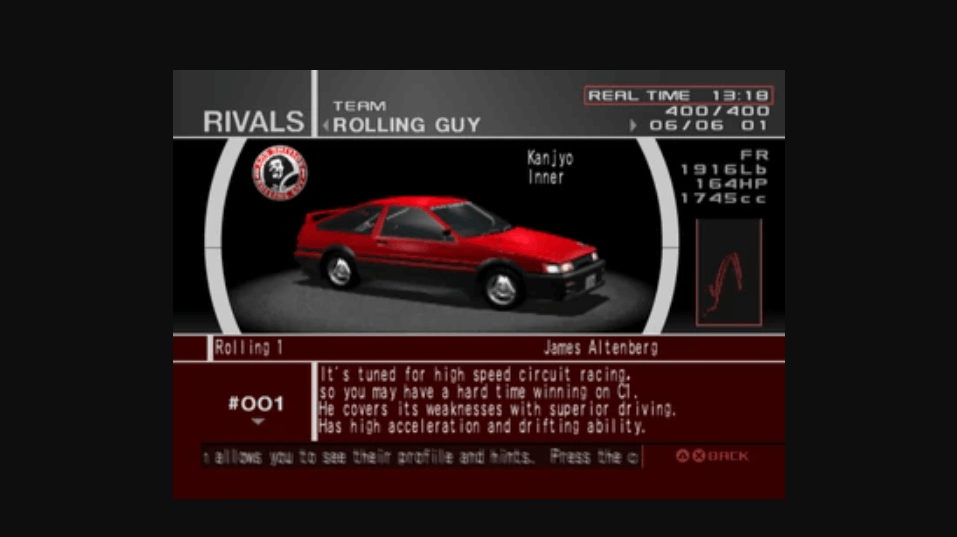 Don't worry, though, as the game will become more difficult as you progress. The Rivals of the game fall into a number of categories, with the largest being Gang Member.
Many of the illegal racers in the game are part of a gang, and they will always accept your challenge. If you defeat a Gang Member, you will receive a small amount of money. However, if you challenge and defeat all of the members of a gang, the collective sum of money will be quite hefty.
The categories continue on from Gang Member. From lowest to highest, they are Gang Leader, Wanderer, Boss Gang Member, and Boss Gang Leader. You can track which rivals you have defeated by choosing the Rival menu in Quest Mode.
General Tips
One of the most important things you'll want to keep in mind is that the computer Rivals generally have trouble turning corners. It's usually a good idea to tune a car for quick acceleration and have the best possible tires.
When in a race, the car in the lead dictates the route that the race will take. That is to say, if you take a different direction than the car in the lead, the battle will instantly be considered a draw. The CPU-controlled Rivals normally won't do this, so you have an advantage when in the lead.
Finally, don't be afraid to use dirty tactics. In many cases, the Rivals will also use these tactics to stay ahead of you, and when you progress through the game, you will be forced to get down and dirty every now and then.
The Right Cars
Experts say that you should start your career with the Lancer CE9A. This is one of the best cars in the game for beginners, and you can complete at least 40% of the game with this one before you need to buy a new one.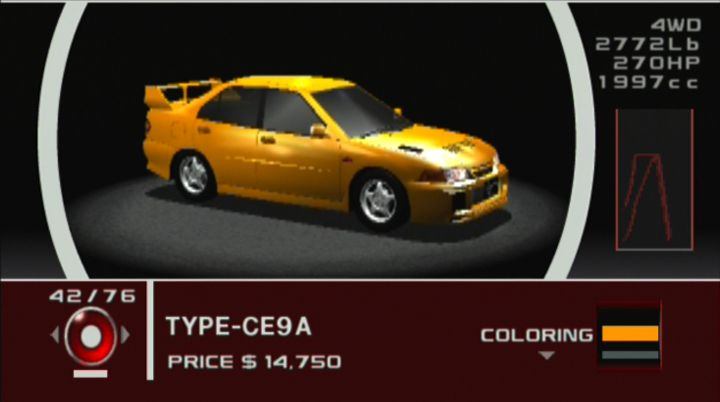 By this point, you will have scored enough in-game currency to either upgrade your car well or buy a new one altogether. Buying a Group A car will make your gaming experience much better as it progresses.
Gameplay
When it comes to a racing game, you must know by now that following rules and stopping at traffic signals is not important.
The only important aspect of the game is to win, and that means driving the fastest, cornering properly without ramming into other cars, and defeating other cars on the way to the finish line.
However, in Tokyo Xtreme Racing Zero, these rules change slightly. The game is more about the durability of your car and the longevity of your race. There is no end point that you need to get to. However, you have to make sure that your car does not get demolished along the way.
Spirit Points
Your Spirit Points or SP in the game is the main yardstick against which winning or losing a match is decided. Both you and your rival will have a spirit bar for your car when you challenge them and start driving.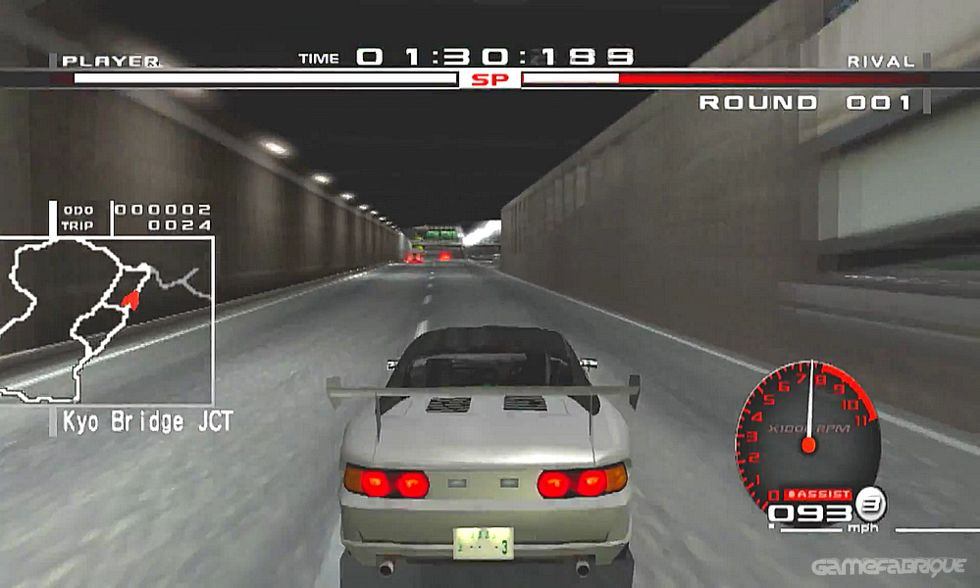 Once you're in a challenge, every time you hit an obstacle, your SP will decrease. It will also take a hit if you're behind your opponent. Therefore, you not only need to keep track of where you are in respect to your competitors, but also drive carefully so as to not hit other vehicles or obstacles on the road.
At the end of the race, if your Spirit Points are completely over, you lose the battle. This means that even if you're leading the race, ramming into multiple obstacles will eventually make you lose it.
Draw Result in a Battle
While most racing games have a clear winner and loser depending on which position you finish in, Tokyo Xtreme Racer Zero has the feature that lets you end the match in a draw.
If the opposing vehicles take different routes in a match, the battle will result in a draw. You need to make sure that you and your opponent are on the same route to have a possibility of winning.
Like every video game nowadays, Tokyo Xtreme Racer comes with its own in-game currency that you can use to purchase various upgrades in the game. This in-game currency is called CP. You can use CP within the game store to purchase faster and more durable cars or parts for your cars that upgrade your SP and other features.
Car Features
To make the game more realistic, Tokyo Xtreme Racer Zero has some features that can reduce the health and performance of your car if not taken maintained. The player's car performance can deteriorate due to a number of factors.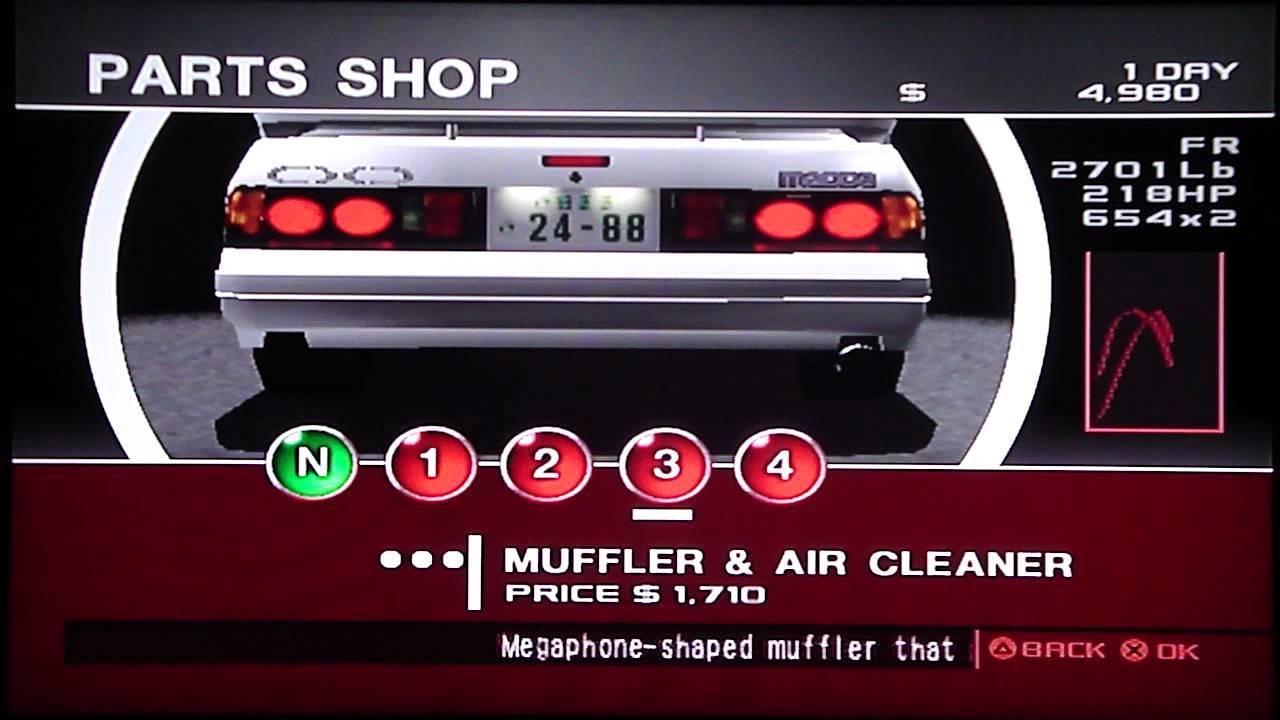 If you do not take measures in which you drive slowly when you're not in a race, or decrease your boost level, especially when you're in a turbo car, you might see the performance and health of your car take a hit. This can affect your timing and durability in an upcoming race in the game.
There is, however, a way to restore your health. If you return to the garage with your car, the performance of your car will be reset, and you can go back to challenging your rivals.
The game has a large collection of cars at a whopping 165, which means that you can have fun for hours without getting bored.
Platforms
The original Tokyo Xtreme racer games were released for a platform called Dreamcast, a gaming console from the late 1900s. Tokyo Xtreme Racer: Zero is among a series of games developed by Genki for PlayStation 2.
Although the game is called Tokyo Xtreme Racer Zero, it is set between Tokyo Xtreme Racer 2 and Tokyo Xtreme Racer Drift.
You can easily play the game if you own a PlayStation 2. However, if you don't, there are options to play it on your PC with the help of a PS2 Emulator.
The Bottom Line
Tokyo Xtreme Racer: Zero is an exhilarating game that provides hours of fun on your console, no matter how old you are. Despite being released so long ago, the game continues to be a popular choice because of the excitement and nostalgia associated with it.