Developed by Soner Kara, Traffic Rider is a mobile racing game that takes the endless racing genre to greater heights. The game offers a competitive game mode where players complete missions, earn money and start a racing career.
Traffic Rider also uses a first-person perspective, allowing players to get a first-hand view of what it's like to race through a highway complete with real-life bike sounds. Get involved in high-stakes motorbike racing from the developers of the popular Traffic Racer game with Traffic Rider.
Learn more about Traffic Rider including how to choose your control setting, how to farm money, where to purchase new bikes, make upgrades, what stunts and daredevil driving to do to earn bonuses, and more with the detailed guide below.
Choose Your Control Setting
Control Your Bike to Earn Money
Go to the Opposite Lane
Avoid Getting Hit By Other Vehicles
Check Out More Bikes to Choose From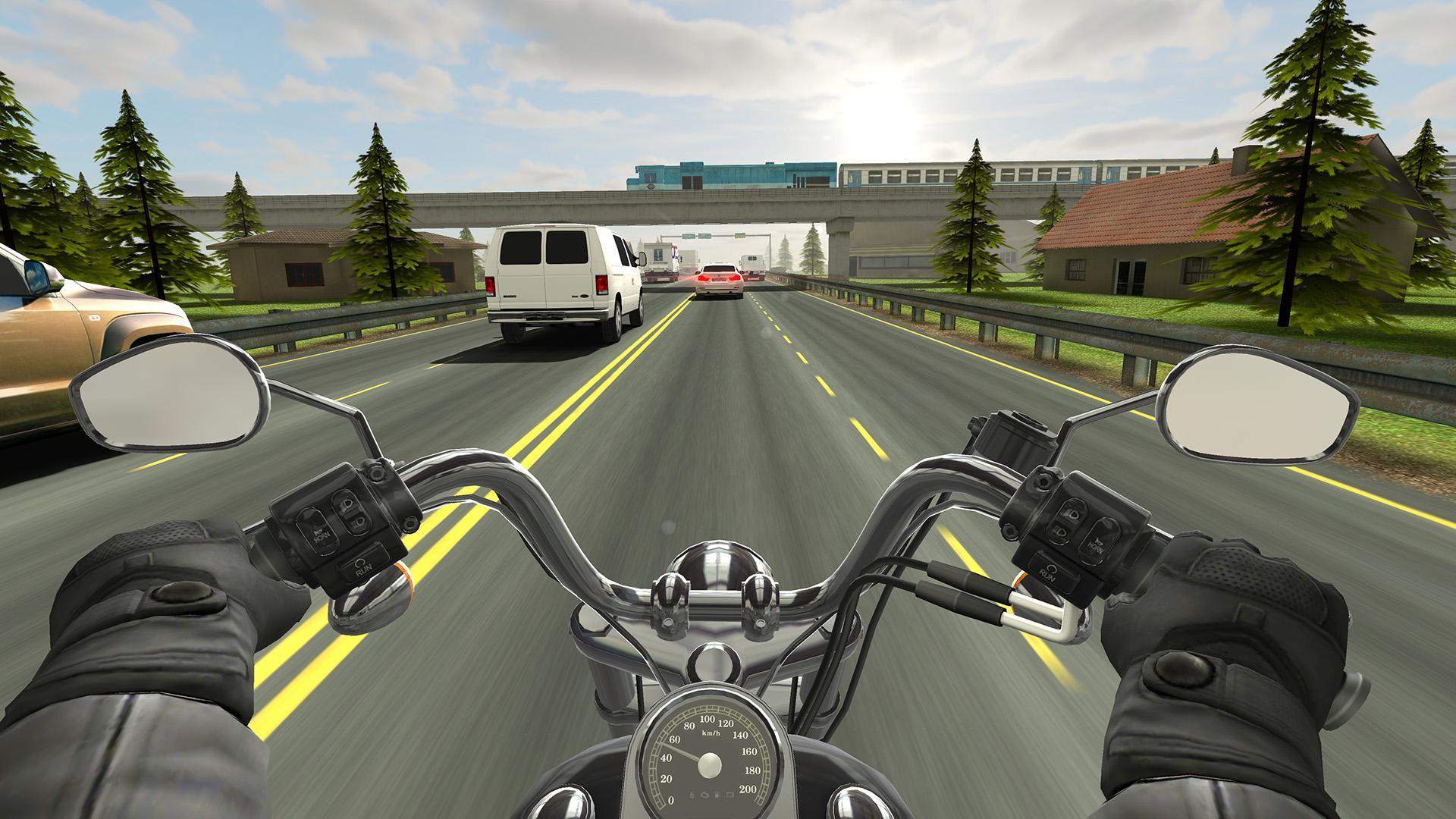 Choose Your Control Setting
Learning the basics of Traffic Rider can be done through the training mode. New players are introduced to the training at the very start of the game after logging in. However, there is still a lot to learn after the training session is done.
Before you get to play the main game mode, be sure to check the control setting first. You're first introduced to the default control setting during the training mode.
After you've completed training, you can change the control setup of the game to any setting that you're comfortable with. Test it out in a random race or during training and see if you're good with the current setup.
There are two types of controls available so try them both out and see which one you prefer.
Master the Controls
Now that you have chosen a control setup that you're comfortable with, it is time for you to master the control setup. Always remember that you need to control your bike.
Tilting your phone to the left will drift your bike to the left. The same goes with tilting your device to the right. The accelerator is on the right side of your screen while the brakes are found on the left.
Master the controls during the early stages of the game and get comfortable with them. You'll be able to perform a lot of cool stunts and tricks once your hands have adapted to where your controls are.
Control Your Bike to Earn Money
Coins are the main currency used in Traffic Rider and are used to purchase different cosmetic items that you can use to personalize your bike. Coins are also used to buy new bikes if you want to upgrade your current one.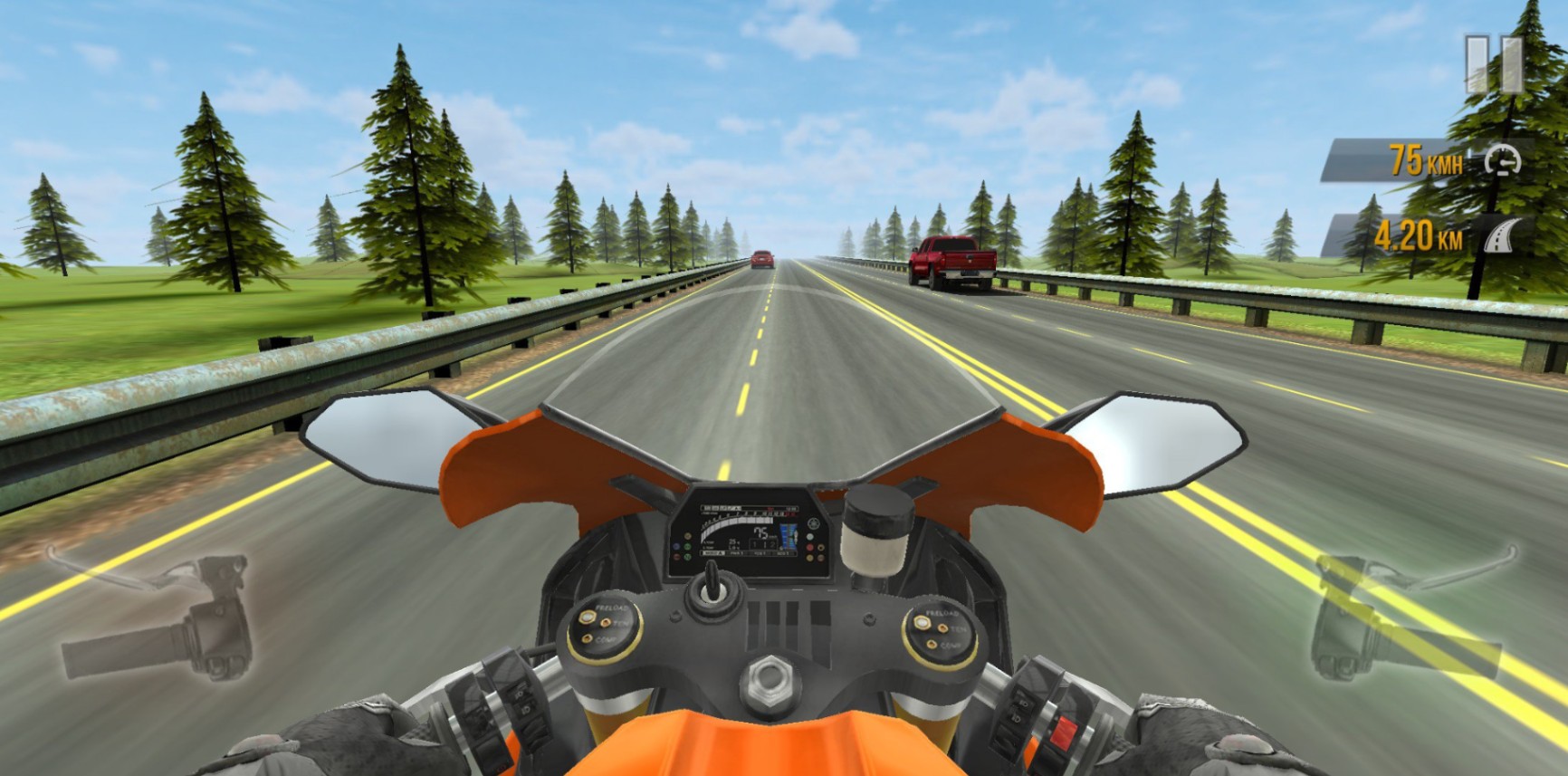 While you may be able to earn coins or money in the game by just finishing the race, the best way for you to earn more is to control your bike flawlessly and stay in the middle of the road.
By staying right in the middle of the road you travel more safely and cover more distance.
It can be risky to do this as there are many other vehicles that want to do so but when you're able to control your bike to stay within the middle area then you can earn a lot of money in the game.
Finish Missions to Earn More Money
Playing Traffic Rider means playing through the career mode. The career mode offers a lot of missions. Most of the missions in this game mode are not merely a race to the finish line.
Some of them include having to race towards the finish line in a certain period. You will need to beat the clock to finish a certain mission or there will be times when you need to overtake several vehicles within the race.
If you don't look at the missions beforehand, you might wonder why you're playing the same game over and over. Make sure to check all the missions before playing and finish them accordingly. The game will reward you with a lot of coins after completing all the missions.
Go to the Opposite Lane
There are a few things that you can do to increase your earnings in the game. One option challenges you to become very risky in playing the game.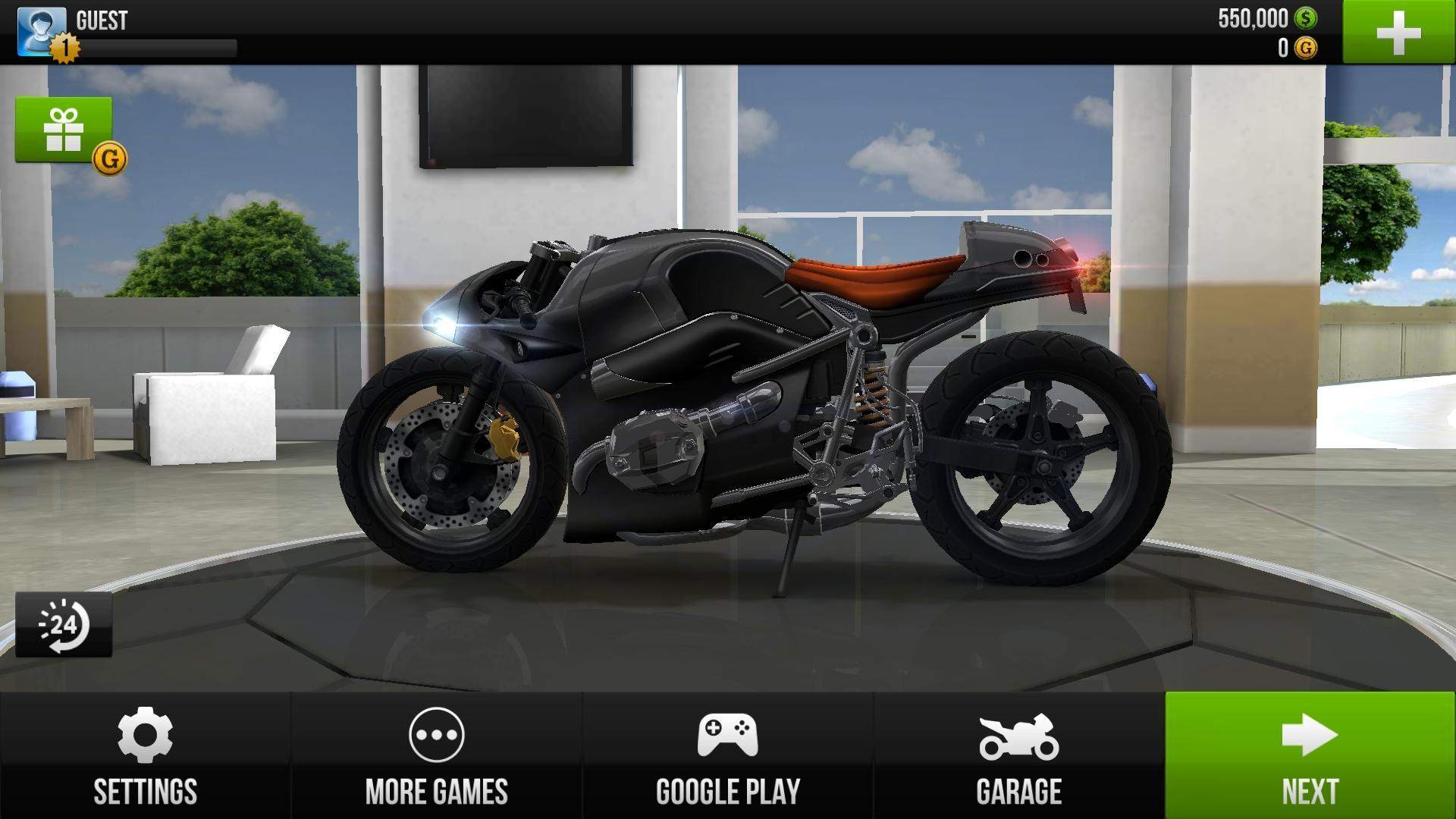 When driving on a two-lane highway, go to the opposite lane and stay there as much as possible. The reason behind this is the game rewards daredevils who can dodge incoming vehicles with even more money.
Staying within the opposite lane will only generate even more cash as you head towards the finish line.
Be sure that you have mastered the controls and improved your skills before doing this as it will be very difficult to pull off.
Go Fast and Furious
Another quick way to earn cash in the game apart from driving in the opposite lane is to go as fast as you can.
Reach the 100 km/hour mark on your bike and overtake as many cars and vehicles as possible to earn the bonus score. The more you can prolong this, the more bonus points you earn in the game.
Keep on driving fast but also be careful of the obstacles that come your way. These may be the reason for your delay and can even put you into a complete stop.
Avoid Getting Hit By Other Vehicles
Driving around with your bike can be fun for players. But the main goal of Traffic Rider is to get to the end as fast as possible.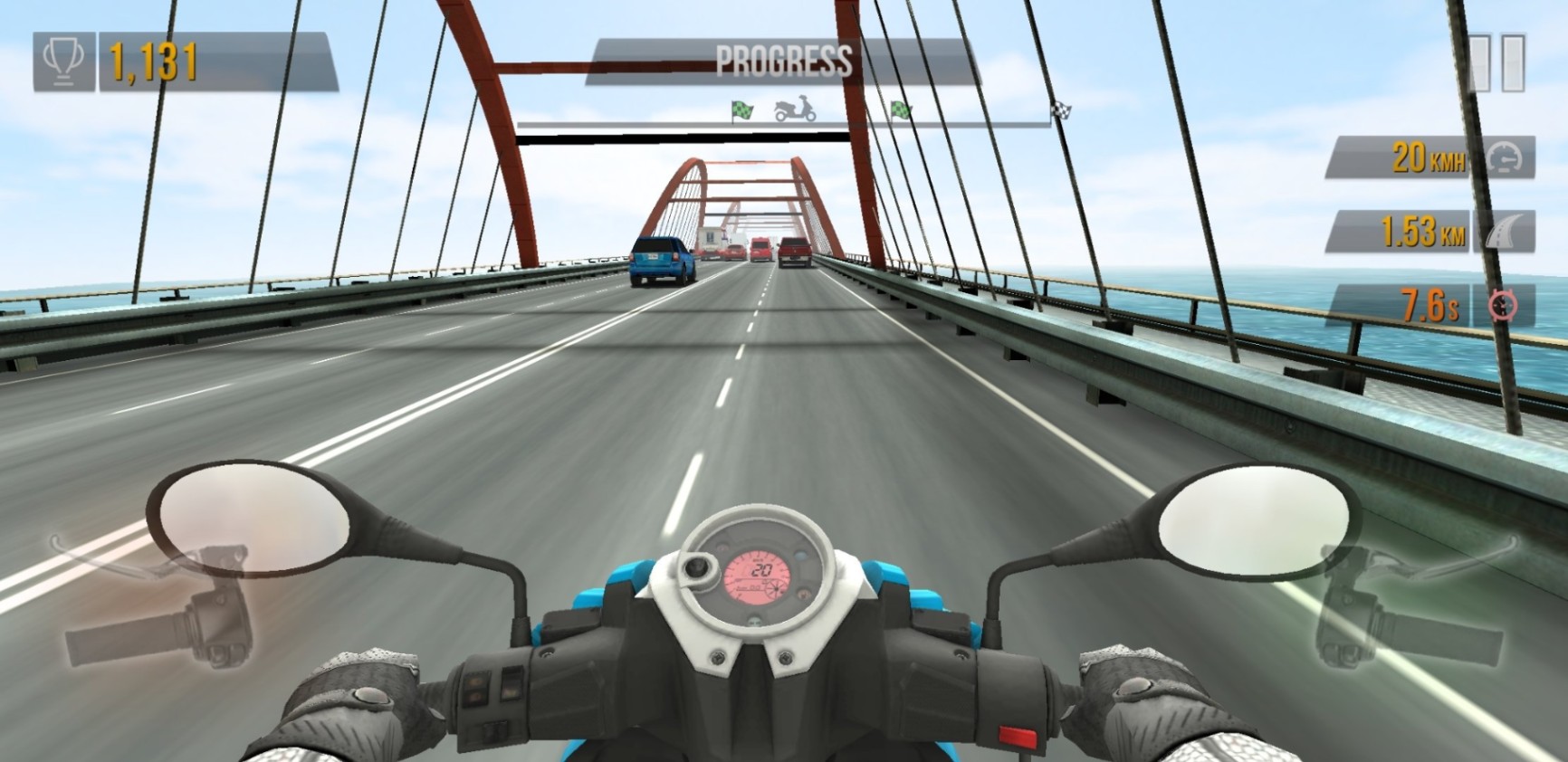 The game provides a lot of obstacles to challenge players and one of the mechanics in the game that players should master is to avoid getting hit by other vehicles.
There are other vehicles that go up against you as you race to the finish line. Hitting them, or getting hit by them, will spin you out of control and waste a lot of your time. Avoid getting hit and you'll be on your way to the finish line faster.
This can prove to be very challenging especially for new players but learning how to find your way around other vehicles can only be done through practice and experience.
Earn Free Gold with Video Ads
You already know the importance of earning as much gold or money as possible. Everything in the game is all about earning money.
The game does offer a quick way to let you earn gold for free and that is through watching video ads with the app. Each video that you watch will give you two gold for free.
You can watch as many video ads as you can but if the game runs out of videos, you can just log off and take a break then come back after a few minutes and see if another video is available.
Check Out More Bikes to Choose From
Traffic Rider is a fun driving game to play on mobile but what makes it a lot more fun is the option to let you choose from a wide variety of bikes.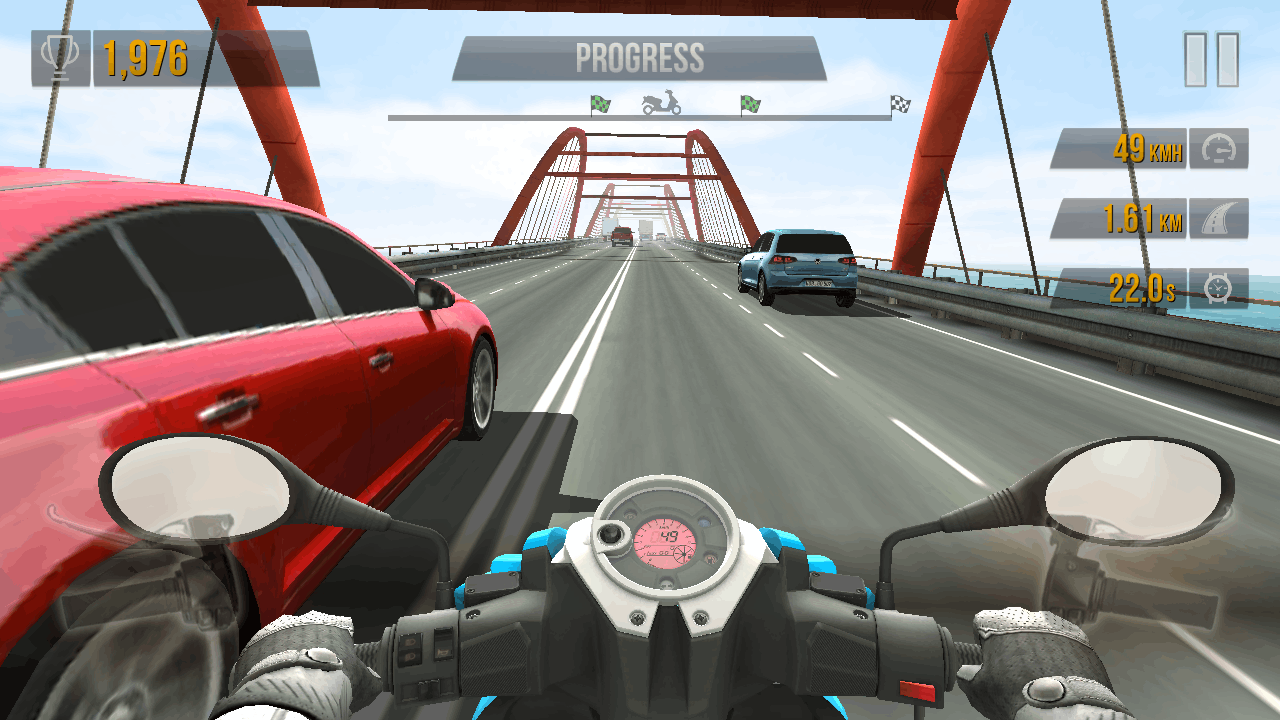 There are almost 20 bikes to choose from and each of them has its own set of stats. Some of these bikes include mopeds, cruisers, and superbikes,
You also get to customize each bike by adding cosmetic features to them so you can personalize your vehicle and show it off to your opponents.
Additionally, the bikes featured in the game are based on real bikes that are being used by many professionals today.
Upgrade Your Bike Using All the Cash You Earned
Now that you have earned a bunch of cash from all the stunts, it is time to spend them by upgrading your current bike. The best possible way to spend your cash apart from buying a new bike is to upgrade one.
While you may have the option to purchase a new bike, in the early stages of the game it is best that you upgrade your current bike to improve its speed, acceleration, handling, and braking.
Upgrading your bike means being able to control it more effectively thus allowing you to pull off more stunts on your next race.
Conclusion
Traffic Rider is a very challenging and highly competitive mobile racing game and new players can get lost with all the adrenaline-pumping action. Knowing how to earn cash in Traffic Rider is key to becoming successful in the game. Earning cash and rewards can change the entire gameplay for you for the better.
You can unlock a lot of features, bikes, upgrades, and more when you have all the money that you need. Work your way to the top of the rankings by getting the bike that you need to win more races and finish more missions. Traffic Rider is available for download on Android and iOS mobile devices through the Google Play Store and the App Store.