With its cute animation and fun gameplay, Angel Saga is a mobile action role-playing game that will hook you from the start. The game features various character customization, unlimited skill combos, simple controls, and action-packed battles with each level.
Experience the greatest and the cutest action-adventure game with Angel Saga through the eyes of Myel as she finds herself trapped in the underworld, looking for a way to escape.
To learn more about Angel Saga, here are some tips that you can utilize to help you get coins, find more gear, and become a legend in your own right.
Play The Main Storyline
Use Skill Cards Wisely
Manage Skill Cooldowns Properly
Login For The Next Seven Days To Receive Rewards And Coins
Spend Your Coins To Purchase Skill Cards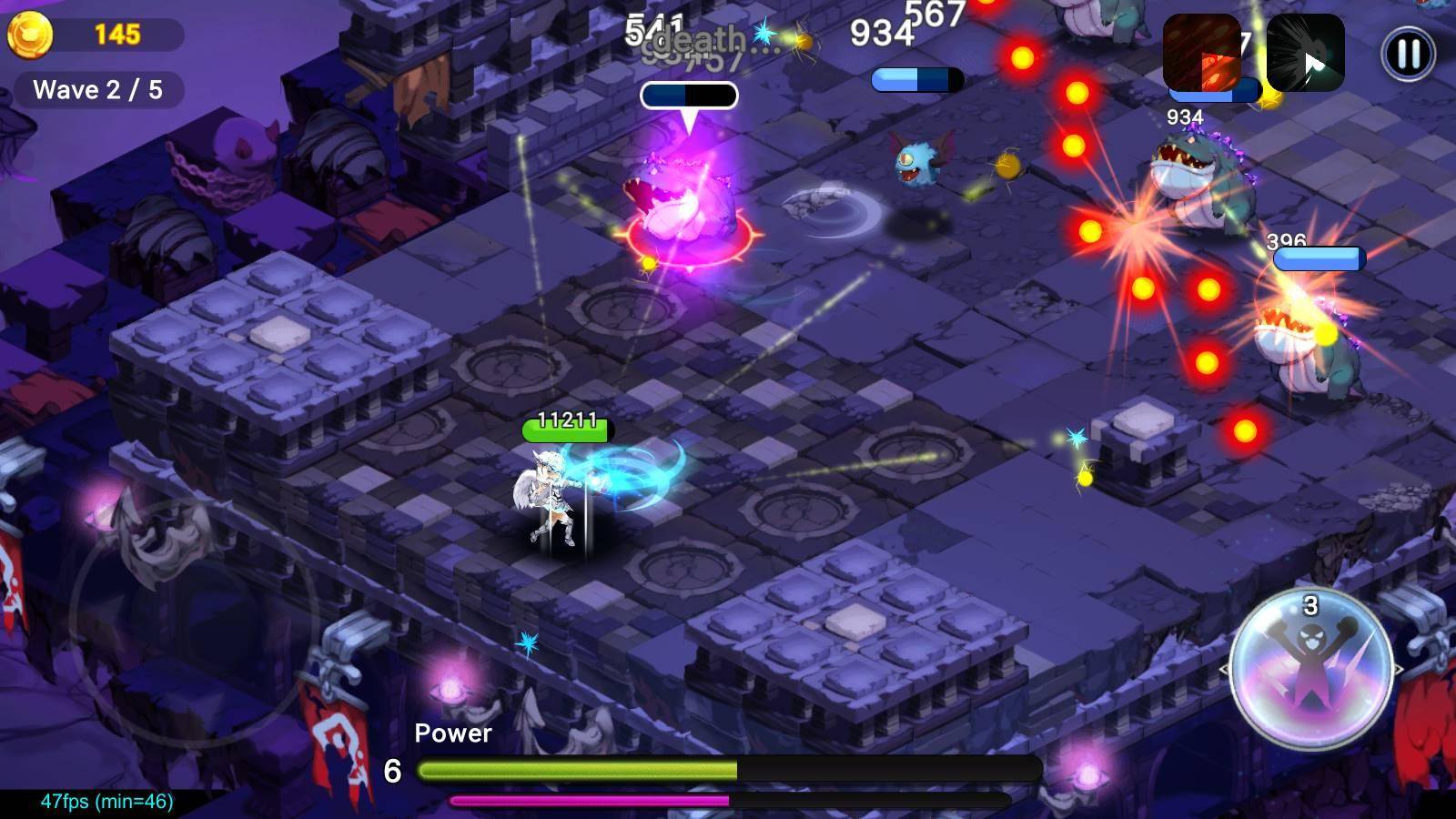 Play The Main Storyline
Many mobile games don't focus on having a good storyline, but there is always an exemption to this rule. Angel Saga offers a compelling storyline with an evil wizard accidentally summoning an angel inside the evil realm.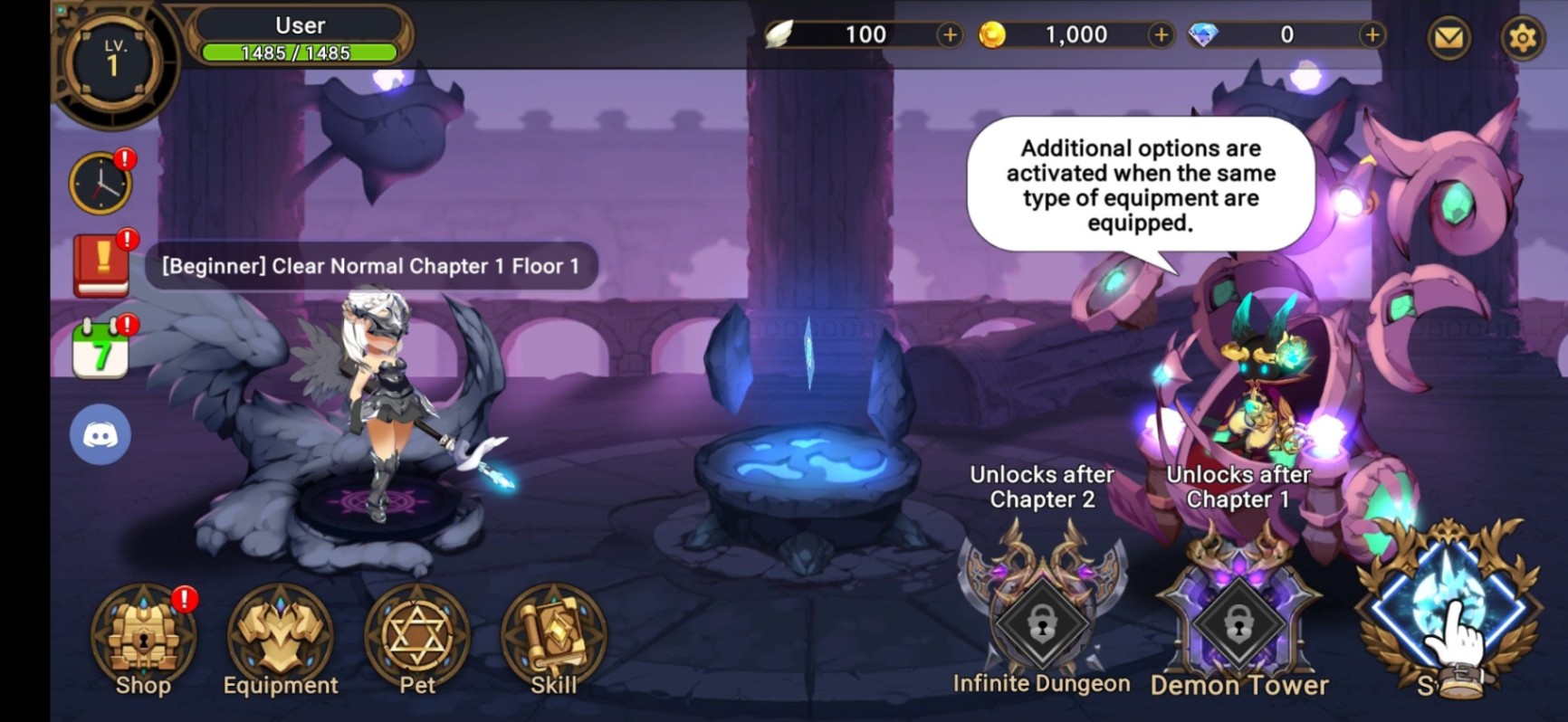 Now, his mission and yours is to guide the angel out of the evil realm. The game's main story is quite cute and fun, but following it will also give you an idea of how to play the game.
The first few chapters of the game act as a tutorial, teaching you what to do and how to play the game. Follow the steps being offered, and soon, you'll get the hang of playing Angel Saga.
Move Around
The moment you spawn inside the map, enemy creatures will also appear. Make sure to move around the map as much as possible to avoid getting cornered by mobs. In Angel Saga, you can only attack and use spells when you stop moving.
Position yourself at a safe distance first before you stop to attack. There are times when the map has some obstacles which can act as your shield from enemies.
This can also mean that the enemies can hide behind the obstacles and avoid your attacks. Proper positioning is key to clearing a wave fast but moving around should be your top priority to avoid getting hit.
Use Skill Cards Wisely
As soon as you go through the early waves, you'll discover that there are many ways to acquire new skills. One of which is being offered as a set of skill cards. These skill cards have different spells in them that you can use for the duration of each level.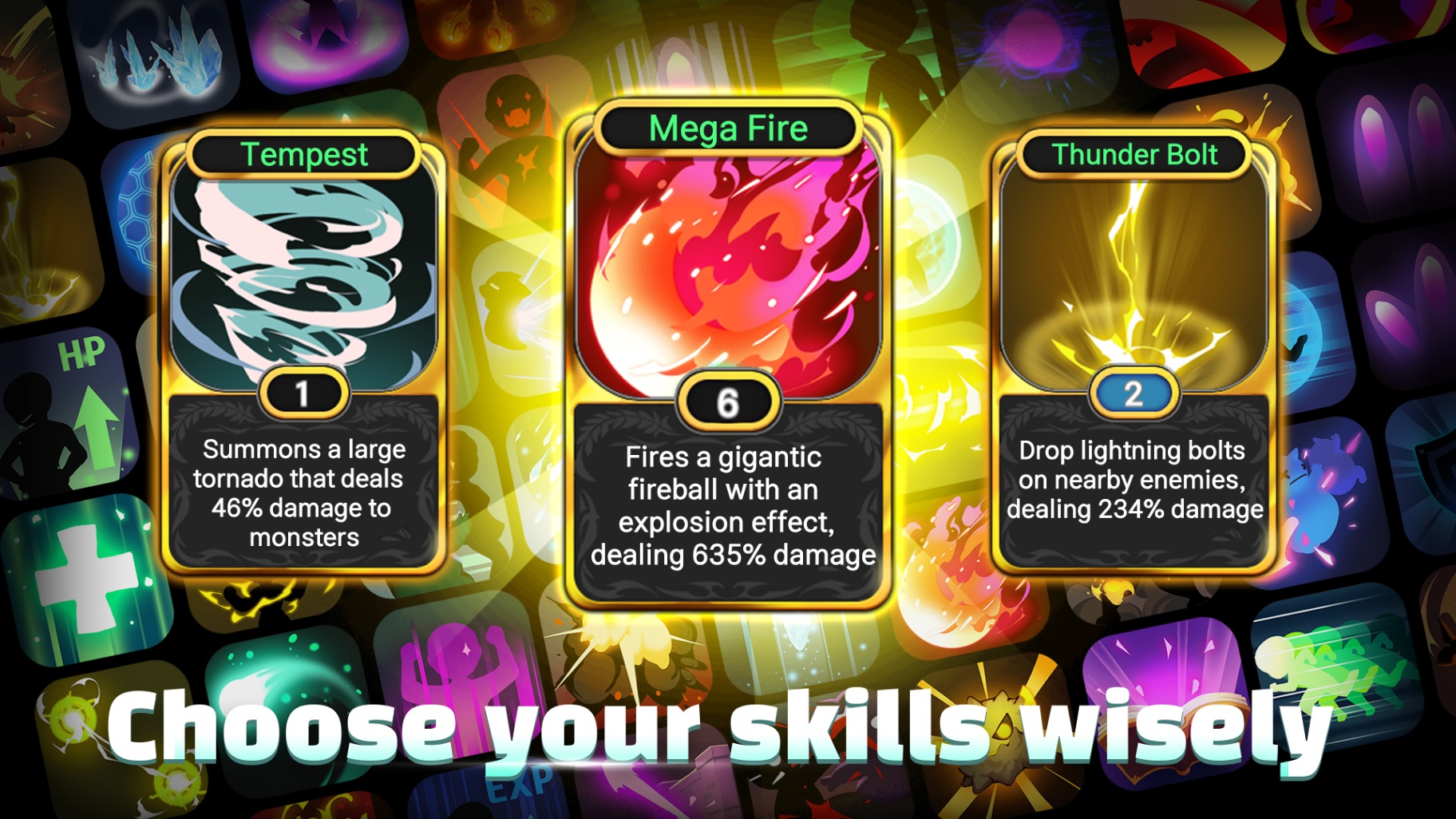 However, you can only pick one skill card to play; therefore, choosing one is vital to your survival. The best advice anyone can give you in picking a skill card is choosing a spell that has area-of-effect damage.
While most skill cards are often AoE in nature, be sure to choose the best possible spell. AoE spells often deal great amounts of damage while also covering a lot of areas.
Make sure to choose AoE spells for now and then check and see if single target spells can be acquired later on.
Pick A Sub Skill Card
Upon reaching a certain level in the game, more and more features and mechanics begin to open up. One of which is the sub-skill card feature. Players will be introduced to a set of sub-skill cards where you can choose from a wide variety of stat boosts.
These can include an increase in critical damage or overall raw damage from your attack. Sometimes, there are choices such as an increase in attack speed or an increase in maximum health. Choose your sub-skill card wisely, depending on the situation.
If you need to clear a wave fast, an increased attack sub-skill card should be the best to pick. Those who want to last longer in battle should choose the increased health card instead. Versatility and adaptability are the names of the game so choose wisely.
Manage Skill Cooldowns Properly
Picking the right skills is important in Angel Saga; however, managing skill cooldowns is even more crucial. Each skill has its cooldown, which means that you won't be able to use all of your skills every time.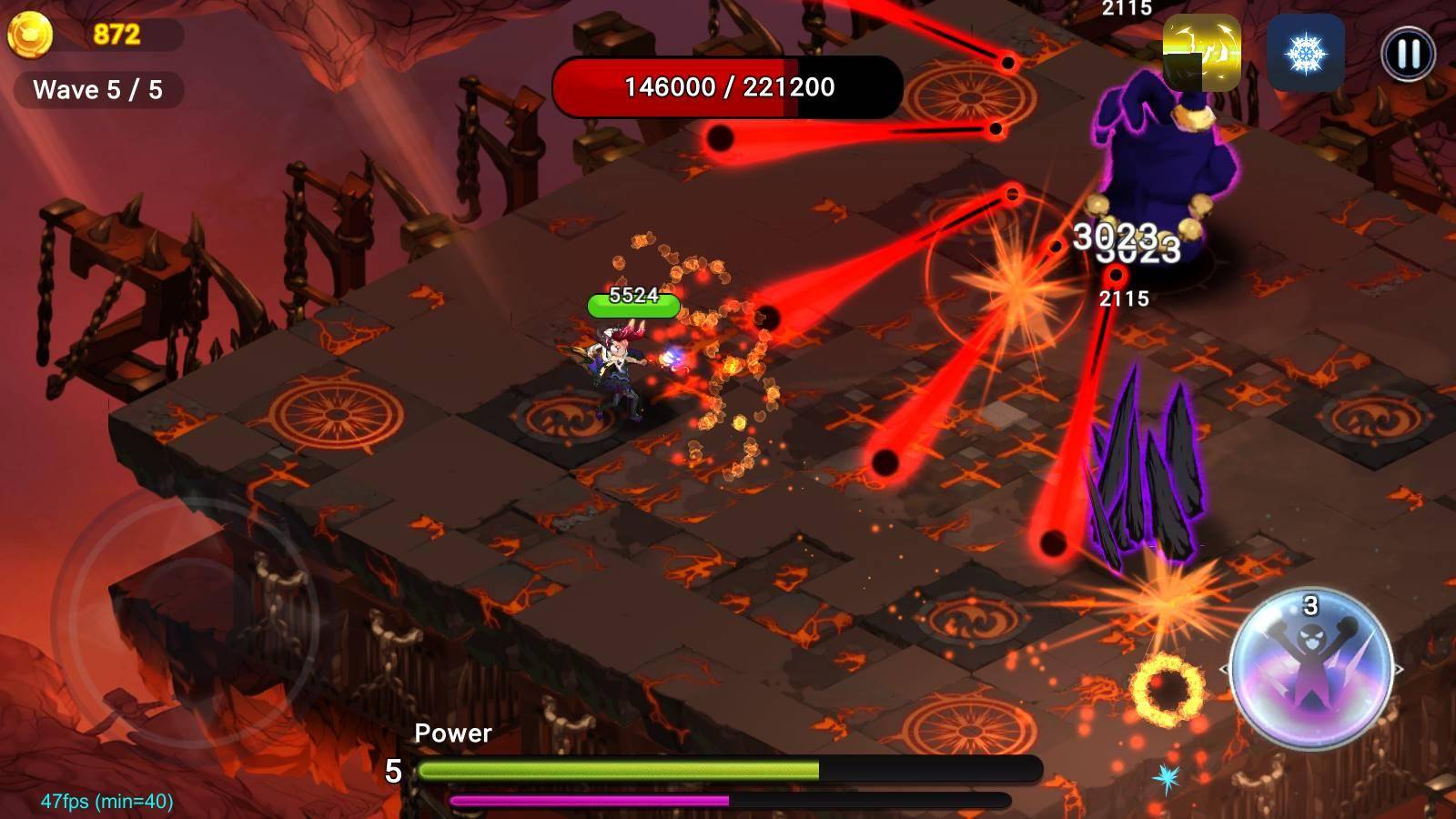 Manage your skill's cooldown by rotating the use of your skill cards one at a time. Avoid spamming all of your skills at once, or you'll end up having to wait for cooldowns without any form of offense.
If you find yourself having to wait for skill cooldowns, try to dodge enemy attacks by moving around the map. Time your skills correctly, and you will never run out of skills to cast.
Eliminate Minions First
Playing the game through each wave and level can sometimes be very easy. There are also times when things begin to feel challenging, and you get into a boss fight. Bosses often summon minions to join them in the fight.
This can be pretty annoying as they often come in droves and attack from every corner. The best way to handle a boss fight is to use your skills in eliminating minions first and move away from the boss as much as possible to avoid attacks.
Once the minions are eliminated, focus all of your skills on attacking the boss to bring them down. Most bosses tend to summon minions to try and use all of their resources. Do quick work of the minions and take on the boss.
Login For The Next Seven Days To Receive Rewards And Coins
Angel Saga offers many rewards for its loyal players. This includes daily login rewards where you can collect consecutive prizes if you log in to the game for the next couple of days.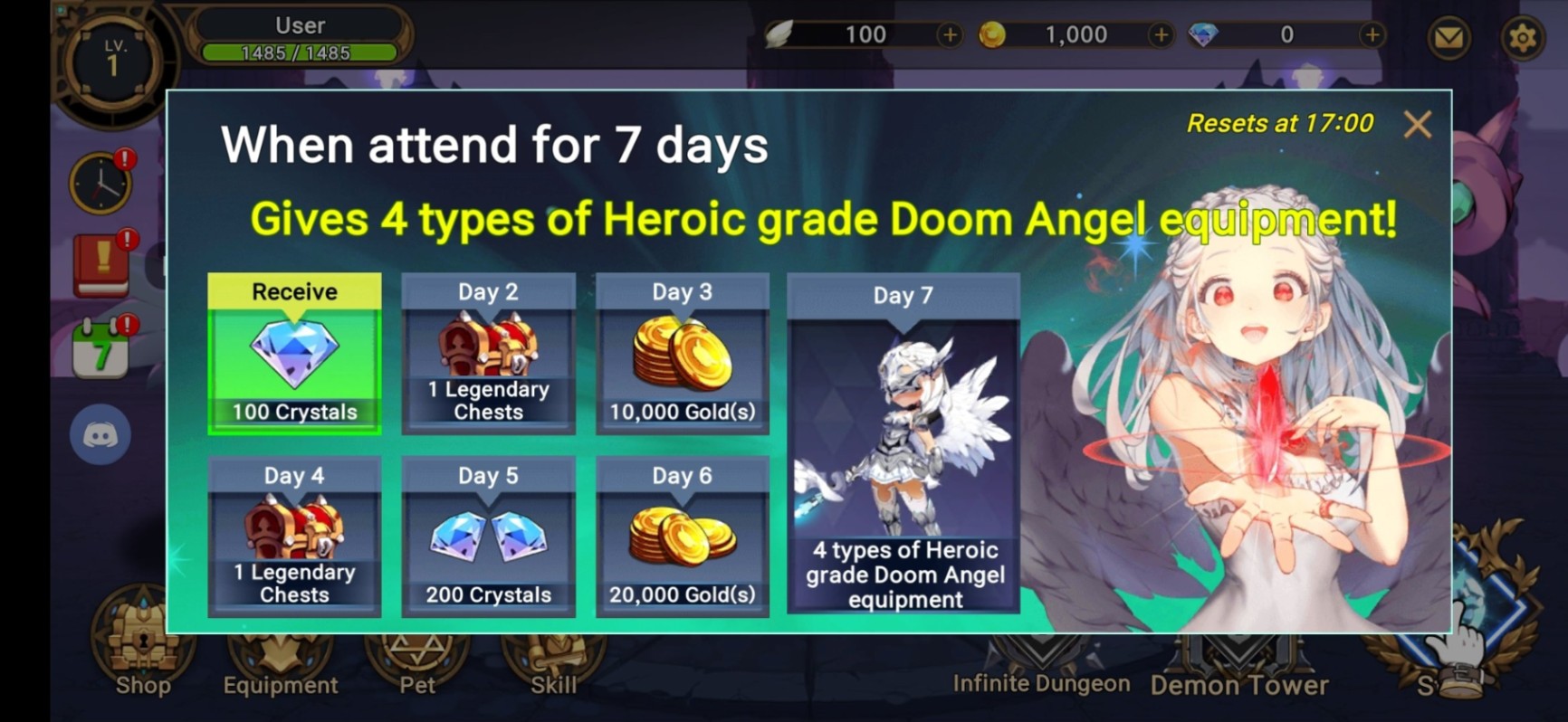 These rewards can include legendary chests containing random items and other rewards, jewels, and thousands of gold coins that you can use in the game. Gold coins are an important currency in the game, as you will soon find out.
They are used in almost all transactions in the game so make sure to collect as many of these gold coins as possible. On Day 7, you'll receive high-tier equipment for your angel. Don't miss out on logging in and playing the game for a single day.
More Ways To Earn Coins
When it comes to earning coins, you'll be able to collect them once you hit and kill enemy creatures within the wave. Gold coins can also be awarded to players after clearing each level, depending on the points you've earned from the game.
Make sure to clear each wave as fast as possible and do many combos with your skill cards to earn more points. Getting more points means getting more bonus gold coins. Another way to earn more points is to finish daily quests.
Make sure to check your Quest tab first before you start your adventure, so you'll know which quests you need to do. Before you log off from the game, collect all the rewards, including jewels and gold coins. Spend these rewards wisely as you will soon have to deal with larger, tougher, and more difficult monsters and bosses.
Spend Your Coins To Purchase Skill Cards
Now that you have collected thousands of gold coins in the game, it is time for you to spend them by purchasing skill cards. These skill cards are offered to you at the start of each level. You can only purchase one skill card at a time, and this includes the sub-skill card.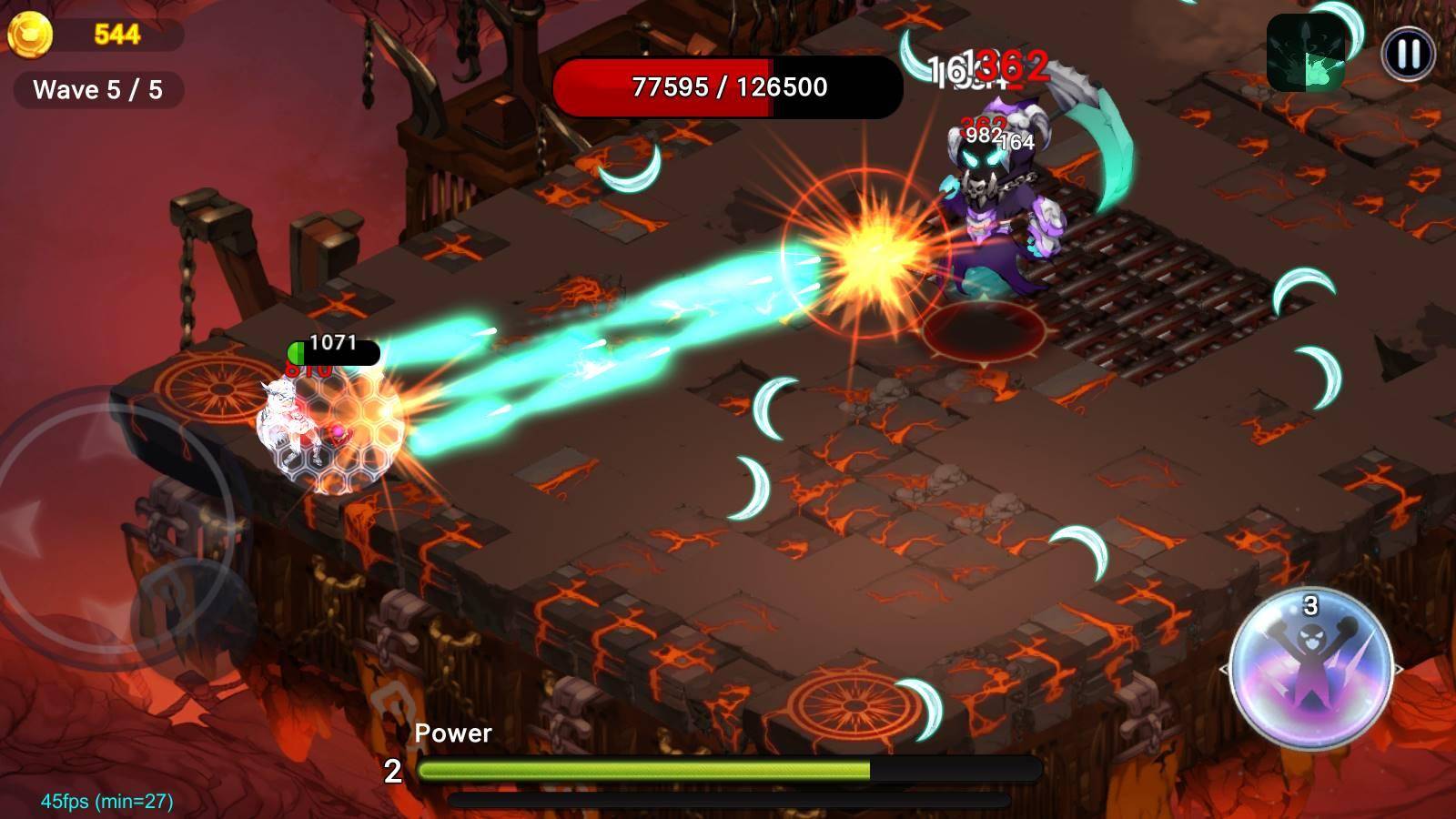 Choose which skill card you want to purchase for the game, and then spend some of your gold on some cosmetic items for your angel, like dragon wings and other gear.
The shop also features items that can only be purchased using jewels, and most of the time, they are pretty useful in the game.
However, jewels are harder to find in the game and costs real money, so be careful when spending your jewels.
Upgrade Your Gear
The shop offers a lot of other gears that add bonus stats to your character. You can purchase them through the shop using gold coins, and they can also be upgraded through the Character Management tab.
Upgrading gears will cost coins and other ingredients depending on the type of gear that you want to upgrade. The more you increase your gear level, the more powerful it becomes; however, the fee to upgrade the item also increases exponentially.
Spend your gold coins wisely when upgrading your gear, and be sure that you upgrade all of them and avoid upgrading a single gear in your inventory.
Conclusion
These are just some of the basic tips to help you get through the toughest levels in the game. With the skills and techniques that you have learned, you should be on your way to becoming a master in the game.
Remember to use your skills, upgrade your gear, collect those gold coins, and have fun playing. Angel Saga is now available at the Google Play Store for all mobile Android devices.