Receiving recognition here and there from different game critics and gaming publications, Grand Theft Auto V or GTA 5 has proven to be one of the most top-rated and critically-acclaimed action-adventure games. Not only the critics loved the game, but so do the players.
Since its release in 2013, GTA 5 became a global phenomenon, recording over 2.25 million copies sold in just five days. Even though it is widely popular, there are still some interesting facts that many players do not know about GTA 5. Check these facts below.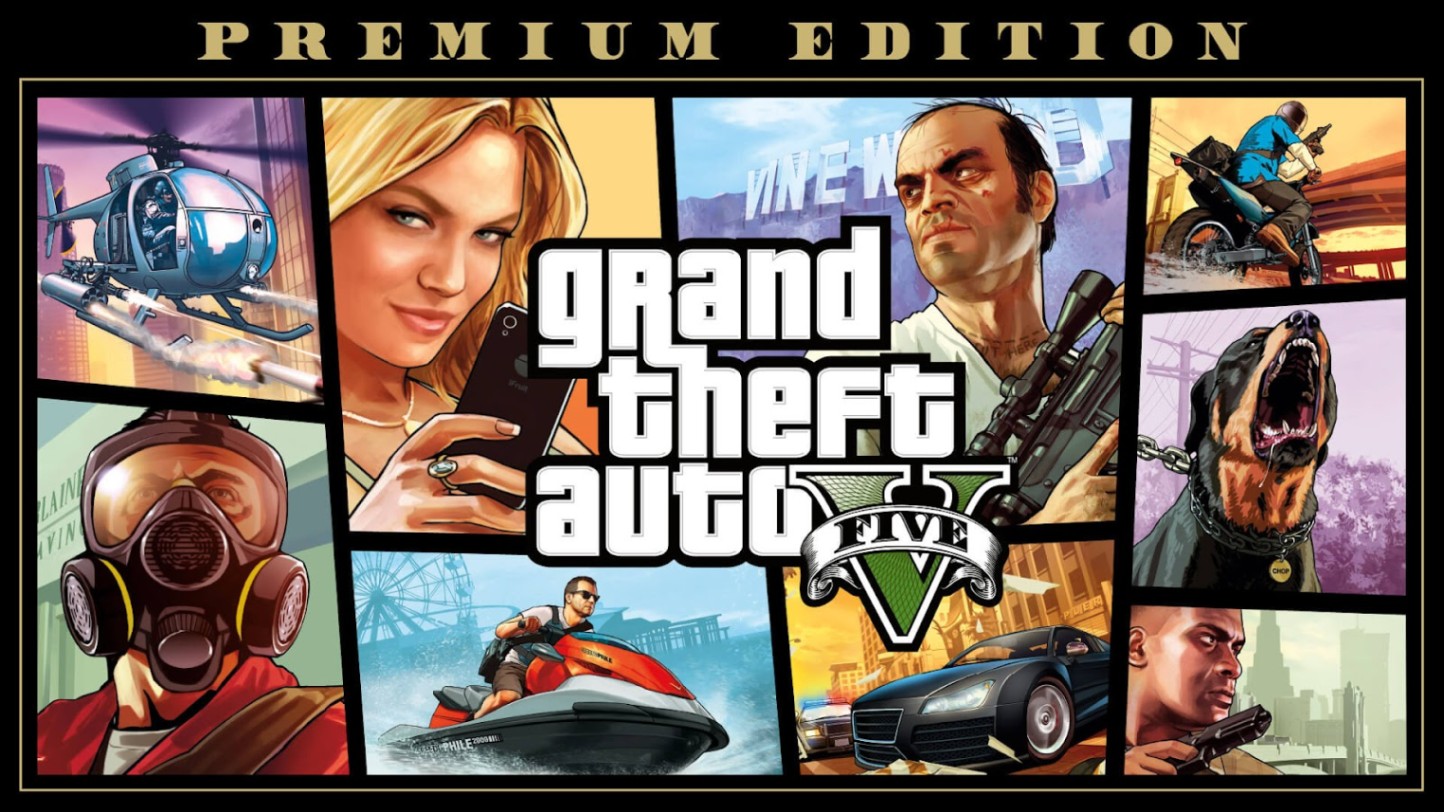 Record-Breaking Sales and Revenue
Since its release in September 2013, it broke records as one of the fastest-selling games in the UK, the US, and worldwide. Six years after its launch, Grand Theft Auto V continuously placed as one of the Top 20 games out there.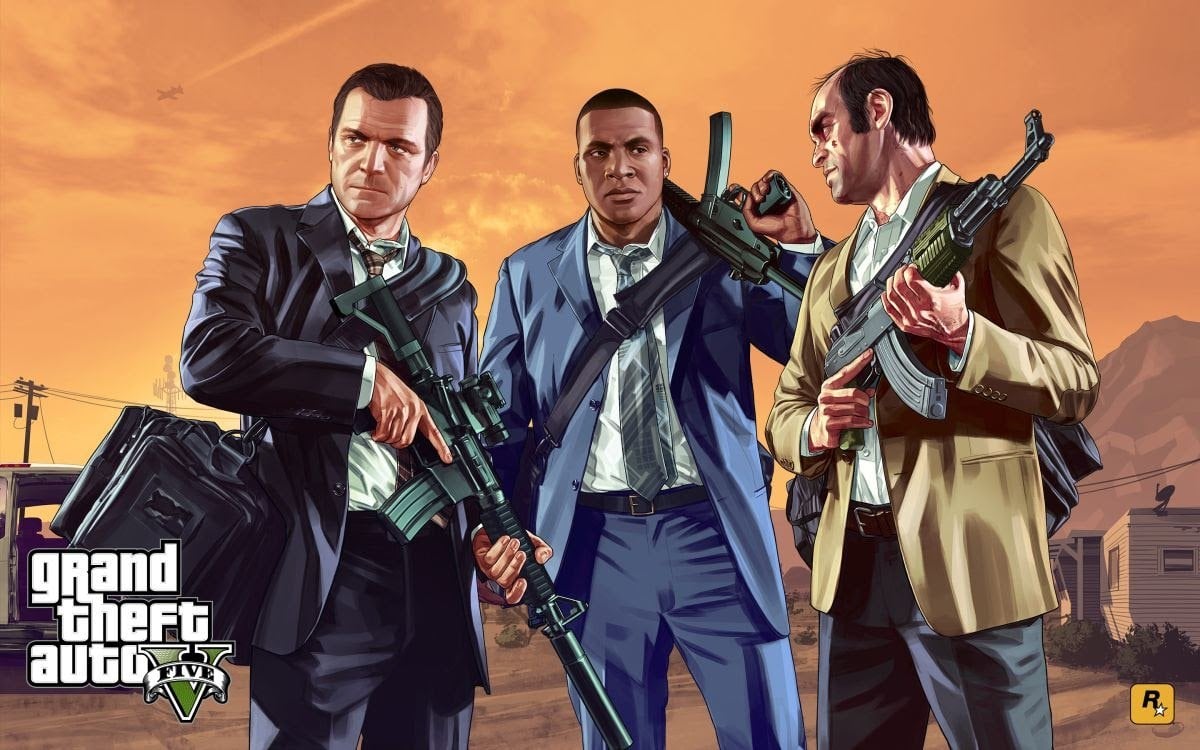 With its immense popularity, GTA 5 became the most successful entertainment product of all time by 2018. Rockstar Games recorded over 150 million copies sold as of the present time. Thus, the company gained over $6 billion as total revenue from the game.
It is not surprising how it fares from its release. The first day GTA 5 was set available to the market, it gained $800 million immediately. The popularity grew with the great reviews of the players, critics, and publications. The "Game of the Year" awards helped this cause as well.
GTA 5 Enters the Guinness Book of World Records
Continuing the reports on massive popularity and record-breaking sales of Grand Theft Auto V, the game also entered the Guinness Book of World Records. At present, it has seven records and titles to its name. Yes, seven amazing records that GTA 5 has held for years now.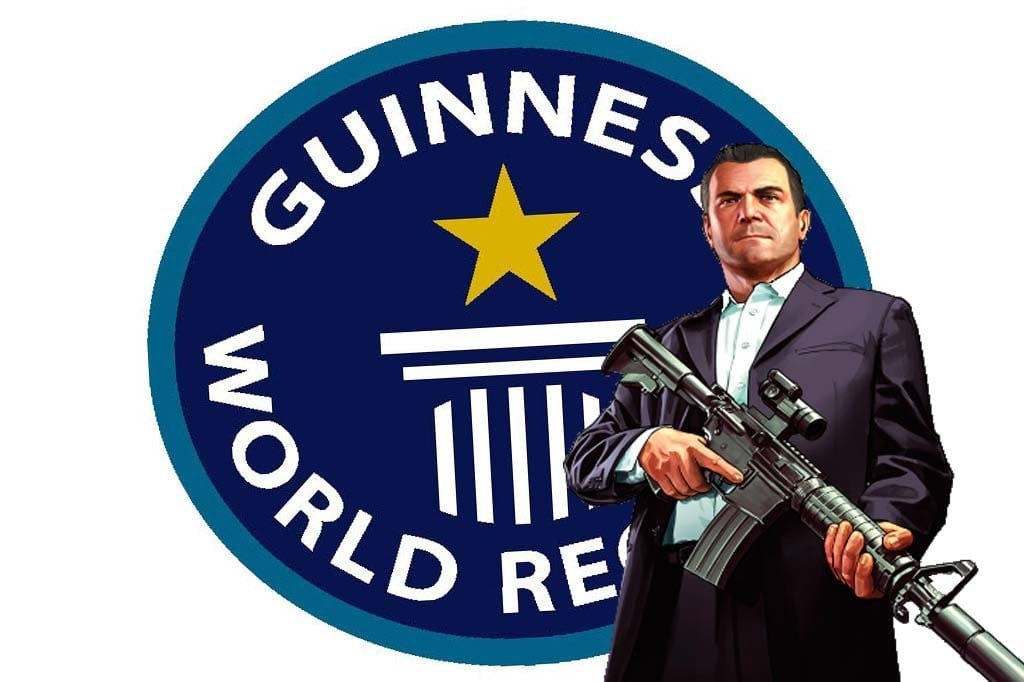 These records can greatly be attributed to the immense success of its first-day launch. Here are the records the game has: 24-hour Action-Adventure Best Selling Game, Best Selling Game in 24 hours, Highest Revenue Game in 24 Hours, Online Production with the Highest Revenue within 24 hours, and Best Selling Action-Adventure Game.
The two other records are the Fastest Game and Online Production Reaching $1 Billion Revenue, respectively. GTA 5 entered the billion mark in terms of sales in just three days after its release.
Characters Can Carry A Lot
One of the charms of GTA 5 is that characters can carry as many weapons as they want, which they can swap and reach anytime. Characters just have to reach for their bag or pockets, and then it is all good. Players can enjoy whatever weapon they can have, depending on their preference or situation.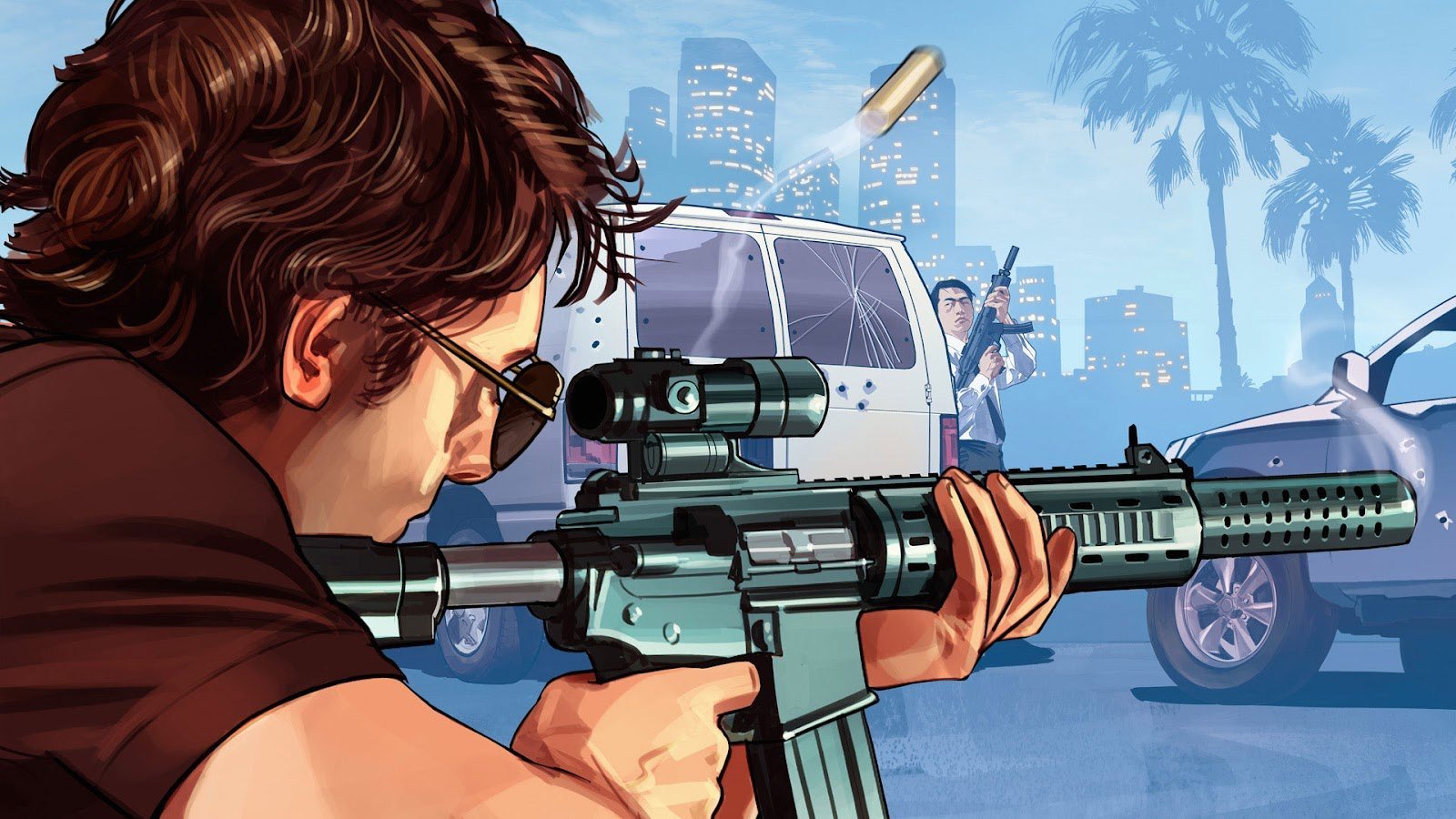 Most players do not mind this fact as long as they have the needed weapon for the game. However, some players and fans tried to estimate the weight of the weapons that the characters can carry, like baseball bats, pistols, assault rifles, grenades, shotguns, rocket launchers, SMG, and many more.
A character can carry weapons around 3.75 tons, which is twice the weight of a regular car in a rough estimate. It is apparent in different modes wherein characters can show their strength by carrying and throwing cars around. Players enjoy the fact that their GTA 5 characters are as strong as the Incredible Hulk.
Musical Scoring for Each Protagonist
One thing that made GTA 5 stand out from the rest is that it gave a comprehensive and complex storyline to each protagonist. The team went all out by ensuring that each character's life was given a highlight with impressive musical scoring as background.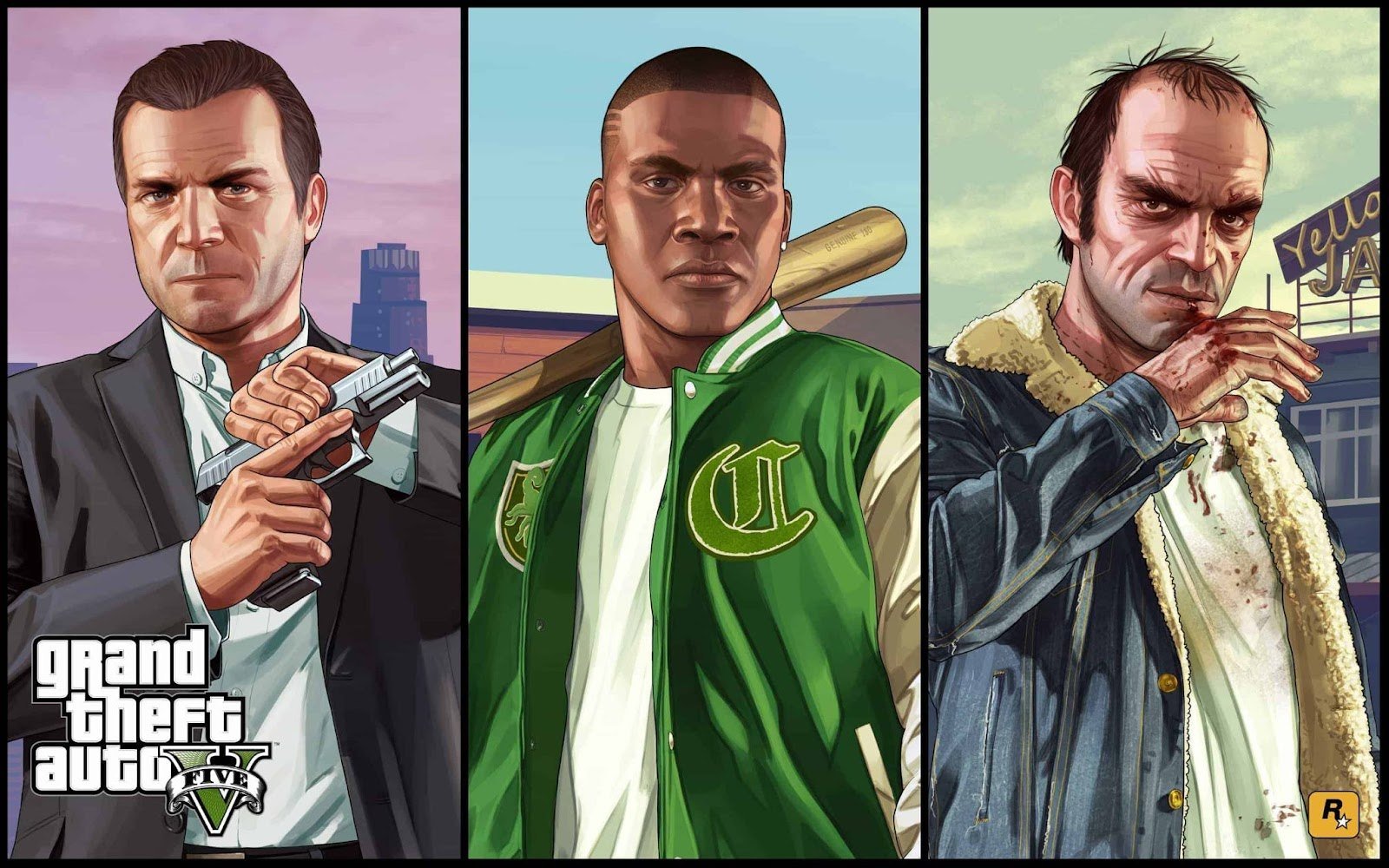 The team commissioned great musicians to produce music set to improve the quality of the story-telling and the game overall. The Tangerine Dream scored Micheal, Oh No and The Alchemist for Franklin, and Woody Jackson for Trevor.
The musicians made over 20 hours of music that was used for scoring. They said that they based the production on the storyline and some in-game missions.
Fonteno's Real Life Is Like GTA
One of the voice actors of GTA 5, Shawn Darnell Fonteno, gave life to Franklin. Interestingly, Fonteno shared that his real-life seems to be the same as the narrative in Grand Theft Auto. He lived in different places that have similarities based on GTA's Los Santos.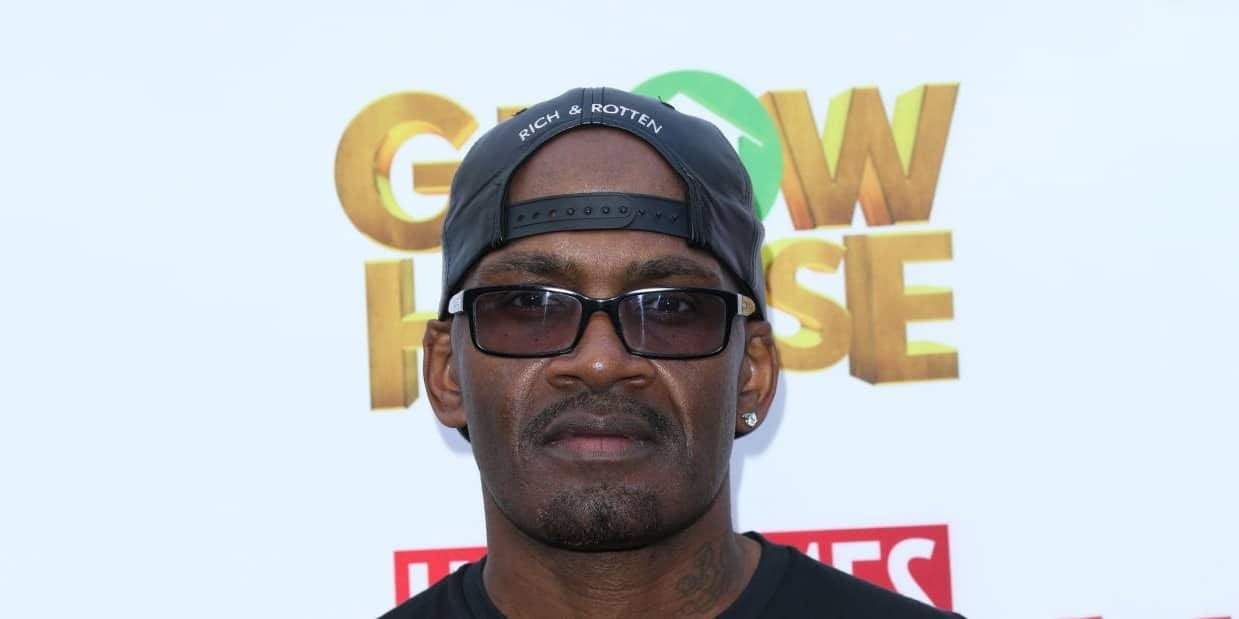 He shared how he grew up in a house where the neighborhood is a "mess in a short documentary." He meant that he usually witnessed shootouts in their community and even people selling illegal substances. Fans jokingly claimed that Fonteno's life is the real basis of his character in GTA.
Fonteno is actually credited as Solo, his rap name, in Grand Theft Auto San Andreas. He played the character of a family member of Grove Street. Another interesting fact, Fonteno is a cousin of the voice of CJ, Young Maylay, in GTA San Andreas.
Players Do Not Become Aggressive
The popular belief says that players who spend hours playing GTA 5 can significantly alter their behavior. Given that the game involves violence and aggression, people believed that the players' exposure in the game makes them more prone to aggression.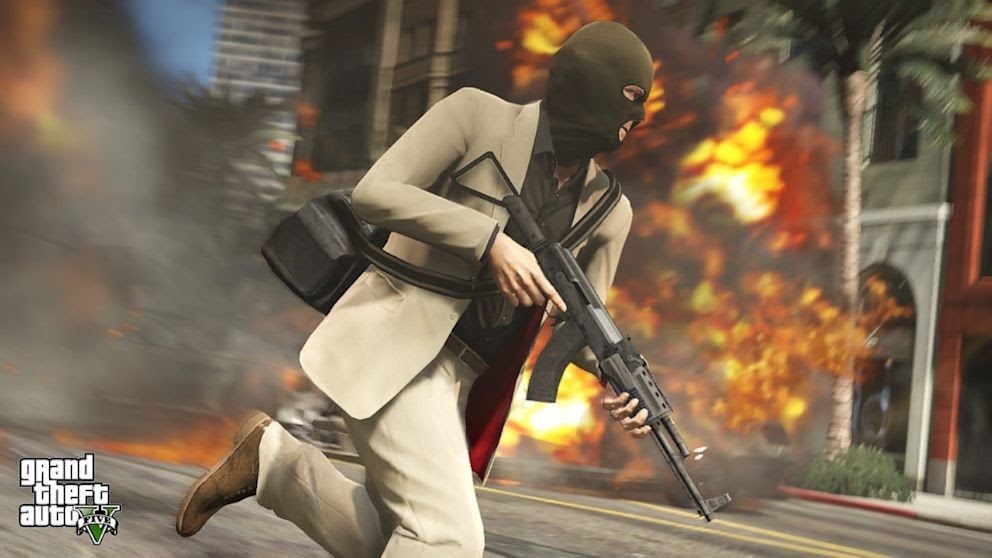 Max Planck Institute tested this notion for Human Development and University Medical Center Hamburg-Eppendorf in Germany. They followed and observed players who constantly play GTA 5 in their everyday lives. It was found out that playing GTA 5 has no significant effect on the behavior of the players.
In their study, it was proven that there is no significant change in the players' behavior. They do not acquire aggression and manifest violence in real life. Furthermore, they reported that the effects of playing the game only lasts until a few minutes after playing as it is caused by adrenaline.
Different Sleeping Hours of the Characters
Choosing the characters can greatly affect the different aspects of the game, especially in completing missions and finishing some businesses. It is a given that characters sleep in the game. But some players noticed that the characters have different sleeping hours.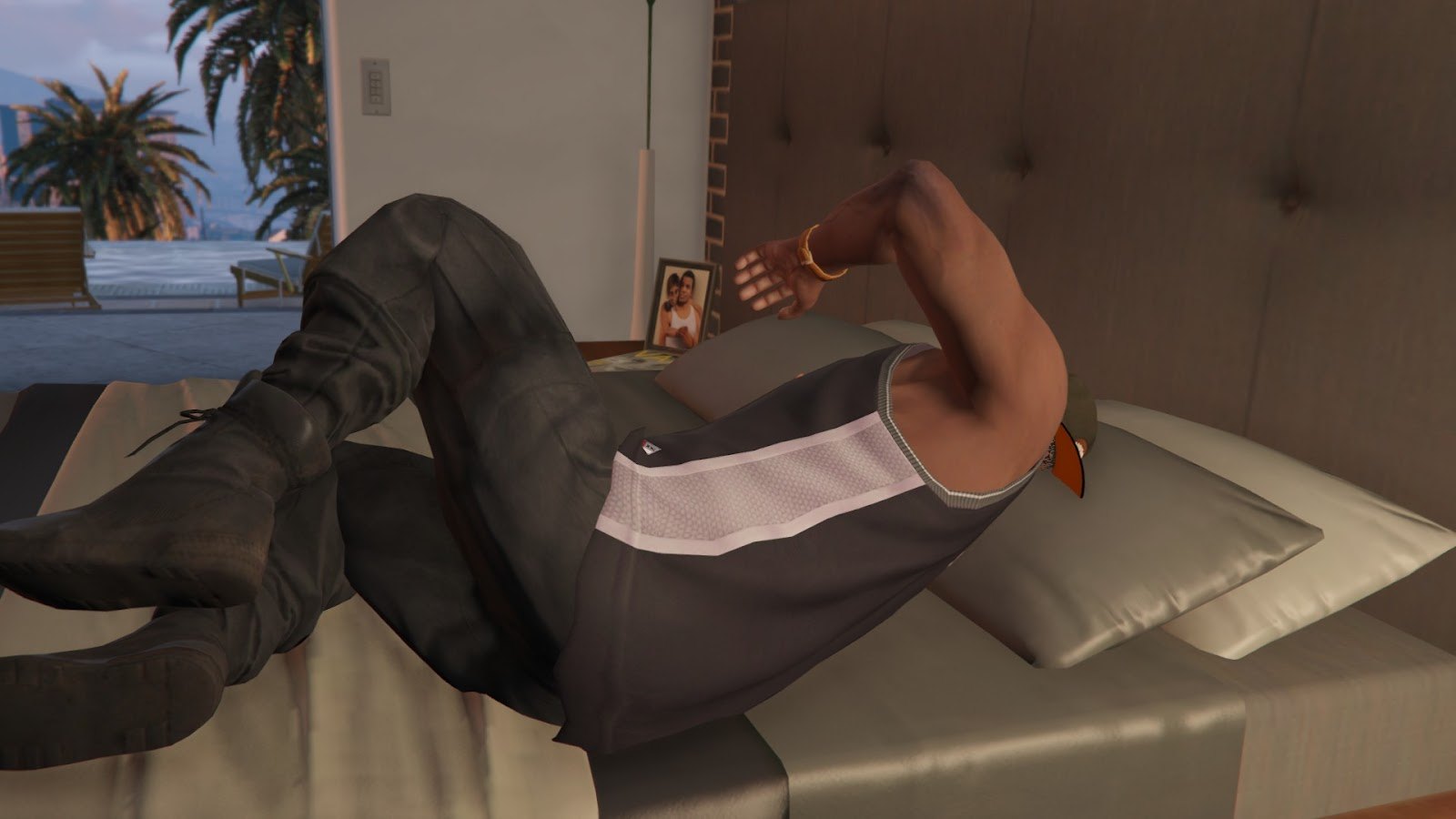 This difference in sleeping hours is interesting as it is heavily based on the character's personality and lifestyle. For those who do not know yet, Michael only sleeps for six hours. Meanwhile, Franklin has the most healthy sleeping habit as he usually has a complete eight hours of sleep.
Lastly, if players want to have a longer downtime, they can choose Trevor, who sleeps 12 hours straight. Selecting the characters is essential because it can help the player gain passive income to help them accomplish their tasks and missions.
Voice Actors Are not Just Voice Actors
Most of the time, players do not go beyond knowing how the characters and animation were done in the games. Players just enjoy the product or the game itself. Thus, it is a relatively unpopular fact about GTA 5 that the voice actors in the game provide their voices and actions.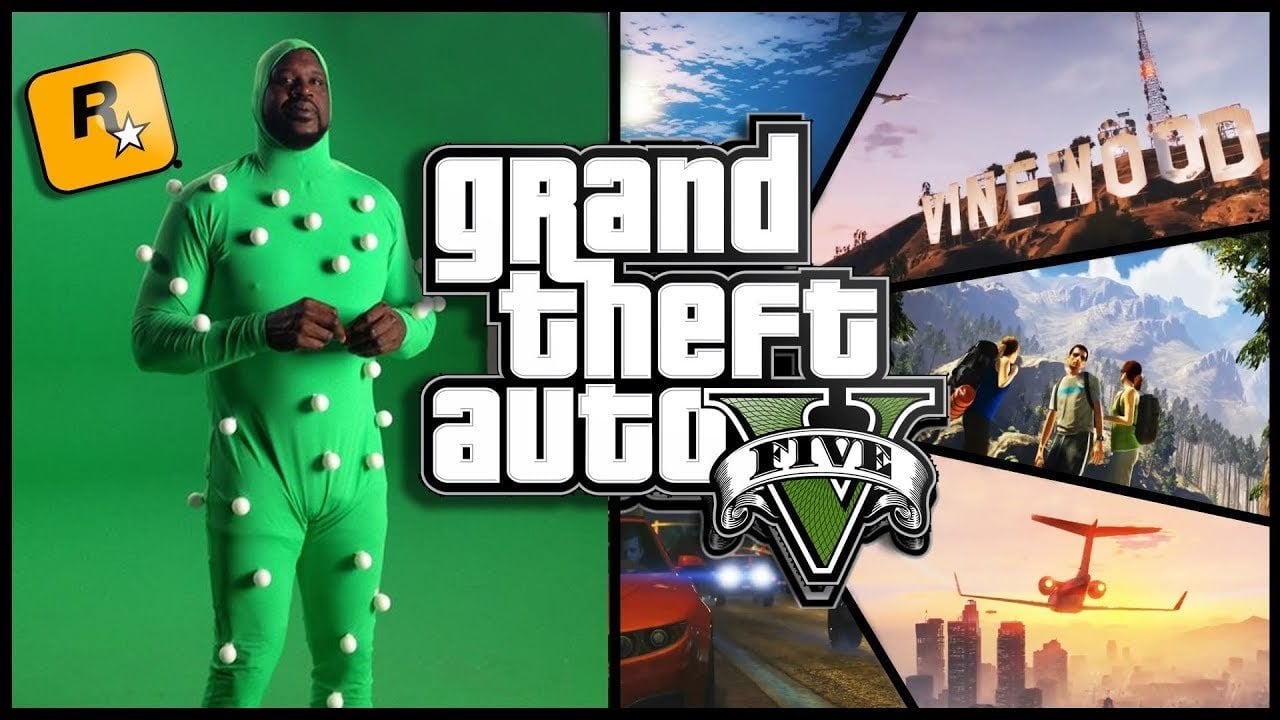 In GTA 5, the voice actors also did the motion capture work. So, the voice actors are deeply engrossed in the characters they are giving life to. One interesting fact, Steven Ogg portrayed Trevor, and his one mistake in motion was captured and became part of the plot.
This mistake was in the Fresh Meat mission, which players probably have noticed the unlikely but realistic event. At the beginning of the mission, Trevor was supposed to jump on a small fence, but he fell face-first on the floor. According to Steven Ogg, it was an accident that he fell, but it was recorded and used in the actual game.
Steven Ogg Gets into Character
As mentioned, voice actors are also the basis for motion capture work. Thus, they try their best to get into their character to portray their motion, reactions, actions, and dialogue. Fans appreciated these voice actors for their hard work and for giving them realistic characters.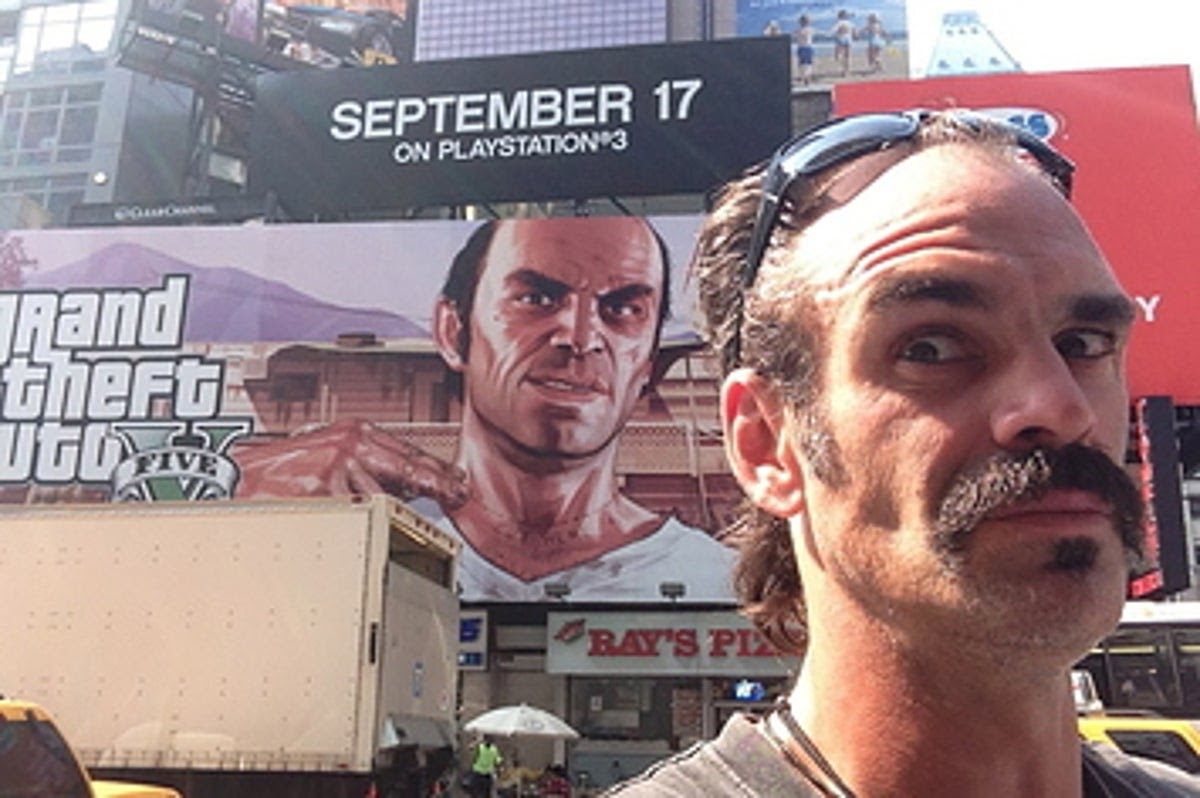 But, it was later on revealed that Steven Ogg goes a bit extra to portray Trevor. In the game, Trevor is often depicted wearing only his underwear. So, Steven Ogg did the same as he finds it necessary to give justice to the character and thought it would quickly help him get Trevor's natural reactions and emotions.
Since then, fans claim that they cannot get the image of Steven Ogg in his underwear in their heads. Trevor was mainly based on how Steven Ogg looks, and fans say that it is as if they saw Steven Ogg in his underwear in the game. They even mentioned that they could picture Trevor in his underwear in other acting gigs of Steven Ogg.
Driverless Cars with GTA 5's Help
Yes, it may sound unrealistic at first, but it is true. Some companies who wish to develop driverless cars using Artificial Intelligence technology gained some help from the GTA 5 game. How?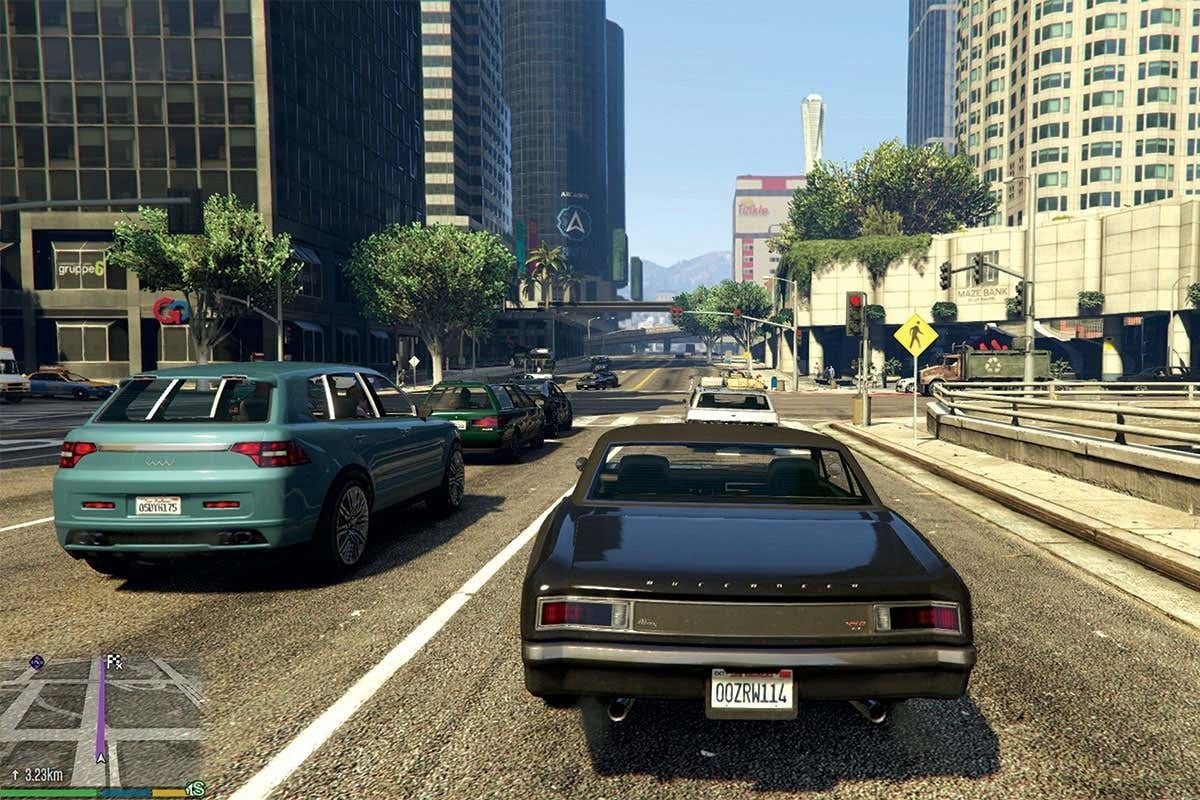 Since the actual reports and data on traffic may be hard to find, especially for those companies who are testing out their products, they use the hyper-realistic environment in the game. Of course, excluding the absurd possibilities and behavior of characters in traffic.
Though many may disagree that GTA 5 can help these companies, reports show it already has.
Conclusion
Even though Grand Theft Auto V has been one of the most popular games, there are still some interesting facts that its players do not know about it. Interestingly, fans and players learn more about the game beyond what they can enjoy and play on their screens.