Board games have become stale nowadays. However, there is one mobile game that is bound to break the mold when it comes to playing board games. Board Kings offers a fresh take on classic board games.
Board Kings is the ultimate online multiplayer mobile board game where you play with other players, build your board, invade enemy boards, destroy them, and steal their coins. Collect different goods and rewards along the way and become stronger than your competition.
To learn more about Board Kings, check out the guide below on how to play the game, how to get coins, how to download, and more.
Wait for the Game to Replenish Your Rolls
Learn How to Earn Coins in Board Kings
Use Your Coins to Its Maximum Potential
Skip the Vending Machine
Downloading Board Kings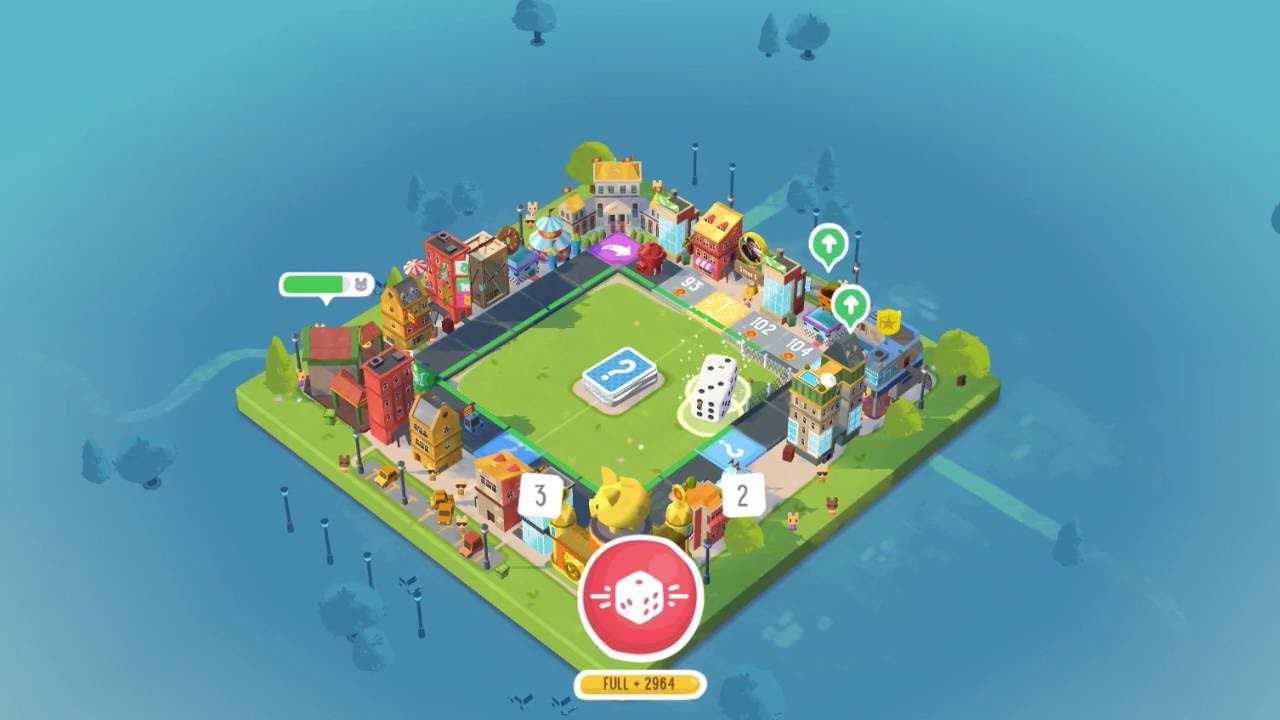 Wait for the Game to Replenish Your Rolls
To play Board Kings, you will need rolls to move through a series of blocks or tiles within the board. The more you play the game, the more you expand the board. Rolls are very important as they are your lifeline, and oftentimes your moves will be very critical to your game.
Playing Board Kings is heavily reliant on using rolls. You can only make your move when you have rolls available. If you don't have one, you'll have to wait for the game to replenish your rolls before you can play again. Board Kings provides one roll every hour.
There is another way to get rolls for you to continuously play Board Kings, and it will involve paying real money for gems. You can then use the gems to purchase a certain amount of rolls.
For those who don't want to pay for gems, it is much better to wait until the game provides enough rolls for you to play. Try to wait until the game refills you with the maximum rolls so you can play the game without any interruptions.
Use the Police Car to Your Advantage
Each block you land on will have some form of effect in your game. Whether it will provide you with coins or gems, each tile is important.
There are several tiles in the game that you should be careful with. For example, a player can send a police car to you to take you out of the game when they land at the police station. You'll be arrested, and you'll pay a hefty fine.
You can either use your coins to bail yourself out, or if you are short on coins, you can use your rolls. However, this is not a good idea since you'll need rolls to continue earning coins. Take advantage of this mechanic by sending the police car to your enemies as well.
Learn How to Earn Coins in Board Kings
Earning coins in Board Kings is essential for any player who wants to win the game. Coins are used in almost everything in the game. Every move you make will either help you earn more coins, or you'll have to spend them to get out of the situation.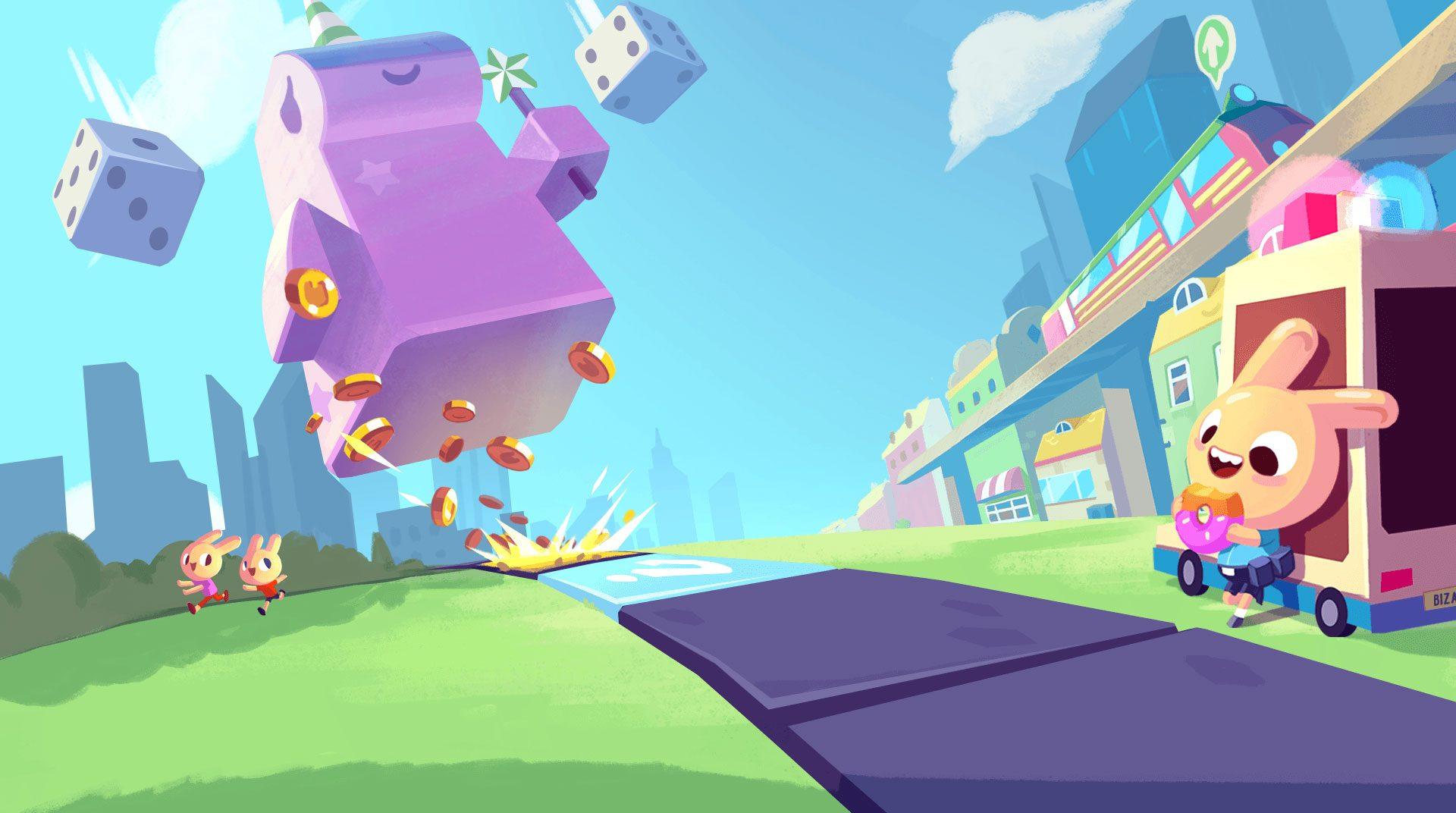 The best way to earn coins in Board Kings is to simply play the game. Every time you land on a tile, you'll receive a certain amount of coins depending on the type of tile you land.
Some tiles, as mentioned above, can be detrimental to your game, but most of them provide a decent amount of coins.
Make sure that land on a tile that offers the highest amount of coins.
Invade as Much as You Can
Players can also invade other players' boards and steal their coins. This goes both ways, so it is highly recommended that you try to invade as much as you can. You can always invade a random player's board when you are short on coins.
Land on the train space tile, and you can choose to go to a random player or a specific player. This is a great way to get revenge on people who have stolen your stash of coins. To do this, tap the More button, then pick "Revenge".
It will then show a list of players who have recently invaded your board and tap on the player's name to invade their board. Do as much damage as you can and steal their coins. Once you have their coins, spend them immediately so that they won't have the chance to get them back.
Use Your Coins to Their Maximum Potential
Now that you've learned how to earn coins in the game, there are some things that you need to focus on first once you have enough coins in your bank. The very first thing that you need to do is to focus on upgrading your cheaper tiles first.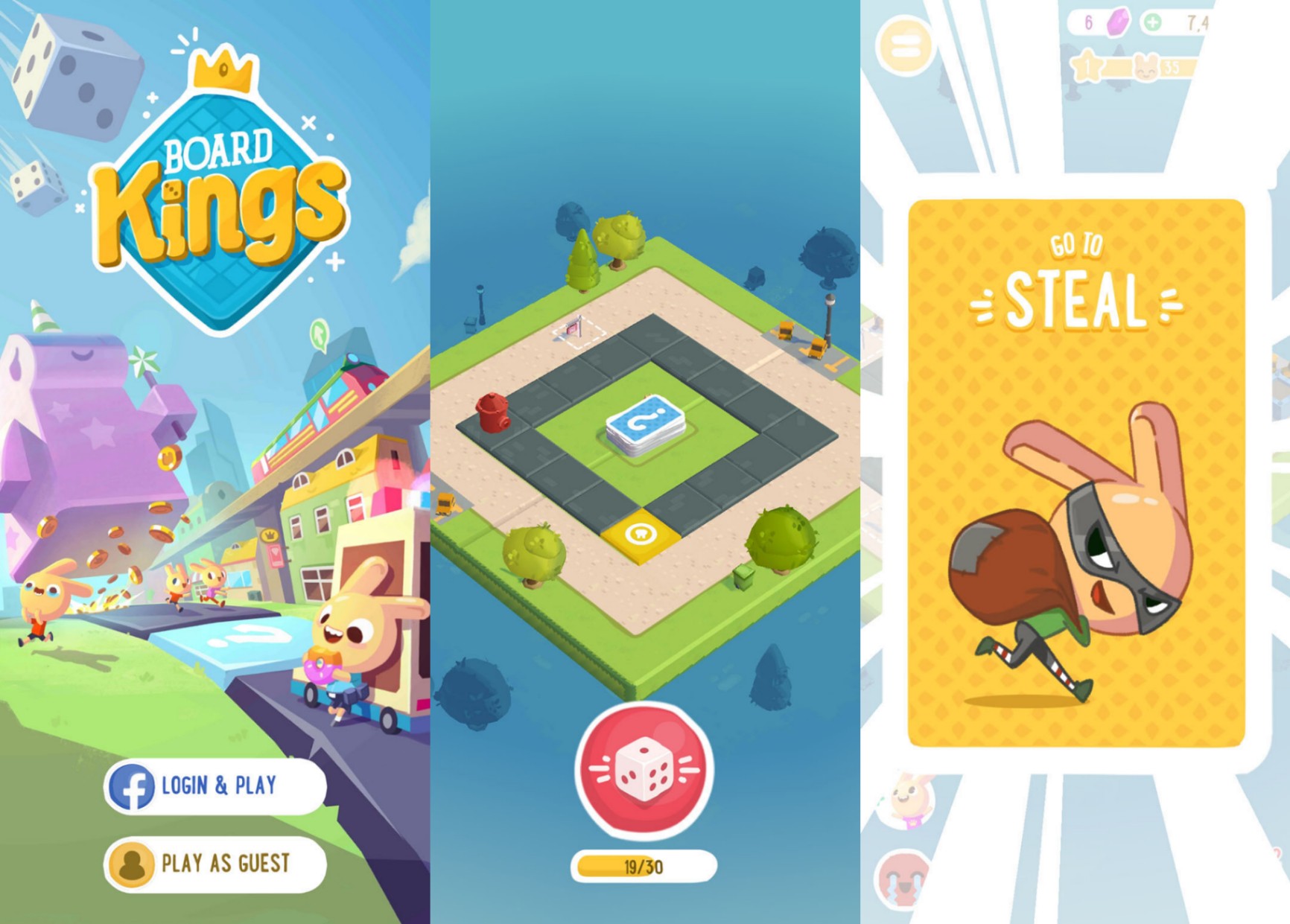 Most of them are very cheap to upgrade at first, but they will soon consume more of your coins.
Don't worry too much about not being able to afford them later on. You'll have more options to earn more coins later. For now, focus on upgrading the cheaper tiles and then start upgrading the rest of your buildings.
Upgrading tiles will also help you earn more coins. Remember that at a certain level, these buildings will then require you to use gems to upgrade.
More Bunnies Mean More Coins
Once you have upgraded a few of your buildings, you'll soon notice that there will be bunnies running around the premises. Bunnies are a great way to help you earn a steady income in the game.
Much like stepping on tiles, stepping on buildings with bunnies will give you a lot of coins. This is why upgrading and finishing quests should be your priority once you have enough coins in your pocket.
If you can, try to invade a player's board that you know has a lot of bunnies. Additionally, always choose the building that has the most bunnies in the area.
Skip the Vending Machine
There are different structures that you can build in Board Kings. Many of these buildings have different purposes for your game. While most of these buildings provide coins and other gifts, there are some that you should skip.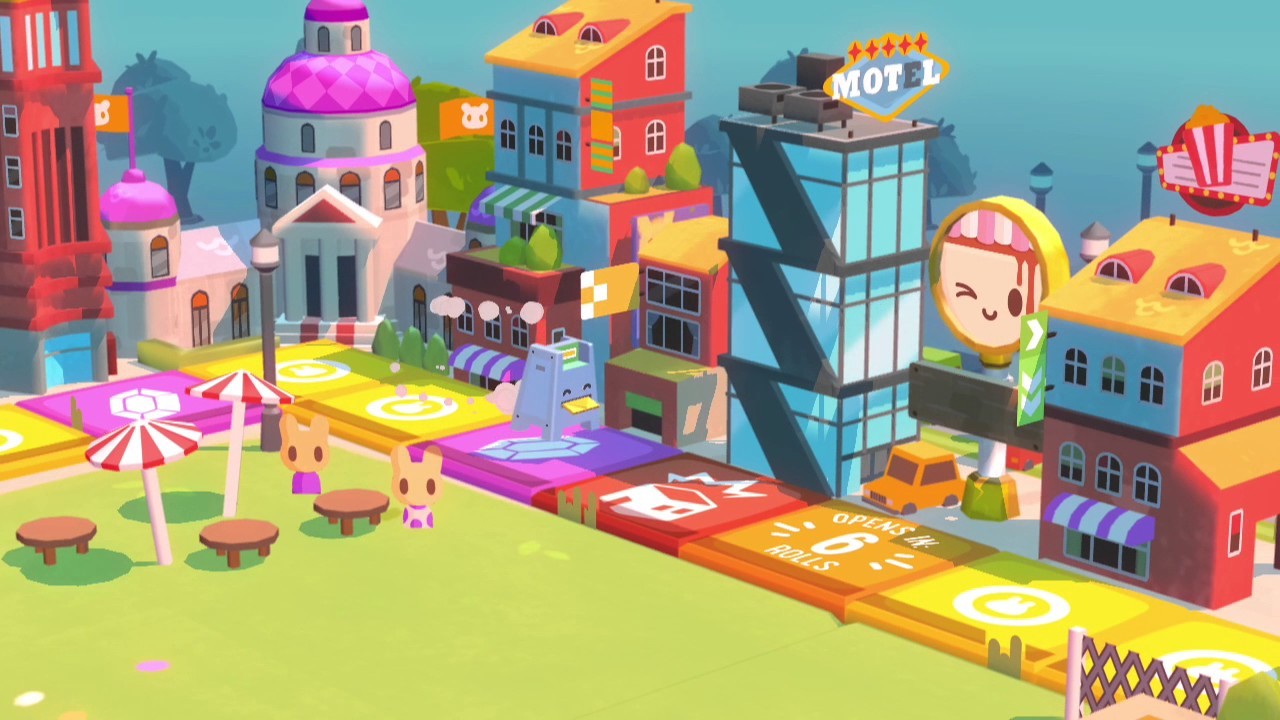 One of which is the vending machine. Many new players often take the bait when they are presented with the option to receive gifts. However, you should also notice that the vending machine only releases gifts and other rewards when you pay with gems.
The rewards you get from the vending machine are similar to the ones that the game gives out for free, so don't use your gems on the vending machine. Use your gems on other exclusive items in the game instead.
Watch Some Ads to Get Extra Rolls and More
Like other mobile games that are free to play, Board Kings uses in-app ads to help them support the game. Ads are quite notorious for being very disruptive with the gameplay, and the same thing happens in Board Kings.
While ads can interrupt the way you play the game, do take note that ads also provide a huge advantage for those who let the ad play out. Try to watch an entire 30-second video and by the end of that video, you'll be prompted in the game and receive exclusive rewards.
Most of these rewards include coins, free rolls, and sometimes even gems if you are lucky enough.
Downloading Board Kings
Now that you've learned a few tips and tricks in the game, it's time to learn how to download the game and start playing.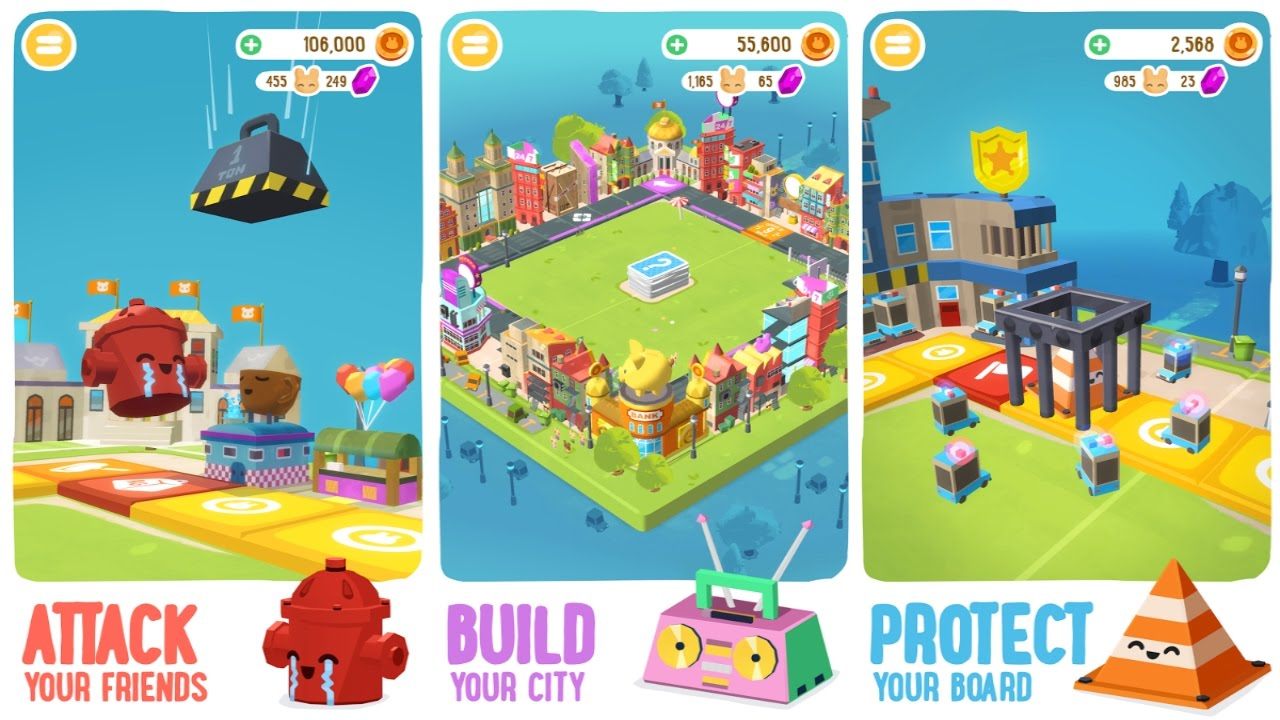 Board Kings is available on all mobile devices, including Android and iOS. It is available for download on the Google Play Store and the App Store.
Search for the title of the game and tap "Install" to begin the download. Wait until the game is fully installed and tap "Open" to launch.
Link Facebook to Get Even More Rolls
Once you've launched the game, you'll need to register an account. But before you do that, here is one more tip before you start playing the game. At the login page, try to link your Facebook account instead of your email address.
Linking your Facebook account will help you earn 30 free rolls and a few gems. It's an excellent way to start the game knowing you have more rolls to play with and a few more gems to help you get ahead of your competition.
Remember that you can only link your Facebook account once, so you'll only receive this reward once.
Conclusion
Board Kings might start slow, but once you have enough coins to upgrade your buildings, the game becomes increasingly fun and challenging to play. Make sure to follow the tips given above to get huge rewards, destroy your enemy's buildings, invade their boards, and steal their coins along the way.