Crop Blast is a casual mobile puzzle game where players match different crops or vegetables together by tapping them, causing them to disappear from the board. The best part is you could earn real cash while playing.
It's very simple yet very challenging as well. There's a learning curve to playing this game, and you'll need all the help you can get.
In this guide, you'll learn more about Crop Blast and how to get coins and rewards. Check it out below.
Complete Each Level to Get Stars and Coins
Get Bonuses by Clearing the Entire Board
Use Props When You're in Trouble
Check Out the Gifting Center for Some Surprises
Tap the Floating Bubble to Win a Surprise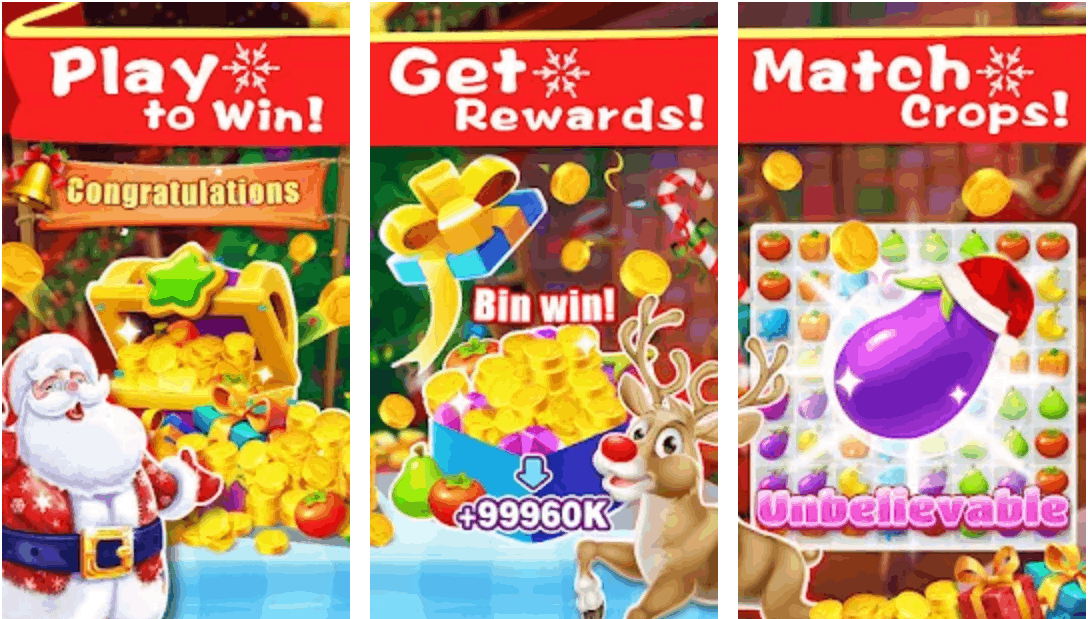 Complete Each Level to Get Stars and Coins
Crop Blase is an easy and casual puzzle mobile game. All you need to do to complete a certain level is to match the vegetables on the puzzle board until there are none left.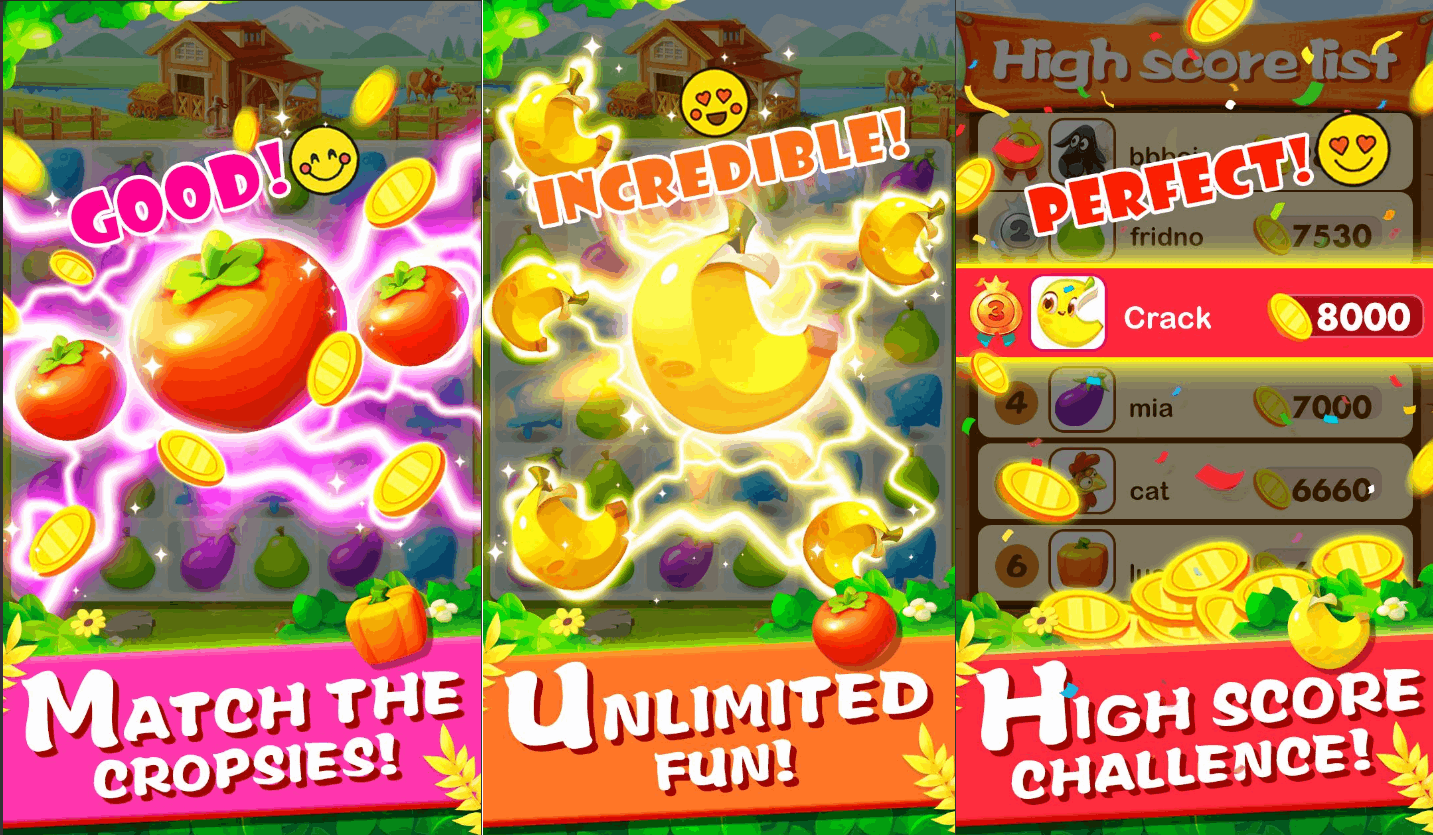 While it sounds simple, things can become very challenging when you hit the later stages of the game. Take this opportunity to learn the basic mechanics of the game.
When you clear a group of vegetables from the board, it adds points to the meter at the top of the screen. Soon, you'll be able to fill up the gauge and get all three stars.
Getting all three stars will unlock prizes like coins, including a special type of coin that is used to build your farm.
Collect Stars to Unlock the Gift Box
Now that you've learned how to collect stars in the game, it is time to put them to good use. Every level will contain at least three stars or more if you are savvy enough to clear the level. Sometimes, there are levels that offer even more stars.
The more stars you collect, the closer you get to unlocking the Gift Box. The Gift Box can be found at the top portion of the screen. The game will update you on how many stars you must collect before it will unlock.
Once you do, you're in for a major surprise. Cash, coins, puzzle pieces, and more rewards await you, so focus on earning those stars.
Get Bonuses by Clearing the Entire Board
Apart from unlocking certain prizes by finishing the level, clearing the entire board from vegetables also unlocks certain rewards apart from coins.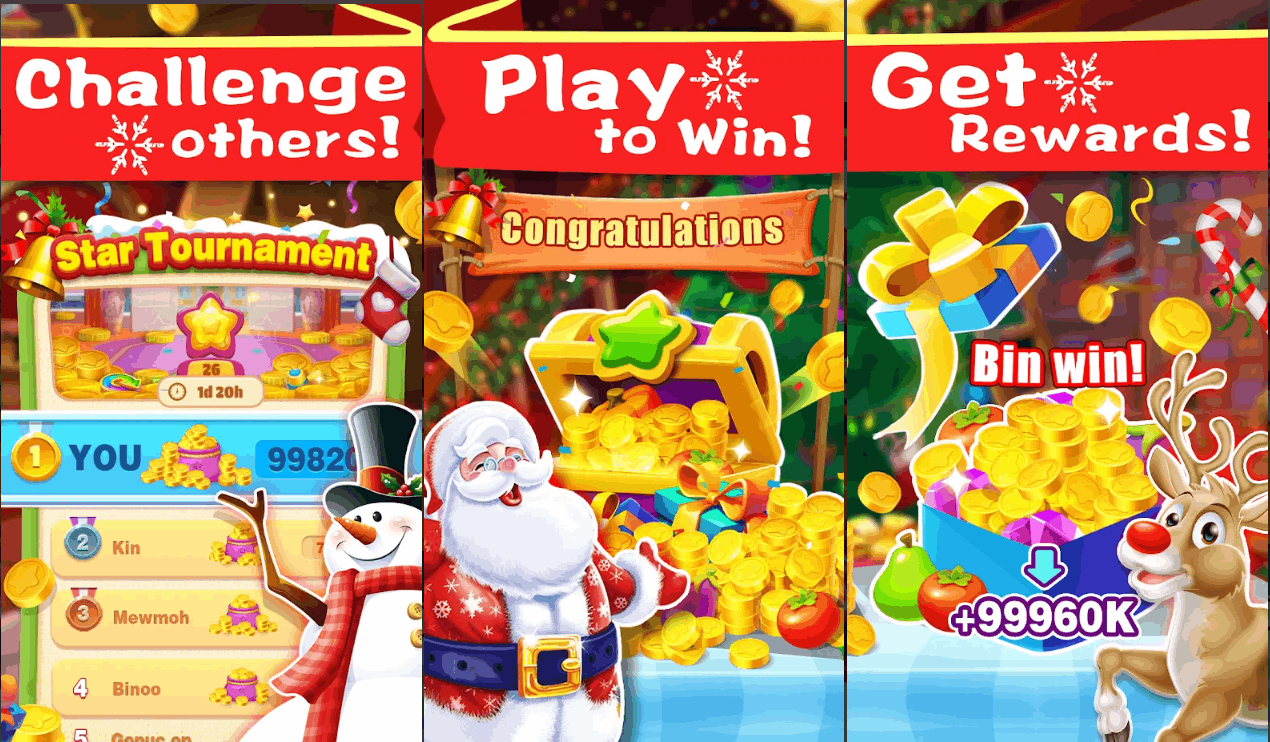 There are certain levels in the game that will reward you with a massive bonus once you clear the entire board. These bonuses may include more coins or cash.
Collect as many coins as you can to exchange them for cash. Once you reach a certain threshold, you can withdraw this cash from the app as real-world money into your PayPal account.
This is the reason why the game asks for your PayPal information at the start. It is up to the player to check if it is legitimate or not but be careful when sharing personal details.
Shake Things Up
Clearing the board may be easy at first, but as soon as you progress through the game, things become very challenging. The best way to handle a difficult puzzle board is to examine it first and then make your first move at the bottom.
Clearing the vegetables at the bottom of the puzzle board shakes things up. This allows you to create a lot of opportunities to gather even more vegetables later on.
Take on the largest group of vegetables first, which are usually found at the bottom of the puzzle board. This should help you grab more vegetables, even if they're only a few pieces, as long as you clear them up.
Use Props When You're in Trouble
Even though shaking the entire puzzle board is a good strategy, there are still certain instances when you won't be able to clear all of the vegetables on the board as fast as you can.
This is why the game also features props to help you in these difficult situations. Props are items that can be used in the game to help you clear the puzzle board much faster.
The Hammer clears a square area on the board while the Reset prop resets the position of the vegetable if you feel like you've made a mistake.
Lastly, the Color Bowl replaces a square with a certain color so you can clear it up along with the others. These props are very rare and you'll need to watch some ads if you want to get them as often as possible.
Sign In Every Day to Get Coins
Coins are highly-coveted in Crop Blast. Gold coins are exchanged for in-game cash which you can later on exchange for real cash through your PayPal account. This is why playing the game and earning coins is the main objective.
Earning coins takes some time since you'll have to commit to investing some time to play the game consistently. Apart from completing each level, you'll earn coins by signing in to the game every day. Every time you log in to the game, you can claim a reward.
Whether it is in-game cash or gold coins, it depends on the day. Just make sure that you log in consecutively for the next couple of days to receive a good amount of in-game cash and coins.
Check Out the Gift Center for Some Surprises
Another great feature is the Gift Center where there are a lot of rewards waiting for players. Get the chance to win big prizes by playing the mini-games found at the Gift Center.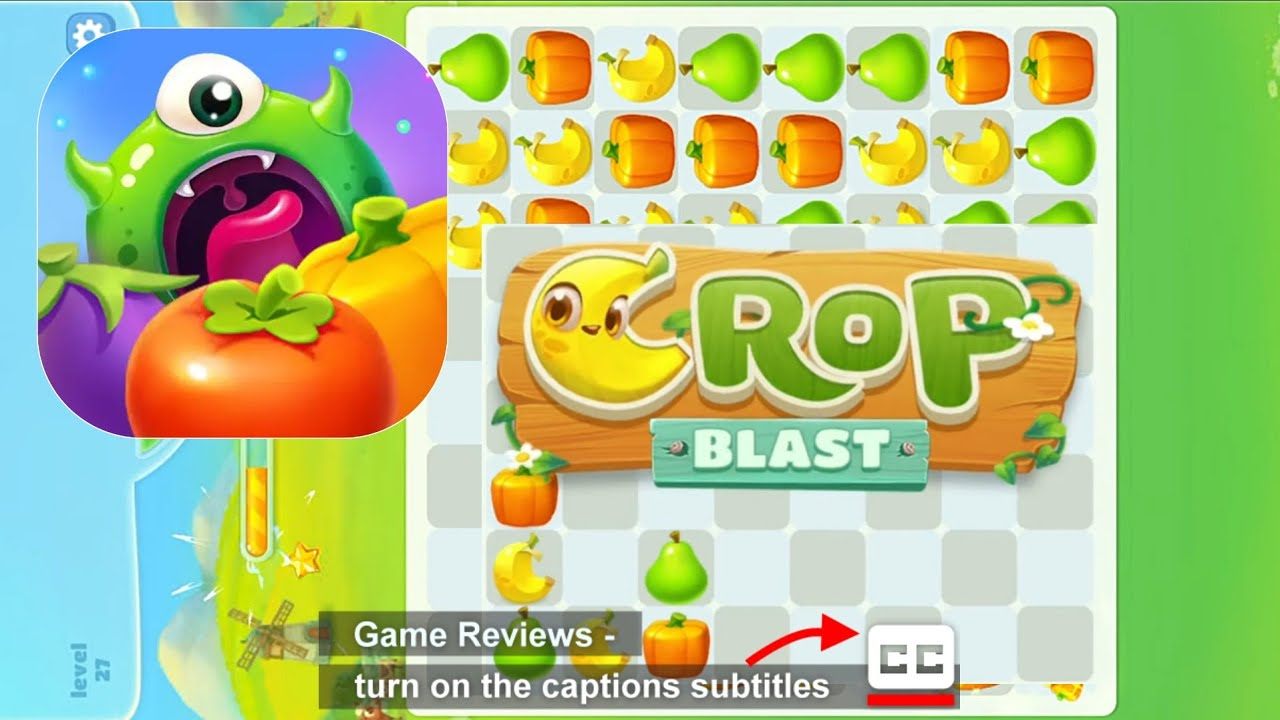 For one, there is an option called Bubble of Puzzles where you get to pick a certain bubble, watch an ad, and unlock the reward. It's that easy.
You'll also get the chance to win puzzle pieces by playing the Lucky Spin. Every time you spin, you'll have to watch an ad to receive a puzzle piece, coins, or cash.
Puzzle pieces are then exchanged for different items. What those items are will remain a secret so you'll have to download the game to check it out.
Watch Ads and Get More Rewards
You might have already noticed this while playing the game but Crop Blast has a ton of ads. A lot of people don't really like playing mobile games for this reason and it's understandable.
For those who don't like ads interrupting your gameplay, this might not be the game for you. These ads help maintain the game. The game thrives on ads so its developers have made it worthwhile for players to watch the 30-second ads by providing rewards.
You'll always have the option to skip the ads and forego the rewards but it's an easy way to reap lots of rewards by just watching the ad. It doesn't take a lot of your time and the offers and rewards are worth the time.
Tap the Floating Bubble to Win a Surprise
There is still one more way that players can earn rewards in Crop Blast. You'll notice while playing the game that there are bubbles floating on the screen.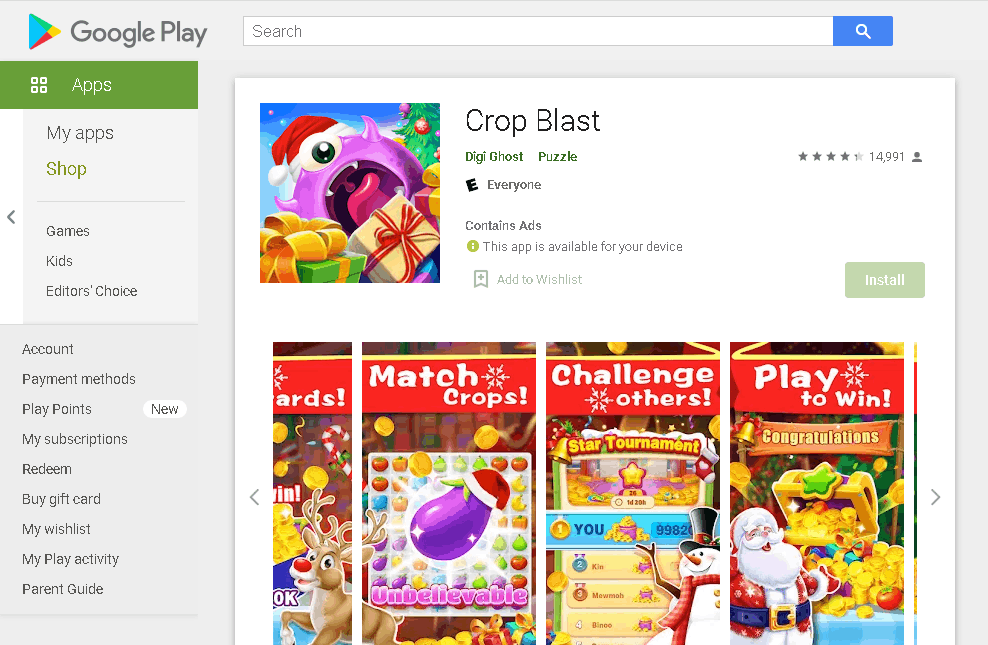 Each bubble contains a different item. Check them out and tap on the floating bubble if you'd like to get the item inside. Once you tap the bubble, you'll need to watch an ad in order to retrieve it afterward.
There are a lot of different rewards such as puzzle pieces, cash, and coins, but the caveat here is that they appear randomly. There's no telling when the bubble will appear, so keep an eye out for them.
Downloading Crop Blast
Now that you've finally learned a few tips and tricks about Crop Blast, it's time to take the leap and download the game. You can find it exclusively on the Google Play Store for Android devices.
Simply type the title of the game into the search bar on the app store and tap "Install" to start the download. Wait until the game is fully downloaded and tap "Open" to launch.
Remember, the game will ask for your PayPal account at the start, but you can always skip this part if you are reluctant to provide any personal information. Then all that's left to do is begin playing and having fun!
To Sum Up
Crop Blast is a free-to-play and free-to-download mobile game that will hook you from the moment you launch the game. It's easy and fun to play but can be quite challenging as well.
That's the reason why you'll need to apply the tips and tricks mentioned above through every level you play in the game to help you earn rewards that you can turn into real money.