Are you looking for a puzzle game that isn't so easy to solve? If so, you'll surely love SortPuz 3D: Water Sort Puzzle.
SortPuz 3D is a puzzle where players sort different colored water into separate test tubes. Doing so successfully will help you earn coins and proceed to the next level. But beware, the more you progress into the game, the more difficult it becomes.
Don't worry too much if you've encountered any difficulty playing the tougher levels. Check out the article below to learn more about the game, how to download SortPuz 3D, some tips and tricks, and more.
Playing Sortpuz 3D
Understanding the Basics of the Game
Visualize Everything before Making Your First Move
Take a Good Look at the Indicator before Making a Move
Earn Even More Coins by Watching Ads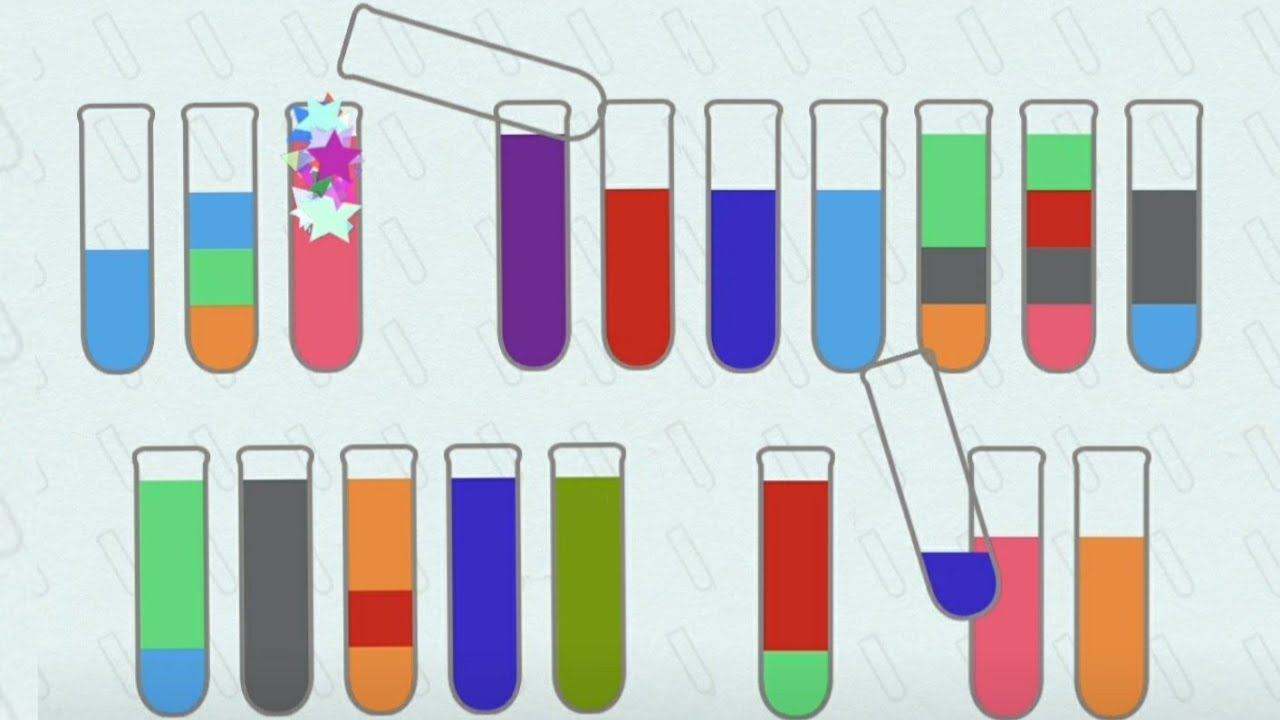 Playing Sortpuz 3D
SortPuz 3D: Water Sort Puzzle is a unique mobile puzzle game. It's very easy to understand yet also very challenging to play. In this game, players get to sort different colored liquids and segregate them to match their colors.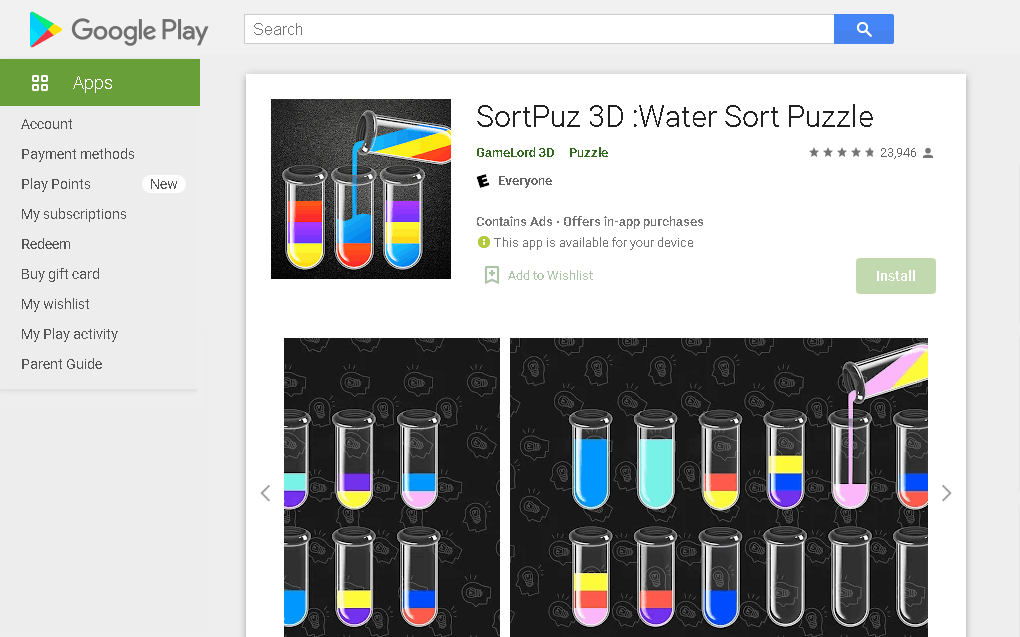 The game is casual but has an in-depth strategy. SortPuz 3D features multiple levels that gradually increase in difficulty.
Players are given different options to restart the level or add another test tube to help solve different puzzles. The game does not have any time limit, so you can always stop and play whenever you want.
You also don't need an internet connection to properly play the game as it allows offline play.
Downloading the SortPuz 3D Game
SortPuz 3D is available for all mobile devices and can be downloaded through the Google Play Store for Androids or the App Store for iOS. To download the mobile game, launch the platform and search for the title of the game.
Tap the Install or Get button once you've found the game, and it will automatically download. Wait until the game is fully installed and tap the Open button to launch it from the app store. You can also launch the app from your device's app tray.
You may also want to link a payment option if you want to support the game through in-game purchases at the in-app store.
Understanding the Basics of the Game
The main mechanic in playing SortPuz 3D is all about transferring different liquids from one test tube to another. The goal here is to make sure that all liquids are segregated and filtered into one test tube grouped by color.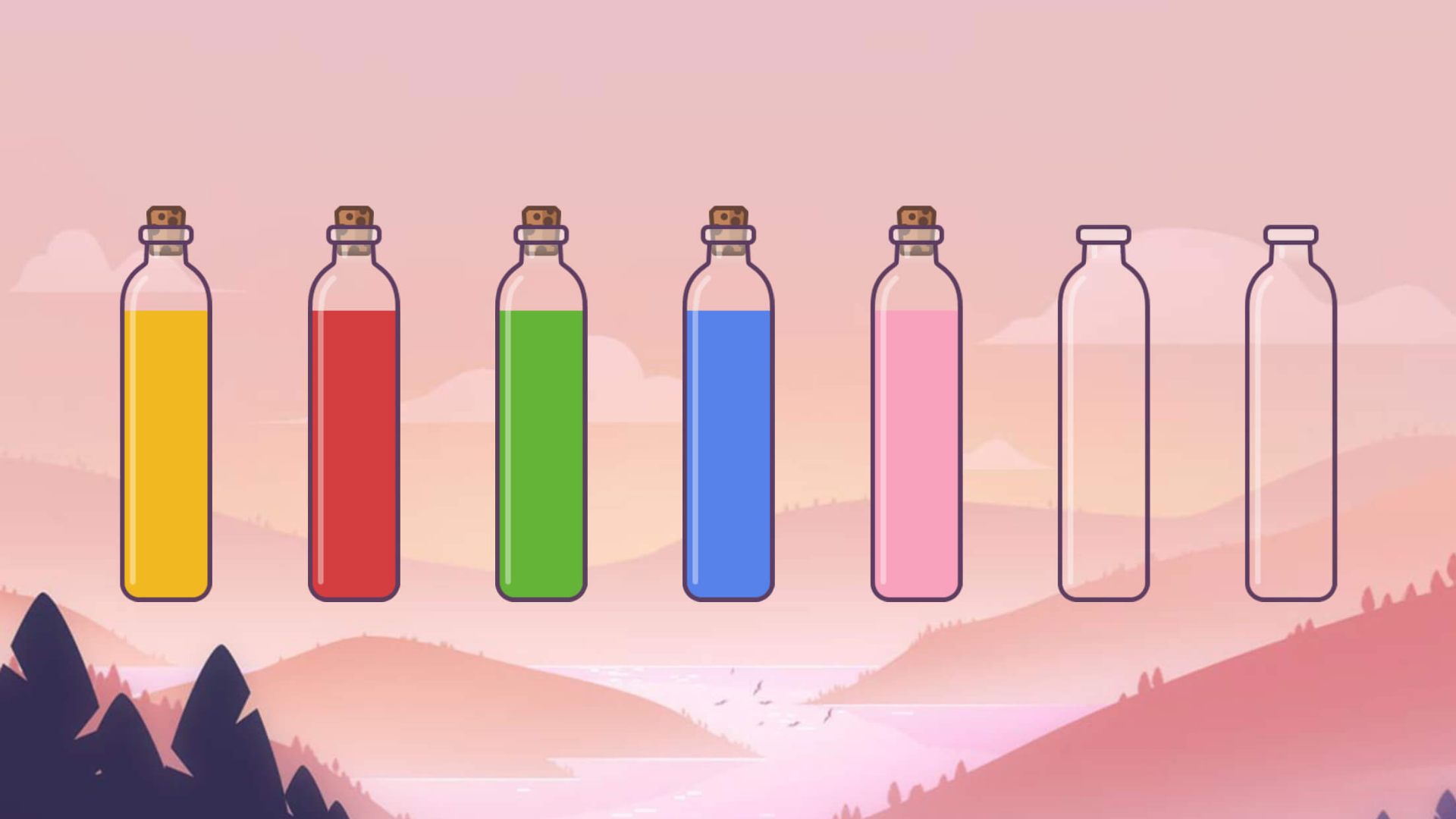 Doing so will complete the level, and you get to move on to the next. Each level becomes progressively more difficult as more colored liquids are added.
The challenge here is how to move each colored liquid without pouring it on top of another. The game will not allow you to do this, so it is all about managing the space available in each test tube.
It can be quite complex and difficult at first, but you'll soon get the hang of it once you understand the mechanics of the game.
Restart the Level to Gain a Fresh Perspective
As mentioned above, the game becomes increasingly difficult as you unlock more levels. There are even levels that have seven or more colored liquids without enough test tubes to use.
Luckily there's a secret to managing all the liquid by having enough space. In the meantime, if you're finding it difficult to solve a certain level, you also have the option to restart the level.
You'll notice that whenever you have difficulty completing each level, it's because you misplayed early on in the game. You can always correct this by restarting the level. Start over to get a fresh new perspective.
Visualize Everything before Making Your First Move
While you may have the ability to restart the level when things get challenging, you can try to avoid this from happening by being careful. Visualize the entire board first before moving the liquids around.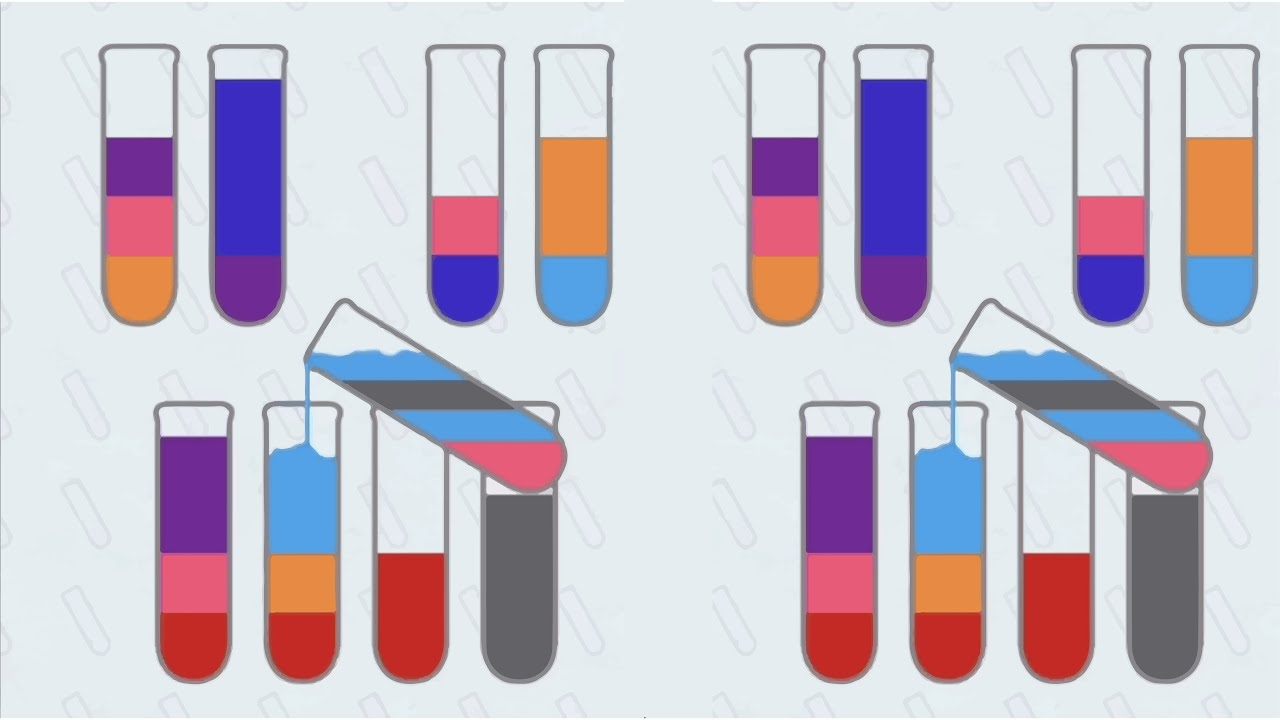 You should try to see which colored liquid could be transferred first without causing too much chaos to the rest of the test tubes.
One trick is to look out for the most common colored liquid. This usually indicates that this is the kind of colored liquid that needs to be moved more often. Therefore, you need to start to merge them first before any other liquid.
Visualizing every move you make will help you lessen the mistakes that you make. By doing this often, especially before making your first move, you'll be surprised that it is one of the most effective strategies that you can utilize.
Revert Your Past Actions
SortPuz 3D offers a lot of options for its players to try and complete each level. Many players might even be tempted to restart the level whenever they make a mistake.
However, there is one option that you can try first before giving up and starting over. There is a revert option at the bottom of the screen that players can use. Using this option reverts 10 actions which should be enough to try and fix some mistakes.
This is highly advantageous if you feel like you only made a mistake recently and you want to save your game before it becomes too complicated.
Take a Good Look at the Indicator before Making a Move
Things can get pretty difficult when playing SortPuz 3D, especially in the later stages. The options above should help you avoid making mistakes or correct them as soon as possible.
However, nothing beats making the right call when it comes to transferring different colored liquids and combining them. The game does a wonderful job at providing an indicator of whether both liquids are compatible with each other.
There are indicators on top of the test tube that will let you know which test tubes are good for mixing and which ones are not. Take full advantage of these indicators at all times to avoid making mistakes.
Remember, always be careful when trying to pour the liquid beforehand and watch for the indicator. It can help you save more time in the game.
Earn Coins by Finishing Each Level
Here's the part where things turn around for players who have completed several levels in the game. After each level, the game rewards players with gold coins. These gold coins are then used at the in-game shop for items to help you in the game.
One of the most helpful items that are up for sale is empty test tubes. Having empty test tubes lets you have more freedom when moving the liquid around.
You can also use these coins to activate the revert option in case you've already used it before. If you want to go back 20 actions before the one you made, use the revert option as well as your coins to fix some of the mistakes you've made.
Earn Even More Coins by Watching Ads
Coins are hard to come by whenever I'm in the latter stages of the game. This is also why you shouldn't use your coins early on if you have other options to help fix mistakes.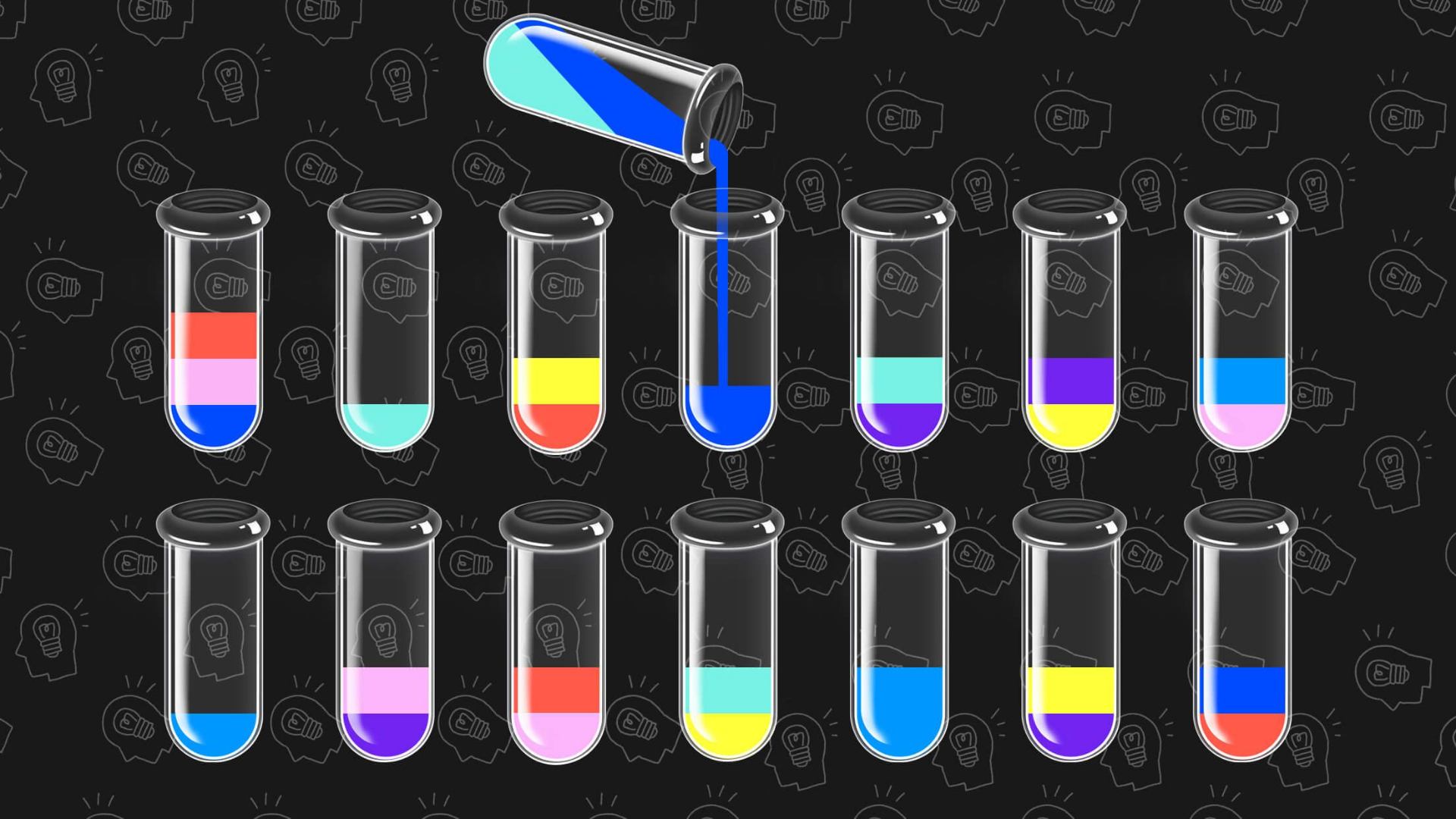 Always make sure that you have enough coins to use later on. However, if you've already used yours, there is another way to get more coins, and that is through watching ads.
The option to watch an ad is found after you finish each level. Watching a single ad will help you acquire around 200 coins which is quite helpful.
You can do this whenever you finish a level, even if you don't really need to use the coins at that moment. Collect as much as you can since you'll really need them later on.
Watch an Ad and Earn a Free Empty Test Tube
There's a handy secret that many new players don't know when starting to play SortPuz 3D. When you reach a certain level in the game, you can ease the difficulty by using an extra test tube.
Having an extra test tube allows you to transfer different liquids much easier with the space it provides. To get this for free, simply tap the option at the bottom right corner of the screen and watch an ad.
You can collect your prize once you're done watching the ad. Feel free to use this option whenever you feel like you need extra space to work on the puzzle.
To Sum Up
SortPuz 3D: Water Sort Puzzle is likely to be one of the most engaging mobile puzzle games you'll ever play. It tests your mental aptitude and provides a fun challenge while having fun. Head to the app store of your choice to download the game today and see for yourself how enjoyable and addicting the game can be!