If you want to relax and play a game that will test your IQ, Woodoku is a great mobile puzzle game. It is highly addictive and very entertaining. It uses wooden blocks to solve puzzles by matching similar pieces together.
Woodoku features a very zen experience by using authentic sounds of wood and very calm background music. The game is also free to play so you don't have to spend anything just to play. Take the time to relax as you play this amazing mobile game.
Get to learn more about playing Woodoku online in this guide.
Playing Woodoku Online
Woodoku is a very enjoyable mobile game to play. All you need to do is to move the wood blocks around by dragging them in a certain direction. Players need to move the wood blocks to fill them into a row, column, or square to clear them out from the board.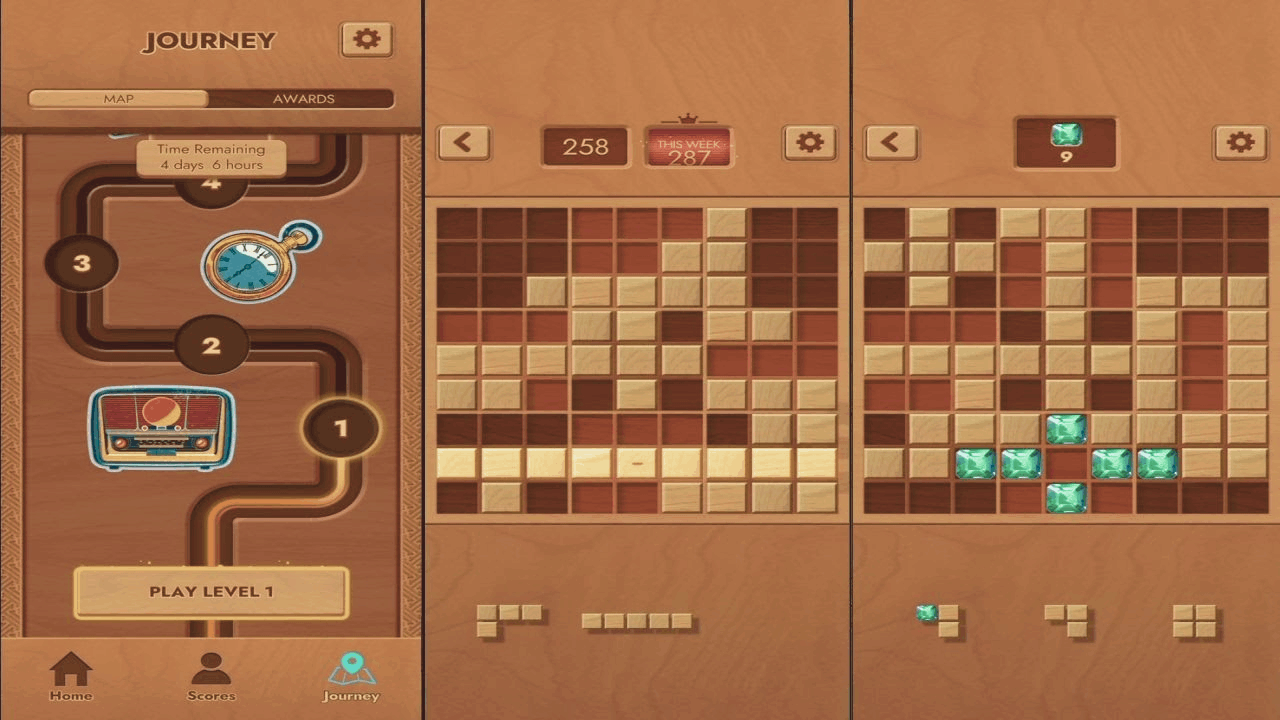 The more blocks that you clear, the closer you are to clearing the entire board and finishing the game. Clear blocks in quick succession or multiple rows and columns and to get more points.
You can get even more points when you're able to beat your own high score. Solve each wood puzzle and you'll proceed to the next level where you'll be challenged with another wood puzzle and beat your own high score.
It's a never-ending cycle but it is one of the most entertaining and challenging mobile puzzle games to play!
How to Download the Game on Your Mobile Phone
Woodoku Online is available to download and play for free on all mobile devices. You can download this mobile game from app stores like the Google Play Store and the Apple App Store.
Simply search for the name of the mobile game and tap "Install" or "Get" to initiate the download procedure. Wait until the game is fully installed before tapping "Open" to launch it. Register for an account or use your current email address to login and create an account.
Players will then be asked to undergo the tutorial to learn the basics of the game before they get to play the main game.
Features That Make Woodoku Special
Woodoku has very distinct features that will keep players glued to their screens. The game has amazing graphics and sound effects that make every stack that you make feel satisfying.
You also get daily challenges that will keep you on your toes and makes you want to play more each day. The challenging puzzles that players get to experience are all based on realistic wood design so you can always feel an authentic experience when you play.
The relaxing gameplay poses no pressure for any player but it does not mean that it is easy. Each puzzle is challenging as the next one.
There are also hundreds of new block puzzles being added each week so you will always have something challenging ahead of you.
Is the Game Free to Play?
Woodoku is totally free to play and you don't have to pay a single cent to experience the best mobile puzzle game that you can find. The authentic experience is brought to you without any fees or hidden charges.
While you can always play the game for free, you can also support the game developers by purchasing in-game currencies like gems. Players can get gems when playing the game but you can also use real money to purchase them to support the game.
Gems are commonly used to unlock new levels and other in-game features in Woodoku.
Tips to Play
If you are still new to the game, it is best that you go through the tutorial first to understand the basics.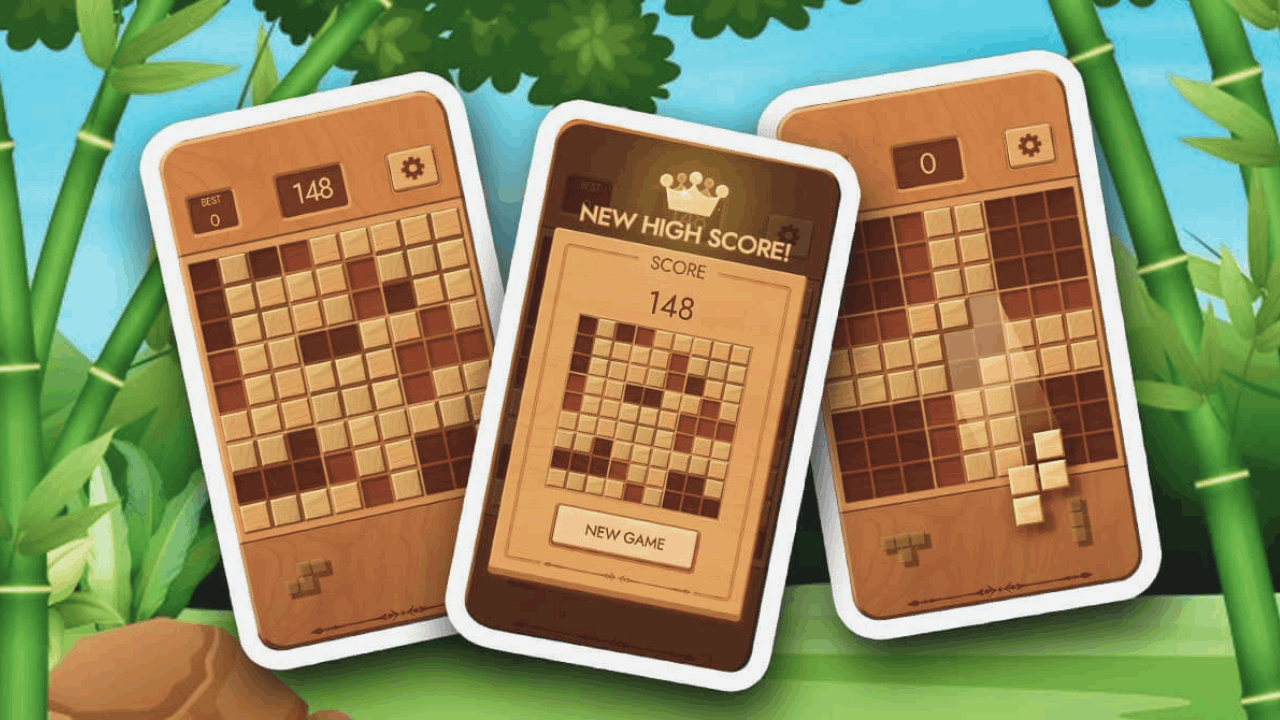 It will teach you the fundamental rules of gameplay so you can identify the objectives of the game and formulate a strategy around them.
Once done, you can follow these tips when you play Woodoku online.
Always Check for Matches
The goal of the game is to match as many wooden blocks as possible so you can remove them from the board. Keep in mind that different blocks appear so you need to observe and check for possible matches.
Take the time to look at the board as you anticipate a new wooden block to appear on your screen. Check which areas you can match and do it so you can clear more spaces.
Choose to Match Two or More Blocks
In the early stages of the game, many players often just match one puzzle at a time which helps them understand the game and clear the levels. One specific tip that any seasoned player of the game will tell you is to match as many blocks as possible.
Two or more is the ideal way to get more points. Doing multiple matches will help clear off your entire board as fast as possible. To do this, look for specific arrangements of blocks then build them so you can pull off multiple matches in a single block.
This should give you enough points that will help you finish off certain challenges.
Do Daily Challenges
Speaking of challenges, Woodoku online play has daily challenges that will give you rewards after completing them. These daily challenges are a set of objectives that you need to complete before the end of the day.
Most of these challenges are quite easy to achieve and can be completed just by playing the game. Some of the challenges include matching multiple blocks several times or completing several levels within the day.
As soon as you complete all the daily challenges, you'll receive a good amount of points and some gems to help you with the game.
Avoid Empty Spaces
Space is both an advantage and a disadvantage when playing Woodoku. When you have enough space, you can fit as many pieces together so you can have multiple matches later on.
It can also be a disadvantage if you leave a single space behind which leaves the board more cramped up.
Try to avoid the appearance of single spaces within your board by connecting the pieces as evenly as possible.
Conclusion
Woodoku is a very relaxing game to play. With its pleasant music, amazing graphics, intense strategy, and authentic puzzle experience, this will become your favorite game for a very long time. You can even play Woodoku for free and offline.
Download Woodoku today and enjoy this amazing mobile puzzle game!