Whenever you go to a tea shop and ask for bubble tea, do you always wonder how they make it look perfect and taste delicious? There's actually a game that will help you appreciate the intricacies of making bubble tea, and it's called Bubble Tea!
Bubble Tea! is a mobile game where you get to make your own bubble tea according to the provided image on the screen. It may sound and look easy at first, but each level introduces new ingredients that will keep you on your toes.
If you're going to make the perfect bubble tea, you'll need all the help you can get. Check out what the Bubble Tea! game is all about, learn some tips and tricks like how to get coins, and a lot more in the guide below.
Don't Be Fooled by the Simple Premise
Check the Image Before Pouring Your First Ingredient
The Importance of Knowing Color Combinations
Top It Off with Ice Cubes
Use Your Coins to Personalize Your Bubble Tea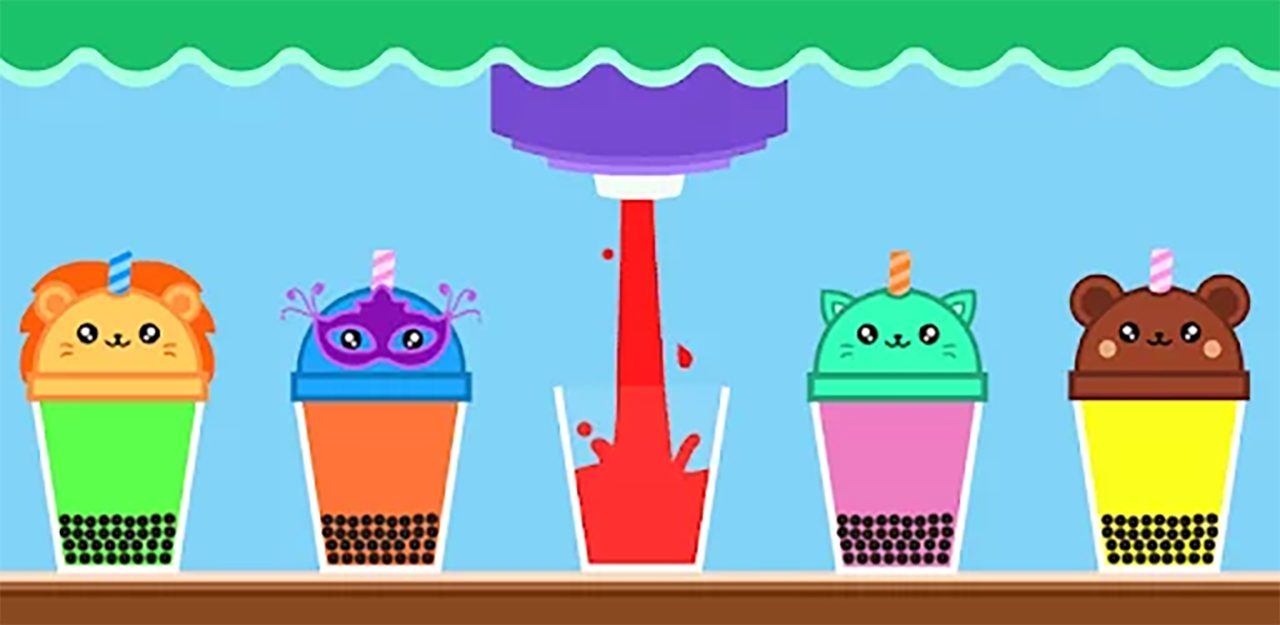 Don't Be Fooled by the Simple Premise
On the surface, you might think that playing Bubble Tea! is simple because it's only about creating various bubble teas.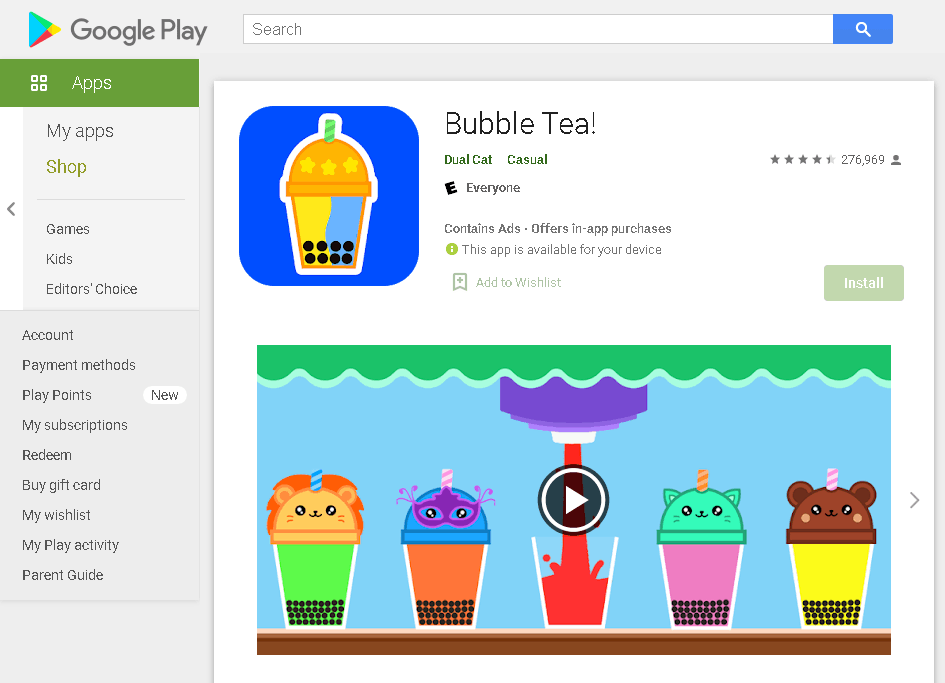 And while the objective of the game is basic, there are a lot of factors that make the game interesting.
First, you have the machine that makes the bubbles. Then you pour in the tea and milk and add extra things like ice cubes and sinkers.
These extra things add more flavor and depth to the bubble tea, making the drink—and the game—more complex. So, if you really want to make the best tasting bubble tea, then it's time to learn how to play the game and learn how to mix your drink.
Where to Download the Bubble Tea! App
Before we begin, let's first show you how to download the game. Bubble Tea! is available for download for all Android and iOS devices. Download the app through the Google Play Store and the App Store depending on your mobile device.
On the app store platform, search for the title of the game and tap "Install" to download. Make sure that the developer is listed as "Dual Cat" to confirm that you're downloading the right game.
Wait until the game is fully installed, then tap "Open" to launch and start playing. Take note that Bubble Tea! also features in-app purchases, so you might want to link a payment option beforehand.
Check the Image Before Pouring Your First Ingredient
The goal of playing Bubble Tea! is to create the best-looking bubble tea in the world. There are no instructions on how to create bubble tea in the game. Instead, you'll simply follow the image at the top right corner of the screen.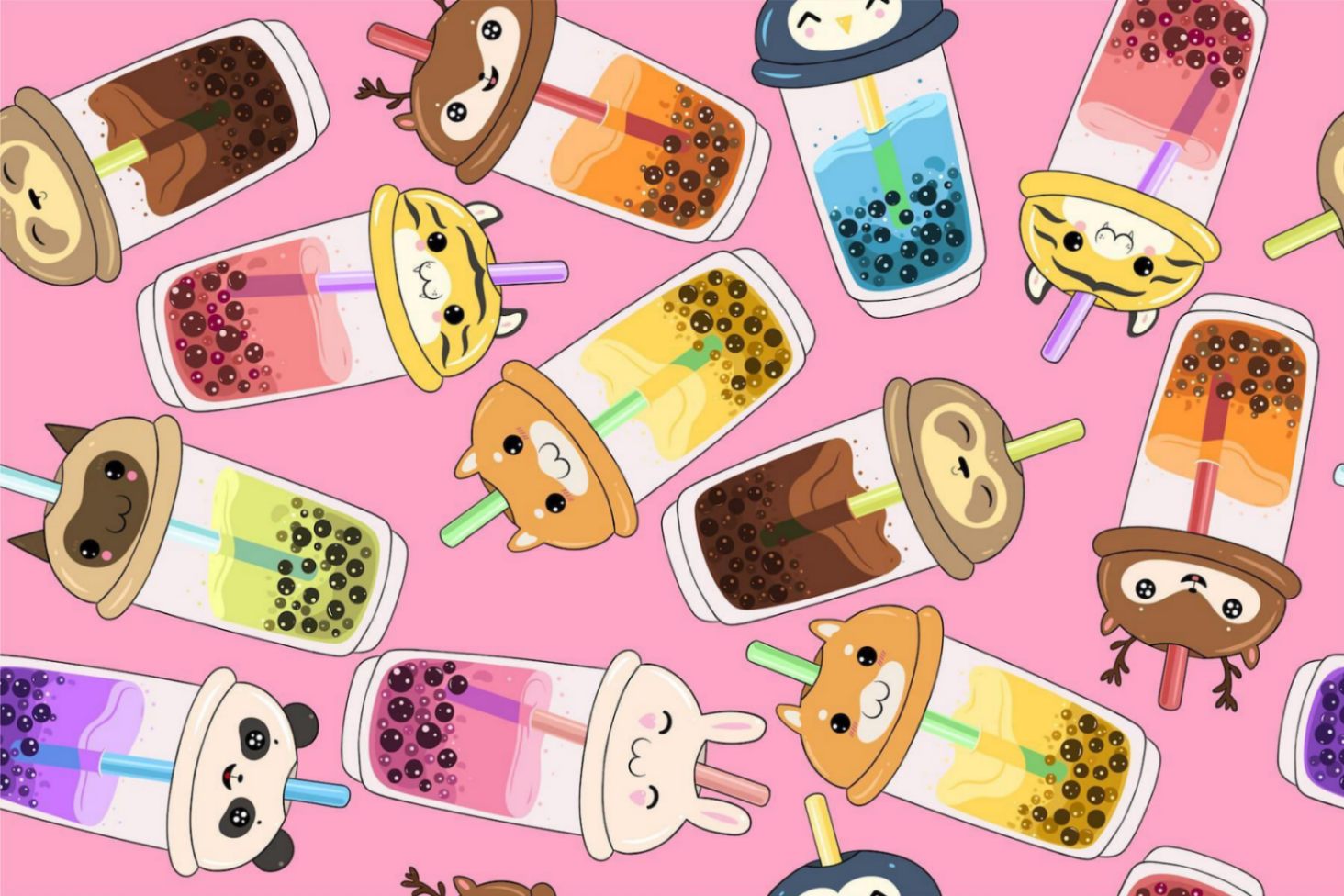 All you have to do is recreate what's in the image. If you do this correctly, you'll be able to progress through the game.
It's really that simple, but the execution relies heavily on you. Make sure to thoroughly consider the image before you begin making your bubble tea.
Examine the image and check the available ingredients beforehand, so you don't make any mistakes and run the risk of having to start all over again.
Don't Forget to Add Sinkers First
If you're going to start making your bubble tea, always make sure to add the balls first. There are so many ingredients that you can add but adding the balls or sinkers first will help you avoid making mistakes.
It's also actually much easier to create your bubble tea if you add the sinkers first. You can always add the different sinkers after you pour in the tea, but they might not mix well together, so it is best to add the balls and sinkers first.
Remember that there are also a lot of different colored balls and many other types of sinkers. Pay attention to the image as always before you pick the sinker.
The Importance of Knowing Color Combinations
It's always important to know your color combinations. You might notice that the color of the liquid on the given image doesn't match with the ones that are available to you.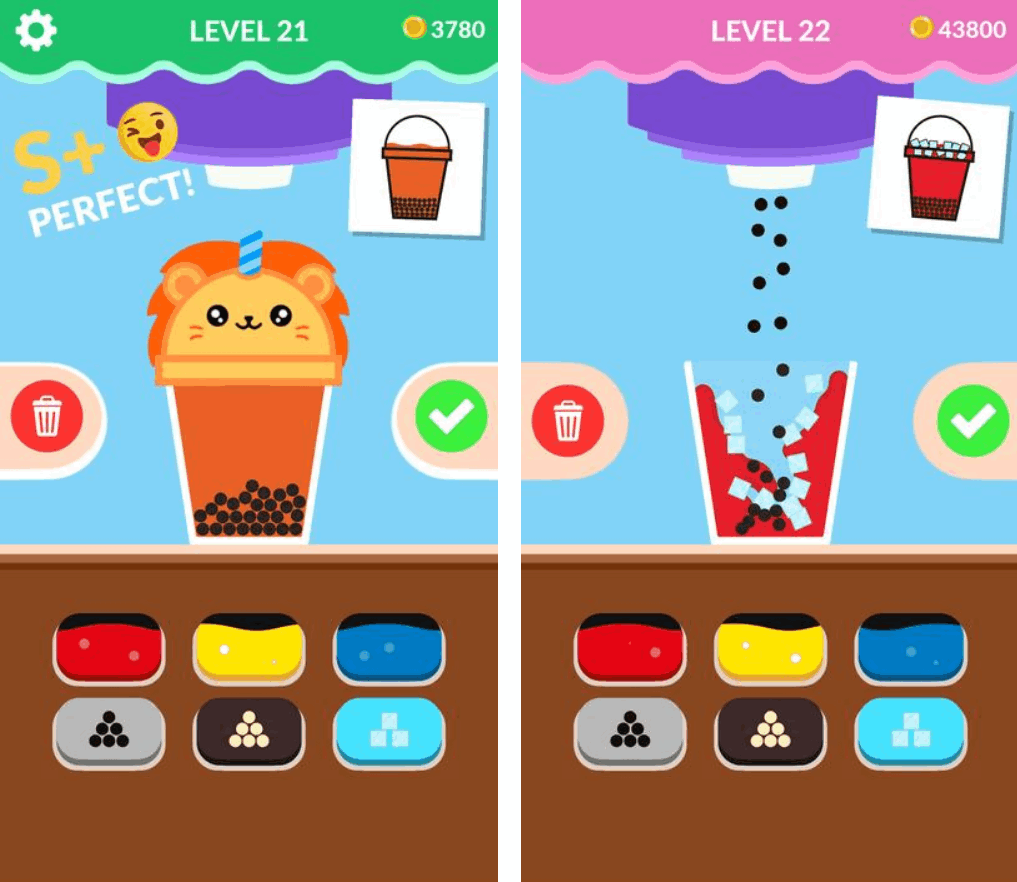 That's because you have to mix different colored liquids first. Remember the primary colors and which ones need to be mixed that would result in a secondary color.
Mixing yellow and blue will make the color green, and adding lots of yellow liquid to red liquid will result in a light orange hue.
Mix and match different colors that are available on your screen to see which ones will capture the image more accurately.
Don't Feel Bad If You Make Mistakes
Many players want to get things right the first time they try to make their bubble tea. Mixing colors entails a lot of experimentation. Don't worry too much if you make a mistake while mixing colors when trying to match the provided image.
You can always start all over again, and it will not be held against your score. You can start from scratch by tapping the trash icon to remove everything from your glass.
But, make sure that you learn from mixing your colored liquids and try to remember the different color combinations moving forward. Remember, don't be too hard on yourself if you make a mistake.
Top It off with Ice Cubes
There are many things that make playing Bubble Tea! difficult. One of which is forgetting something very important.
Many new players often wonder why they fail at each level only to find out that they missed adding one of the most important yet underserved ingredients of all time: ice cubes. Ice cubes are an integral aspect of making the best bubble tea.
You might not notice it when you look at the image, but the image does contain ice cubes at the top. Never forget to top your creation with a lot of ice cubes before you submit it as completed.
However, not every drink needs to have ice cubes, so it is best to glance at the image one last time before you add your ice cubes then, you can finally submit your creation.
Grab the Keys When They Appear on Screen
With so many ingredients to choose from, it can be quite hectic to play the game knowing that you need to make the perfect drink. You're already busy trying to follow the image, but you'll soon notice that there are also keys floating on the screen at random times.
Always grab them whenever you have the chance. These keys will help you unlock gift boxes that contain rewards like coins, new cup lids, and many other cosmetic items that can be found in the game.
Gather these keys and collect at least three of them to unlock the gift boxes. You'll be surprised to see the number of rewards waiting for you.
Use Your Coins to Personalize Your Bubble Tea
There are a lot of rewards to collect in Bubble Tea! You have keys floating on-screen, but you also have random rewards from finishing a certain level.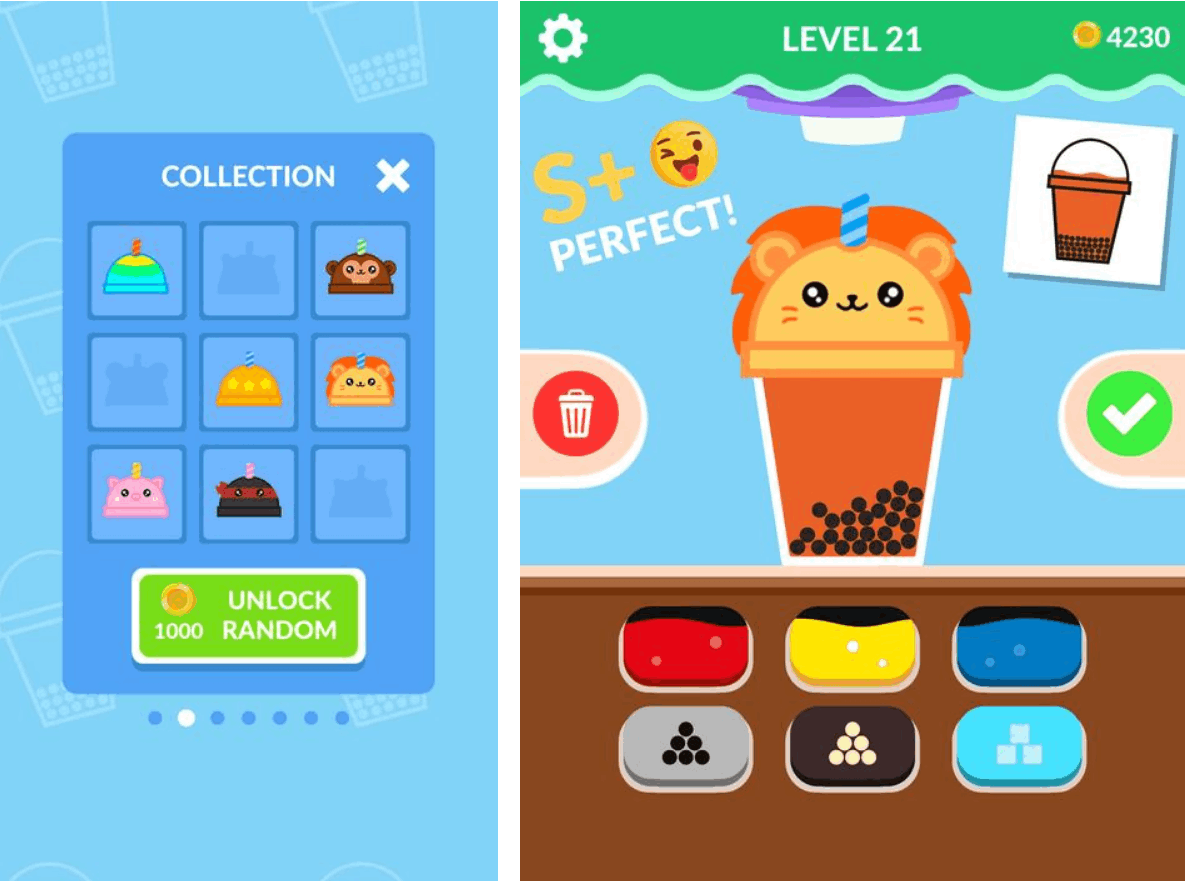 One of the most common rewards you'll get from finishing the most accurate bubble tea in the game is coins. Coins are given at the end of each level and, depending on how much you've collected, you can use them to purchase cosmetic items.
These items include colorful cup lids, among other items, so you can personalize the bubble tea you've made. If you want the cute pink kitty lid, make sure to collect as many coins as you can after each level.
You can even try to unlock a random reward using the coins you've earned. Surprise yourself from time to time and open these wonderful rewards.
Watch Ads to Multiply Your Income
Coins are pretty easy to acquire in this game. You don't even need to purchase them using real money. However, if you need to have a certain amount of coins so you can purchase some extra fancy cosmetic items, you can always watch some ads to multiply your earnings.
A simple 30-second ad can exponentially increase your coin income after each level. The next time you're tempted to purchase a new lid for your bubble tea cup, just take this option and receive your coins.
There's an option to watch an ad after each level, but there are also times when the game randomly gives you the option to unlock certain rewards. Go ahead and use this option if you're short on coins.
Conclusion
Don't let the premise of this game make you think it's easy! By playing Bubble Tea!, you'll realize that it takes a lot of skill and finesse to create the perfect-looking bubble tea. Make sure to follow the tips and tricks mentioned above so you'll be able to improve your bubble tea-making skills.