Ever wonder what's it like to be a princess from a certain period? Look no further and play Time Princess.
Time Princess is a role-playing mobile game where I get to play a princess in different periods and dress up according to the occasion. With so many beautiful attires and accessories to choose from, each outfit is different from the next. Uncover more stories through the main storyline and discover more outfits to play around with.
Choose the right outfit or craft a new one. The choice is yours. Check out more about the game and learn outfit tips, how to get diamonds, and more with the guide below.
Playing Time Princess
Choosing the Right Outfit
How to Earn Diamonds
Make Good Use of Your Pet Cat
Participate in the Playroom Every Day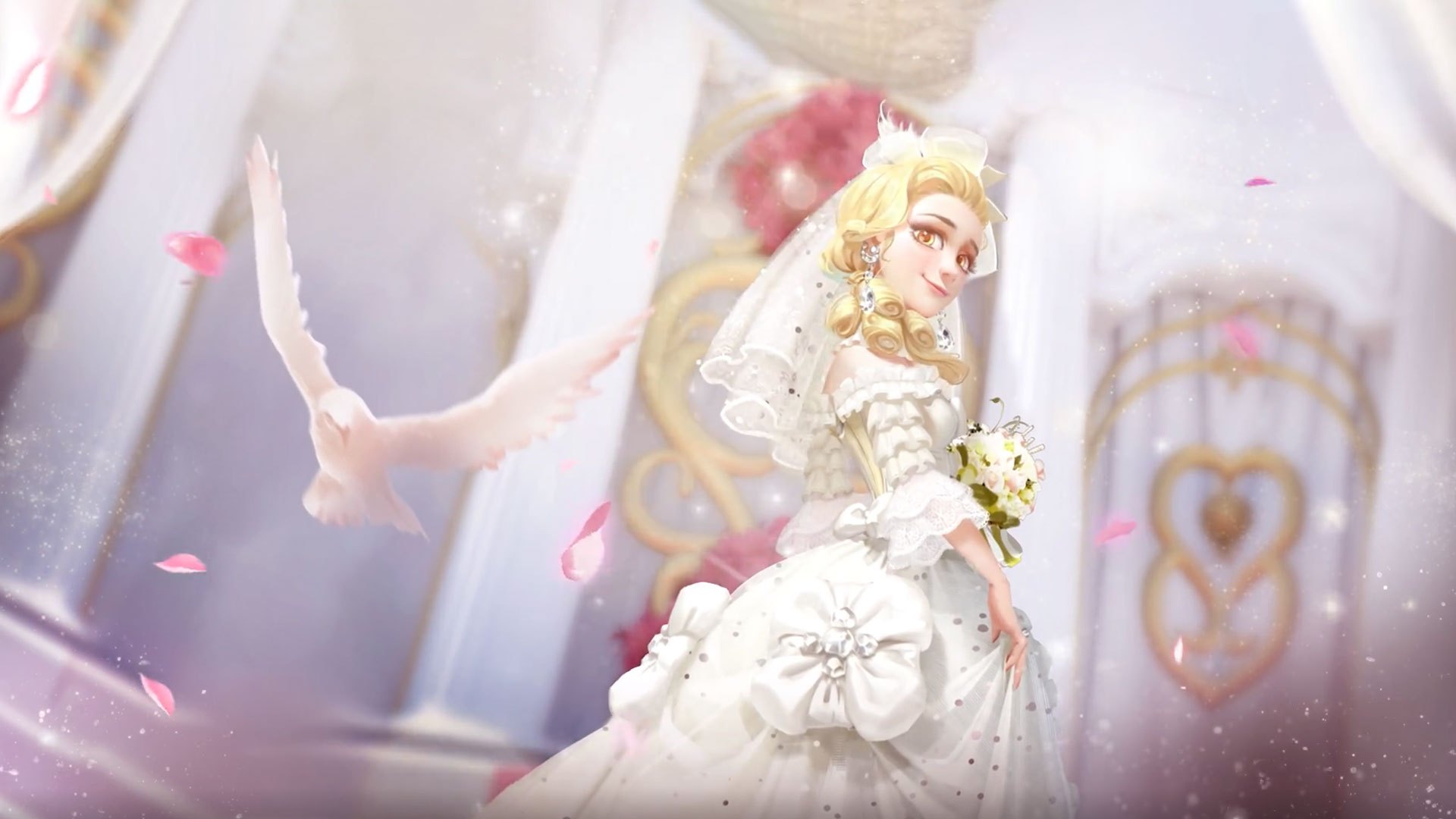 Playing Time Princess
Playing Time Princess is quite easy so everyone can play this game without any difficulty. Those who played this game for several hours have found it to be quite interesting.
In the game's story adventure, players can play as a princess who must make the right decision throughout the entire story to progress in the game. Each time you make the right decision to wear the right outfit, you complete the stage and move on to the next one.
Every time you use the right outfit for the right occasion, you get to pass the stage. Playing each stage of the game will require you to use stamina. However, don't worry too much about acquiring stamina since the game replenishes your stamina every five minutes.
You can even get bonus stamina when your princess levels up or you can purchase stamina at the Parven's Shop or the in-game store. Each time you finish a stage, you also get experience points that help me level up and unlock even more stamina to play the game.
Check Out Some Outfit Tips
Making the right choice on what to wear is the most important decision that any player will make in this game. This is why choosing the right garment is essential if you want to progress.
While most of the choices are quite obvious with the character's silhouette, there are instances where you're left baffled with the choices that you make and end up restarting the level all over again.
There are a few stages where it can get difficult but don't worry, the game does offer some assistance through the Outfit Tips option found in the top right corner of the screen. These tips give you more information on what the outfit should be and the rest is up to you to decide.
Choosing the Right Outfit
As mentioned before, choosing the right outfit is critical for my progress in this game. The Outfit Tips do surely provide good suggestions and recommendations on what to wear for the occasion.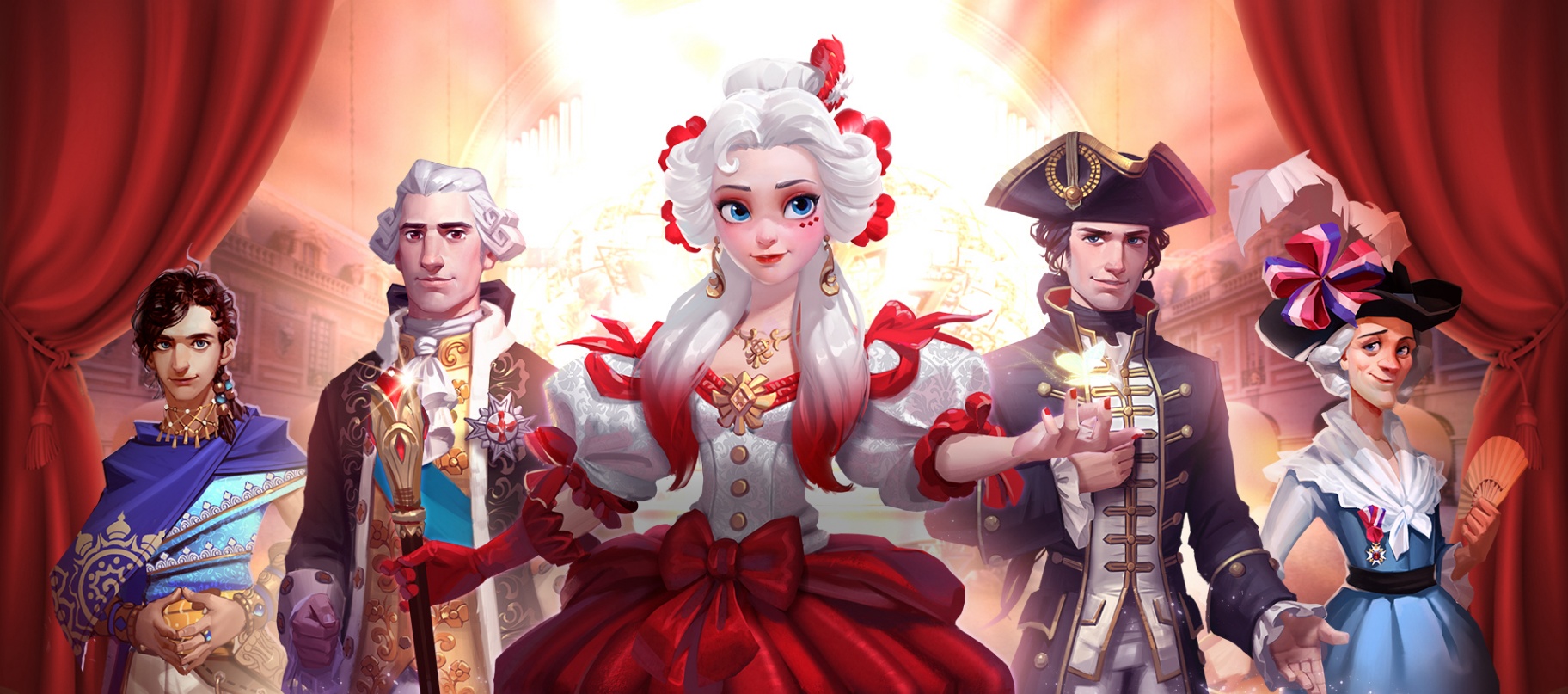 However, all there is to play in this game is to simply follow what the occasion is all about. If the current stage wants you to dress up elegantly, then always choose the outfit with that tag. Speaking of tags, there are 10 style tags that you should know of.
These are Simple, Formal, Elegant, Cooling, Grand, Charming, Warm, Gentle, Perky, and Noble. Each of the clothes in this game comes with a tag so if the game requires you to use outfits with a Warm tag then, by all means, choose the garments that have the same tag.
If for some reason there are two tags to choose from, you may choose one or the other tag and you should be fine.
Crafting Your Clothes
The early levels of the game will pretty much be a breeze for anyone who has played mobile games. However, as you progress in the game, the levels become more challenging. There will be levels where you're required to choose a specific kind of outfit that matches what is needed.
There are also times when you'll need to craft your clothes. Crafting clothes in Time Princess is a difficult process. First, you will need a blueprint of the dress or accessory.
You'll also need to gather all the required materials to craft the dress. Blueprints are sold at Parven's Shop and you'll need diamonds to buy them. Once you have the blueprint and the materials, you can then craft the dress and use them to complete the level.
How to Earn Diamonds
Diamonds can be quite difficult to find in Time Princess. To find diamonds, first look for the Achievements tab at the topmost corner of the screen.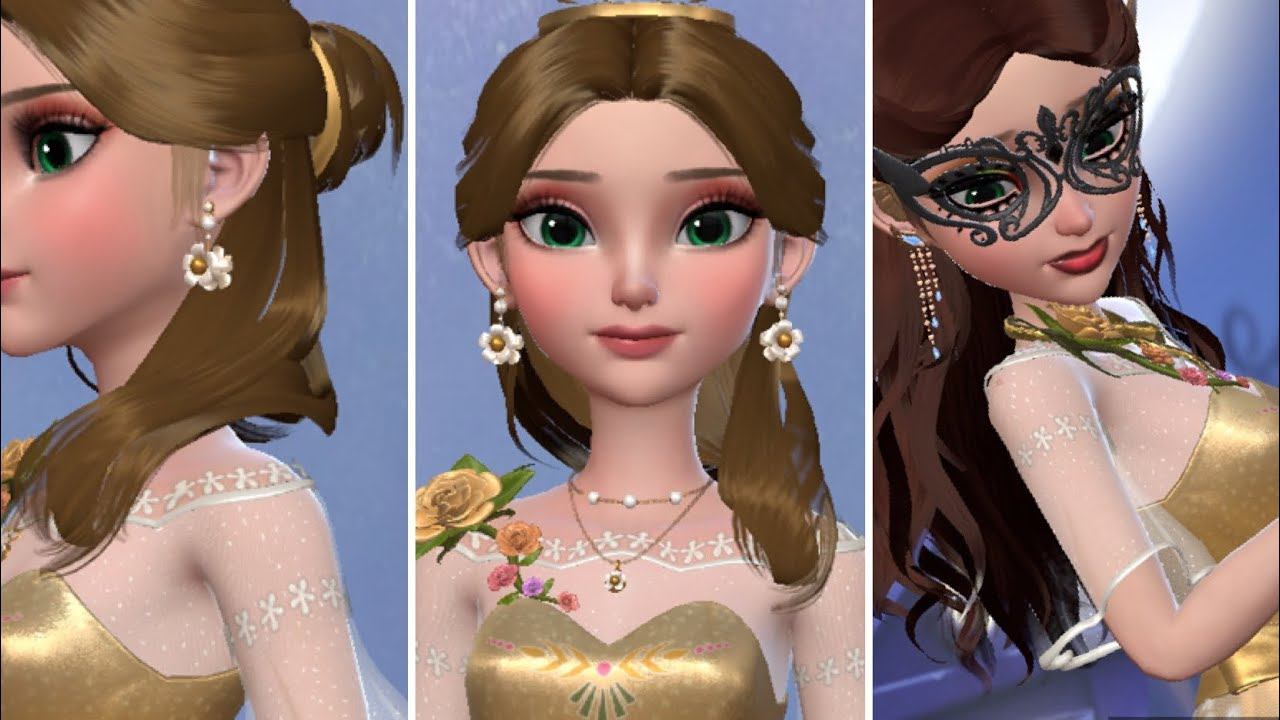 There are certain tasks that you'll need to complete to gain achievements. Each achievement that you unlock will reward you with diamonds that will allow you to purchase a few blueprints and many other items in the game.
Make good use of this advice as this will be one of the only ways for you to earn these rare diamonds in the game.
Apart from unlocking achievements, you can also join different events under the Event Center to earn a total of 60 diamonds.
Where to Get Crafting Materials for a Dress
Acquiring the crafting materials for your clothes is far more tedious than trying to earn diamonds in Time Princess. You have to play mini-games and win them to get the crafting materials. These may be time-consuming but playing the mini-games is a whole lot of fun.
Some of these mini-games include Flying Carpet and the Bravery Challenge where you need to solve puzzles. Remember that these are time-limited events so make good use of this method to earn the crafting materials.
Another great way to get crafting materials is to complete Isabel's Guide. Check out Isabelin in the lower right corner of the screen and complete all of the quests to the rewards.
Make Good Use of Your Pet Cat
One thing that most players like about playing Time Princess is that they also get a pet cat that can help them in the game. Having a pet cat alone helps increase your score in the game so be sure to take good care of them.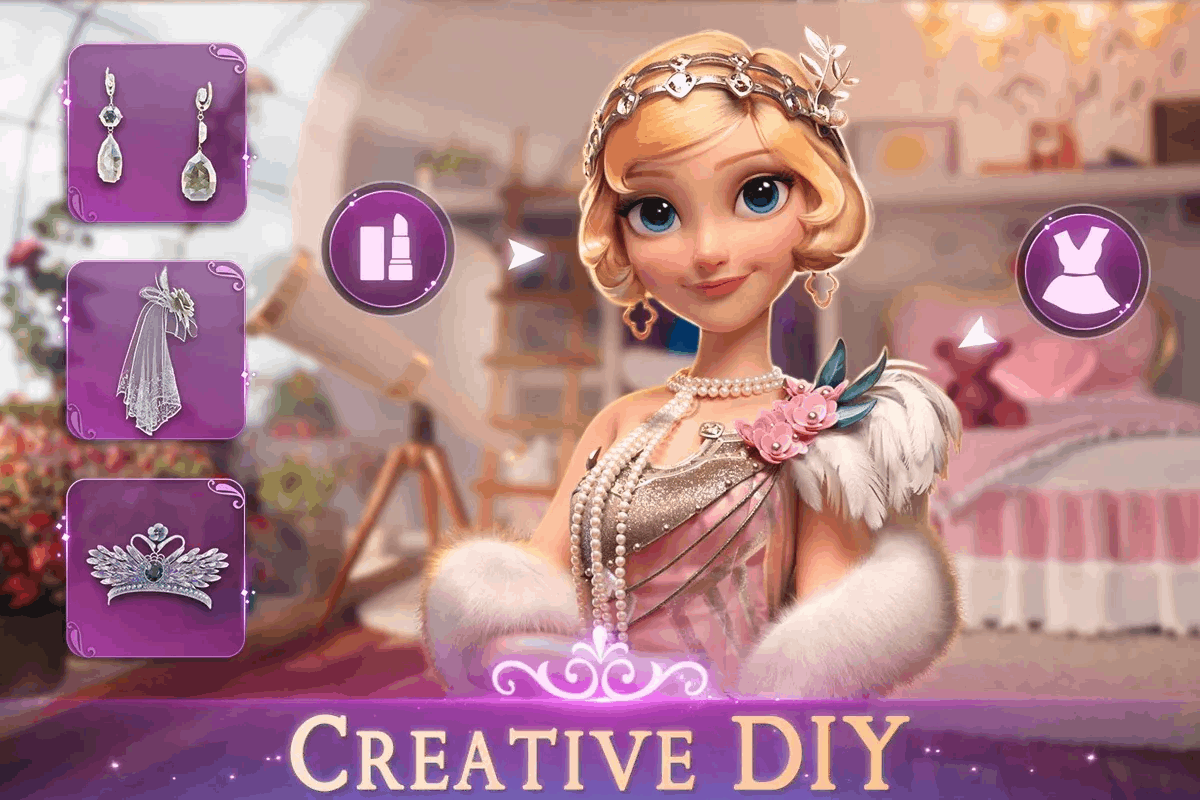 Pet cats also have tags similar to the outfits. These tags include Simple, Noble, Grand, Perky, and more. Having a pet cat can also help you acquire some gifts through the Kitty Bed option.
This option allows you to send your pet cat on a timed exploration to bring back different gifts. The longer your cat goes out exploring, the better gifts you'll receive.
These gifts include diamonds, clothing materials, gold, and more.
Try to Make Some Friends
Time Princess has an option to add your friends and play with them. However, there is a better idea of where you can add new friends to help you earn more resources in the game.
You can use the search function to find your friend's profiles and add them. However, what players commonly do is go to the in-game chat and check on people. If they are very active in the game, you should add them to your friend's list.
Having a lot of friends in the game will benefit you greatly. They are often very generous in sending a lot of gifts and materials that you need to fulfill your missions. Make sure to add many active players as friends so you'll constantly receive a lot of gifts.
Participate in the Playroom Every Day
One of the best ways to earn rewards in this game is to participate in the Playroom. The Playroom is another feature in Time Princess where you can sample different clothes without the consequence of losing the game.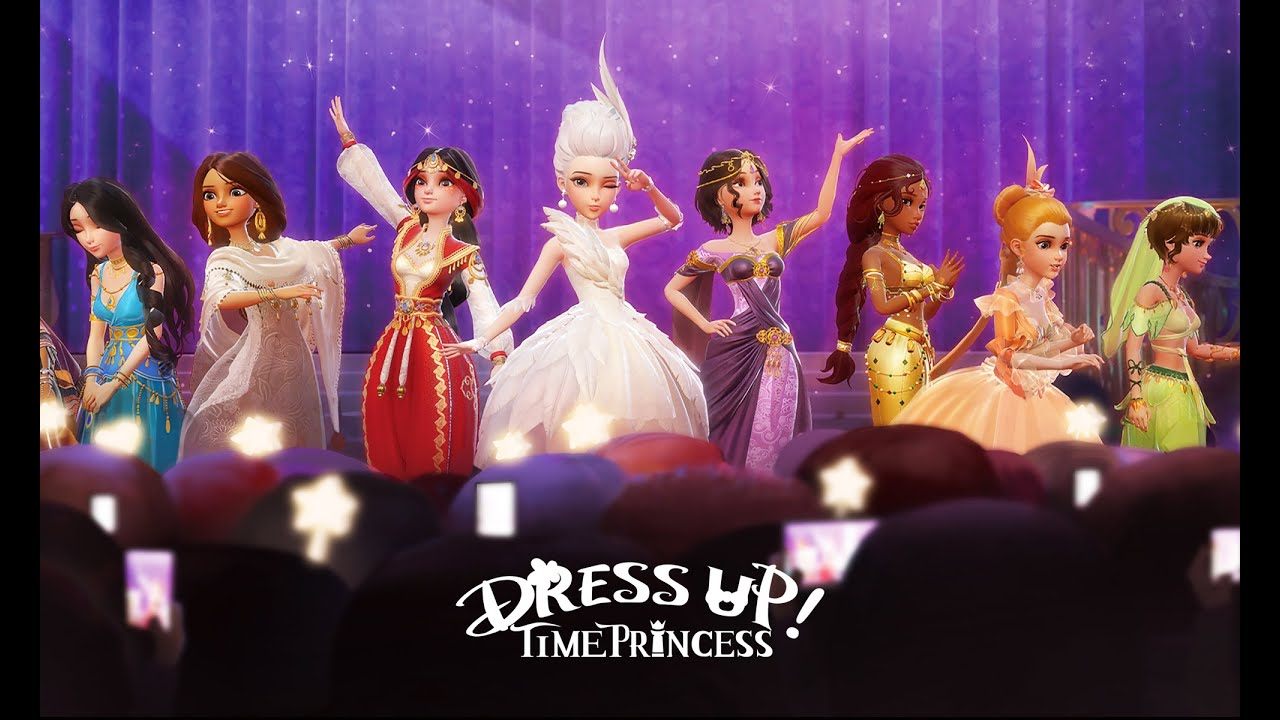 This is where you get to play around with different outfits and see if the design matches well. Even though you don't get to win the game in the Playroom, participating in it still gives you a lot of rewards.
The best part about joining the Playroom is that it is available all day long. It is highly suggested that you go ahead and visit it every day to earn more rewards.
Always Check the Requirements in Each Stage
Each stage in Time Princess has its own set of objectives. Always make sure that you check each requirement before playing the game.
There will be an info card displayed on the screen that provides all the stage requirements needed for you to unlock the rewards and progress in the game. Many players forget to check this out and wonder why they don't pass the stage.
Pay attention to each requirement especially if you're in a new stage.
Conclusion
Those are just some of the basic tips and tricks that you need to know before playing Time Princess. Following these tips should optimize the time you spend playing the game.
Check out Time Princess at the Google Play Store and the App Store today.