Do you love cats and you like playing mobile games at the same time? Do you like games that don't take up all of your time or keep you staring at your smartphone's screen? If your answer is "Yes" to both questions, then you'd be glad to know that there's a game for you.
For most people, mobile games should be played for fun and shouldn't dictate what you do with your day simply because you need to check on your character or base every now and then. Maybe you like playing with cats and are looking for a mobile game that doesn't punish your progress for not opening it for several days.
Look no further because here is the Kitty Cat Resort game for mobile devices. This has all the elements that you'd want in a mobile game, as well as the charm of cats. This article will talk about the app, its features, and downloading and installing the game.
What Makes Idle Games Different From Other Mobile Games?
Take A Look At The Kitty Cat Resort Mobile Game
Gameplay And Features Of The Kitty Cat Resort Mobile Game
How To Download And Install The App On Your Mobile Device
How To Get Money In Kitty Cat Resort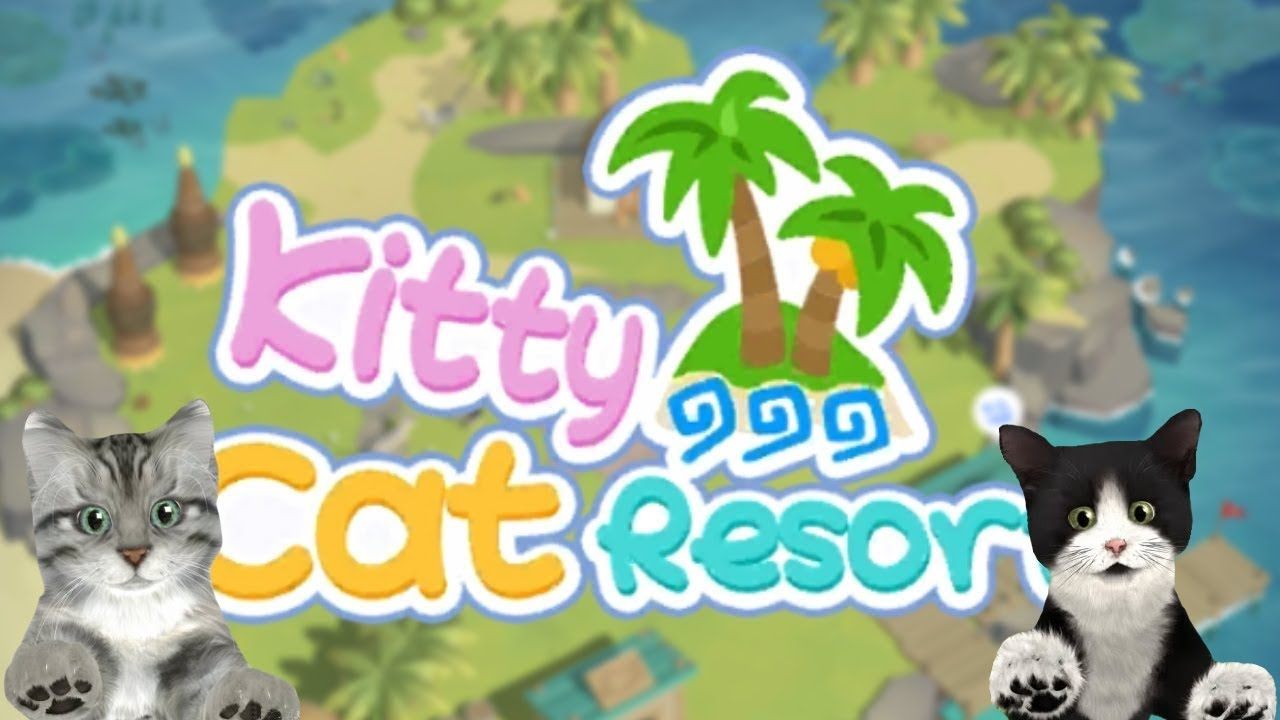 What Makes Idle Games Different From Other Mobile Games?
To better understand the charm of the Kitty Cat Resort app, let's discuss idle games, the genre of mobile games that this game belongs to. Idle games, also known as clicker games or incremental games, are distinguished by their gameplay that focuses on performing simple actions through clicking.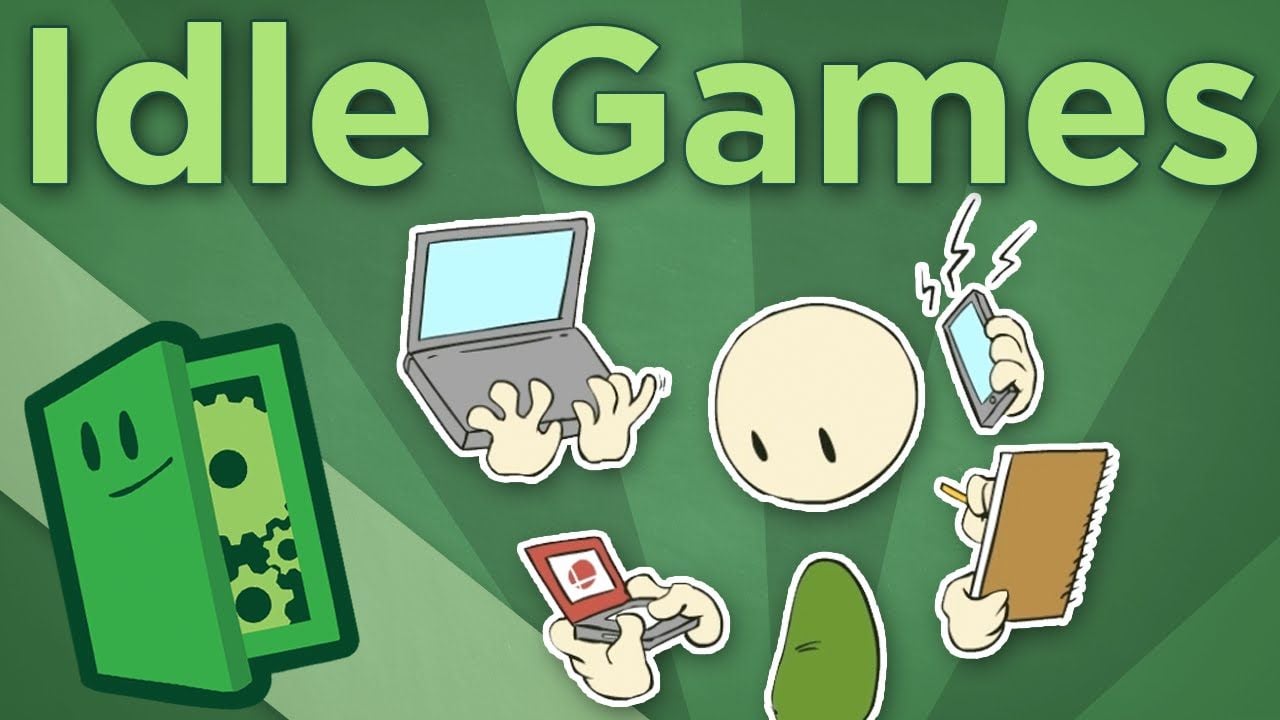 Idle games got its name from its feature that allows the game to play by itself even when the user is not actively playing. This allows the user to accumulate things like in-game currency and resources without being online in the game, unlike other traditional games.
In idle games, players perform simple tasks that require tapping or clicking, and they earn in-game currency that they can use to further upgrade items and abilities that will allow them to earn more in-game currency. However, these upgrades cost more as the game progresses.
The Attractiveness Of Idle Games
Even at times when you can't go online to play them, idle games allow you to still earn experience and resources, making it a low-pressure experience, unlike most mobile games that require you to constantly play to keep up with other players.
Aside from being low-pressure, idle games also rarely impose losses or penalties on players that fail to log in within a certain time, unlike real-time games where buildings get destroyed or crops rot if you don't play after a set number of hours. This makes player retention higher in idle games.
However, this doesn't mean that idle games are no-brainers and very easy to play. These games incorporate rapid growth of cost, power, and rewards that are balanced by diminishing returns. Goals and achievements are set to avoid the boredom and grinding feel of these games.
Take A Look At The Kitty Cat Resort Mobile Game
Now that we've established why idle games are fun to play let's double the fun by introducing cats in an idle game. This is exactly what the Kitty Cat Resort mobile game does. It is an idle game where you visit the island of cats to pet them and build facilities for them.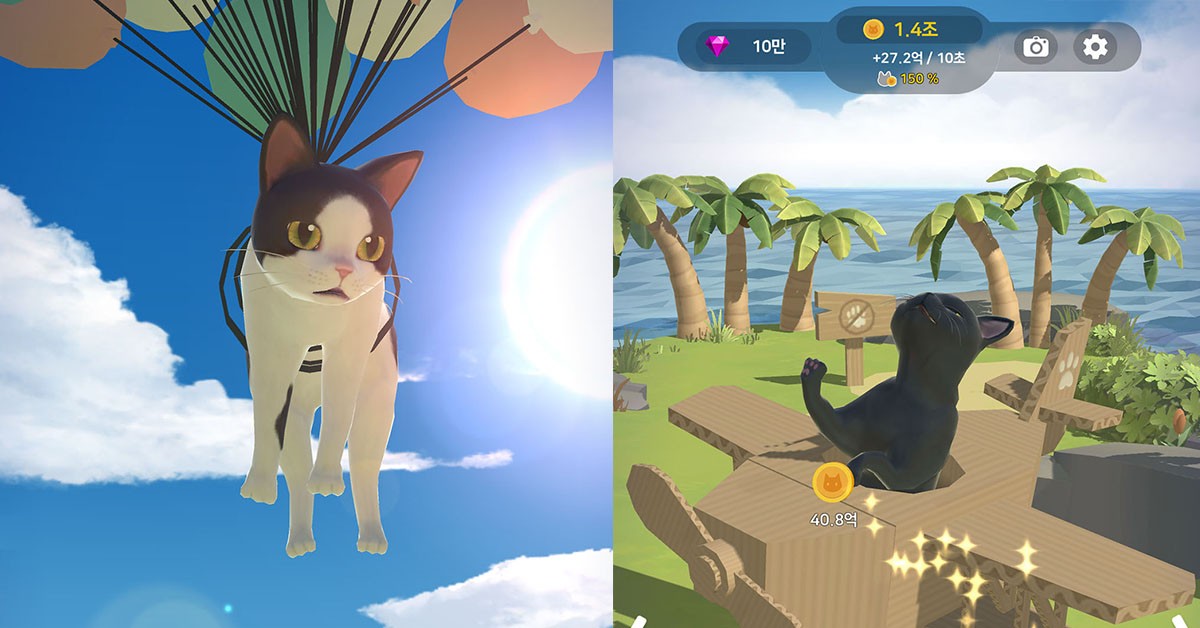 Basically, the Kitty Cat Resort game is an island life simulation game, but instead of people, you'd be improving the island for the cat's residents, as well as visiting cats. If you have pet cats at home, imagine if you can build a resort just for them to enjoy, that's exactly what the game is about.
The game was reminiscent of an island called Aoshima in Japan, also known as Cat Island. The cats on the island outnumbered people 36:1 and were originally introduced to address rodent problems on fishing boats.
About The Mobile Game Developer
The Kitty Cat Resort app was developed by a Korean company called Father Made. Not much information is given on the firm, but it has a website that promotes Kitty Cat Resort. The developer also has a Facebook page where it releases updates about its mobile games.
Aside from Kitty Cat Resort, Father Made has created several other mobile games, including Animal Forest: Fuzzy Seasons, Coloring Diorama: Color by Number for Adults, and Snap Puzzle.
Gameplay And Features Of The Kitty Cat Resort Mobile Game
The game starts with an empty island that a single cat visits. You are then asked to pet it and create facilities for the resort, including a fishing spot, cat houses, and scratching trees. Once you started constructing some of these facilities, other cats will begin visiting the island.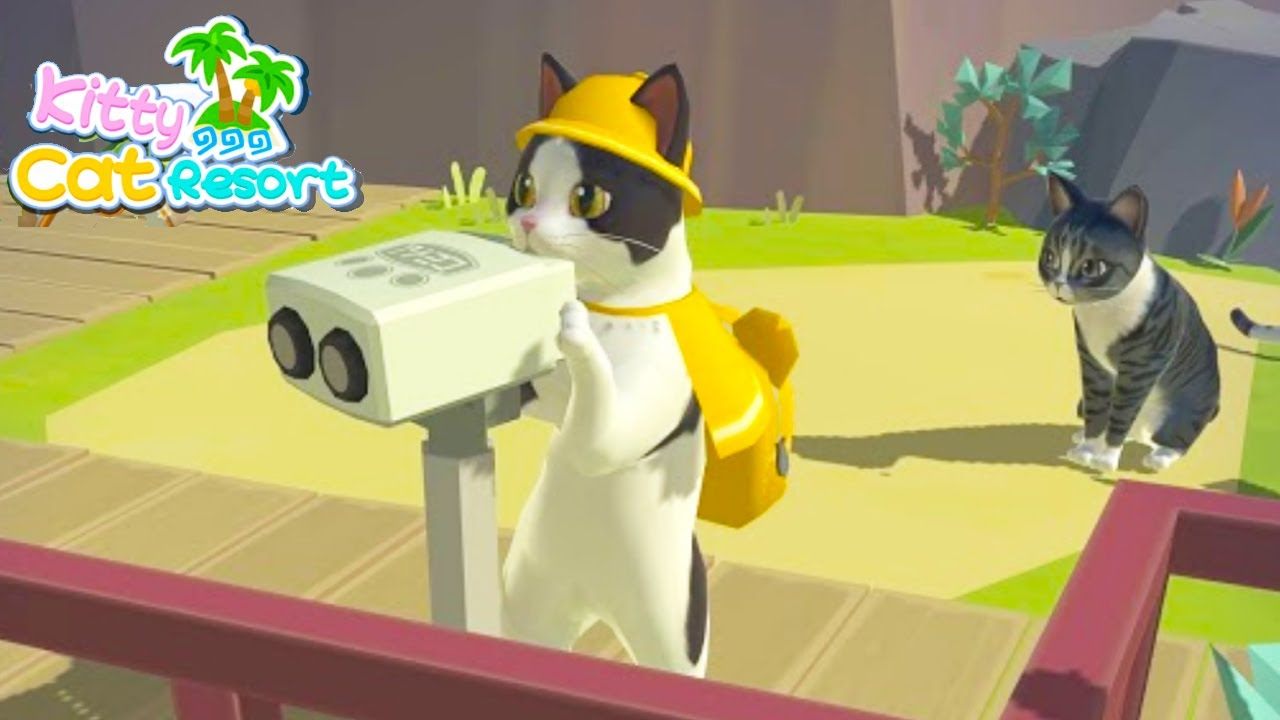 Aside from building facilities that the cats can enjoy on the resort, you can also dress them up in cute costumes. You will like this feature if you have cats in real life that refuse to wear any kind of clothing or get feisty if you try to get them to wear even a cap.
After setting up the facilities, you can even sit back and watch how the cats enjoy your creations. Simply watching them run around or take a nap could relieve you of any stress you may feel.
Other Great Features Of The App
Just like any other game, Kitty Cat Resort will give you quests to accomplish. But don't worry, quests in the game are unlike in adventure games where you have to defeat a monster boss. Quests in this game are simple tasks, such as petting a cat, picking up cat hairballs, and filling up food bowls.
In-game money is also earned by doing the quests and completing facilities. The money is used to construct additional facilities or upgrade the existing ones so that more cats can enjoy them.
The app is free, but there are in-app purchases that you can make to improve your gaming experience. These range from $3.49 to $149.99. Examples of in-app purchases are the removal of ads, gems, and costume sets.
How To Download And Install The App On Your Mobile Device
If you're still reading this part, this may mean that you're interested in the game and are considering downloading and installing it on your device. Fortunately for you, the Kitty Cat Resort mobile game is available on both Android and iOS platforms.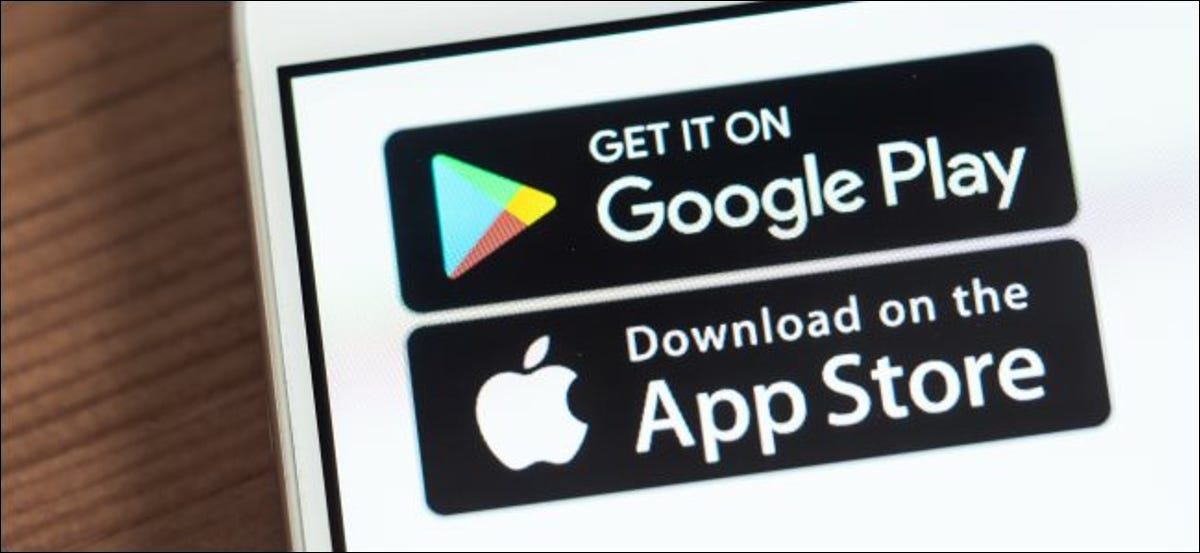 For Android users, open your Google Play Store and search for the app there. You will find it in the Simulation category under the name Kitty Cat Resort: Idle Cat-Raising Game. It is currently rated at 4.6 out of 5 stars based on more than 6,500 user reviews.
The file has a size of 84 MB and requires your device to run on Android 4.4 and up to function correctly. It is now on version 1.29.17 and was last updated on September 5, 2021. Tap on the Install button to begin the download and installation process.
Kitty Cat Resort For iOS
Meanwhile, iOS users must open their Apple App Store to look for the app there. You will find it under the name Kitty Cat Resort, and it currently has a rating of 5 out of 5 stars but is based only on a few user reviews on the app store.
This version of the app has a file size of 351.6 MB, which is way larger than its Android counterpart. It has an age rating of 4+ and is available in different languages, including English, German, Japanese, Korean, Russian, Chinese, and Spanish.
The game requires iOS 10.0 or later for the iPhone and the iPod touch and iPadOS 10.0 or later for the iPad. To download, press the Get button. Once the download is complete, it will automatically begin installing on your device.
How To Get Money In Kitty Cat Resort
Since in-app money is used to build resort facilities on the island, you might ask how players earn money in the game. This is a great question since everything will revolve around the amount of money you have.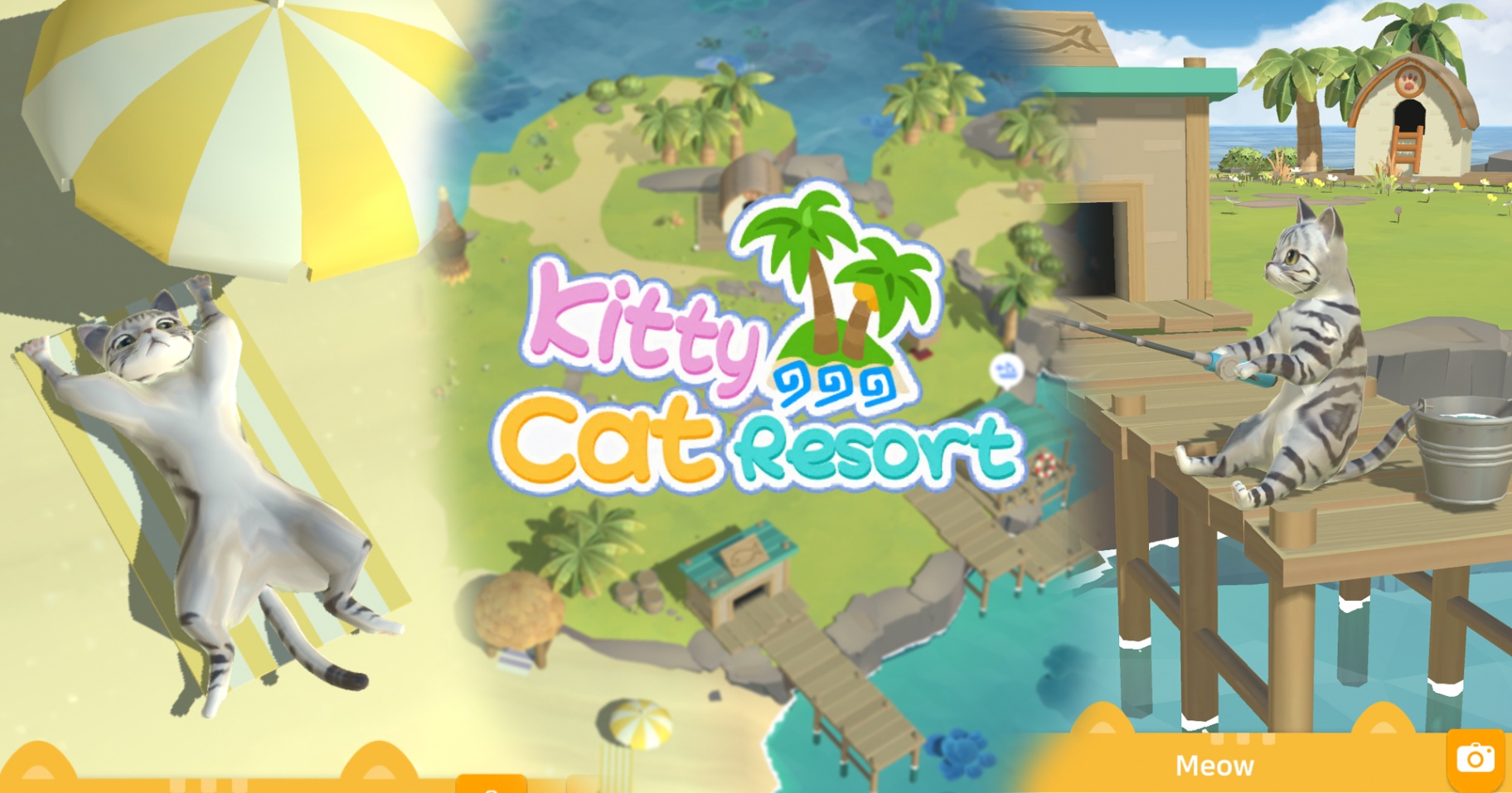 We've established earlier that Kitty Cat Resort is both a simulation game and an idle game. Since idle games involve simple clicks and taps to play them, these simple clicks and taps are the only thing you need to do to earn money.
Simply doing the quests and paying attention to what's happening in the resort to manage the facilities will instantly earn you money that you can later spend to upgrade them.
Earn Money While Offline
As an idle game, the Kitty Cat Resort will instantly give you in-game money once you log back in after a few hours or even days of not playing the game. But don't worry about the cats in there. It's not like the Tamagotchis of the late '90s that will die if you neglect them.
Ensure that you tap on all the notifications on the facilities and do all the pending tasks that will welcome you once you log back in. Earning in-game money is as easy as that.
The Bottom Line
Overall, playing the game could be an enjoyable experience, and you would appreciate that it didn't require you to be always online. Also, if you spend time away from the game and you come back, you'd be excited to collect the rewards since you'll be able to add another facility or even upgrade the existing ones.
For any cat lover, the Kitty Cat Resort is a great mobile game that anyone can enjoy. It doesn't require much time to play, and even without gaming experience, you will easily learn the ropes of the game in a few minutes.