Mobile games don't need to be complicated for them to be enjoyable. There are a lot of mobile games that use a very simple mechanic that is also quite entertaining. One of which is Count Masters: Crowd Run 3D.
In Count Masters players get to build an army to take down their opponent and lead their people to the finish line. While Count Masters offers a very simple premise, the game encourages the players to use their creativity to employ different strategies to win the game.
If you are looking for an exciting mobile game to play, Count Masters should be on your list. Check out the premise of the game, how to play, how to win, how to upgrade and fight, and even more below.
Accept that You're Always Going to be Fighting
Maneuver Your Way Around Obstacles
Play the Game With Your WiFi
Upgrading Your Units Will Cost Coins
Show Off Your Cool New Skins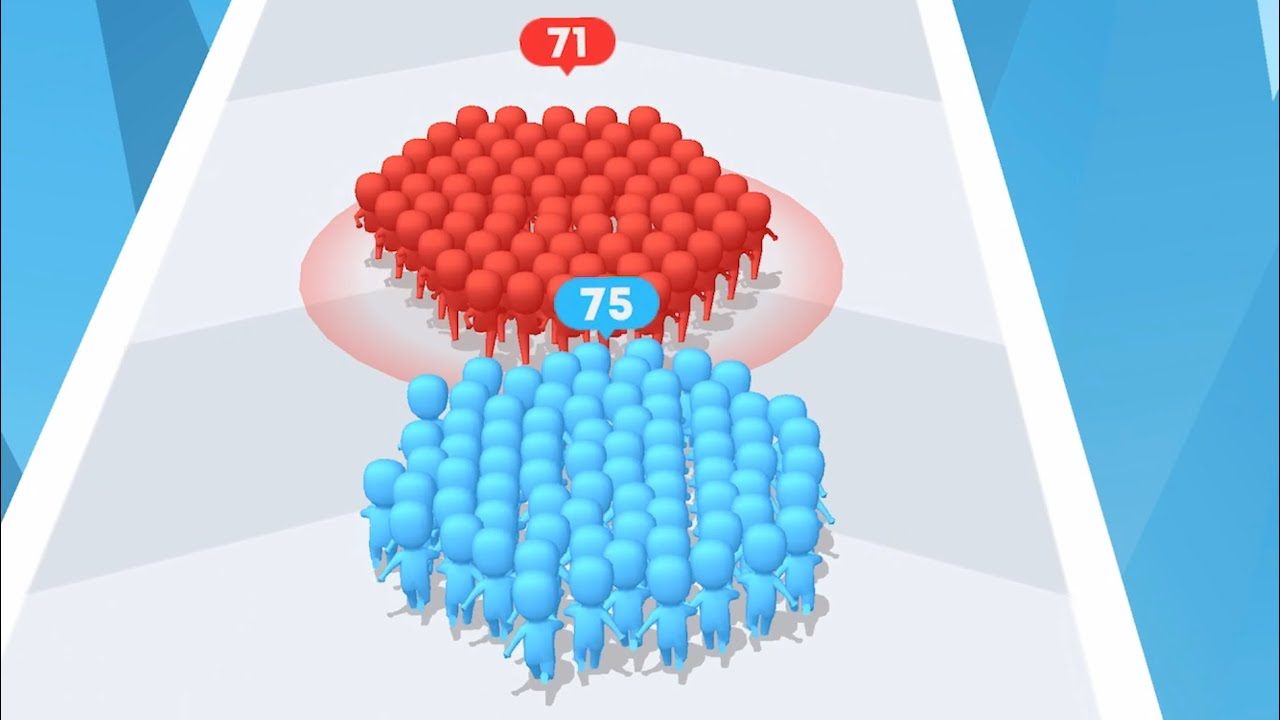 Accept that You're Always Going to be Fighting
The very first thing that every player should immediately accept as part of the game is that you will be fighting most of the time.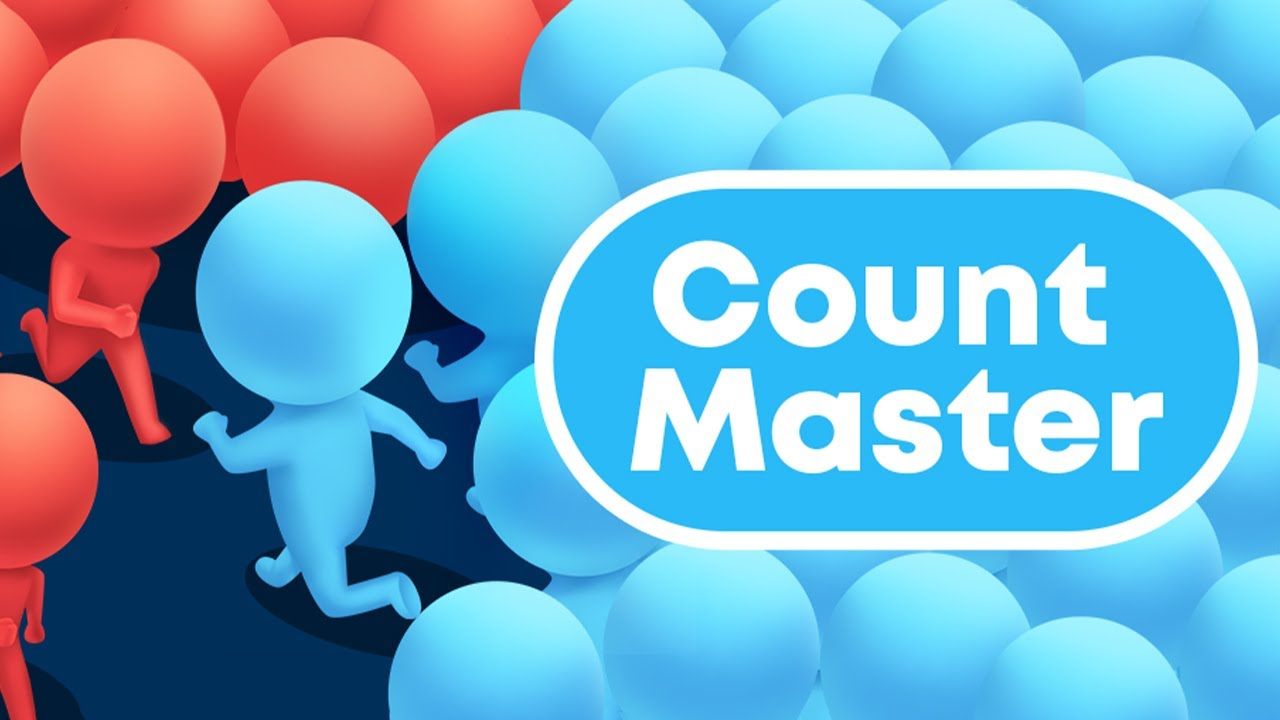 No matter how you try to avoid the large crowd, the moment that one of your people engages with the red people, it will immediately result in a fight.
You might try to avoid initiating fights as much as possible but the best way to get to the end is to learn how to fight. It is very difficult to get through to the finish line without having to fight a single unit.
It is best to accept that you are going to fight a lot in this game.
Choose a Gate Wisely and Grow Your Army
The core gameplay of Count Masters is building your army of units. The best way to do this is to choose the right gate to get new units to join your army.
There are a lot of gates to choose from so it is best to be careful in choosing the one that will get you the highest amount of units. Pick a gate that will provide you with a steady amount of units and then, later on, choose a gate that has a multiplier.
Multipliers are best when you already have a good number of units in your army. This will drastically increase your army and you should be able to destroy those who are on your path.
Maneuver Your Way Around Obstacles
Each round in the game will have obstacles that will try to whittle down your army. The more you hit these obstacles, the more units you lose which can be detrimental to you especially if you are up against a larger army.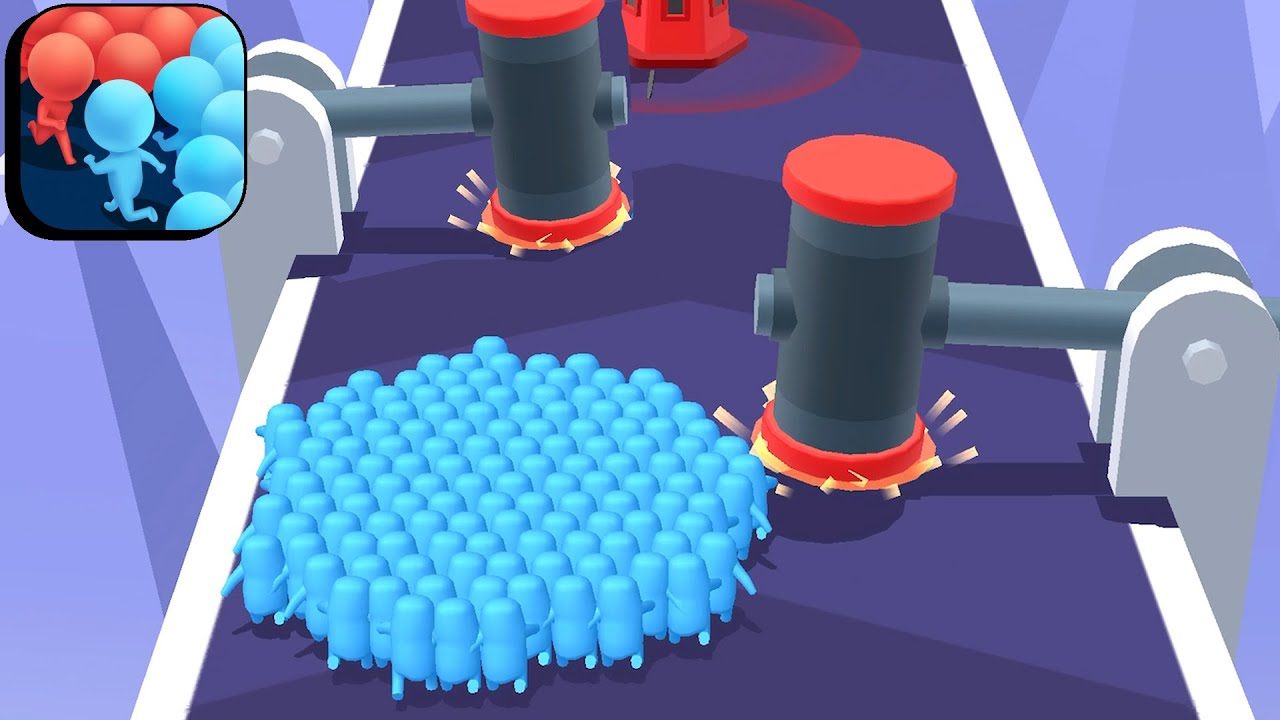 Try to avoid running into obstacles early on especially those that are found on the side. You can always use the left and right buttons to move your army away from the obstacles.
However, there are some obstacles that you'll inevitably crash into along the way. The obstacles found in the middle of the platform are very difficult to dodge so you might as well run through them.
Thankfully, these obstacles don't take too much of your army so you should be okay in the long run.
Use Your Army to Run Over Buttons
There are a lot of obstacles and traps to overcome at each level of the game. Running over them would spell doom to your army especially when you come across spikes.
Fortunately, these spikes can be retracted when the green button before the spikes are activated. The best way to handle this situation is to use your army to run over the button to retract the spikes and run as fast as possible across them before the spikes are activated again.
If you do miss the button, it will immediately terminate all of your units and you'll have to start over again.
Play the Game With Your WiFi
Count Masters can be played in two ways. One way is through online play where you need to connect to the internet and the other is through offline play where you don't need to use the internet to play the game.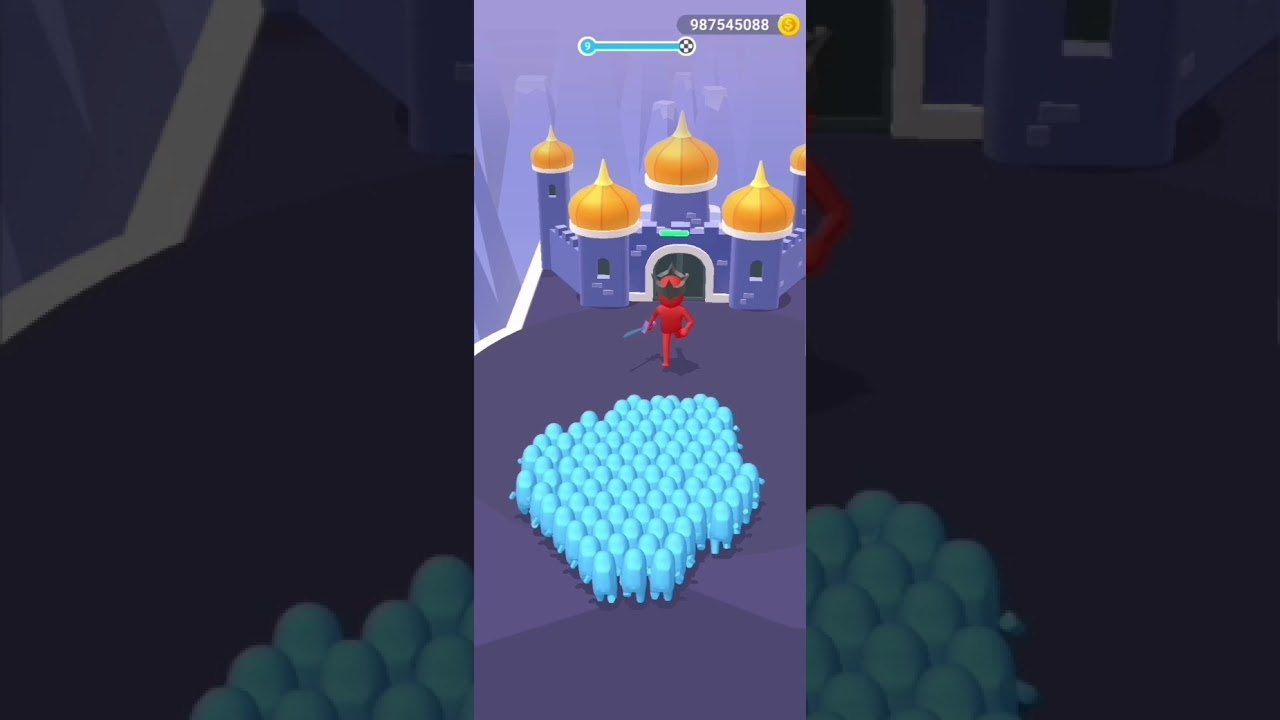 The best way to gain more income in the game is to play with your WiFi as it allows you to watch ads and let you earn rewards.
If you are not too concerned with earning gold coins in this game, you can always choose to play offline.
Many people prefer to opt to play offline but the potential of getting a lot of gold coins cannot be missed.
Increase Your Income, Increase Your Power
At the start of each level, you will be given several units as your starting army. You don't need to have a lot of starting units especially in early levels but as soon as you progress through the higher levels, you'll need to build a good set of starting units.
The best way to increase your income is by watching ads. Your starting units will depend on how many gold coins that you have at the start of each round. The more you get gold coins, the more units you can recruit before the game even starts.
Watching ads will reward you with tremendous amounts of gold coins. Use these coins to recruit and increase your starting units. The more units you recruit early on, the faster your army will grow considering you can pick multipliers early on in the game.
Upgrading Your Units Will Cost Coins
Coins will always remain an integral part of Count Masters. One of the main reasons why earning an income in this game is to make your units stronger through upgrades.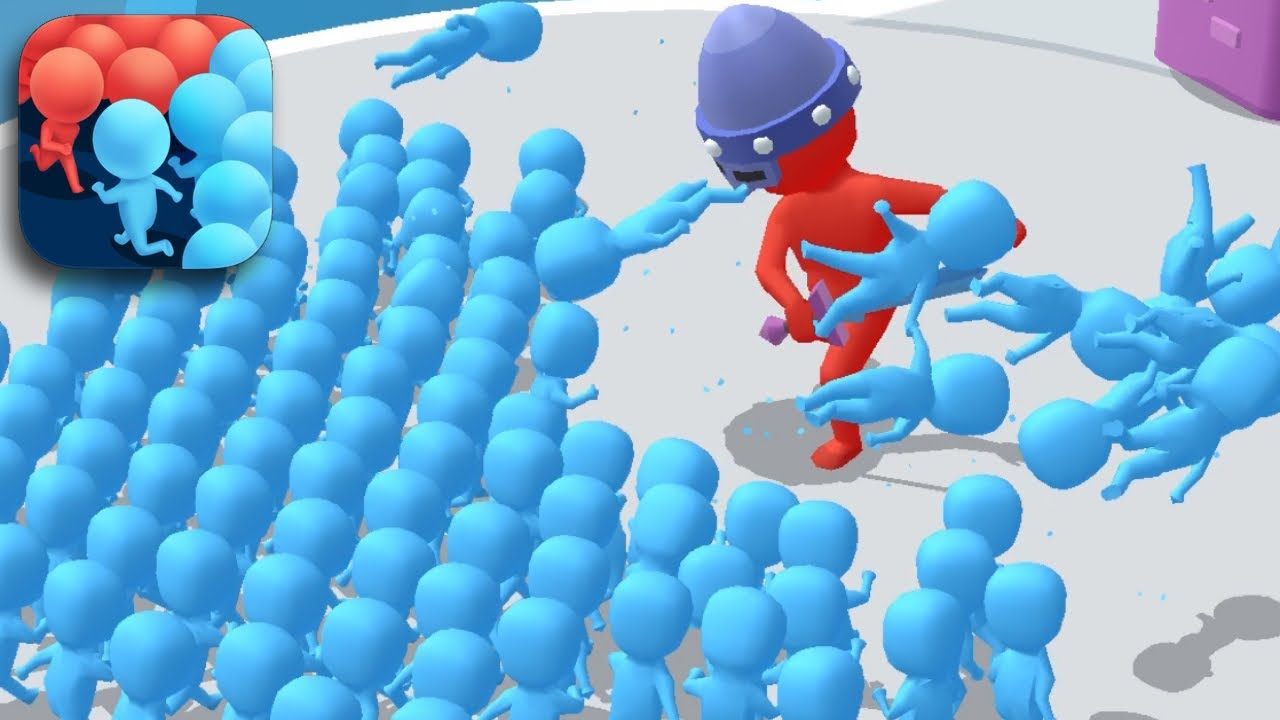 Use the cash that you've earned and spend it on upgrades that will either let you have better starting units or increase your chances of getting a good reward.
There's still a lot of upgrades that you can do for your units and it is up to you to find which one suits you best.
Remember, getting a steady flow of income will always give you the advantage that you need to win more games.
Prepare for Boss Fights
Yes, Count Masters has boss fights and you should be prepared to deal with them at the end of certain levels. Fighting is the only way to get through each boss so make sure that you have a lot of units in your army to deal with them.
There is strength in numbers as it allows you to overwhelm bosses as soon as you begin your attack. Be careful though. Bosses deal a high amount of damage that can easily wipe out your army so try to dodge a few attacks while you deal one yourself.
This is where numbers begin to become an advantage as the more units that you have, the more chances you have at dealing damage.
Show Off Your Cool New Skins
Apart from recruiting units to your army, Count Masters also features cosmetic skins. Skins offer no strategic advantage in the game so having one does not necessarily affect how you play the game.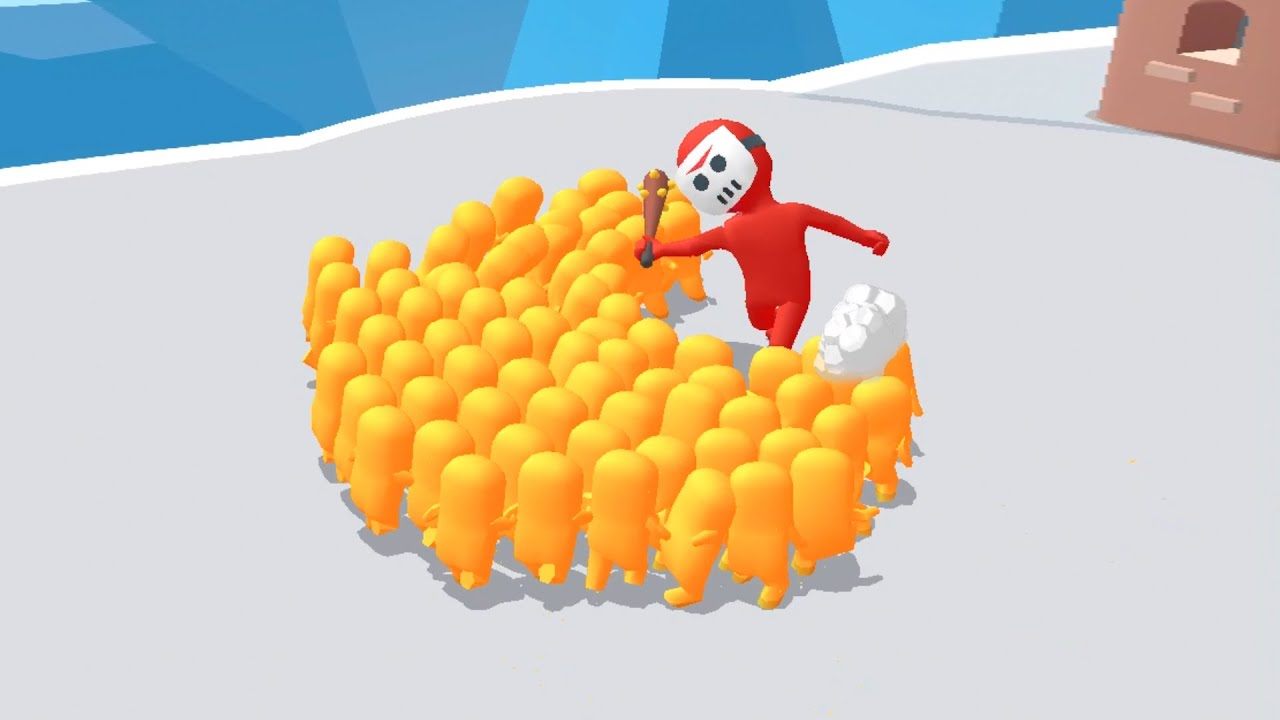 Skins are only offered as cosmetic items but they can also be cool to look at. They are often acquired by players to show off their progress in the game.
If you want to unlock a new skin, you can always do so by watching a video ad. Stick around until the end of the video and claim your new skin afterward.
Don't worry too much about unlocking new skins early on. You'll get to them when you have progressed in the game.
Save Your Cash for Important Upgrades
At this point, you may have already collected hundreds or even thousands of coins from playing the game. You might feel tempted to use these coins instead of watching ads to purchase those new skins.
However, it is best that you try to save your hard-earned coins by investing in upgrades instead of choosing new skins. Remember that skins don't offer anything vital to the gameplay while upgrades are crucial to the success of your game.
Save your cash and don't be tempted to buy skins. You can always watch ads to get new skins in the game and it doesn't take a whole lot of your time to do so.
Conclusion
Count Masters: Crowd Clash & Stickman Running Game is a fun mobile game with very easy mechanics that infuses an in-depth strategy. Games are easily won when you utilize the best strategy so learning how to earn an income, employ the best starting units, and upgrade your army should be your priority.
Hopefully, the tips mentioned above will help you land more wins and defeat the bosses you encounter. Count Masters: Crowd Clash & Stickman Running Game is now available for download on the Google Play Store for Android and the App Store for iOS.