From Jaws to Deep Blue Sea, we all know sharks are the king of the ocean. In Hungry Shark Evolution you lead a hungry shark in search of food to eat while also fighting off other creatures in the sea.
In this action-packed adventure game, you explore an open world, discover different creatures, get equipment to boost your survivability, and even take part in events.
However, most new players have no idea how to play the game. Here are some of the best ways to play the game including how to earn coins and gems, and more with the guide below.
Check Out the Map
Master the Megalodon
Beware of Giant Enemy Crabs
Get Free Gold Coins and Gems
Unlock Special Sharks and Equipment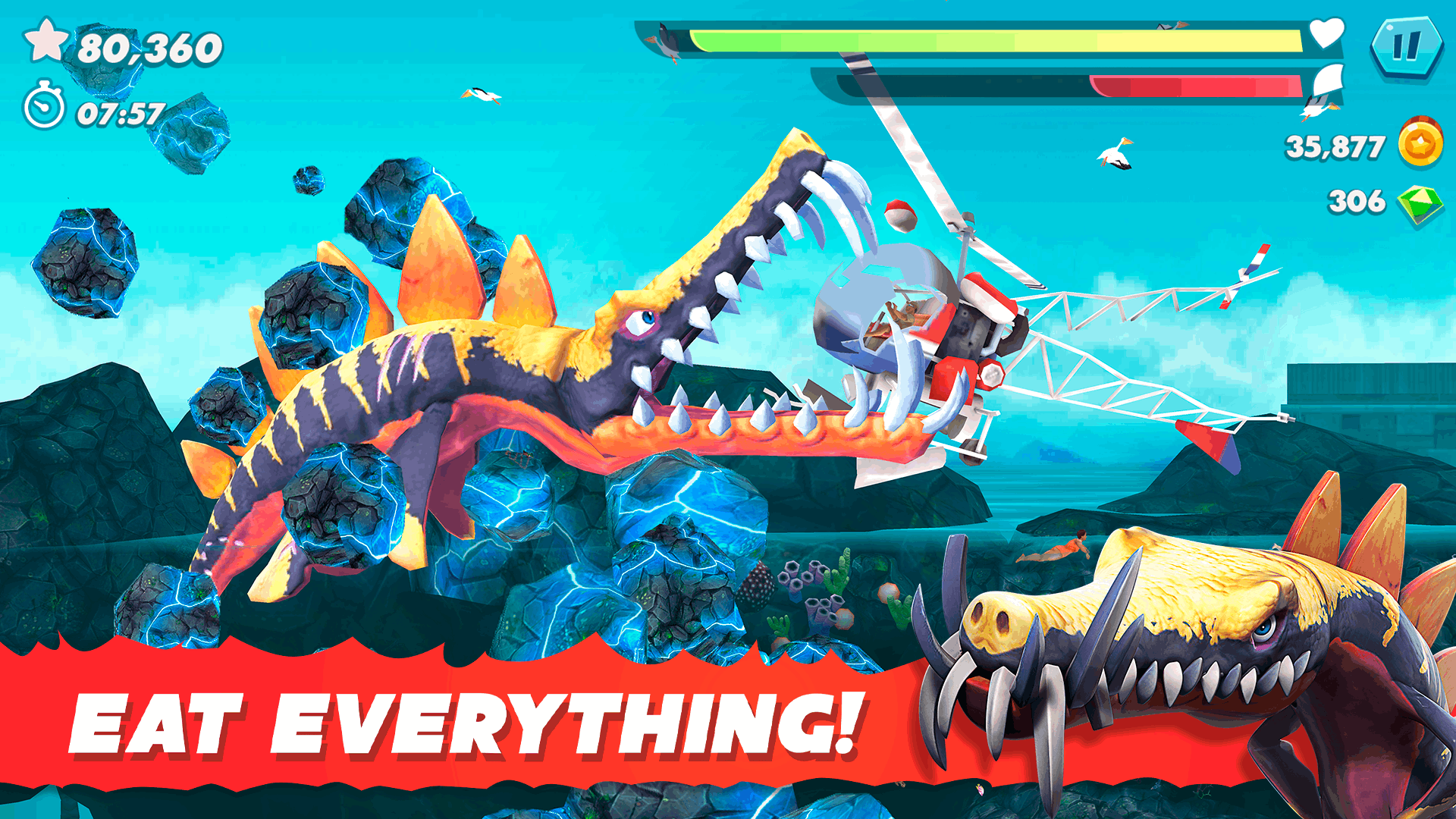 Check Out the Map
You'll soon discover that playing the game of Hungry Shark Evolution requires you to have tremendous map awareness. The mini-map is a feature that lets you know where you're currently at in the game and allows you to navigate through the different areas of the game.
This is a vital skill that every player should know as it is important to identify different areas as you finish different missions. Speaking of missions, there are ones that will require you to consume certain types of fish that can only be found in some spots.
This is where your skills in reading the map come into play. Always check the map for areas where rare fish like angler and gulper fish tend to hide. Always refer to the map when you want to finish those missions in the game.
Bring a Baby
Speaking of missions, there will also be a time when doing missions can be a bit troublesome. There will be instances that enemies can be very difficult to deal with or you just simply need a little boost. Baby sharks are a great option to help you give that extra power that you need.
Whether you need a speed boost or help increase your stamina, a baby shark will always be a helpful sidekick. You can unlock a baby shark by using gold coins or gems at the in-game shop. Most baby sharks give out additional stamina.
The cheapest one would be the Baby Reef Shark costing 1,000 coins and giving out 5 additional stamina, and the most expensive being the Baby Megalodon Shark costing around 900 gems and giving 30 more stamina.
Master the Megalodon
Sharks eat different things in this game. Most sharks can devour a lot of objects and animals but certain types are off-limits like jellyfish, boats, and other large objects.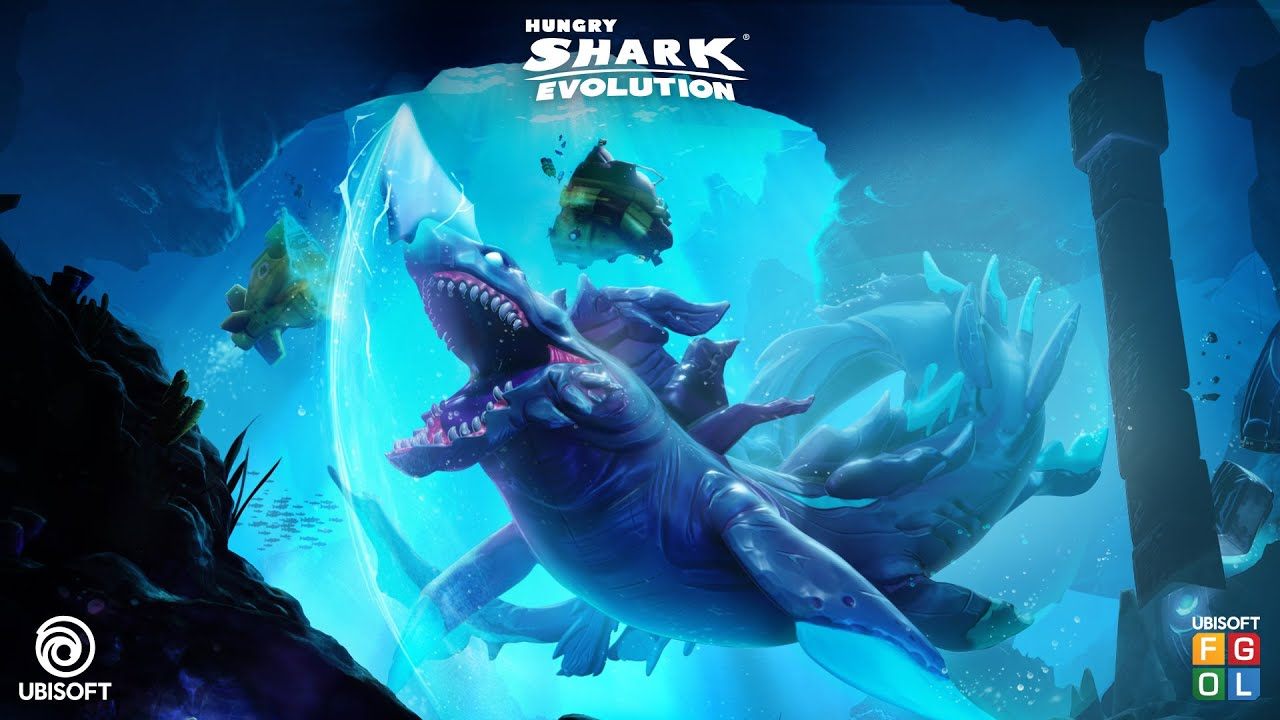 However, there is one type of shark that can eat and destroy almost everything that comes in its path – the Megalodon. The Megalodon shark is a prehistoric shark with a very large size and a very large appetite.
This is the only shark that can devour everything; however, it is also one of the most expensive sharks to purchase.
Priced at around 50,000 coins, Megalodon sharks should be your aim, however, if you don't have that many coins, it is better to use lower-level sharks and equip them with upgrades for protection.
Increase Your Level Through Growth Points
At first, you'll enjoy playing the game by devouring different animals and objects early on. As the game progresses, you'll soon notice that you will need to upgrade to a bigger and better shark to help you tackle more difficult missions.
It is at this point where you will need to collect growth points to afford better sharks to deal with the mission's objectives.
Earning growth points allows you to collect coins that you can then spend on purchasing a newer and better shark until you can unlock the Megalodon.
Beware of Giant Enemy Crabs
There are a lot of creatures that you can devour in Hungry Shark Evolution. Most of them are harmless fishes and some of them are just floating objects.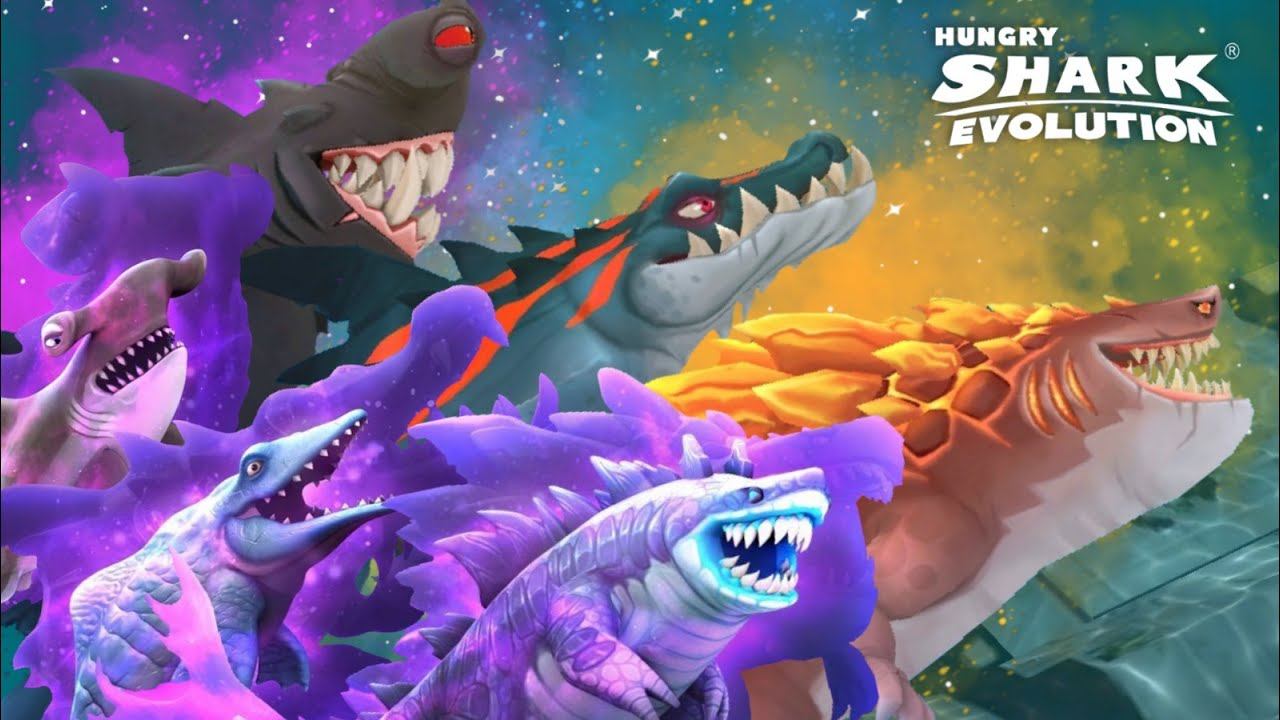 Devouring animals and objects can be very fun but the game takes a serious note when it comes to dealing with boss fights. Giant Crabs are going to be your worst enemies in the game.
They can cripple you and are fairly difficult to deal with. While they are only found in the depths of the ocean which you may rarely go to, you are bound to fight one. This is why getting a stronger shark early on is the best strategy to defeating these crabs.
For those who have not owned one, you can either steer clear from these depths or be forced to tackle them and run the risk of dying.
Take Down Submarines
Submarines are some of the most difficult enemies to take down in this game. They are fortified with armor and to defeat them, you must have the element of surprise. Ramming them down head-on is the only way to deal damage to them and take them down.
However, this could also mean that you will need to take damage yourself. This is the reason why having a shark with good stamina comes into play.
Taking submarines down will be very risky but it is also very satisfying and rewarding to do. Be prepared when you finally face on.
Get Free Gold Coins and Gems
By now, you know that coins and gems are two of the most important resources in the game. You can collect coins while playing the game but gems are rarer in nature as they can only be purchased with real money.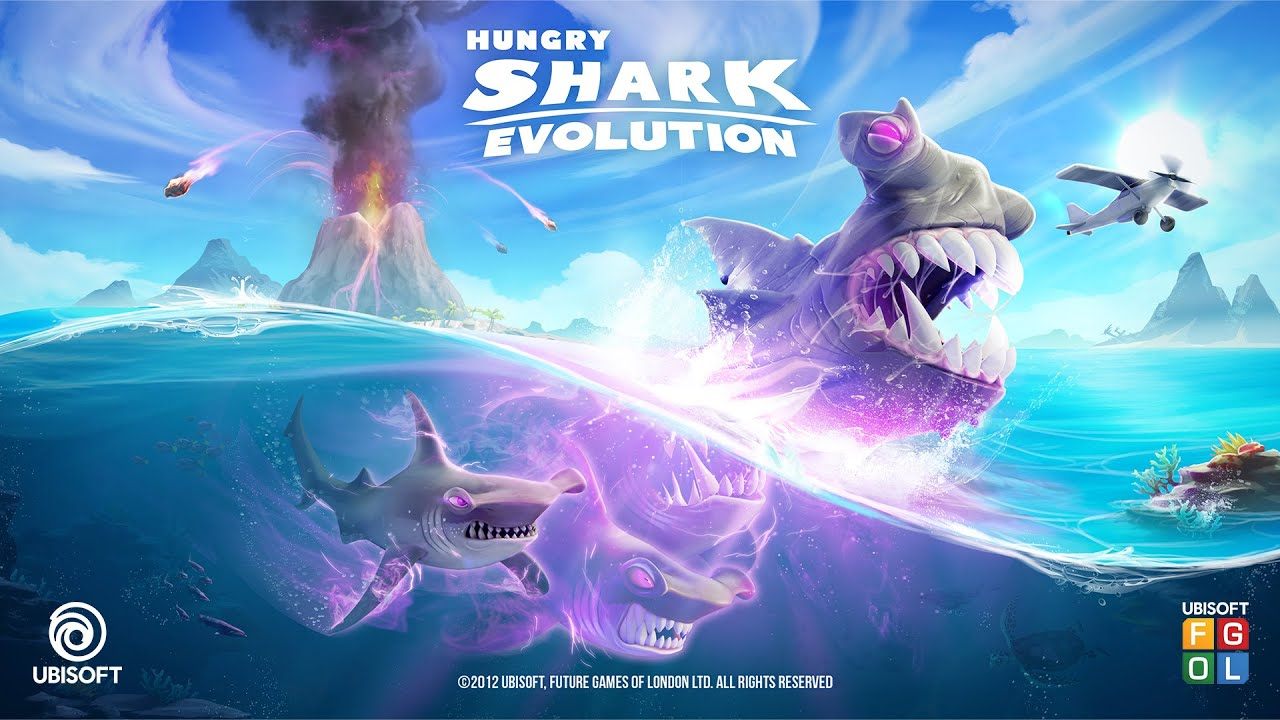 There are some ways for you to earn free gold coins and gems in this game. One of which is by learning to start watching ads. Before you go and play the game, watch a few ads after you log in.
Tap the diamonds at the right corner of the screen and you'll be led to another page where you can watch trailers and ads. Each video you watch will earn you around 100 coins and 1 gem so be sure to make it a priority to watch these videos before you play the game.
Collect Daily Rewards from Chests
Apart from watching videos and trailers, you also get to receive rewards from chests by simply logging in and playing the game. You'll then be able to get chests from completing the daily quests.
After a match, you will be notified that you have received gold coins from playing and once you get back into the home screen, you'll receive your daily rewards as well. Be sure to collect them before you log off.
Another great way to receive more rewards is by logging in and linking your Facebook account. Doing so will give you 10% more coins. Speaking of social media, you can also check the list of items you can get by tapping on the social media icons for free coins.
Unlock Special Sharks and Equipment
Now that you have acquired free gems in the game, you can use them to unlock special sharks. These are only available to purchase through gems so you might as well start saving them up and choose the best special shark for you.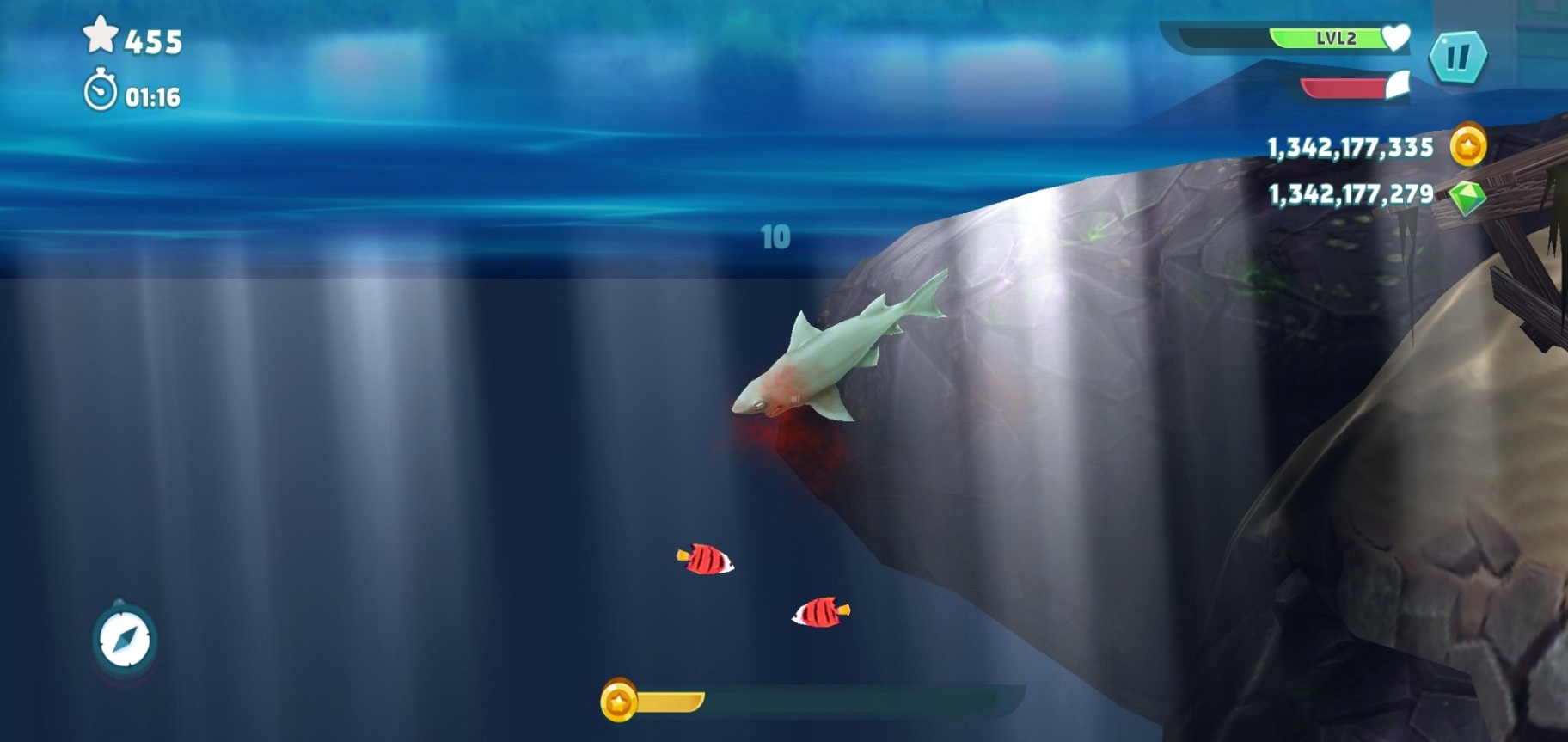 These special sharks offer more fortitude and stamina than the ones you get to purchase through coins. You can also start unlocking equipment for your shark through the use of the coins you've gathered.
There is a lot of equipment that you can load to your sharks such as the missile launcher, laser, cloaking device, firework, skateboard, jetpack, and more. You may also want to use Crab Fork which is very useful when dealing with giant enemy crabs.
The Gold Rush
Every shark that you own has a certain threshold. When this threshold is reached, it will activate the gold rush. When the gold rush is active, you get to receive tons of points which will, later on, be converted into gold coins after the game.
Make sure that you try to be aggressive when the gold rush is active but keep your eyes peeled for objects that might diminish your health.
Most players think that having the gold rush active will give them invincibility but the fact is, it will only make you even more vulnerable so always check the health of your shark and avoid dying so you also don't waste the gold rush.
Conclusion
These are just a few of the best practices used by many players in Hungry Shark Evolution that are highly applicable for new players. These tips will always be useful and should come in handy especially during your first run in the game. It is also helpful to know how to get coins and gems to upgrade your shark.
Hungry Shark Evolution is currently available for download to all mobile devices at the Google Play Store and the App Store.