The past few years have seen an increase in the amount of VR games being released. The advent of technology and the lightning-fast upgrades to most VR headsets have made VR games more accessible.
Looking for some of the best and most famous VR games is not that easy. There are many VR games out there, but only a few have remained popular over the years. Here are some of the most famous VR games.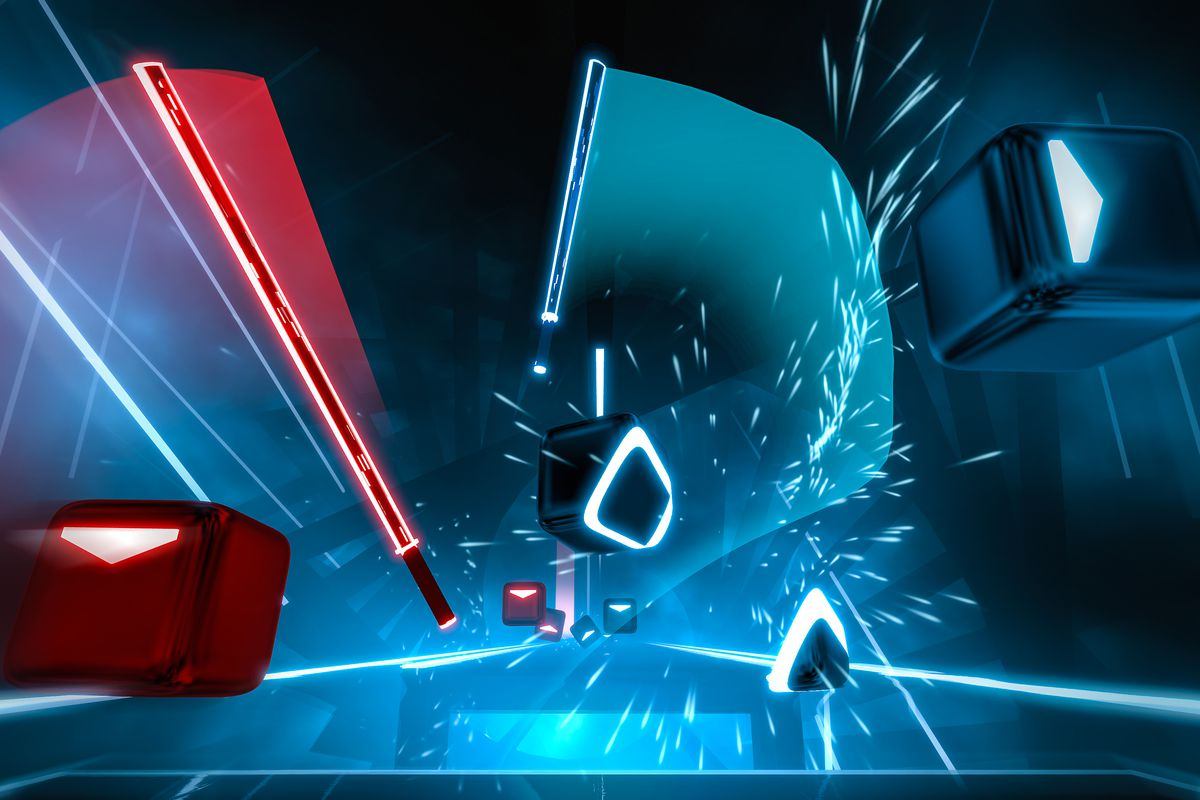 Astro Bot Rescue Mission
Played using the PlayStation VR, Astro Bot Rescue Mission is a platformer game where you can rescue your crew all across space. The game has 20 main levels and even more challenging secondary levels to play.
While the game might be short for some avid platformer fans, Astro Bot Rescue Mission presents many things that can be fun when played at parties and gatherings. There are so many things to do when playing with 360-degree worlds and many different weapons to choose from.
The game also features some of the kookiest characters and the best gameplay that you can experience in VR. Each level is very different from the next, thus giving players something new and refreshing to play. It is undoubtedly one of the most popular VR games, even if it was released in 2016.
Beat Saber
You might have already heard about this game before, or you may have not, but the best thing to describe Beat Saber is it's a fun rhythmic game played with lightsabers. Yes, you heard that right. You will be using your lightsaber to cut through notes to the beat of the song.
While the premise of the game is very simple, there are various levels of difficulty that will make playing more challenging. This also opens for unlimited replayability as the game also provides many updates, including the latest songs that you can find in the charts.
Not only will you be enjoying yourself to the song, but you'll also be working up a sweat with the game's mechanics. Given its track record, Beat Saber belongs to this list of popular VR games to play.
Doom VFR
The Doom franchise has always been known as a series of violent but ultimately fun first-person shooter games. With that in mind, Doom VFR brings the franchise to the VR genre with its reboot of the popular 2016 version of the game.
The game still follows a very linear storyline, but Doom VRF is very entertaining because it allows the player free movement. This also means that enemies can come at you from all angles, so you'll need to be very adept at handling the controls.
Designed to be the best first-person shooter game in VR, Doom VFR remains unrivaled with how well the franchise fits into the VR genre.
Star Wars: Squadron
Imagine being able to drive an X-Wing Fighter or a TIE Fighter and lead a squad into battle. Set within the Star Wars Universe, Squadron lets you play and experience what it's like to be in the middle of a space battle.
You can choose your starfighter from a list of popular Star Wars vehicles, which can also be customized to your liking, and then blast off to space to complete your mission. There's a lot more from the game, including a single-player campaign where you can meet with the Rebels or join the Empire and experience each side of the battle.
However, the best part about Star Wars: Squadron is the online multiplayer experience where you can meet other players and duke it out. Easily one of the best VR games to have come out in years, Star Wars: Squadron is available on PC and PSVR.
Half-Life: Alyx
Half-Life: Alyx is game developer Valve's take on the VR platform. Set after the story of the first Half-Life but before the events of the second game, Half-Life: Alyx follows the story of fan-favorite character Alyx in an attempt to find a weakness to the incoming threat.
The game has around 11 hours of playtime and has been known to provide a high-quality gaming experience with its graphics and game physics. Most notably, the game also features impressive mechanics that are only exclusive on the VR platform.
Fans of Half-Life games have given this game a try and have loved it from start to finish making it one of the most popular VR games to be released. Half-Life: Alyx is available through HTC Vive, Oculus Rift, Rift S, Oculus Quest, Valve Index, and Windows Mixed Reality.
Blood & Truth
Probably one of the most polished and most engaging VR games of all time, Blood & Truth is a first-person shooter game that tells the story of a former Special Forces that is bound to save his family from a crime boss. Don't let the game's simple premise fool you.
The game offers stunning setpieces wherein you can see the tremendous amount of work done by the developers. Each level plays differently and offers new interactions and mechanics to discover and experiment with.
Blood & Truth is not your typical first-person shooter game, as it has one of the most immersive experiences ever to be created in the VR platform. You'll soon find yourself playing the game for hours with its engaging storyline and beautifully rendered graphics.
The Walking Dead: Saints & Sinners
The zombie horror survival genre in VR has remained stagnant for a while, but it all came to an end when The Walking Dead: Saints & Sinners was released. Many have already guessed that The Walking Dead franchise would soon dip its toes in the VR platform, and they will release a very strong game.
Saints & Sinners offers some of the most interactive environments in any VR platform. With players having to control the strength of swinging their weapons down to using a spoon as a weapon to kill zombies, it's all about making good use of your environment to survive.
The game also features an action-heavy campaign where you trek through the vast landscape of post-apocalyptic New Orleans. The game is a contender as one of the top VR games in recent years.
Pistol Whip
You'll find many VR games on this list with varying degrees of difficulty, features, and mechanics. Most of these games often stick to one genre to solidify the entire game. However, Pistol Whip takes a risk in merging two genres and with great success.
Pistol Whip perfectly blends the first-person shooter genre within a rhythm game. In this VR game, players can select a level and shoot at enemies, but the catch is you need to shoot to the beat of the game's soundtrack. It might be a bit difficult to grasp how this can work, but this is where Pistol Whip truly excels as a VR game.
Players can point and shoot, point at the floor to reload the gun, and move around to dodge and take cover from bullets, all while trying to be in rhythm with the music. It might seem difficult to grasp at first but playing it is another experience. You'll immediately get the hang of things, and when that time comes, the game comes alive, and players will find themselves playing for hours on end.
Job Simulator
Sometimes, you want to take a break from all the action-heavy VR games that you see on this list. There are many VR games that often require you to move around, and it can be quite exhausting, and you need a game to chill out and vibe.
Job Simulator should be the perfect game you're looking for. The game is what the title is all about. You take on different jobs at the same time in this weirdly fun simulation game.
The VR experience immerses you through the process of fixing a vehicle as a mechanic or preparing a dish as a chef, or even as simple as working inside an office. There's even more to do with Overtime mode as players can do infinite amounts of jobs.
Minecraft VR
Who would have thought that Minecraft would make a jump from PC to the VR platform? Many have already guessed that Minecraft is the perfect game to be ported into the VR platform for its simple graphics but endless possibilities.
The game's first-person perspective is already a giveaway as to how much Minecraft fits perfectly into the VR platform. Much like in its PC version, players can explore, hunt, gather, build, and fight off creatures to survive.
Minecraft VR still delivers the same Minecraft experience that you get on PC, but this time, you're using either the Oculus Quest, Oculus Rift, Rift S, or the Windows Mixed Reality.
Conclusion
These are just some of the most popular VR games to have ever graced the platform. While these games vary in both graphics and gameplay, one common factor about why they are known as the best and most popular is that they bring an immersive experience to the player, which most VR games aim for.