If you're an avid video game player, chances are you have more than one video game console inside your house. With new consoles coming out often, figuring out a video game console display will be helpful.
For those who don't necessarily have a dedicated room for gaming comforts, having an ideal set up can make playing gaming consoles much more engaging and inviting. Not to mention, this makes organization a breeze.
With numerous video game console display setups available, it can be quite overwhelming to find the right fit for you and your needs. Below are some ideas to help you get started.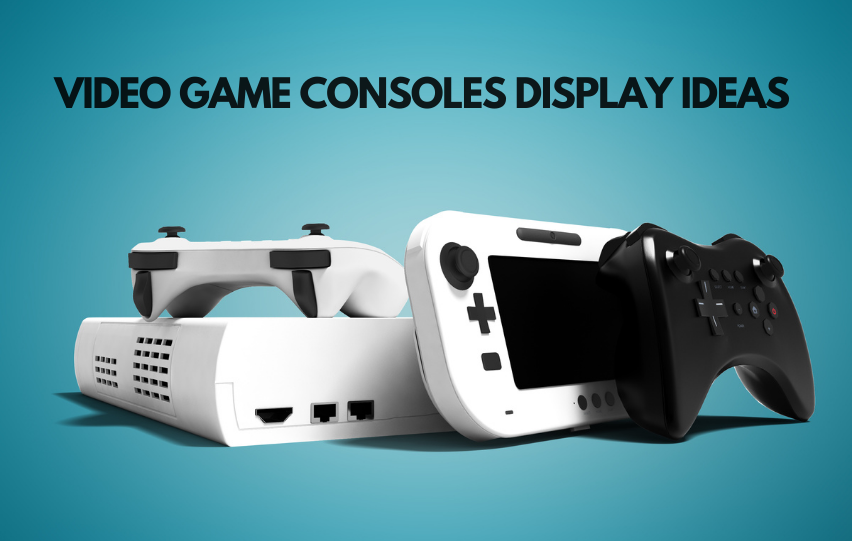 Think Vertical
For people who value minimalism or those who live in condos or other smaller spaces, the best way to go is by placing your console on a shelf.
Doing so not only allows you able to maximize your floor space, but you're also able to 'widen' the length of the room. Mounting your consoles on the walls keeps things off the ground.
At the same time, this gives players space and freedom to take advantage of all the nooks and crannies in their space. If you're going this route, you can mount your video game console just below the TV.
You can also place this on the side of your TV. Or, if you want your gadgets to look like a gallery wall, you can easily frame these by hanging the consoles around the screen (just like pictures) and place the controllers below the television screen.
For more visual impact, place an LED strip on the underside of the shelves or around to illumine the space. This will emphasize your gaming space and bring more oomph to your display.
Refurbish Bookshelves
Breathe new life to your old bookshelves by fashioning these into a video game console display to corral all of your gadgets. Going this approach allows you to see all the consoles you have in your arsenal neatly lined in rows.
Thankfully, some of the more modern bookshelves available on the market today, similar to that of Ikea, can easily be used as-is. Simply use each dedicated slot to house your machines and place your television screen right smack in the middle.
Make a Dedicated Video Game Storage Section
For those looking to make video game storage work with their existing space, making a dedicated display might be up your alley. This can serve as both your television stand and a media storage unit to house all of your console collection.
While this may not exactly be the easiest option out there, making a piece of furniture that multitasks and looks good while doing so will give you a host of rewards. Plus, customized furniture can fit your space (and your consoles) to a tee.
Since you're creating this from scratch, you can easily incorporate an outlet that can charge or power several devices at any given time.
Out of Sight, Out of Mind
Last but certainly not least is keeping cables out of sight. After all, these pesky wires can be an eyesore, not to mention a hazard for just about anyone.
One way to house your cables is by using a cable organizer. This keeps cords at bay and hides in neatly in a box.
However, if you want to apply the "out of sight, out of mind philosophy" to your consoles, you can also put these in a drawer or an ottoman and simply bring them out when you want to play.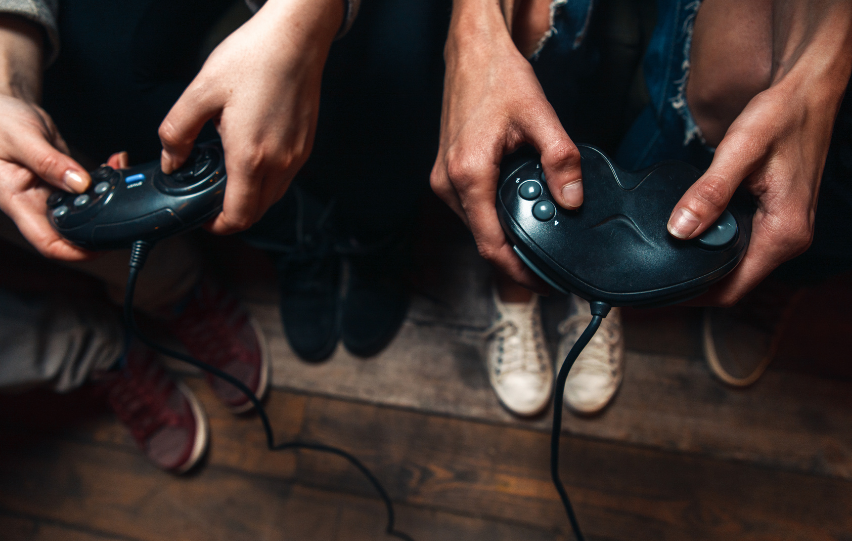 Conclusion
There are endless video game console display options available. With these tips, you can certainly stay organized despite having multiple game consoles in your home.