There are far too many games out there these days that are made to be played in small bursts. Brief encounters, designed for a world that doesn't have enough hours in the day, and that is packed with distractions. And there's no problem with that.
If you're quite a busy person that enjoys playing games, then these small, bite-sized games are probably just your cup of tea.
However, there are some games that, if you don't really have much time, you should never play. You have been warned! Read on to find out about these games:
Red Dead Redemption 2
Risk of Rain 2
Disco Elysium
The Division 2
Fallout 3
The Elder Scrolls V: Skyrim
Mass Effect: Andromeda
Grand Theft Auto V
Animal Crossing: New Horizons
Among Us
Monster Hunter World
Crusader Kings II
Warframe
Slime Rancher
Divinity Original Sin 2
Frostpunk
The Witcher 3: Wild Hunt
Assassin's Creed: Odyssey
The Sims 4
Destiny 2
Final Fantasy XV
Cities Skylines
No Man's Sky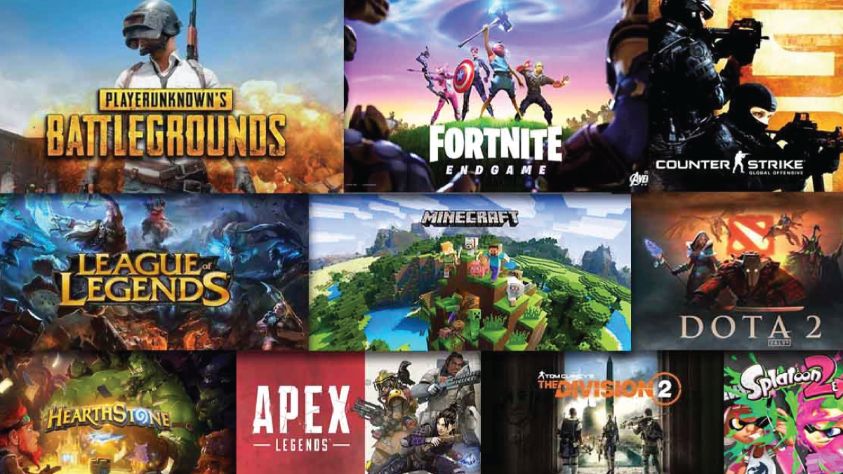 Red Dead Redemption 2
Rockstar's utterly massive and critically acclaimed western open-world game finally came to PC a whole year after it made its debut on console, and the wait was so worth it.
Red Dead Redemption 2 on the PC is the best way to play the game, with plenty of graphics options to make the game total eye candy.
It is also one of the longest games to be recently released, too, fleshed out even more by all of the diversions.
Risk of Rain 2
Risk of Rain 2 is sort of on the opposite end of the spectrum in comparison to Red Dead, both in terms of gameplay and popularity.
The game was developed and released by Hopoo, an independent game developer, and is a rogue-like, third-person shooter with a colorful art style and world.
For those who don't know, rogue-likes are a subgenre of RPGs (role-playing games) characterized by a dungeon crawl through procedurally generated levels and permanent death of the player character.
Disco Elysium
Disco Elysium is similar to Planescape Torment if the latter placed you in the shoes of a drug-addicted, amnesiac cop recovering from an insane bender in the midst of a murder investigation.
You have a party, but instead of other characters, it consists of the conflicting voices inside your head shouting at you to do different things.
There's also no combat. This is going to be one of the most transformative RPGs you'll ever play if you do.
The Division 2
When The Division was first released, it was not a very good game. It took a few years, and several updates, to get to a place that was enjoyable for players.
So, when Ubisoft announced a sequel, many people were skeptical of their ability to do it right this time. Thankfully, they did, and The Division 2 is a well-grounded game.
If you're a fan of modern military realism, this game has tons of looting and shooting to keep you busy for days.
Fallout 3
Fallout 3 is set in a post-apocalyptic world and features the same gameplay mechanics that players have learned to love from Bethesda, the game's developer.
The game has you wandering the Wasteland, gunning down Raiders, ghouls, Deathclaws, and other radioactively-charged creatures while searching for the player character's father.
The main story alone takes several hours to complete, and there are also hundreds of side-quests in the game to do as well. You have been warned!
The Elder Scrolls V: Skyrim
Skyrim is perhaps Bethesda's most successful game ever, and it still receives sales each year, despite the fact that it was released in 2011.
In it, you play as the Dragonborn, who has the blood of the Dovah in their veins. Dragon's have returned, and it is up to you to stop them from ending the world.
Like most Bethesda games, Skyrim is a story-driven game, and there are hundreds of side-quests to complete, not to mention the main story and the two content-packed DLCs.
Mass Effect: Andromeda
If you've ever played any of the Mass Effect games, then you know how absorbing they can be.
In Mass Effect: Andromeda, you are taken to the Andromeda galaxy in an effort to establish a colony for humans and the various alien races.
However, you encounter a strange, ancient force, and some natives that seek to exploit it.
Grand Theft Auto V
If you're a fan of looting, shooting, and being a general burden to society, then this is the game for you.
In the GTA V story mode, you play as three different characters, as their lives collide due to their less-than-good behavior.
In the online mode, you'll encounter other players as you rob banks, smuggle narcotics, and blow up million-dollar vehicles.
Animal Crossing: New Horizons
New Horizons is a more recent release, and quickly became one of the most talked-about games of the year.
Its cutesy art style, interesting characters, and lack of rigid direction are what make this game so addictive.
Once you start collecting bugs, you won't be able to stop…. seriously!
Among Us
This is a game that will ruin your friendships. If you don't believe us, give it a try (don't say we didn't warn you!).
In Among Us, 10 players are stuck in space, and must perform tasks to win.
However, there are imposters amongst them, whose goal is to sabotage the other players, and also kill them. This is an addictive game of lying.
Monster Hunter World
Monster Hunter World is the latest installment in the Monster Hunter series, and is the most ambitious one yet.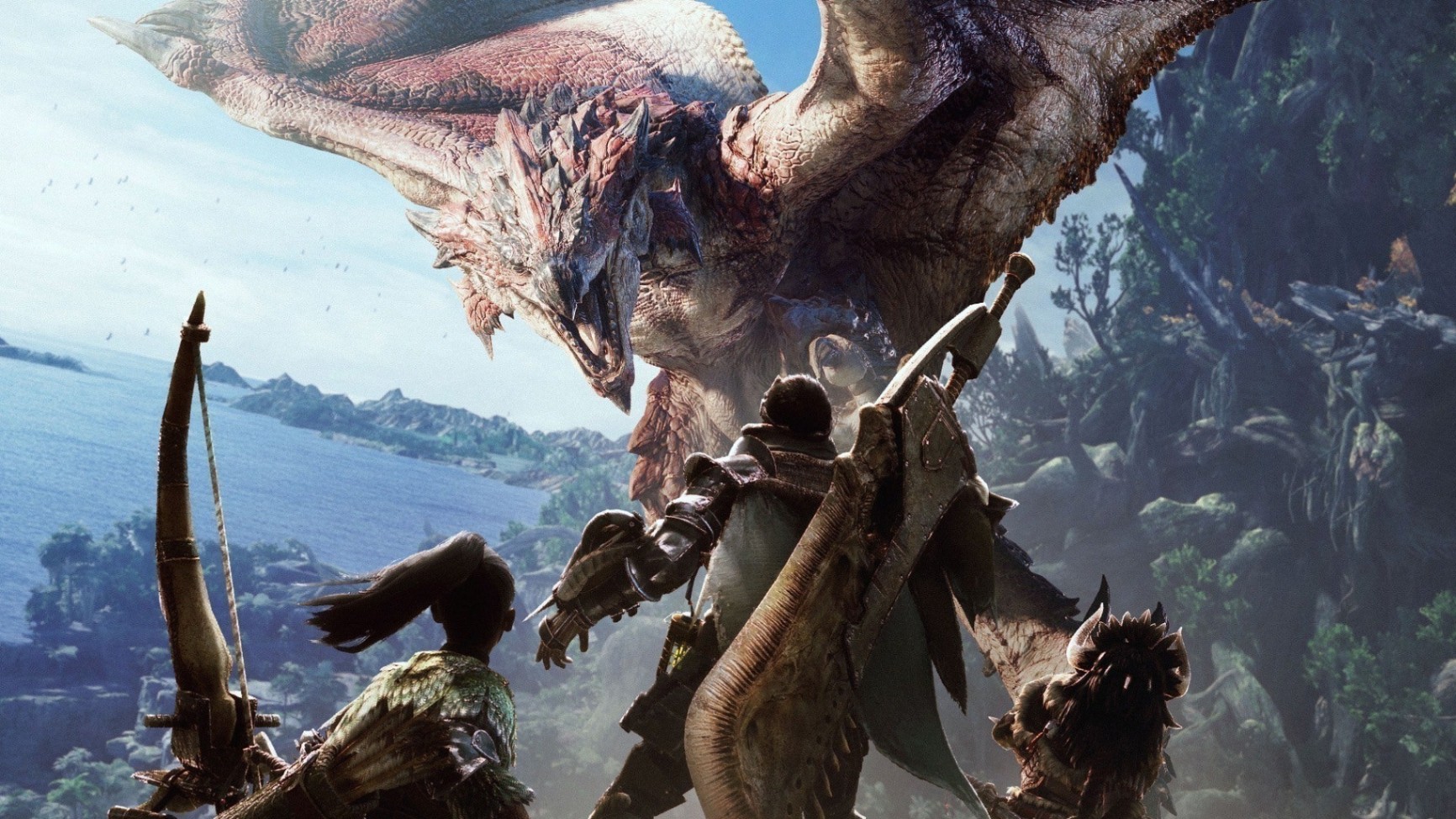 You'll explore an entirely new world, find and hunt new monsters, and craft all-new gear to make your hunting more efficient.
You can even play it with friends… well, you will start out as friends!
Crusader Kings II
Take on the role of the Medieval rulers of the world in Crusader Kings II.
In this game, you can play as an emperor, king, duke, or vassal of nearly any region in the world. It's a game of court intrigue, scheming, and war.
You'll become totally absorbed as you plot and plan your way to domination.
Warframe
If you're a fan of killing wave after wave after wave of enemies, then Warframe is just up your alley.
You can build and play as one of the many Warframes and experiment with different builds and playstyles to find your favorite way of exterminating hordes of enemies.
Slime Rancher
Slime Rancher is by far the cutest game on this list. In it, you collect and breed sentient slimes, and collect their colorful 'plorts' (their poop) to sell for money.
It's an extremely simple game but is extremely addictive as well. You'll spend hours trying to collect all the slimes and find all the areas to explore.
But be warned: not all slimes are friendly, and there are some serious hazards in this game. Keep an eye on your slimes, or they might just eat each other!
Divinity Original Sin 2
Divinity Original Sin 2 is one of the most polished, immersive, and fun turn-based RPGs ever made.
It boasts some stunning graphics that make the game gorgeous to look at, and the gameplay feels exceptionally smooth and natural.
You play as a Godwoken, fighting to stop the Voidwoken from destroying the world, while also trying to ascend to Divinity. The game is packed with stories, and you'll spend hours trying to learn it all.
Frostpunk
In Frostpunk, you are the mayor of a settlement that is constantly on the verge of collapse, be it environmentally or societally.
The world is frozen over, and the last humans have trekked North to settle around the Generators - humanity's last-ditch effort to preserve life.
It's your job to manage your resources and keep the generator powered so your citizens don't freeze to death. People will get sick, starve, and die. The decisions you make will always have an impact.
The Witcher 3: Wild Hunt
If you haven't heard of The Witcher 3 by now, then you've probably been living under a rock your entire life. In The Witcher, you play as Geralt, who is (big surprise) a Witcher.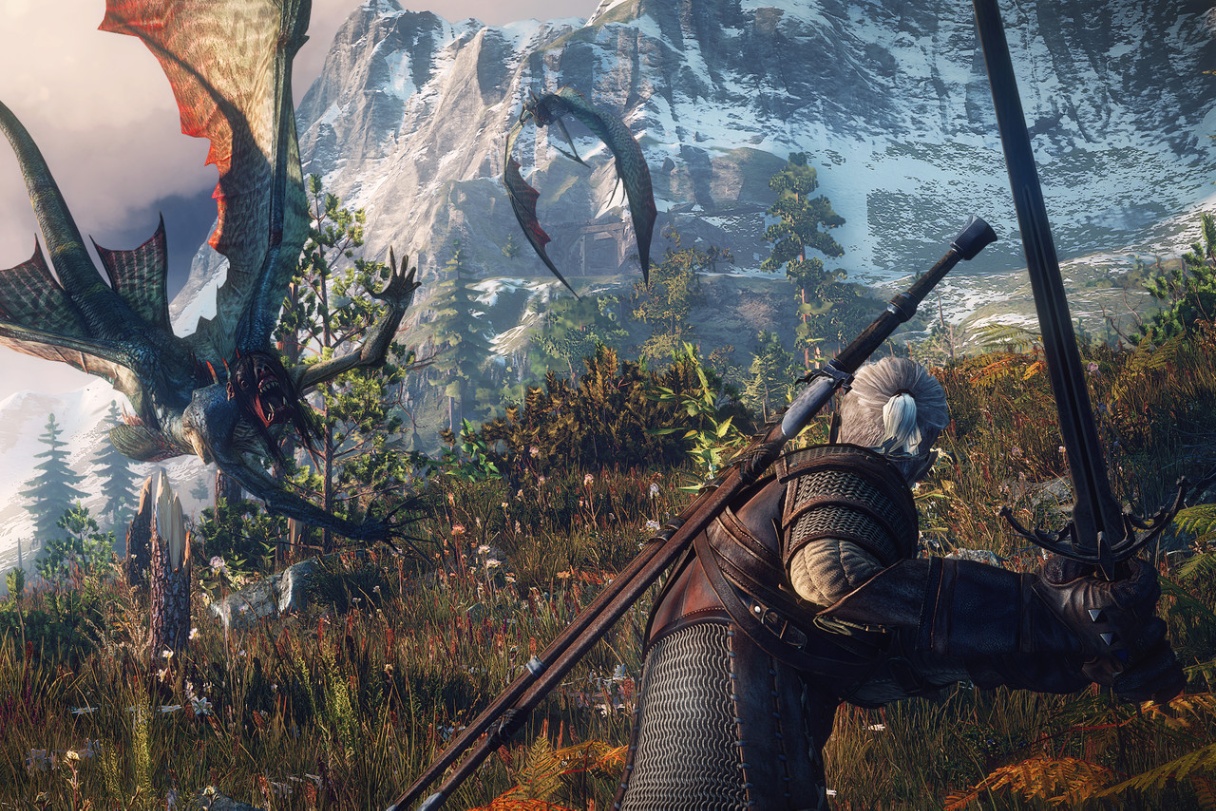 It's your job to hunt down monsters that plague the people of Redania, but Geralt is also on his own mission to find Ciri, a girl who he 'won'.
You'll encounter Yennefer, Geralt's love interest, and more colorful characters, some of which will try to kill you, or worse. The Witcher 3 offers hundreds of hours of gameplay.
Assassin's Creed: Odyssey
Assassin's Creed: Odyssey is the latest installment in the Assassin's Creed franchise. In it, you assume the role of either Kassandra or Alexios, mercenaries on a quest for revenge.
As you explore the open-world environment, set in Greece, you will interact with characters, kill your enemies, and infiltrate strongholds and bases.
You'll fight with spears, swords, bows, and more to kill your foes in melee combat, while also using stealth attacks to discreetly dispatch your enemies.
The Sims 4
The Sims 4 is the latest Sims game and the most detailed and realistic as well. Like all Sims games, you start by creating your Sims, giving them personality traits, aspirations, names, and outfits.
When you're done, you hop into the world, pick a place to live, and begin your new life. You're going to have to work harder than ever before to achieve your Sims' goals.
You'll also have to maintain a diet, a social life, and a good sleep schedule. There are dozens of Expansion and Stuff packs to add to your game, making it even more detailed and rich.
Destiny 2
Dive into the world of Destiny 2 to explore the mysteries of the solar system. You'll unlock powerful elemental abilities and collect exciting, unique gear to customize your Guardian and your Ghost.
The story is cinematic and gripping; the co-op missions pose new challenges for you and your friends to tackle. The PvP modes let you unleash your full power on other players from around the world.
The best part? The game recently went Free to Play, so you can download it for free right now. But you shouldn't, because you have no time!
Final Fantasy XV
Final Fantasy is one of the most popular and beloved video game franchises out there, partially because it's been around for so long.
Each installment in the series comes with its own story, challenges, characters, choices, and gameplay mechanics.
Not only is Final Fantasy XV one of the most entertaining Final Fantasy games, but it is also one of the most visually pleasing, featuring some stunning graphics.
Cities Skylines
Do you love building cities? Do you love managing them? Do you love causing utter chaos by poorly planning a road network, resulting in city-wide traffic that stops everything?
If you said yes to all of the above, then you'll love Cities Skylines! In this game, you build and manage your very own city, which can be as big or as small as you like.
You'll have to manage your resources and the needs of your citizens, to create your very own Utopia. Highly addictive!
No Man's Sky
Last but not least, we have No Man's Sky. This game was once considered the most disappointing release in recent video game history.
When the game was first announced, people were extremely excited. But, the developers made promises that they simply couldn't keep.
The No Man's Sky that we got was not the one we were hoping for. Luckily, the developers turned things around with a series of updates, and now the game is actually quite fun - and addictive.
Summary
We're serious when we say that if you don't have much time, you should not play these games!
They will suck up days of your life, and before you know it, you'll have sunk over 100 hours into them.