There's a lot to say about Questland RPG, and it's a highly enjoyable take on the turn-based strategy genre. The game balances the epic high fantasy adventure role-playing game and the strategy mechanics involving both the progression of characters and the battles that players will need to win.
This free-to-play game has everything that every RPG-turn-based strategy game fan out there needs. The goal in Questland is to destroy the Shadow, but you will need all the help that you can get to achieve victory.
A lot of the gameplay in Questland focuses on getting gold to get better gear. Here are some of the best tips and strategies to get the most out of the game, including how you can find better gear, get gold, and more with the guide below.
Focus On The Main Quest
Where To Find Gears
Avoid Upgrading Items Below Three Stars
Complete In-Game Tasks To Get Gems And Gold
Earn Passive Income Through Banks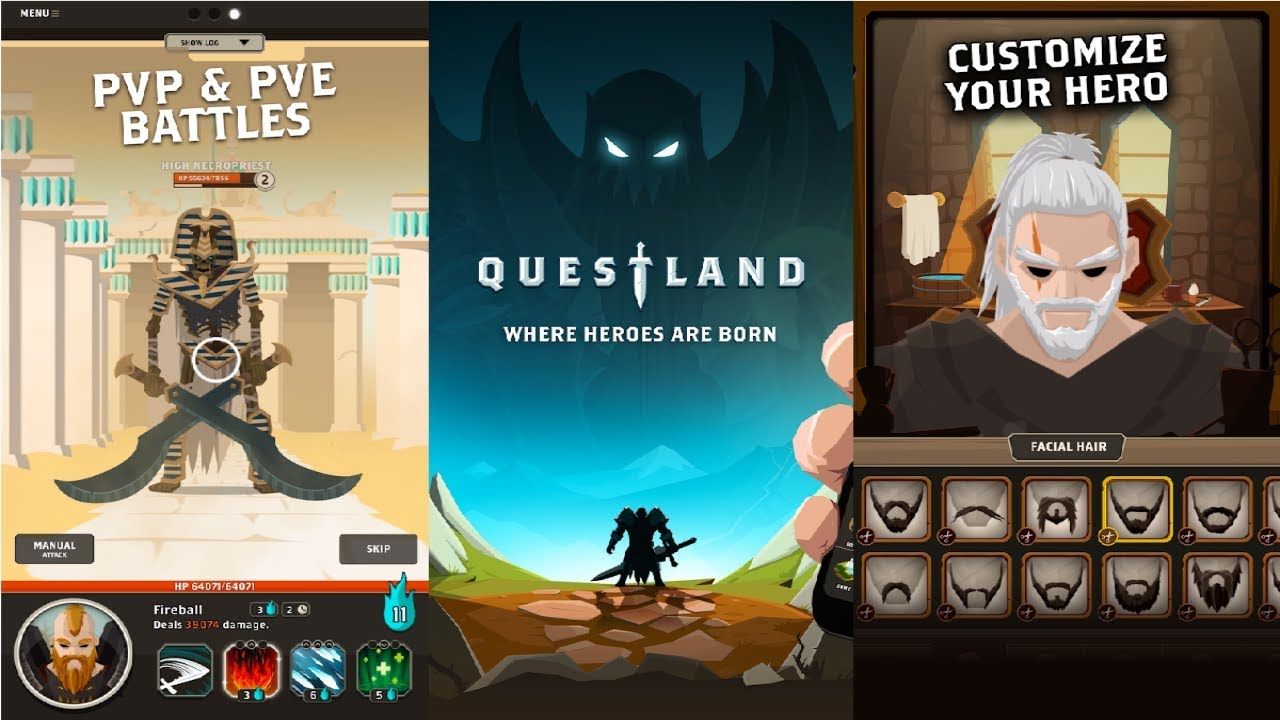 Focus On The Main Quest
Questland, as you may have already guessed, just by the title of the game, is all about questing. The main quest of the game is all about the adventures you do together with your character.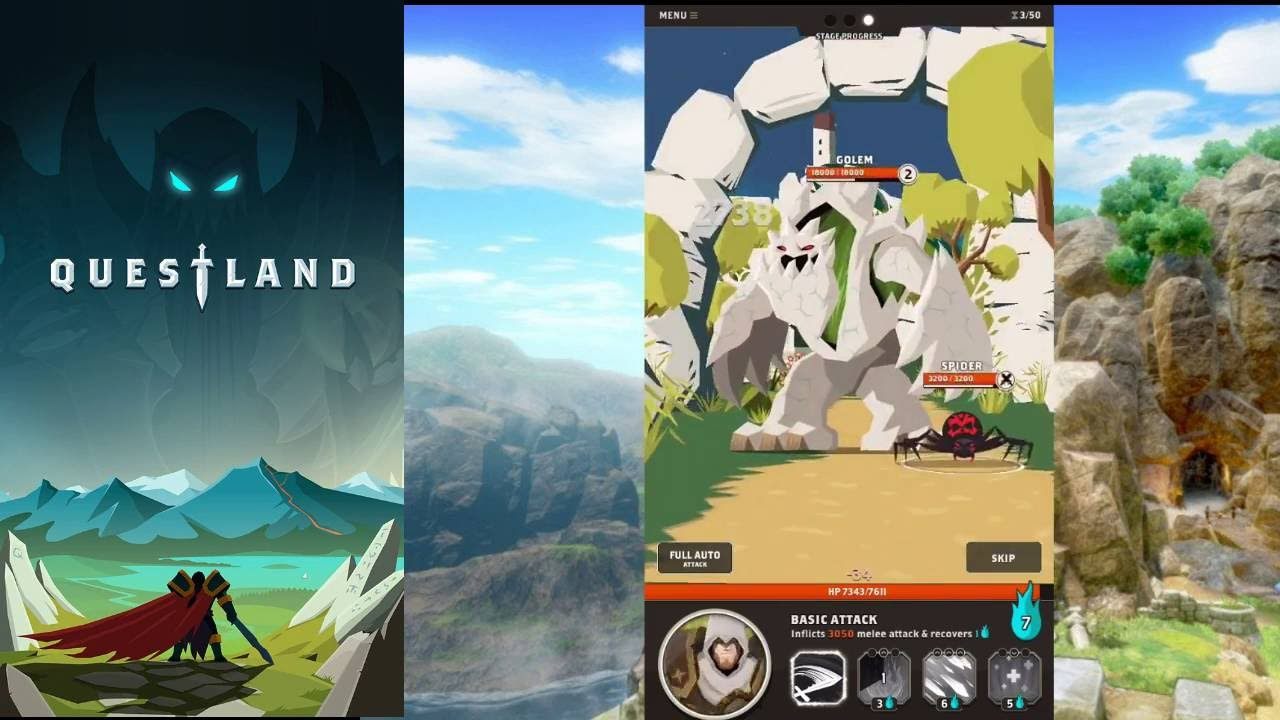 To help you level up much faster in the game, it is always best to focus all of your energy and resources on completing the main questline. Rewards are waiting for you whenever you finish these quests.
These rewards will grant you more power to finish even more quests until you reach the next level. Finishing these quests also grants experience, which you will need to level up.
Leveling up increases the limit of your gear upgrades, which means that you can exponentially increase your gear's stats whenever you level up.
Pour All Of Your Resources Into Your Hero
Resources are available in the game, but it is up to you to collect them and use them wisely. Questland is very generous when it comes to giving you all the resources that you need. All you need to do is to collect them and put them to good use.
Make sure that you pour all of your resources into your hero to make them stronger. There are two ways to gain an income in the game. The active income is based on the resources you collect from playing the game, while the passive income comes from the bank.
Make sure to collect these resources and put them to good use for your hero.
Where To Find Gears
There are five different types of gear that you can acquire in Questland. These are common, uncommon, rare, epic, and the highest tier of them all is called legendary.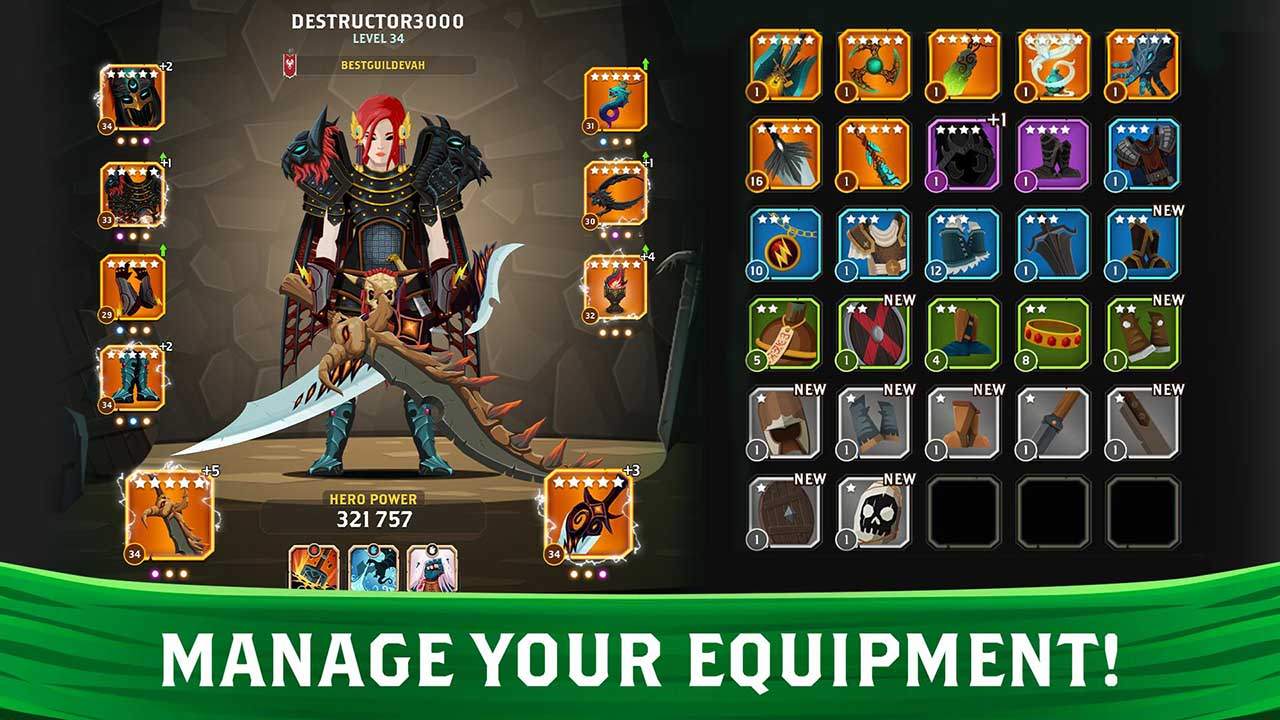 Uncommon, rare, and epic gears can be obtained by opening a silver gear chest, while gold chests only reward you with epic gears. To get the legendary gear, you will need to get the eternal gear chest and open it.
Speaking of chests, the best way to get them is by playing the game through quests and defeating different enemies and bosses. Playing the campaign over and over will also give you a good chance of getting these chests.
You can also participate in different events as these chests are most likely offered as rewards.
Boost Your Hero's Stats With Orbs
Orbs are another game item that you need to collect that plays an important role in your character's progression. Orbs can help increase different stats of your hero depending on the type of orb that you use.
The same as gears, orbs have different types, including uncommon, epic, legendary, and rare. These orbs affect the health, attack, and defense stats of your hero.
Make sure to use these orbs on your hero to enhance their stats and make them stronger. Orbs can also be enhanced through the use of essences. Infuse your orb with essence to increase their stat boosts to your character.
Avoid Upgrading Items Below Three Stars
One can get different types of gears and items from different sources. However, these items have different classifications, especially when you upgrade them.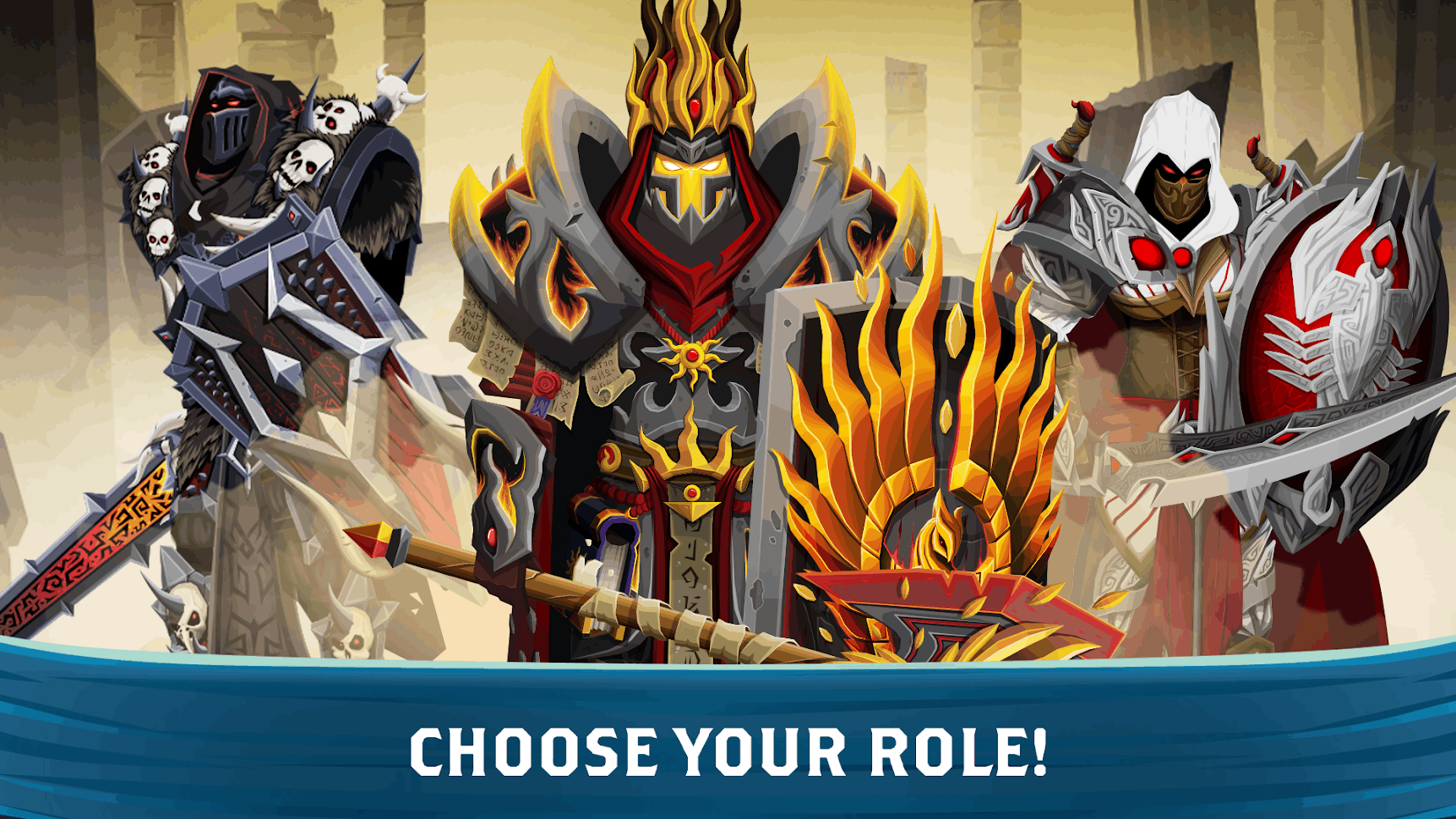 Items with four stars and more are often considered extremely powerful, but they are also very difficult to obtain due to the risks involved in upgrading them. This is why upgrading your items is also very vital to your game.
Players might be tempted to upgrade items to improve their stats, but it is much better to avoid upgrading items that are below three stars. These items are not worth upgrading as they only provide very average stats.
It is still much better to upgrade items that are four stars or above to take advantage of their stats.
Use Your Old Equipment
The longer you play the game, the more equipment you begin to gather. Some of them continue to be useful, while others begin to feel like you don't need them anymore. With so many items in your inventory, there are bound to be items that don't offer that much to your character anymore.
You might think that they do not offer any value to your character anymore and would likely decide to sell them. This equipment might not present anything useful for now, but they are still very important if you wish to craft better gear for your character.
What you can do with your old gear is to disassemble them into crafting tokens which you can use whenever you want to create a new set of gears. This is more valuable than the gold you earn from selling those unwanted pieces of equipment.
Complete In-Game Tasks To Get Gems And Gold
Gems and gold are two of the most important currencies and resources for every player in this game. These two will often help you upgrade your items and even give you an advantage in the game.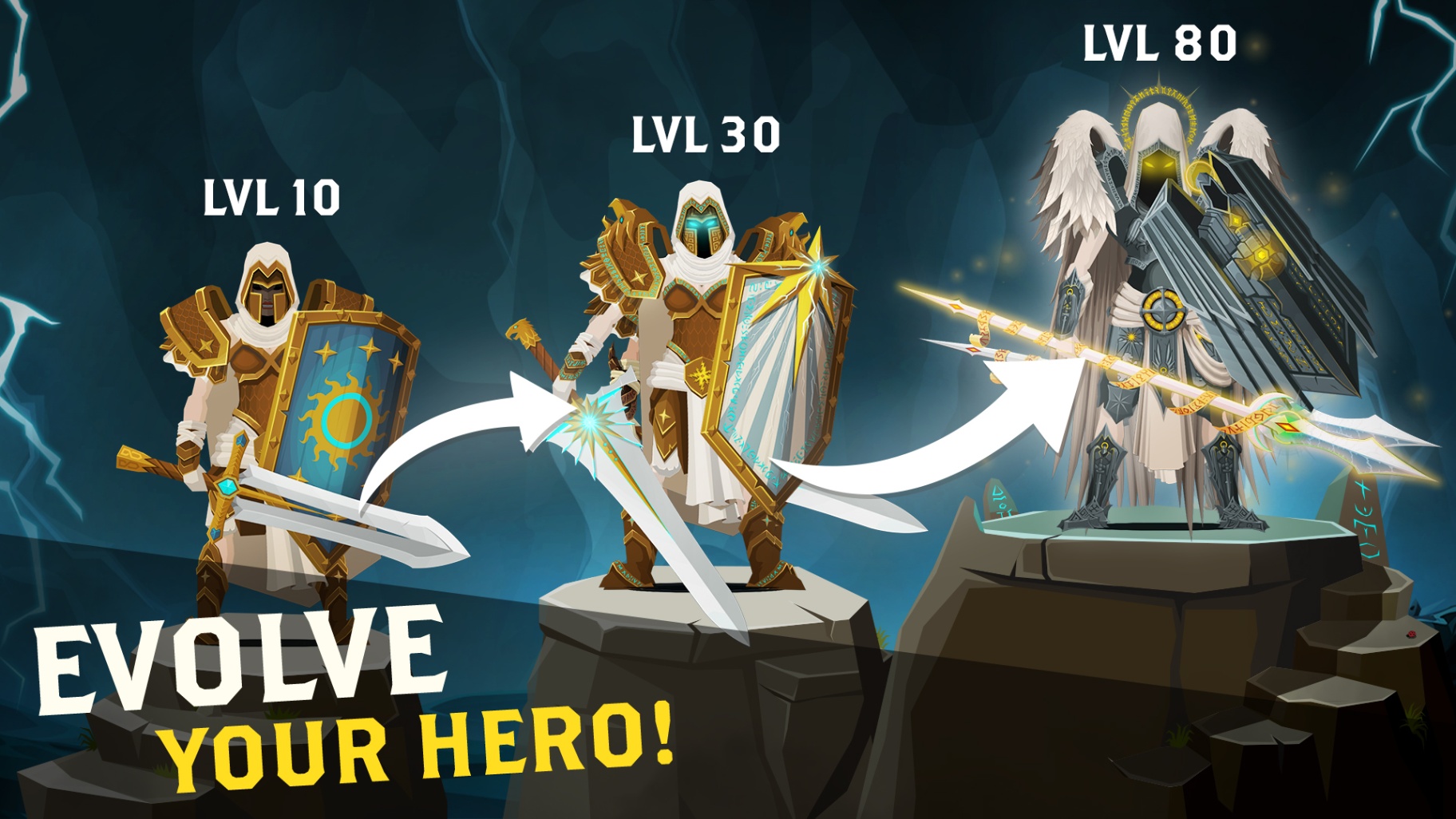 While chests might be the key to getting stronger in the game, there are far better options to get yourself the resources you need to make your hero much better.
There are in-game tasks such as quests and daily login missions that you can do to collect different resources such as gems and gold. Once you've finished all of these tasks, make sure to collect all the gems and gold that you have earned and use them in events.
These events often reward some of the best items in the game, so it is much better to hold onto them and avoid spending them on chests that give random rewards.
Watch Videos To Get More Gems
Another great way to earn more gems in the game is by simply watching videos. You'll notice there is an option to watch a video on the home screen. You can watch these videos at the Tavern or the Bank. Tap the option, and you'll be able to watch a few of those every day.
Make sure to completely watch the video from beginning to end to get the gems and a generous amount of gold.
Most of the time, these gems may not be enough to purchase the things that you need at the store, but if you watch videos every day alongside the gems you collect from doing other tasks, you'll be able to reach the amount in no time.
Earn Passive Income Through Banks
As mentioned above, there are two main methods to earning an income in this game.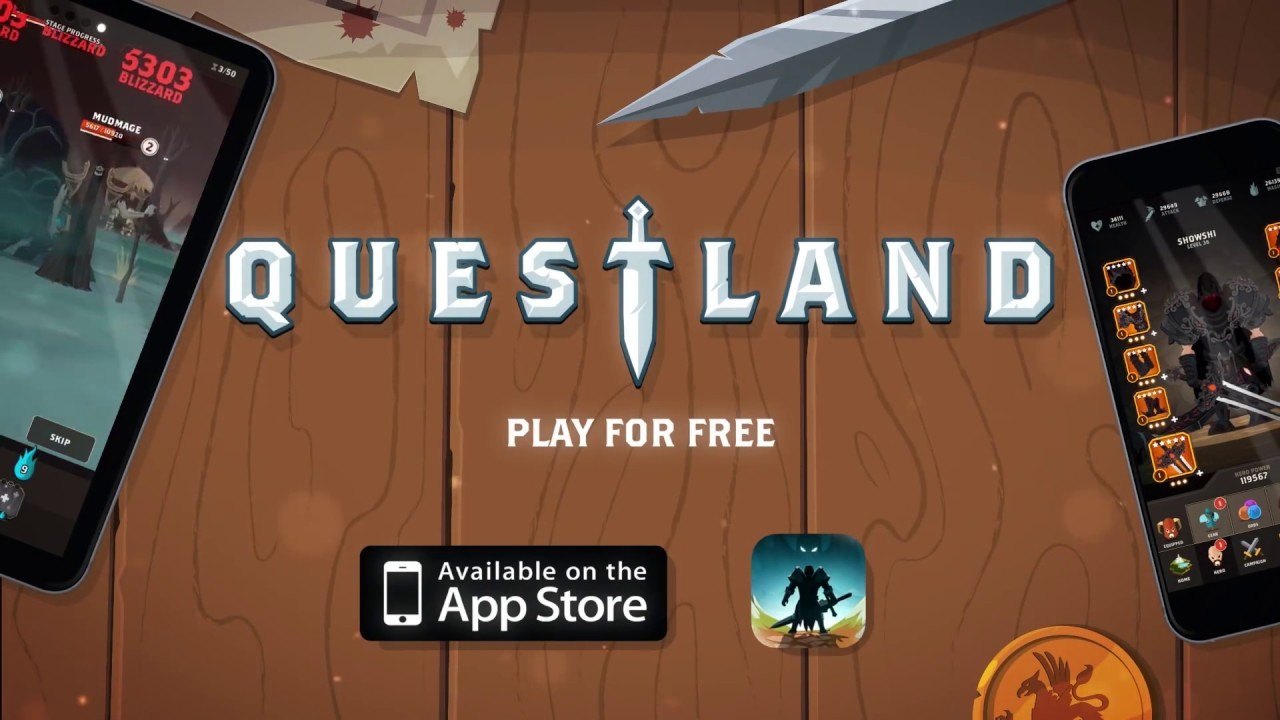 You've already noticed how important earning gold in this game is, and while it is always great to earn gold from playing the game, you can also earn gold from investing your gold into the bank.
You can place a good amount of gold into the bank and wait until you gain a good profit from the game. Claim your passive income by tapping on City, then Bank, and then Collect.
Take Part In Events
Questland RPG has a lot of featured events. Most of these events usually bring people together to play the game. Sometimes, it is a set of quests that you need to finish in a given time.
No matter the type of events that they offer, always participate in them so you'll get the rewards. These rewards are some of the best in the game, and they are often very rare and exclusive.
There are many events to join, including battle events that are widely popular in the game.
Conclusion
Questland RPG has some of the best reward systems out of all the mobile games that are available today. This only shows that the game wants its players to have the best experience by giving them all the options to make them stronger without giving it away easily.
Hard work pays off for players who know where to find these resources and play the game strategically. With the help of the tips above, you should be able to get stronger a lot faster. Check out the game at the Google Play Store or the App Store and download Questland today.