Imagine playing Sonic together with your friends, and you get to play against them. This is what Sonic Forces: Running Battle is all about. It's a fun and exciting new way to play with your friends on mobile, so you can play with them no matter where you are.
Sonic Forces: Running Battle is a player vs player racing game where you get to choose from a list of Sonic the Hedgehog characters. Play in multiplayer races where you go against other players online or go through different worlds and battle through the AI as part of the campaign. Players can run, attack, and dodge projectiles from other players as they try to get to the finish line first.
Running games can be pretty challenging but don't worry. In this guide, you'll know how to play the game, where to get free Rings, how to download the game, and some tips and tricks. Check it out below.
Always Look at What's in Front
Every Character Is Different
Don't Forget to Upgrade Your Runner
Familiarize the Tracks and Win the Game
Use the Star Runner Whenever It Is Available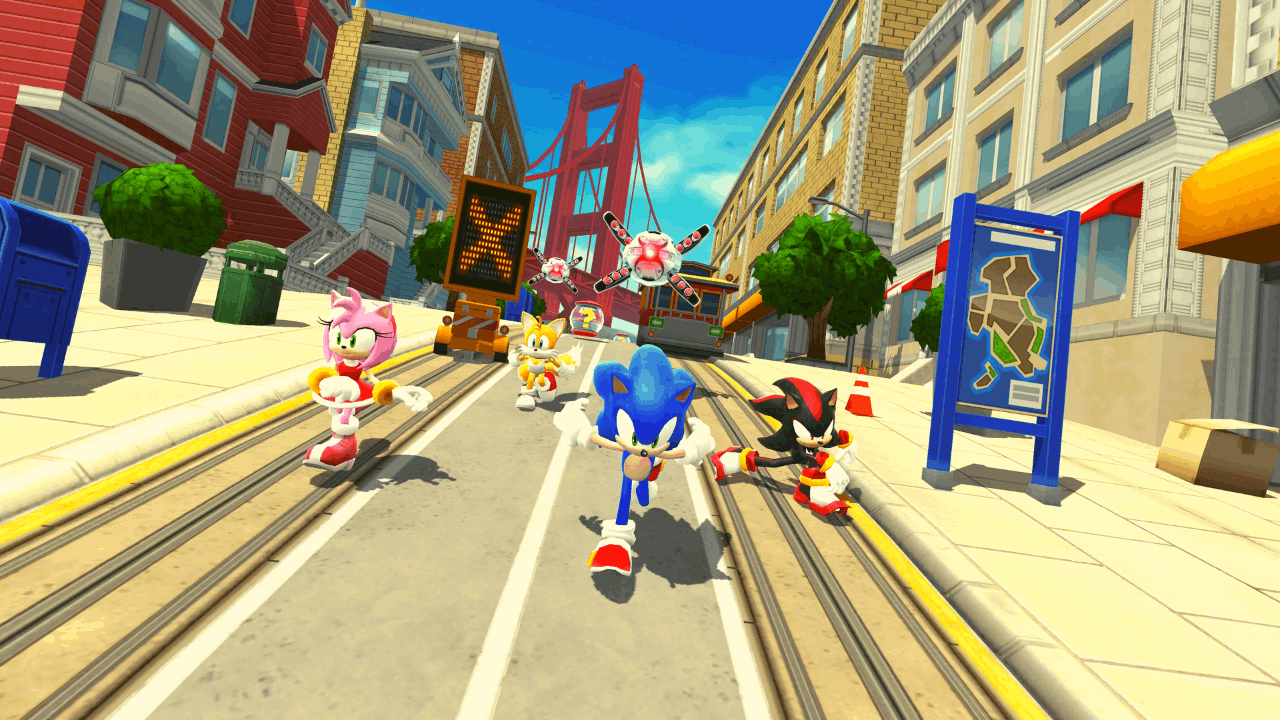 Always Look at What's in Front
Sonic Forces have some of the most colorful and chaotic courses, so you'll want to be observant every time you play the game. Some courses have long winding roads, while others are filled with obstacles.
It is always best that you try to look at what is in front of you so you can react to it before it reaches you. There will be a lot of obstacles that appear out of nowhere. As such, it is always good that you prepare yourself.
One good way to keep your attention is to focus on the center of the screen as you race through the track. Obstacles can be seen from a distance, giving you enough time to react.
For this reason alone, it is good that you start practicing how to divide your attention on both running and looking at what's ahead.
Look Behind You
Aside from obstacles, there are also projectiles from your opponents that might knock you off course. You only have a moment to react to it, so keep a good lookout for these projectiles.
Most of the time, players who throw things or attack you come from behind. There won't be enough time for you to react, but the game gives you a heads up. Players can look for an exclamation point on the screen.
This will help you identify that an enemy has thrown a projectile attack at you. Inevitably, there will be times when you'll get hit and stumble. It takes some time to get used to, but you can pick yourself up and learn from your mistakes.
Every Character Is Different
One thing to note about playing Sonic Forces is that there are a plethora of characters to choose from. Each character is different from the next, so you'll have to play them all to understand them better.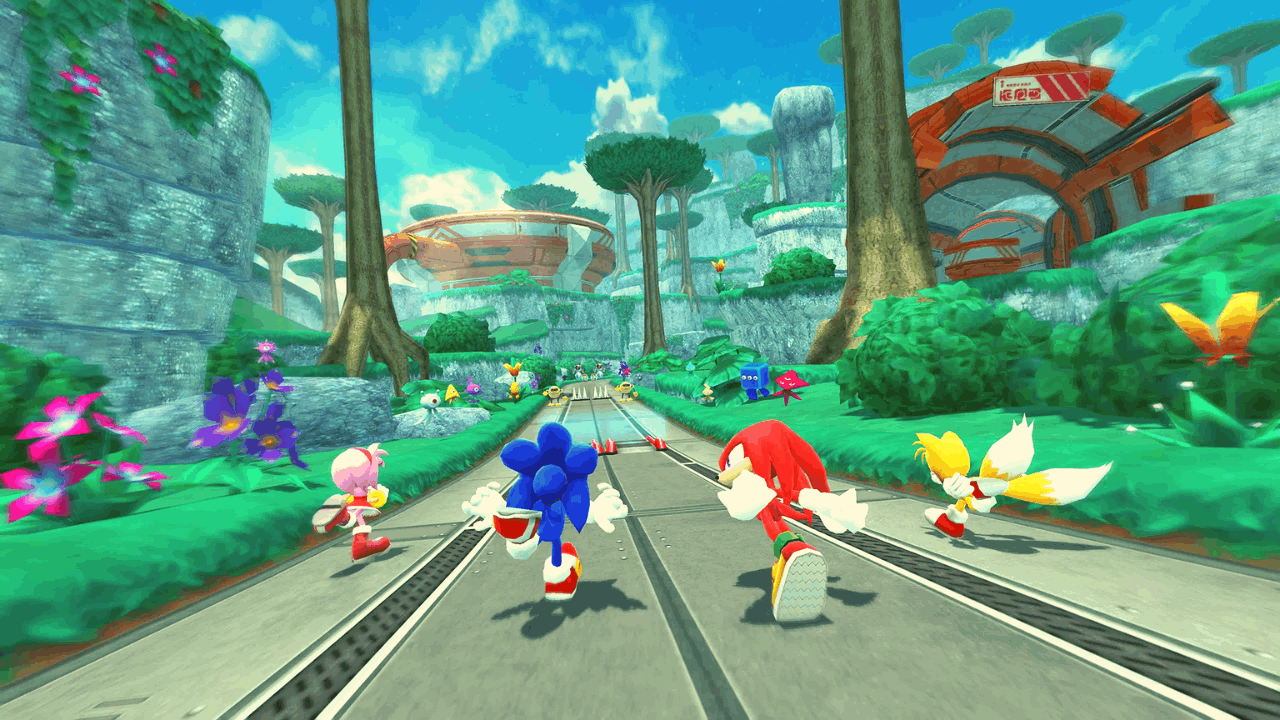 Every character in this game has stats which include Speed, Strength, and Acceleration. These stats make them unique but what makes them truly interesting is that they also have different moves for you to take advantage of.
Players normally move through each course with the basic movement controls. You can take it to the next level by jumping, sliding, and running side to side to dodge attacks from your opponents.
The ultimate tip here is to learn each character's nuances and pick one or two to master.
Pick the Best Runner That Suits Your Style
As mentioned above, all characters have their strengths and weaknesses. Each relates to a certain play style, making them very diverse.
This is why it is best to try them all out so you can gauge how you want to play this game. You can get a feel for each character and see if they connect to you.
Don't forget to check their skillset and see if they fit with the playstyle. Some runners have aggressive skills while others have defensive ones. Choose the right one for you and stick with it.
Don't Forget to Upgrade Your Runner
Rewards are often given to players at the end of each match. These rewards will help you unlock characters along the way.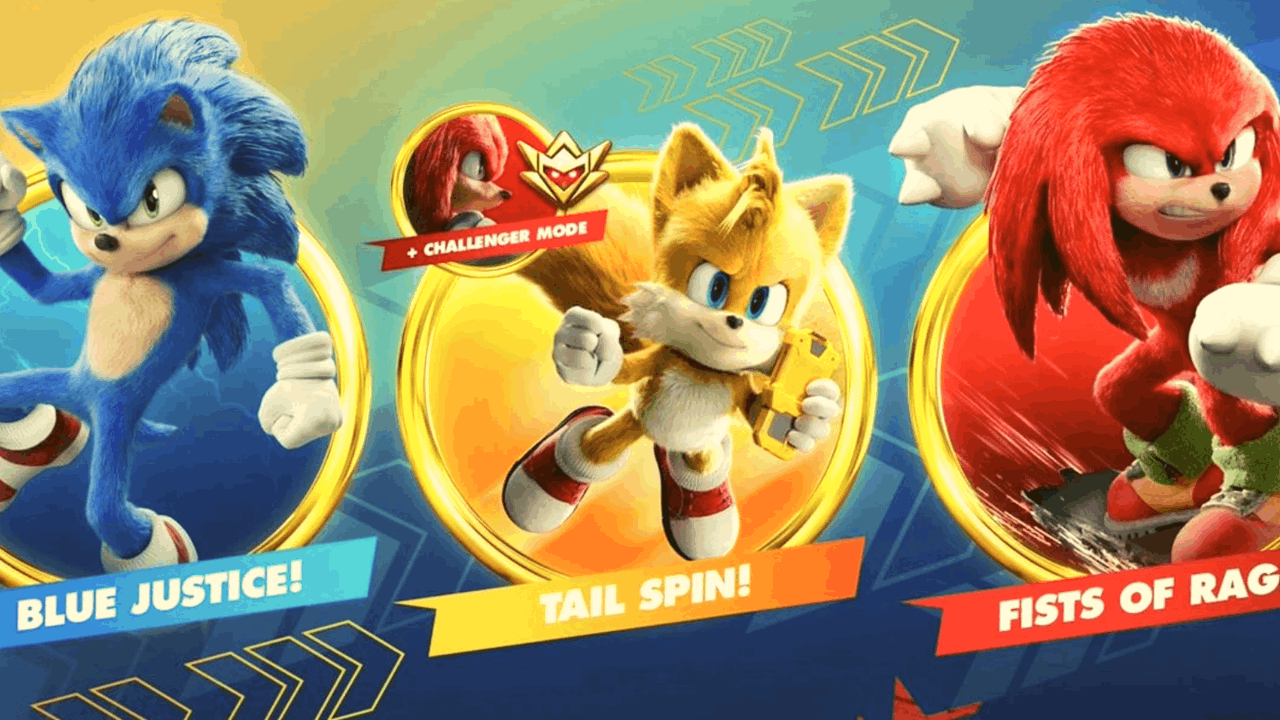 If you already have the character in your roster, use that same character to upgrade the stats. You become faster and more formidable each time you upgrade your runner's stats.
Focus on getting rings to unlock Victory Chests that contain these character shards. You will also need rings and money to pay for upgrading your runners.
Where to Collect Free Rings
For those who have played other Sonic games, you'll notice a familiar mechanic in this game. You get to collect golden rings when you play those games, and in Sonic Forces, you also get to collect these free rings as you go through the course.
Try to pick them up as you go through the game since these will help you pick up more speed. There are also instances when you have to sacrifice a few rings to avoid getting knocked out of the game.
Try to determine whether these rings are worth getting if your opponents attack you. This is why Sonic Forces are such a strategic game. It lets you think of strategy while also testing your mechanics.
Familiarize the Tracks and Win the Game
Many players often think winning the course means having a quick reaction, mastering game mechanics, and fast speed. There is one more thing that many players don't understand.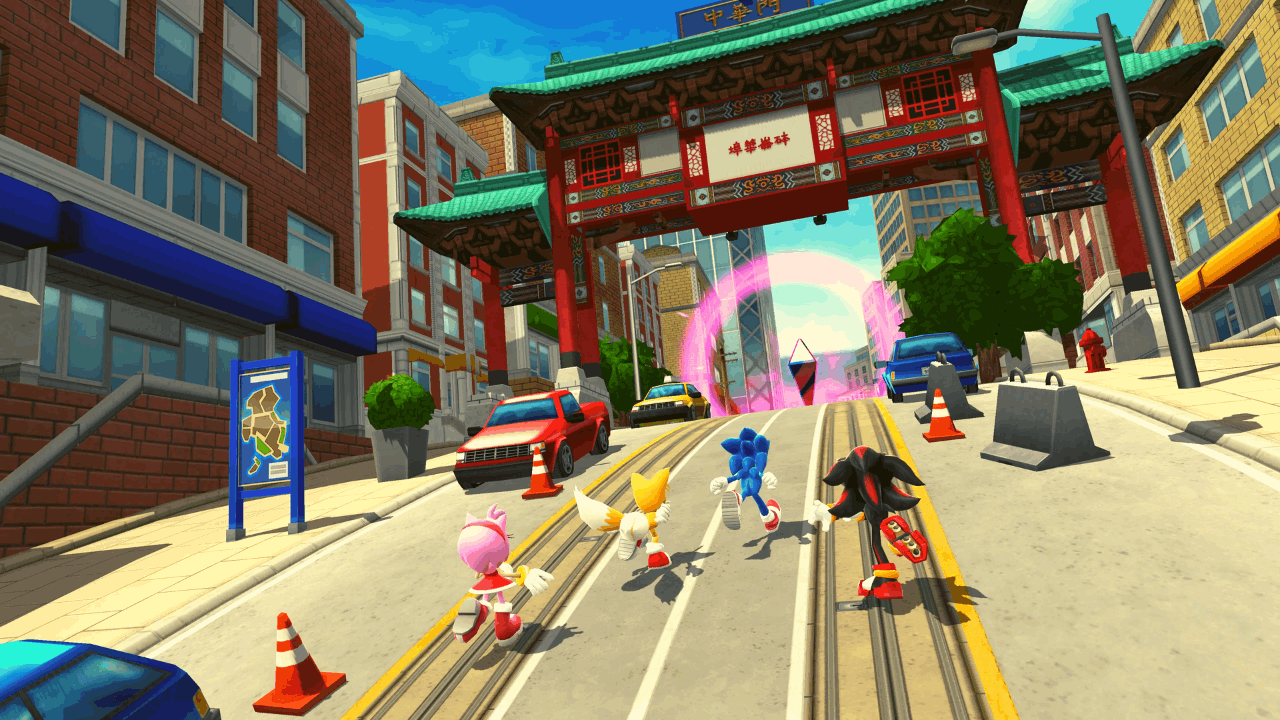 It is also one of the most underrated tips any player can give you. Learn the tracks and familiarize yourself with every twist and turn. Play the same track over and over until you know every obstacle to dodge that it becomes a habit.
Typically, players want to become faster than others, but they don't want to learn the tracks. This can lead them to crash into one of the obstacles. Even worse, it can cause their opponents to take advantage of it and lose the game.
Familiarize yourself with the tracks, and you'll find yourself winning more games.
Don't Be Too Complacent When You're Ahead
Most players want to create distance from their opponents. It's a good strategy to have since you won't have to deal with their attacks. All you need to focus on by then is what's ahead and all the obstacles in front of you.
Many players tend to be too complacent when they're ahead. Never make this mistake as it is often the main reason why you lose. You should always remain vigilant, especially with the nearest player.
At one glance, you might think that they're far away. However, with a single boost, your opponents are already zipping past behind you.
Use the Star Runner Whenever It Is Available
One of the best features in the game is the Star Runner feature. The Star Runner is activated every 24 hours in the game. Having the Star Runner means you get double the rewards for the next five races that you use the Star Runner.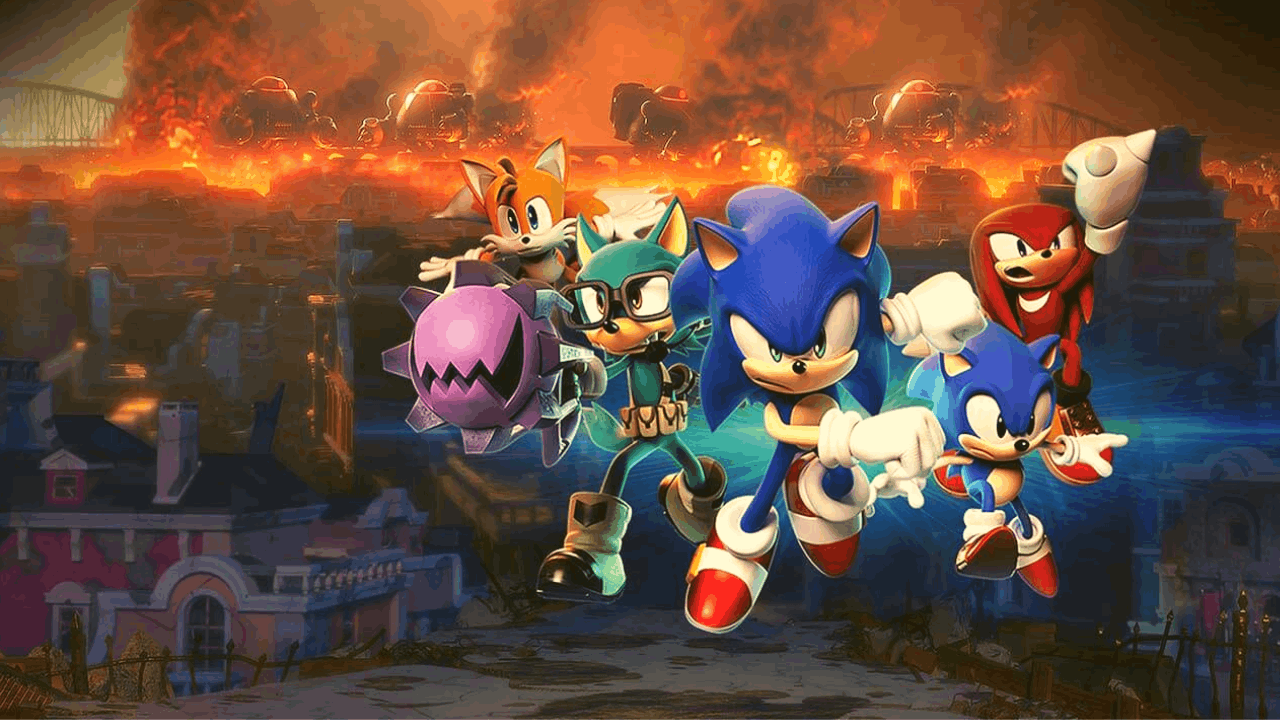 The Star Runner status is given to one of your characters, and it could be anyone in your roster. This allows you to play every character in your team, which is a great way for you to try out new characters and discover their skills.
It is always worth playing the Star Runner at the start of the game. This way the status will likely refresh once you get back into the game after 24 hours. Take this opportunity to collect a lot of rewards.
Use Your Weapons Wisely
Weapons are used to try and throw the enemy off so you can excel in the game. These weapons are also used to take off relentless enemies that are behind you. One of the best ways to use your weapons wisely is to use them whenever you are behind your enemies.
Most of the time, they often want to collect rings along the way. Take advantage of this time to shoot them down while they are distracted. You can also do this whenever they try to jump over obstacles.
This should give you a clear shot to take them out. While doing this, ensure you're also not distracted so enemies do not also take this exact opportunity to take you out.
Conclusion
Sega has a winner in their hands with Sonic Forces: Running Battle, a new twist on a video game classic. The adrenaline-pumping action you get from chasing down opponents, using skills to accelerate and create distance, and trying to dodge obstacles and projectiles is what makes this game very fun.
Try out the tips mentioned above and see how they can improve your gameplay. Sonic Forces: Running Battle is now available to download at the Google Play Store and the Apple App Store today!