The mobile shooter game market is very saturated with bland games that also look and play very similar. If you're looking for a unique mobile shooter game that offers a unique visual style but retains the same gameplay and strategy, Cops N Robbers: Pixel Craft Gun is the best choice.
Cops N Robbers is a multiplayer mobile shooter game where you play against players in a survival shooting match. The game also features different game modes as well as the option to build your block maps. Players get to choose their weapons such as personalized guns and props.
Discover more about Cops N Robbers: Pixel Craft Gun, how to play the game, how to download it, how you can get free guns, and more with the article down below.
Complete the Training Ground to Understand the Basic Operations of the Game
Take Advantage of the Auto Shoot Feature
Check Out Other Game Modes and Play Together with Your Friends
Complete the Quests to Earn Rewards
Always Log in Using Your Social Media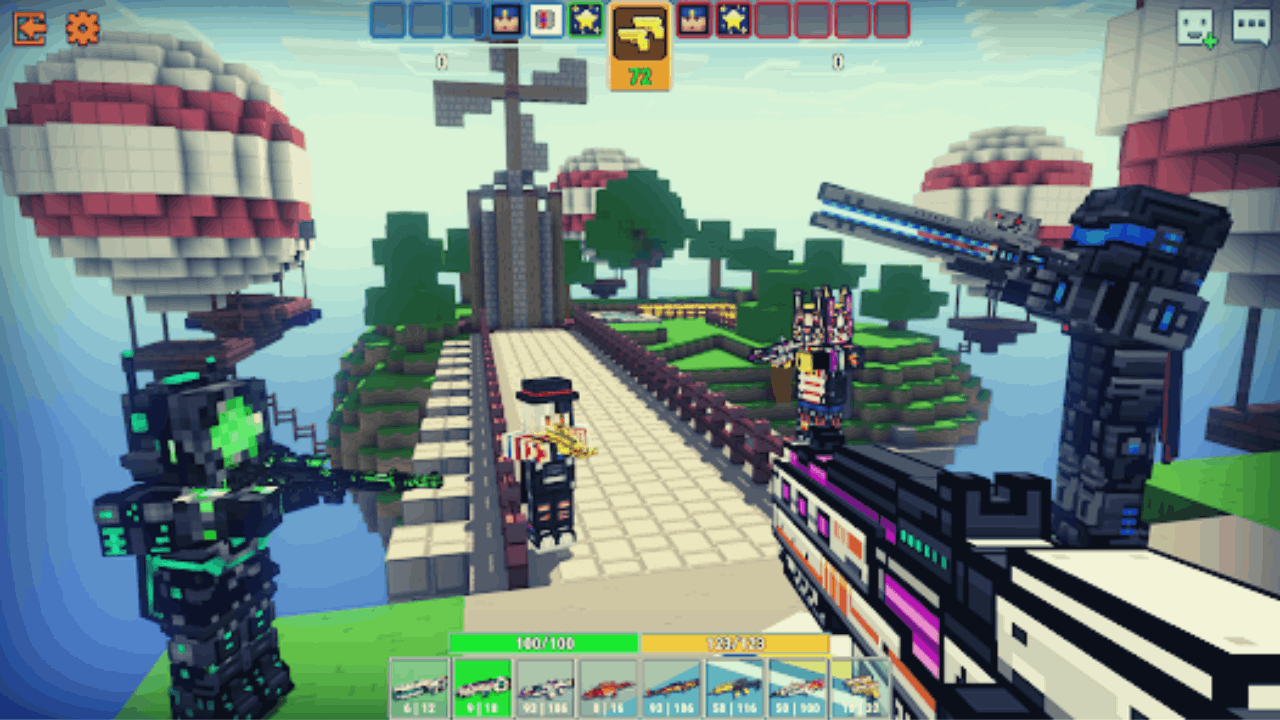 Complete the Training Ground to Understand the Basic Operations of the Game
The very first thing that you need to do after you download and log in to the game is to understand how to play it. The only way to know how to play this first-person mobile shooter game is to go through the training ground.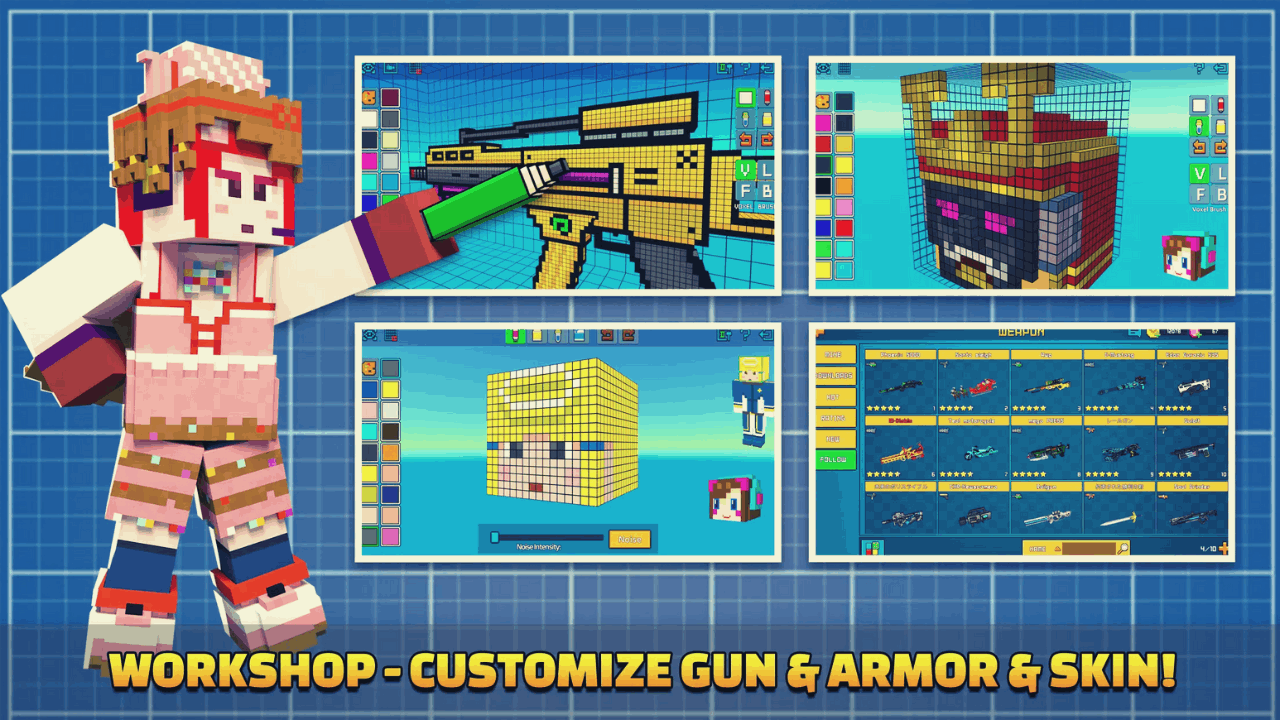 The training ground is where you learn the basic operations of the game. This means you learn how to move your character, how to shoot, choose the weapon of your choice, and more.
Always make sure that you complete the training ground first before you jump into your first game. This way, you won't be running around in circles not knowing what to do.
You can then proceed to your first match once you're done with training. Don't worry too much about the skill of your first matchup either, as the game won't pit you immediately against experienced players.
Choose Your Best Weapon Before Entering a Match
There are a lot of weapons that you can choose to play Cops N Robbers. Most of them are firearms that deal a lot of damage while there are other melee weapons such as knives. Before you get into a match, you have the option to choose the best weapon.
You only have a single weapon at the start of the game but as soon as you begin to win more matches and level up your account, you begin to earn rewards and get guns along the way. Always choose the best weapon possible.
Many new players often go with the submachine gun as it is one of the most popular and most common weapons in the game. You can always try and mix things up by choosing a shotgun or a Glock instead and see how you fare in the game with such a weapon.
Take Advantage of the Auto Shoot Feature
Once you're inside a match, you will be playing with and against other players. This is when things can become very overwhelming, especially if you're new to this genre.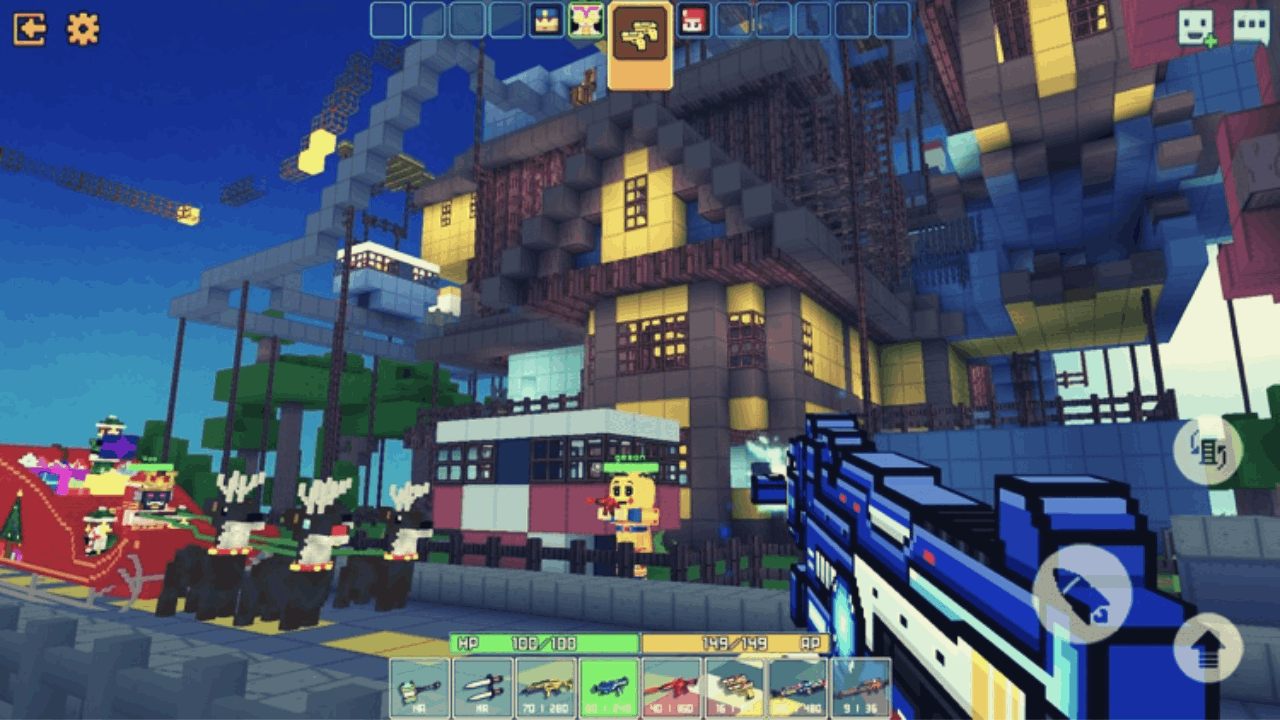 Your enemies are shooting you down while you try to dodge the attacks and position yourself properly. Meanwhile, you also need to check the map and learn as you go while trying to stay away from enemy fire.
You might end up losing a grip on your character during this time so it is highly recommended that you turn on the auto shoot feature. The auto shoot feature automatically aims and fires your weapon whenever there's an enemy in sight.
This should give you one less thing to worry about as you try to figure things out in the game.
Learn How to Shuffle to Avoid Getting Hit
Try to learn and absorb the game's core mechanics as fast as you can. There are a lot of mechanics that you can learn but it is important that you learn how to shuffle as early as possible. Shuffle is merely moving your character from left to right to avoid getting hit.
This is one mechanic that is highly effective in dodging enemy fire. Your enemies will have a difficult time aiming and shooting you down as you keep on moving from left to right.
Just make sure that you're not too obvious with the way you move so that they won't be able to guess which way you move. Shuffling takes time to master so be sure to learn and practice it early on.
Check Out Other Game Modes and Play Together with Your Friends
Cops N Robbers feature many other game modes that you and your friends can enjoy. The classic mode has the solo game mode where you take on several other players.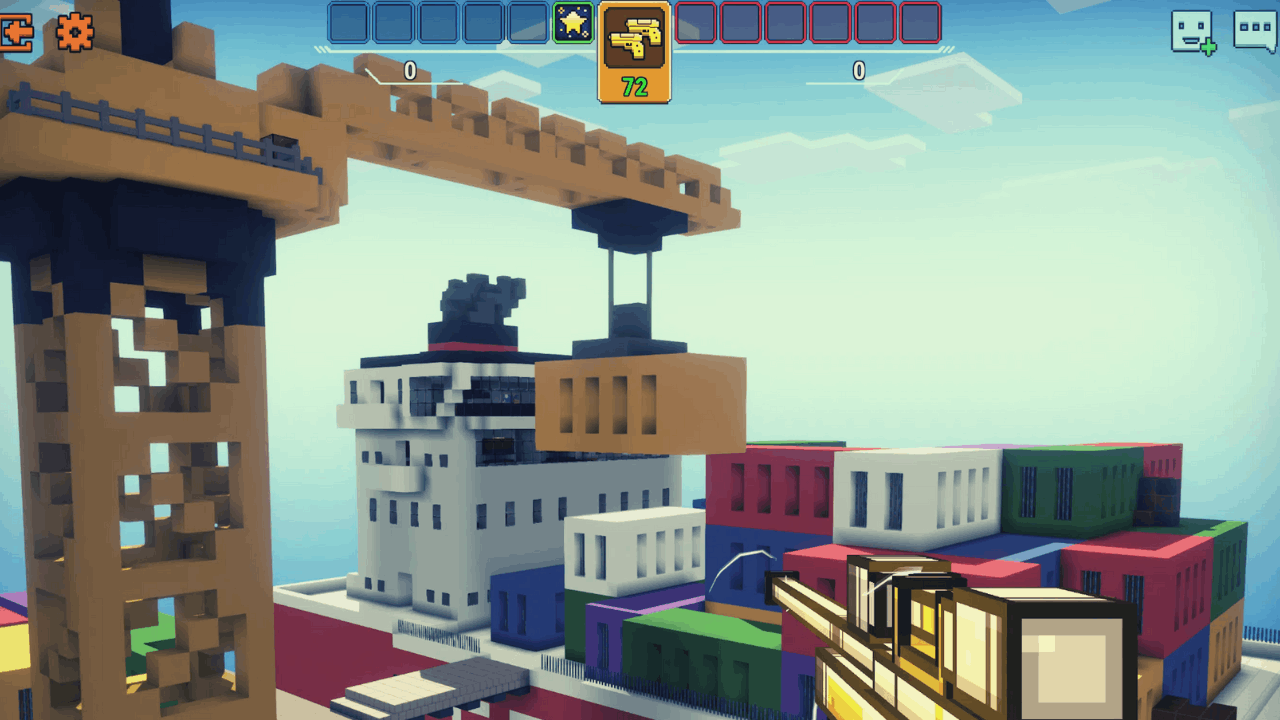 The team mode is where you can play with your friends. Assemble a team and play against another set of players on the map. This is one of the most enjoyable game modes in Cops N Robbers.
Another game mode is a deathmatch where the player who gets the most kill wins the entire match. Then, there is the ever-popular battle royale game mode where the last remaining player in the match wins.
Lastly, there's hide and seek where you try to avoid getting eliminated as much as possible while maintaining your cover. This game mode plays just like the children's game that you've played before.
Examine the Map Properly
Playing Cops N Robbers entails learning different aspects of the game. Aside from shooting accurately and learning many different mechanics, one important aspect of the game that you should always keep in mind is to examine the map properly.
The map gives you information on the location of your enemies which you can take advantage of. The map can be seen at the top corner of the screen so practice glancing at the map now and then.
You can see your enemies moving around if they are close to you which should give you an idea of what to do next. You can either run away and hide or position yourself so you can ambush them and take them out. Remember that the map is there for a reason – take full advantage of it.
Complete the Quests to Earn Rewards
Cops N Robbers also feature different rewards for its player base. Quests are available that will allow you to earn rewards.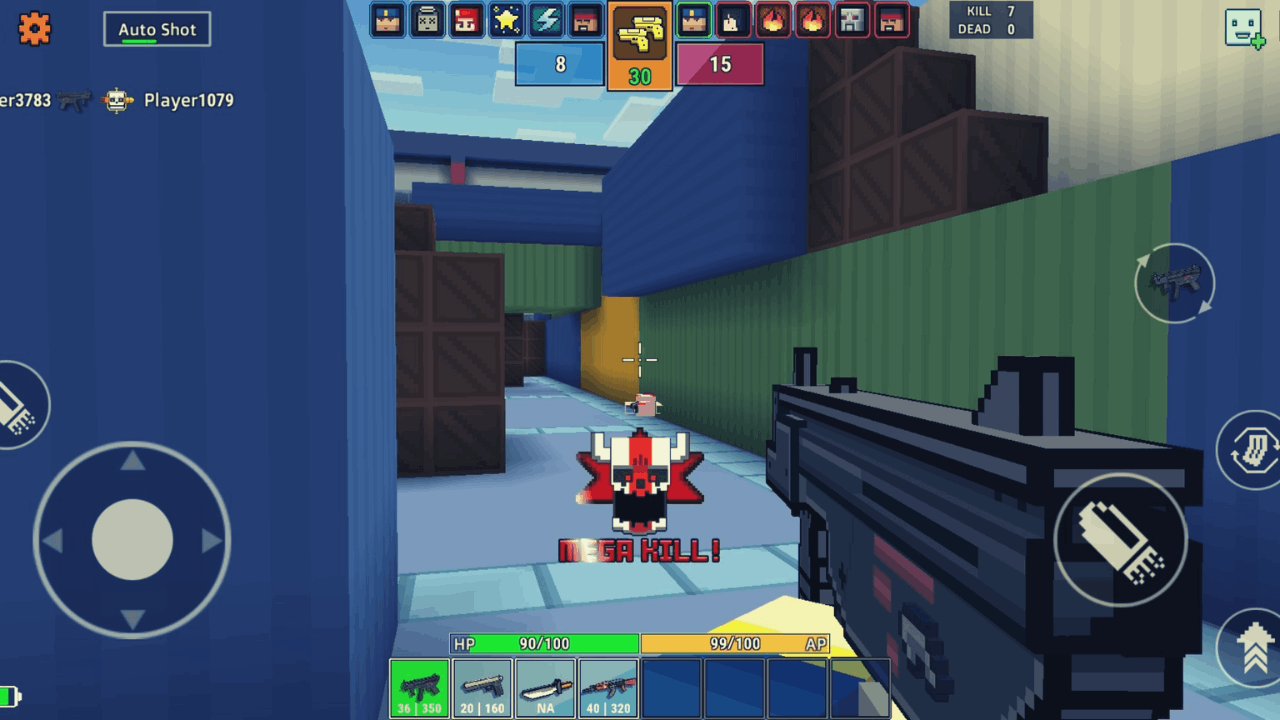 Check out the Quest log and meet all of its requirements so you can receive the rewards. Most of the rewards include experience points, new skins, guns, and more.
Some of the quests can be repeated every day while others are tied to events and can only be done once.
Be sure to check them out regularly and finish them as soon as possible.
Level Up Your Account and Receive Level Bonus
Every time you finish a match, you receive experience points apart from the aforementioned rewards from quest completion. You'll get more experience points if you win a match than the ones that you've lost.
Every time you level up your account, you also unlock new features and receive level bonuses as well. You get to unlock new game modes that you and your friends can enjoy.
Level bonuses include new guns, new maps, and skins for you to enjoy.
Always Log in Using Your Social Media
From the moment you log in to the game, you will notice that the game gives you two options – sign up for an account or log in as a guest.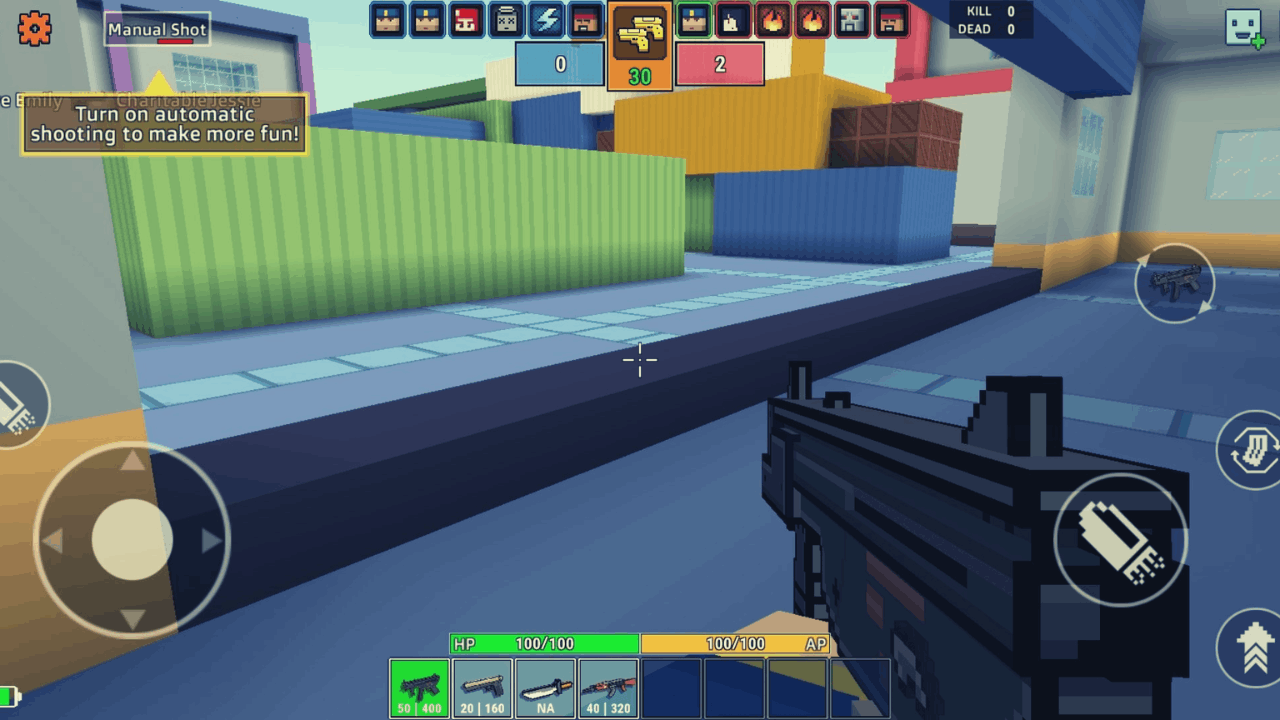 Always make sure that you choose the first option and log in using your social media account. This creates a personal account in the game that saves all of your progress.
If you continue to play as a guest, you won't be able to save your progress. The moment you decide to create a personal account, all of it will be lost.
Start the game right by logging in using your social media account so you can also share your progress with your friends.
Play the Game for Seven Days Straight to Receive Free Guns
Guns are your main weapons in the game and they are by far the most important. Guns can be purchased at the in-game store but it will take some time before you can buy them.
If you want to receive the best guns in the game for free, all you need to do is to play the game for seven days straight. The first few days will reward you with an AK47 and a Glock 21. You'll also receive a submachine gun and some character skins for free.
At the end of the week, you will also unlock even more rewards so be sure to log in and play for seven consecutive days.
Conclusion
If you're looking for a fun multiplayer pixel mobile shooting game that you can play with your friends, Cops N Robbers is the best choice. It features a unique visual style while also maintaining the action and strategy that many mobile shooter games have popularized today.
Go ahead and download the game at the Google Play Store and the Apple App Store today!