The stickman style cross-action mobile game genre can't be mentioned without talking about League of Stickman. This fighting game brings combat to the forefront, alongside awesome characters and exciting rewards.
This article looks into the League of Stickman game on mobile and how to get gems while playing. It also features what the app has to offer and how to play.
Learn what you need to do to level up your character and how to acquire new ones! Let's go.
About League of Stickman
How to Download League of Stickman
How to the Fighting Controls in League of Stickman
How to Get Gems in League of Stickman
Play the Campaign Mode and Dungeon Mode
Tips to Enjoy the Game Even More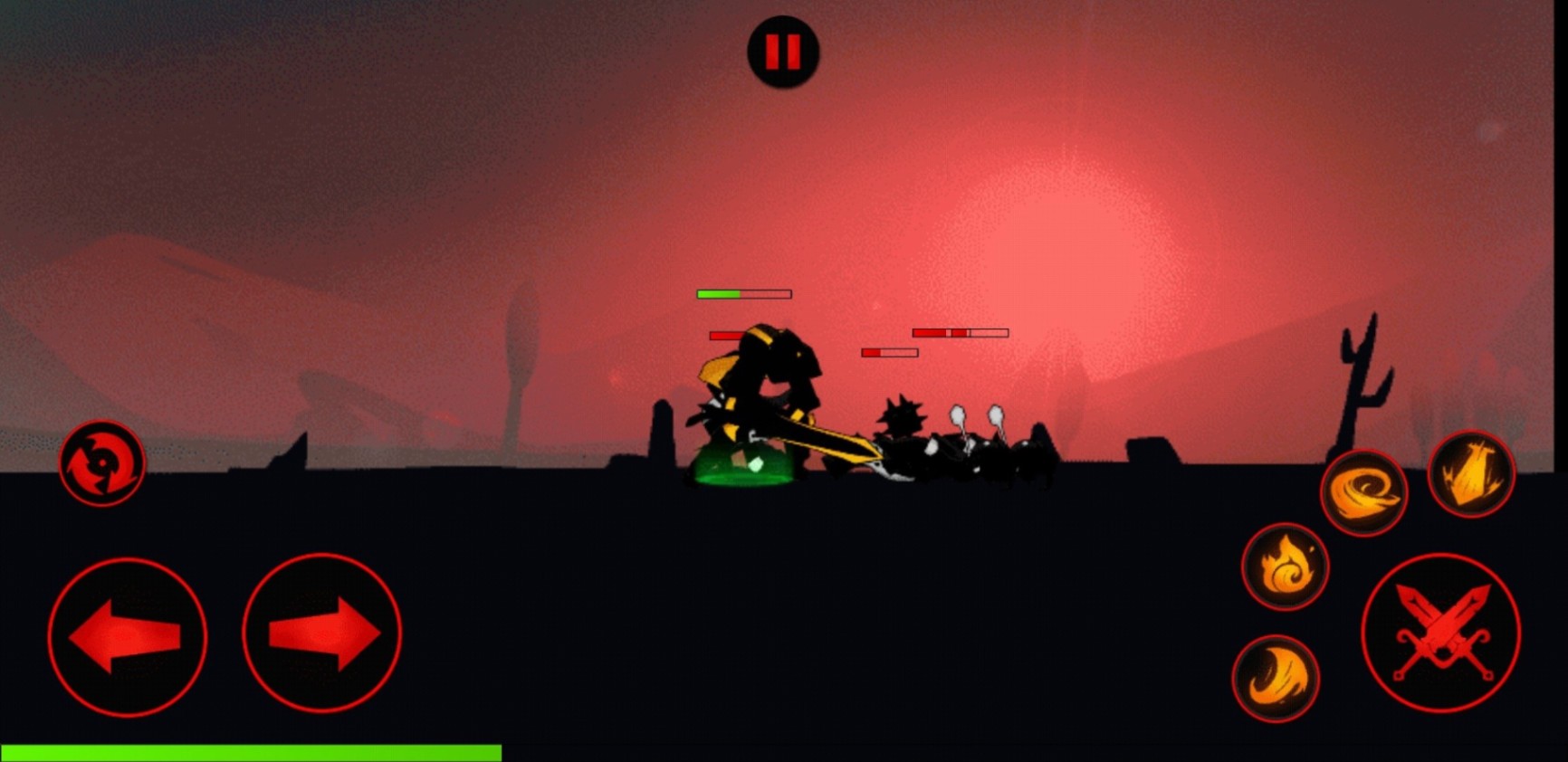 About League of Stickman
League of Stickman is a fun and entertaining action fighting game. It tells a story of a destroyed world with heroes who battle to restore balance to the world and save themselves from warlords and bandits. There are different levels, chapters, and modes.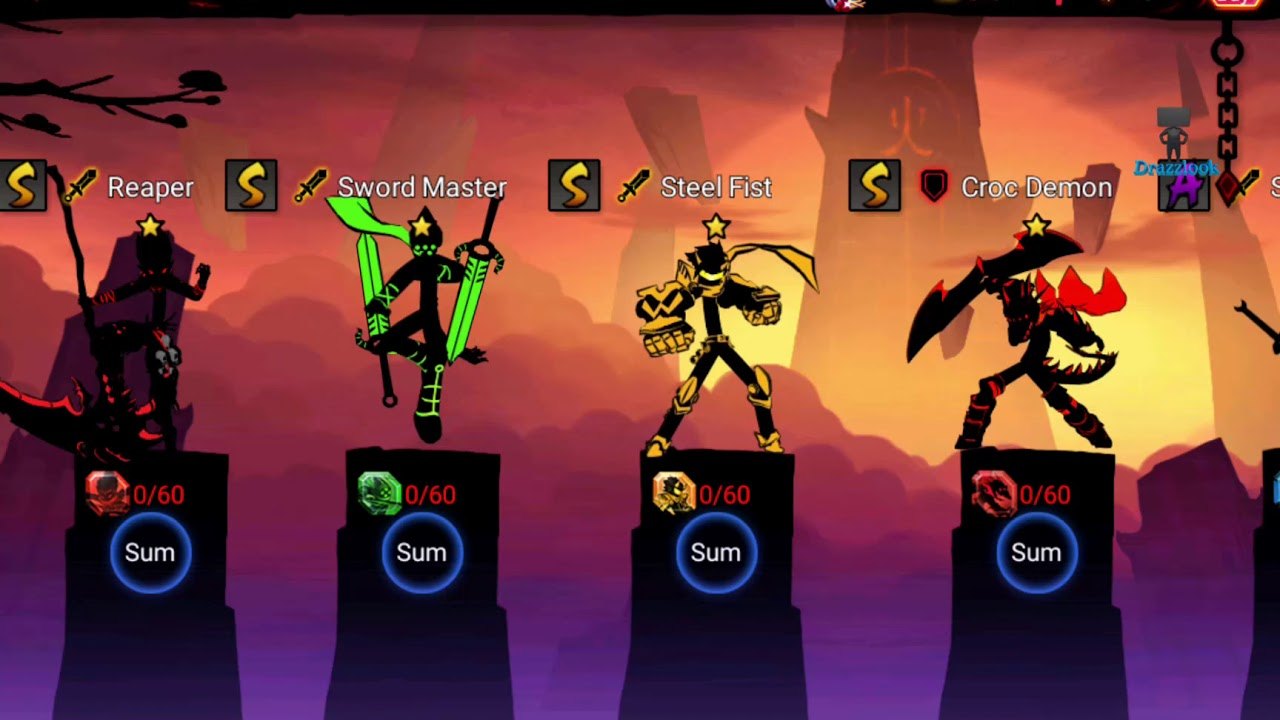 Battles involve a collaboration between three heroes, although there is a range of characters to select from. These heroes are various characters with unique abilities that should be understood in order to get the most out of them.
The characters are acquired with gems and the cost of these characters vary. Choose from the heroes you have acquired to battle with you to victory. Choose three to form your formidable team, with you controlling one and the other two helping out.
For each level, there is a wave of minions you face before getting to the boss. These minions are of different difficulty levels with proportional improvement in skills with each level. You approach enemies by moving right or left on the two-dimensional screen.
High-Quality Graphics and Competitive Features
All the characters in the game are shadows of stickmen, but the features, gameplay, and storyline make it more than just a mere stick game.
The game has high-quality graphics and its smooth operation makes it thrilling to play. The different skills of heroes are unique to them and are helpful in different types of enemy attacks.
The addition of leaderboards also cranks up the fun as you get to compare your standing with friends and players all over the world.
How to Download League of Stickman
To download, launch the App Store if you are using an iOS device, or the Google Play Store for Android users, and select the option that is free to download.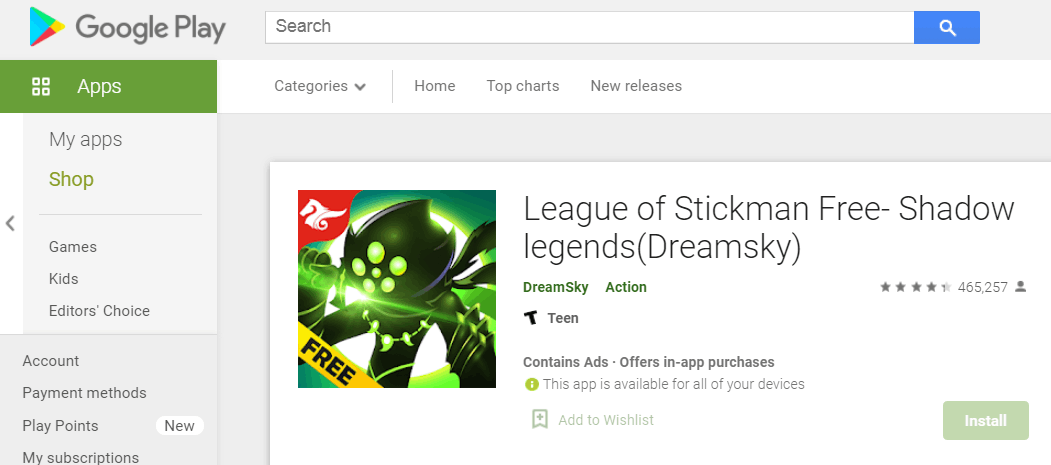 On the installation page, click on the 'Install' or 'Get' button to start downloading to your device.
The game is free to play, but various in-app purchases may require you to pay some cash.
In-app purchases range from $0.99 – $103.23 per item, and items to purchase vary from characters, gems, gold, character skins, and various packs or bundles.
System Requirements and Permissions
Android devices should be operating with Android 4.1 or later. The size of the app on download is 47 MB but increases subsequently while playing.
Users of iOS devices require an operating system of iOS 10.0 or later, and the storage for the app on download is 284.5 MB.
Both operating mobile systems require similar permissions for the game. The game needs access to your media library, GPS location, network access, storage, Wi-Fi, and more. The full permissions can be viewed on the app's installation page on the app stores.
How to the Fighting Controls in League of Stickman
Upon successful download and installation, launch the game. Then, select a character to use from the available characters and choose Campaign mode.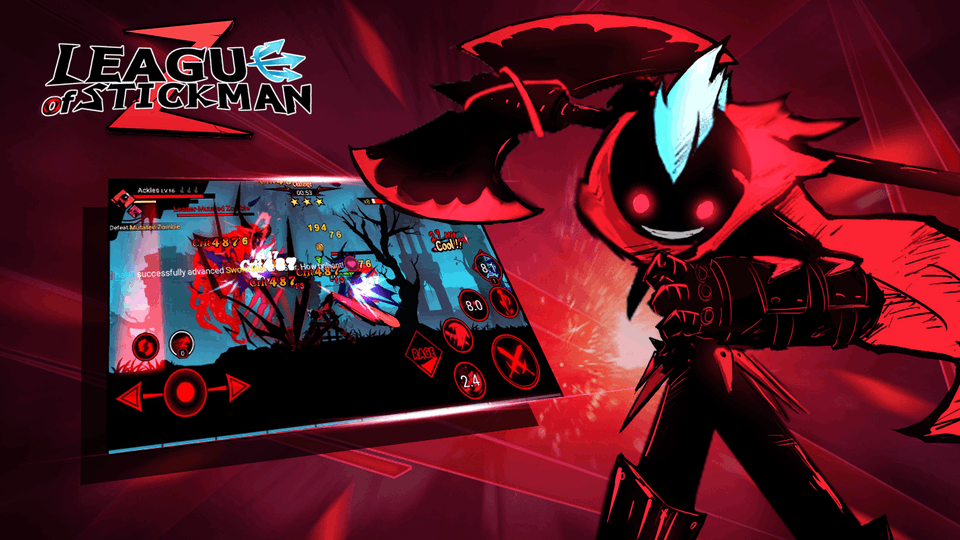 Initially, some moves will be explained such as how to move the joystick and how to use your unique skills.
The large directional buttons on the left are for forward and backward movement.
The five buttons on the right are to use the special abilities, which means they vary in function depending on wat skills the character has.
Using the Abilities
The main ability is the fighting ability which shows the normal fighting ability of each character that can be used anytime. Some characters use swords, katanas, or arrows while others do not use weapons at all.
The other four abilities are additional skills that enhance their fight style. Be careful in using them as they are time-limited and the time limitation varies by how powerful the skills are.
How to Get Gems in League of Stickman
Now let us dive into the highlight of the article which is getting gems in League of Stickman. Gems are used for character purchases, game replays, upgrades, and the cost of these materials.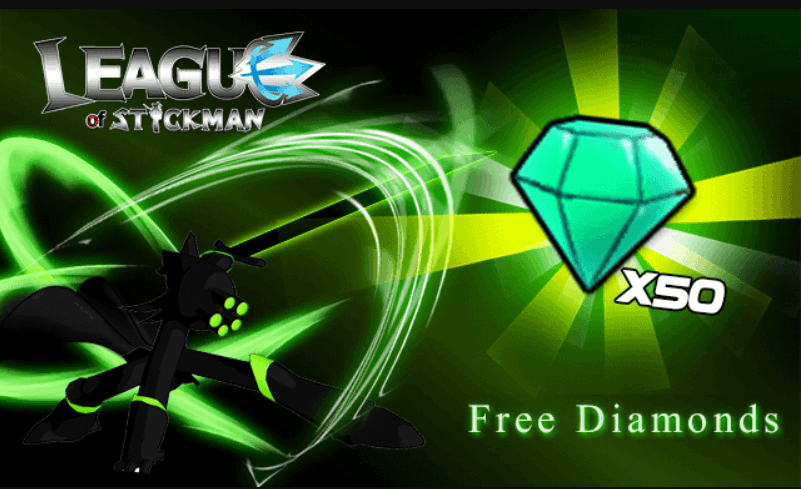 The easiest way to get gems is by using real money. Some of the gem packages are 200 gems for $3.99 or 500 gems for $9.99.
If you have enough cash to spend or if you do not want to go through the troubles of the other methods, paying cash is a sure bet.
But, if you'd rather earn as many gems as you can for free, read on below for some options you can take advantage of.
Watch Tons of Ads
Ads are another easy way as they only require an internet connection and there is no limit to the ads you can watch.
With this, as long as video ads are available, you can keep watching ads and get gems in the process.
Play the Campaign Mode and Dungeon Mode
Playing the Campaign mode is a simple method as this mode is readily available to play. With each completed level in Campaign mode, you earn 10 gems. Repeatedly completing a level 10 times gives you 100 gems, and completing a level 100 times grants you 1,000 gems, etc.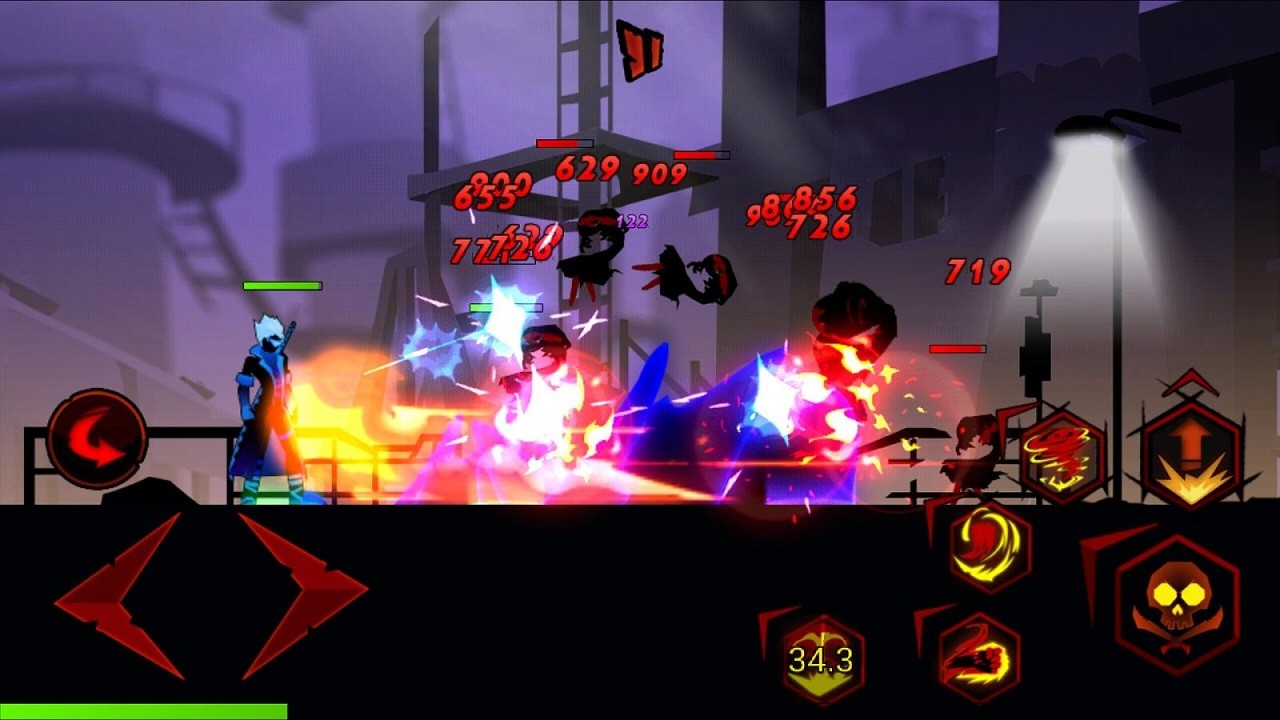 The downside to this method is that replaying a level in the Campaign mode can get repetitive and boring as you anticipate what is going to happen, and you can get tired fast.
Completing a higher level gives you a higher amount of gems. Replaying these levels gives you 100 gems on completion for a single game, so be strategic about which levels you repeat.
Dungeon mode is another way to get gems. It is harder than the Campaign mode, but the rewards are worth it. The Dungeon mode is among the daily stages which you can play in League of Stickman. Dungeon mode includes tougher waves of enemies that grant higher loots when defeated.
Upgrade Your Heroes to Earn More Gems
This option is not a direct way of getting gems but is a great help. Stronger heroes and stronger abilities makes replays faster and you earn better loot in higher chapters as mentioned.
What you need to keep in mind is that gems are also required to upgrade, so this becomes a trade.
By using the gems to upgrade you are investing in your hero to provide more gems as they advance further with their new, upgraded skills.
Tips to Enjoy the Game Even More
An important tip is to select a team with a range of abilities. This is essential as team members will have different abilities, ranges of attacks, and skills they operate with. Combining more powerful players who have been upgraded with lesser players can go a long way in creating a strong team.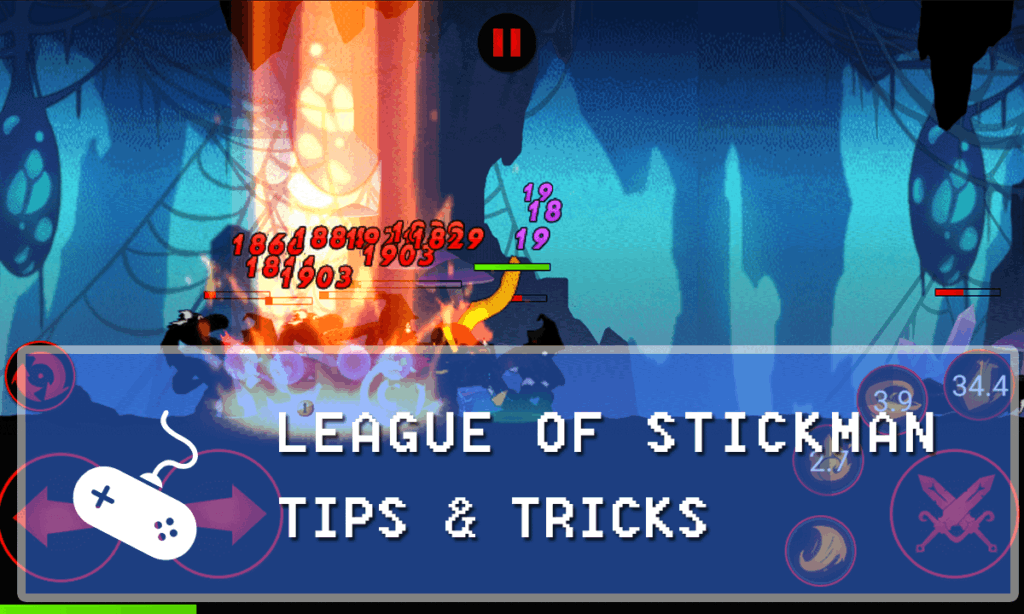 Also, it's worth noting that the price of characters does not have a direct impact on how great they are in battle. A typical example is Zack (a level 4 character costing 500 gems) and Raven (a level 5 character costing 800 gems). These are strong heroes despite their lower cost.
When compared to higher cost players like Pulse Girl, at a price of 2,000 gems, and Hunter, costing 1,000 gems, Raven is the cheapest level 5 character but is considered the strongest female character because of her abilities.
Log In Daily to Earn Free Rewards
The next best tip to improve in the game is to log in every day. This not only means you will improve your skills with more regular gameplay, but simply logging in also nets you a daily reward of coins, gems, or rare items.
Simply click on the treasure chest each day you log in to get your free rewards.
Completing the tasks each day as well will help you earn more gems, as the tasks are reset daily, so your potential to earn is as well.
Conclusion
League of Stickman is an awesome mobile stick fighting game. With over 10 million downloads from the Google Play Store, you can join millions of other users in battling with your heroes to restore the destroyed world back to health.
Visit the Google Play Store or the App Store to download this game and get fighting today. Take advantage of the many resources for earning gems to take your characters to another level.
References
mobile – PUBG Mobile and How to Get UC – Tips and Tricks – Free Way Gaming