Soccer Super Star is a brand new mobile football game where you get to play as the star player of a team that you built from the ground up. With its simple game controls, all you need to do is to pass the ball and shoot a goal.
But, there's a lot more than just passing and shooting – you'll need to have an actual skill to play the game at the highest level.
Discover more about Soccer Super Star, how to play the game, how to get coins, and more in this guide.
Get the Most Immersive Football Experience with Soccer Super Star
Become the Superstar Player by Learning the Mechanics
Earn a Three-Star Rating
Join Weekly Offline Tournaments to Get Coins
Watch Video Ads for Energy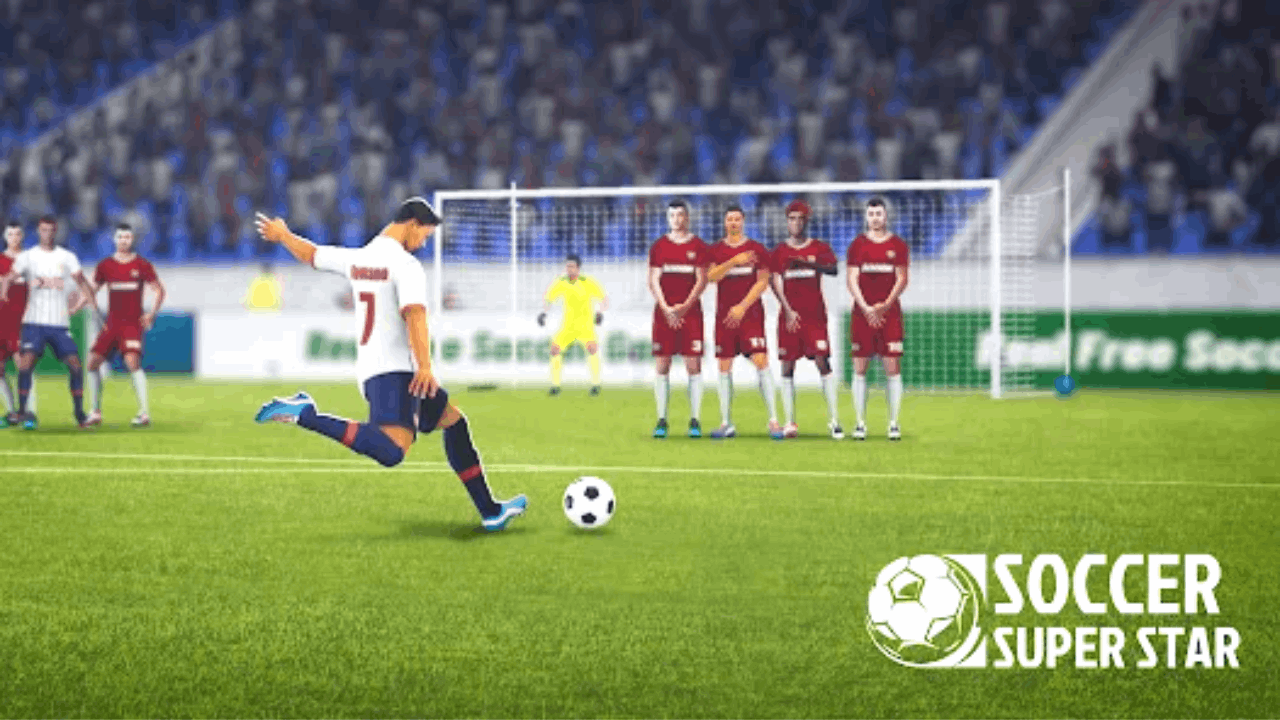 Get the Most Immersive Football Experience with Soccer Super Star
Soccer Super Star is a mobile game by Real Free Soccer that lets you experience what it feels like to play as a professional soccer player.
You get to create and manage a team while also performing as the star player that passes the ball and makes star-making goals for the team. You can also unlock star soccer players for your team.
The mobile game features easy-to-learn controls but you'll still need your personal strategy to curve your shots and get past defenders to make the goal. Each match is different from the next so you'll have even more challenges ahead of you.
Soccer Super Star also features different cosmetic items, dynamic levels, and amazing graphics to keep you immersed in this soccer experience.
Learn How to Download This Amazing Game
Soccer Super Star is available to download from the Google Play Store and the Apple App Store. To download, search for the name of the app and tap "Install" or "Get" depending on your device.
The game will automatically install on your device and then you simply have to tap "Open" to launch the game. You will be asked to create an account in order to play the game.
Start playing by going through the tutorial as it will teach you the basics of the game. After completing the tutorial, you'll unlock the main game.
Become the Superstar Player by Learning the Mechanics
Soccer Super Star has very basic mechanics such as passing the ball between players and scoring goals. While the game might be easy to learn, there are certain times that you will have difficulty scoring goals.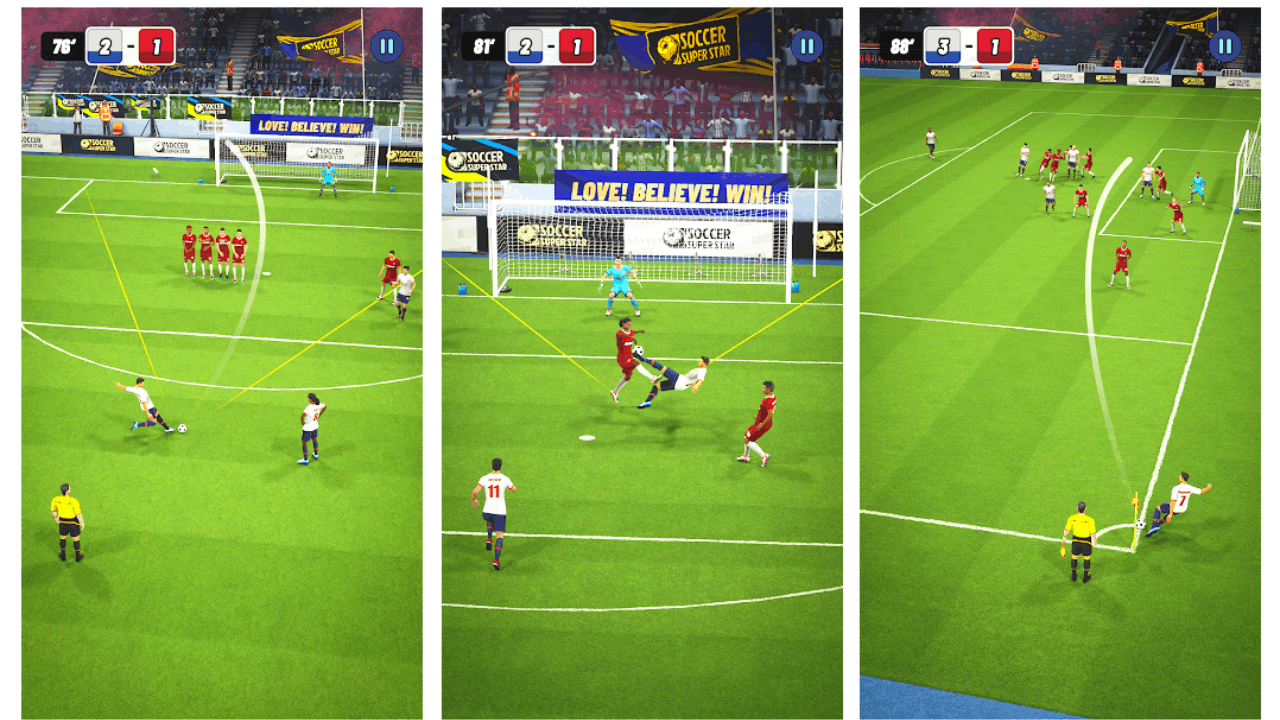 This is why learning how to pass the ball effectively will help you play better. For example, you'll notice that when you have the ball, you can only pass them to the next player within the yellow cone.
Make sure that you position yourself properly so you can pass the ball whenever you want to. Once you are clear to take the shot, do so to score a point.
Check Out How You Can Get Past Defenders
Soccer Super Star offers a lot of challenges to players, with one such challenge being the defenders. Defenders can be quite a nuisance as they always attempt to steal the ball from you.
One good way to get past the defenders is by learning how to swerve the ball as you pass them to your teammate. Another way to avoid getting blocked by defenders especially when you're trying to make a goal is to curve your shot.
Curving your shot tricks them into trying to defend in one position when you're actually trying to circle the ball around them. This will take a lot of practice so be sure to incorporate curving your ball early in the game to perfect this skill.
Earn a Three-Star Rating
There are a lot of objectives to complete when you play Soccer Super Star apart from making a goal. One of the main objectives of Soccer Super Star is to get the highest star rating.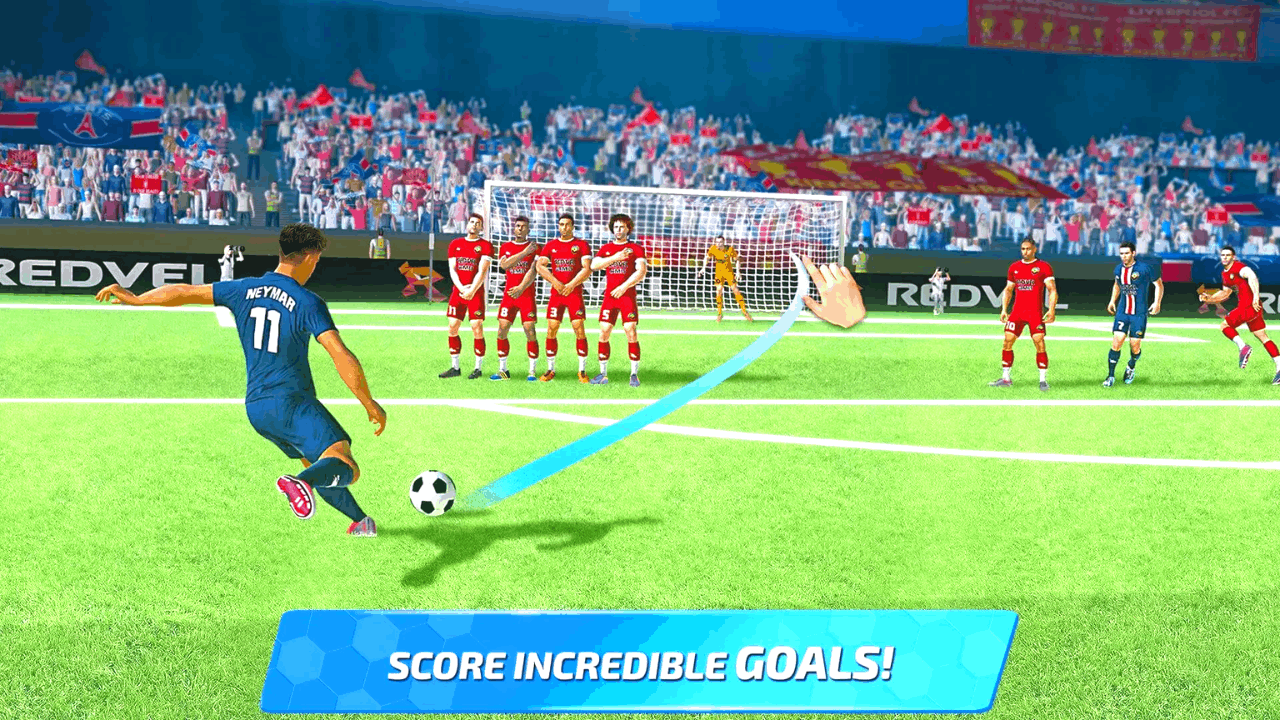 You can only get a three-star rating if you're able to perform the best at each level. The best way to get the highest rating is to make sure that you pass the ball to the player with the star on his head.
You are also required to shoot the ball to the area within the goal that has the star on it. If the star player shoots the ball outside the specific area, you will get fewer stars.
This is where accuracy is important for you to get three stars in the game. You'll get one star once you complete the level and the other two stars will be for your performance for each match.
Take the Time to Learn the Game
By now you should notice that the game challenges you in different ways. Apart from getting past defenders, the game will challenge you to develop your skills.
You need the skills to perform better and get the star rating that you need to excel. Take the time to learn and practice the game. This will help you in the long run.
You can practice passing the ball early in the game so you can perform them effortlessly when you're faced with tougher opponents. Practice is always key to getting better so make sure to invest properly.
Join Weekly Offline Tournaments to Get Coins
Coins are an important resource when playing Soccer Super Star. This currency is used to purchase different cosmetic items for your players. Some of these items include boots, shin pads, and many others.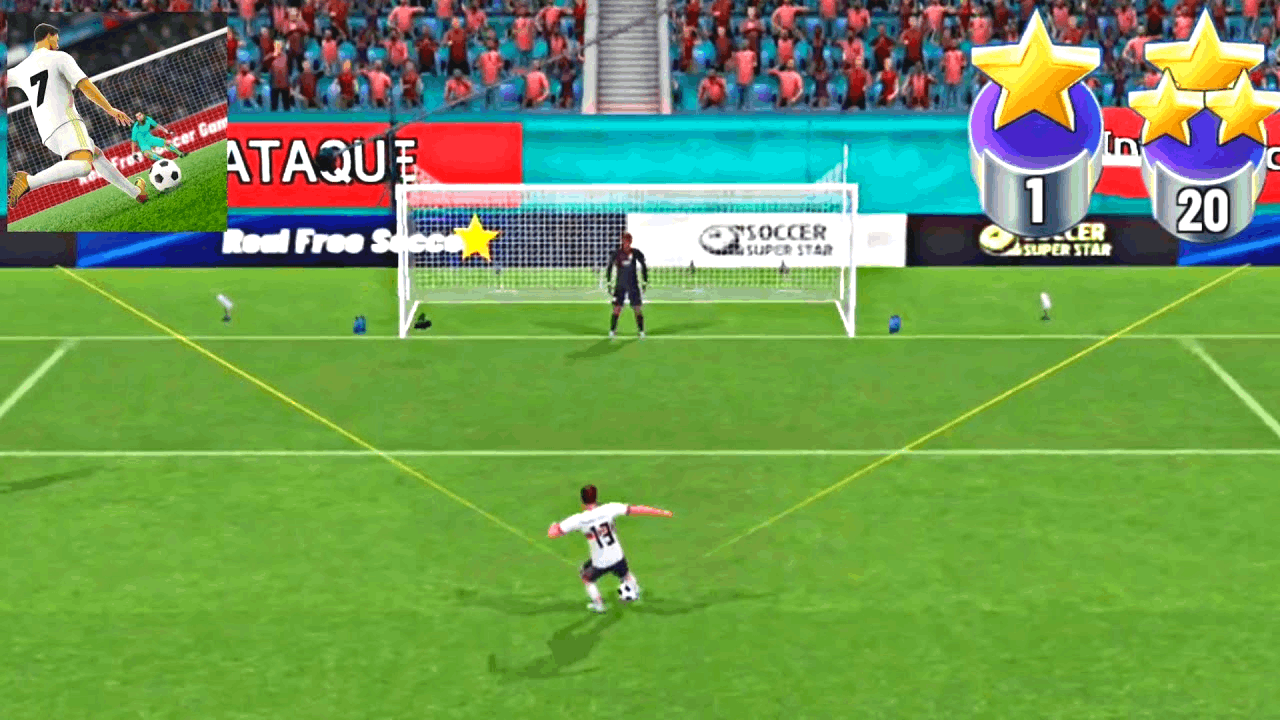 If you plan on adding more items to your team to make them look good, you should learn how to get coins.
Those who want specific items for their team can choose to earn coins by playing weekly offline tournaments. Make sure that you prepare as much as possible since you'll be playing against many seasoned players.
Once you win a match, you'll receive coins that you can then use to help your players.
Use the Rewind Option Only When Necessary
As mentioned above, the Rewind option is a very helpful feature in Soccer Super Star that will help you land the coveted three-star rating. Rewinds are limited so you'll need to be very careful in using them.
The best way to use Rewinds is when you've made a mistake or you just missed shooting the ball by a small margin.
Use the Rewind option only when necessary, especially when you know you can shoot the ball and get the highest rating. This is why learning how to pass and curve the ball is important to make sure you don't waste your Rewinds.
Watch Video Ads for Energy
Energy is another resource in Soccer Super Star that allows you to continue to play the game. Every time you play a match, it will consume energy and each player has limited energy.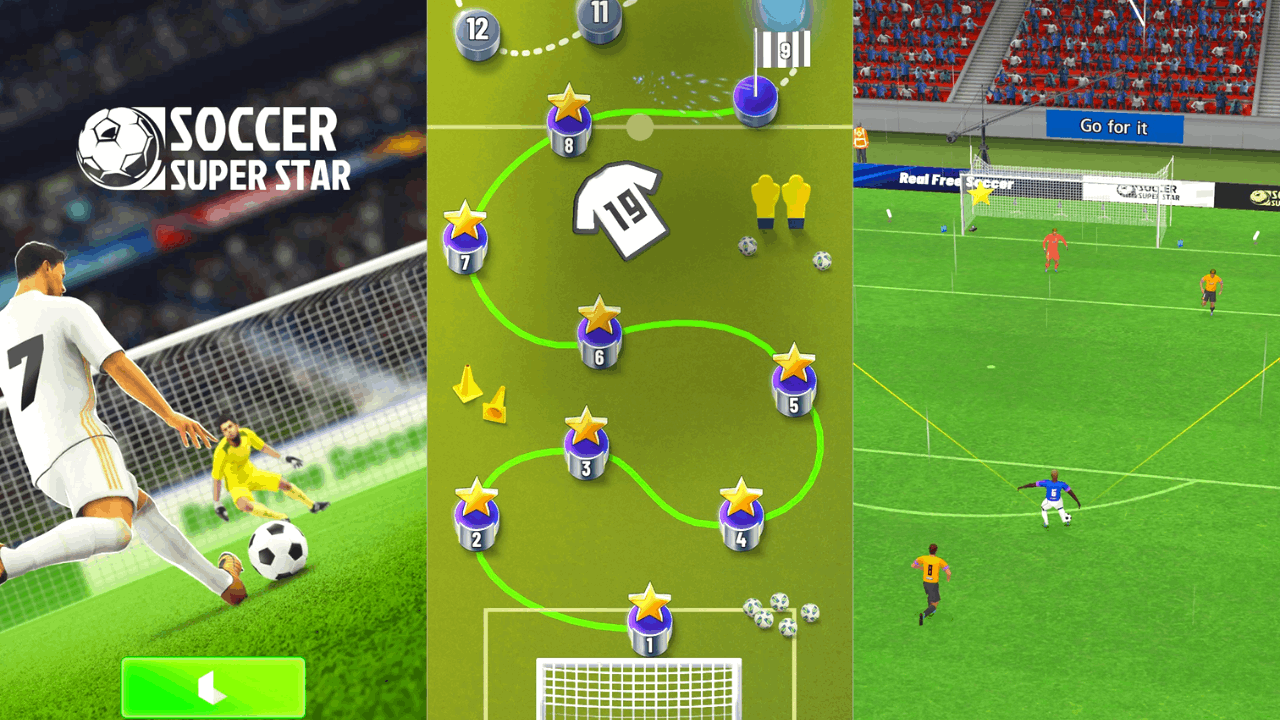 You'll soon notice that the longer you play the game, your energy source will be consumed until you won't be able to play a single match. You can always wait for the game to replenish your energy but it will take some time before you can do so.
The best way to replenish your energy source is by watching video ads. All you need to do is to tap on the option to watch the ads inside the game.
Make sure that you watch the ad until the very end and once you're done watching, you'll receive enough energy to continue playing the game. You can always watch all the ads and collect all the energy all at once.
Check Out the Weekly VIP Subscription and Unlock More Freebies
If you don't want to deal with the limited amount of play, you can always go for the weekly VIP Subscription. The VIP Subscription grants you VIP status for a week and it comes with all the perks that other players won't have.
One of the benefits of subscribing to the weekly VIP status is that you get five free Rewind options every day. This means you get to replay a certain level a couple of times every day so you'll get a higher star rating. Another perk to having the weekly VIP subscription is that you won't get any ads.
This means that you'll be able to play the game without having to deal with limited energy. If you plan on subscribing, payment will be automatically charged to your account every week so be sure to manually unsubscribe 24 hours before the renewal period if you wish to discontinue.
Conclusion
Soccer Super Star offers more than just kicking the ball to make a goal. It's a fun and challenging mobile game that will keep you entertained for many hours.
Go ahead and follow the tips mentioned above to help you get better at playing this amazing game.