Playing match-3 puzzle games can be very repetitive and dull sometimes. There aren't a lot of these puzzle games that make it unique.
However, Lily's Garden does many things right that will keep players invested in the game by allowing the game to be more fun and interesting with certain mechanics.
Find out more about the game including how you can get stars with the guide below.
Matching Different Tiles
Fluctuating Objectives
Don't Skip the Campaign
Identify Each Power-Up
Daily Tasks and Stars
Ask for Extra Lives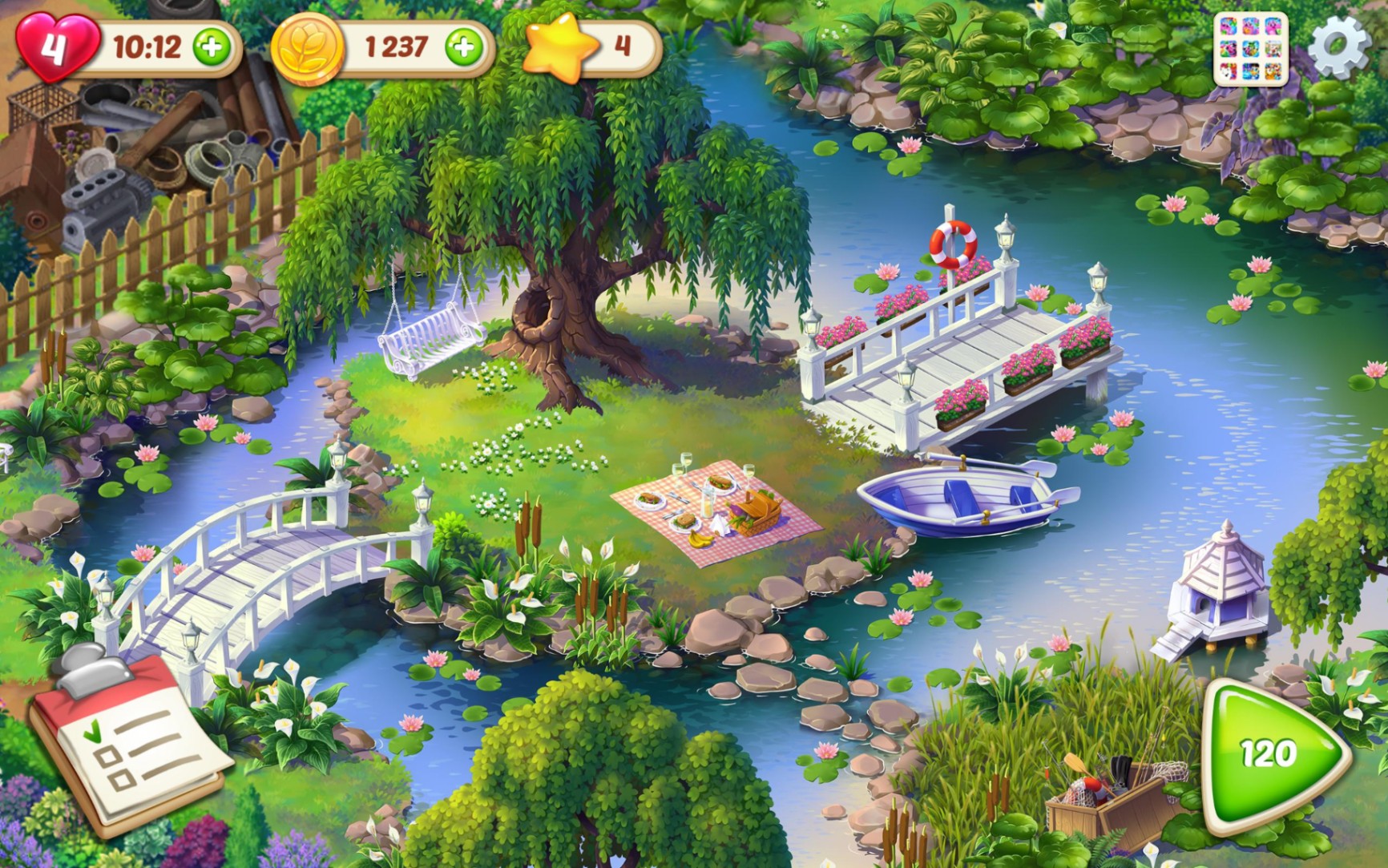 Matching Different Tiles
Lily's Garden is a match-3 puzzle game where you get to mix and match different tiles by sliding them to match similar tiles. Once matched, they are immediately removed from the game and are added as points.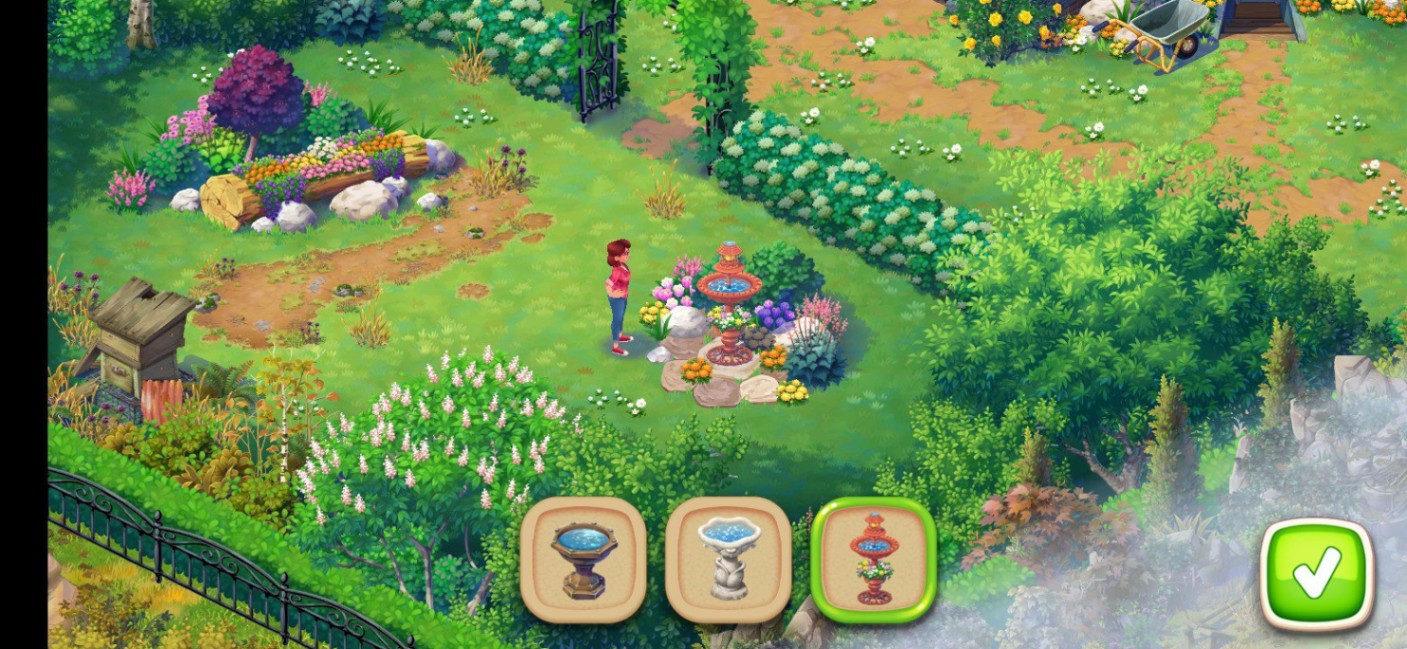 One can slide different tiles together to form a combination to get more points. Matching different tiles all at once makes for an even bigger bonus.
Players can use a wide variety of boosters and power-ups to make the game a lot easier as the puzzles become increasingly difficult to solve. These boosters can be acquired in the game and can be used when playing the game.
The game also follows a storyline where you go on a journey that will require you to renovate the garden and solve different puzzles along the way. In this story, Lily is tasked to bring the garden back to life.
Prepare for the Game
As mentioned above, power-ups and boosters are essential in this game, especially during the later stages. They can help you complete difficult levels and even help you progress through your missions and tasks.
These boosters are available before the start of the game. Once you reach a certain level in the game, you can unlock this option and be able to use them at the next level.
Before you start the game, you should have the option to choose which booster or power-up you want to use in the game. Just remember that they are limited so use them wisely.
Fluctuating Objectives
When playing the game, the major objective is to merge as many tiles as possible to get the highest score. Certain levels change the priority objectives.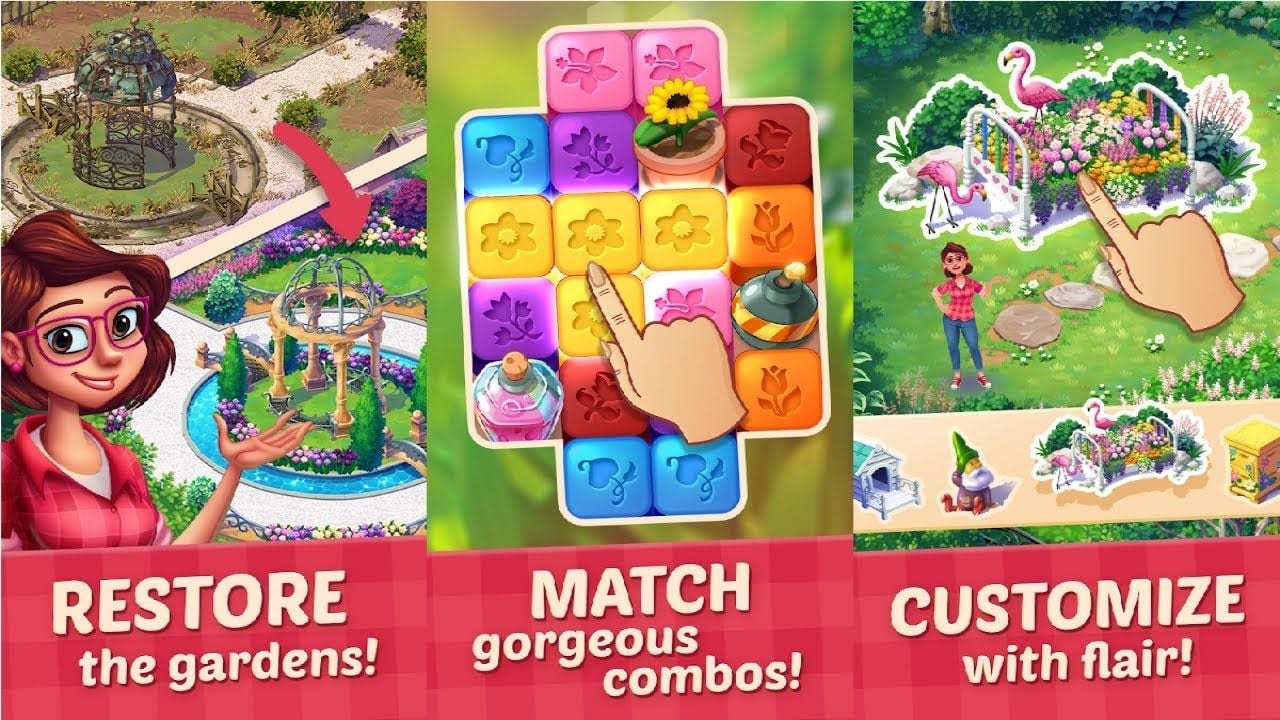 Some levels in the game may want you to get as many tiles as possible while others will require you to perform a certain number of combos.
Sometimes, you have to deal with dandelions, seed bags, and many others in the game. Dandelions are removed by matching the tiles that are near them.
Seed bags are usually at the top of the board at the start of the game and the objective is to bring them down to the bottom. Make sure to check out the objectives of each level so you won't take up a lot of your time playing each level.
Limit Booster Usage
As soon as you go farther into the game, puzzles begin to feel more challenging. This is where boosters and power-ups are put to good use.
These are the best way to clear up some difficult parts of the puzzles or simply make the level easier to beat. Always make sure that you have a booster or two with you at each level. Do not hesitate to use them especially when you feel like you have no way out of the puzzle.
If you do run out of boosters, you can always purchase them for 1,900 coins and while you can always earn coins along the way, it is always best to limit booster usage until you can afford to buy a few of them.
Don't Skip the Campaign
You might be tempted to skip the campaign when playing the game. However, it would be better to play the campaign first before heading over to other game modes.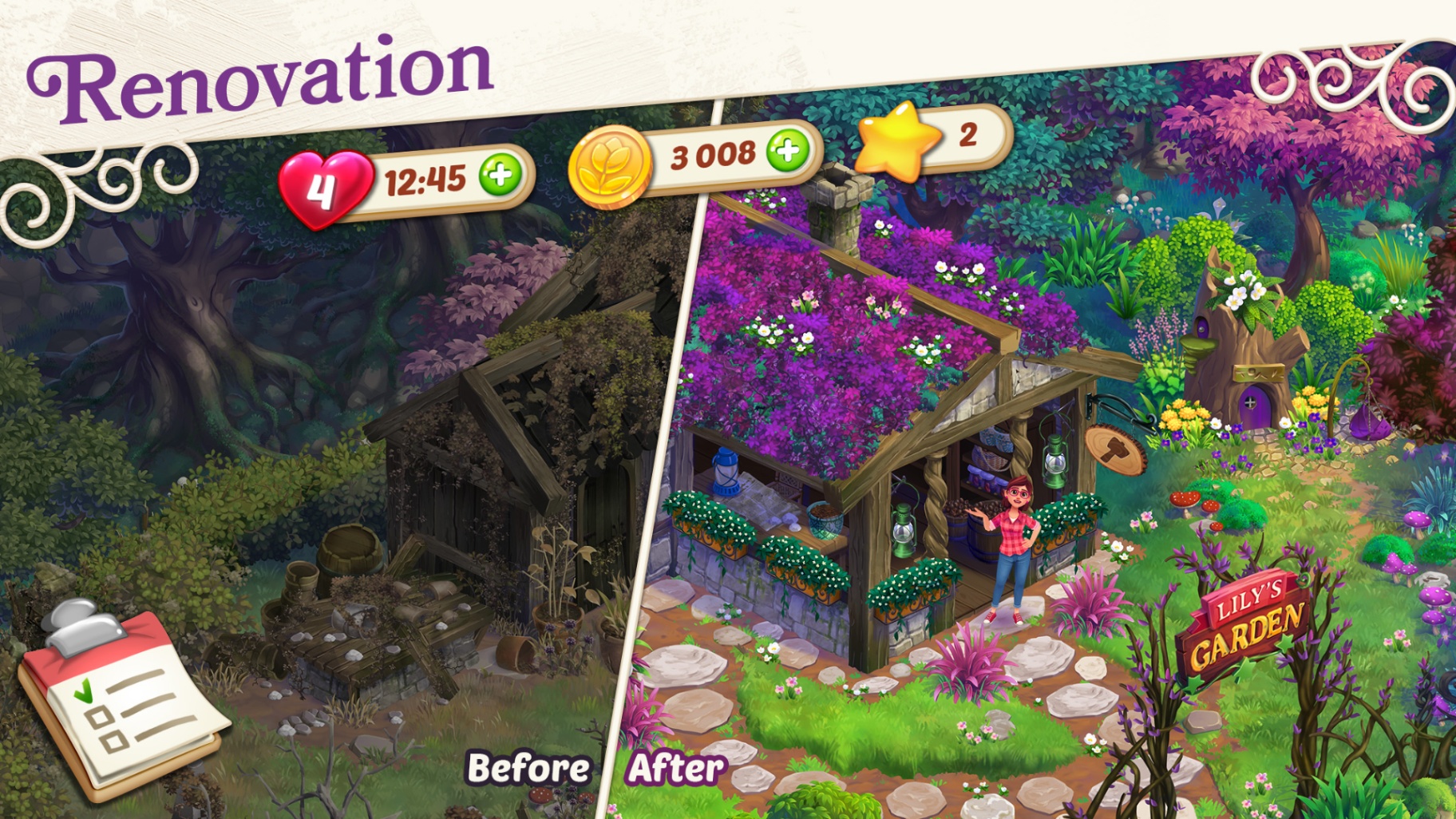 The campaign features a good storyline and offers a lot of rewards when you play it.
There are also a lot of missions and tasks that offer great prizes especially when you finish playing the campaign. Playing the campaign offers a lot of perks.
Mind Your Moves
Lily's Garden is not your typical match-3 puzzle game. This mobile game will only let you do several moves. This is the reason why limiting your moves is key to conserving your coins.
When you exceed the number of moves per game, you can always replenish them by purchasing them with coins. Always make sure to calculate every move that you make in this game to avoid wasting your coins.
At the end of each level, all remaining moves will be converted into Rockets which can be used in the next level.
Identify Each Power-Up
Different power-ups in Lily's Garden will help you create a better experience when playing the difficult levels in the game.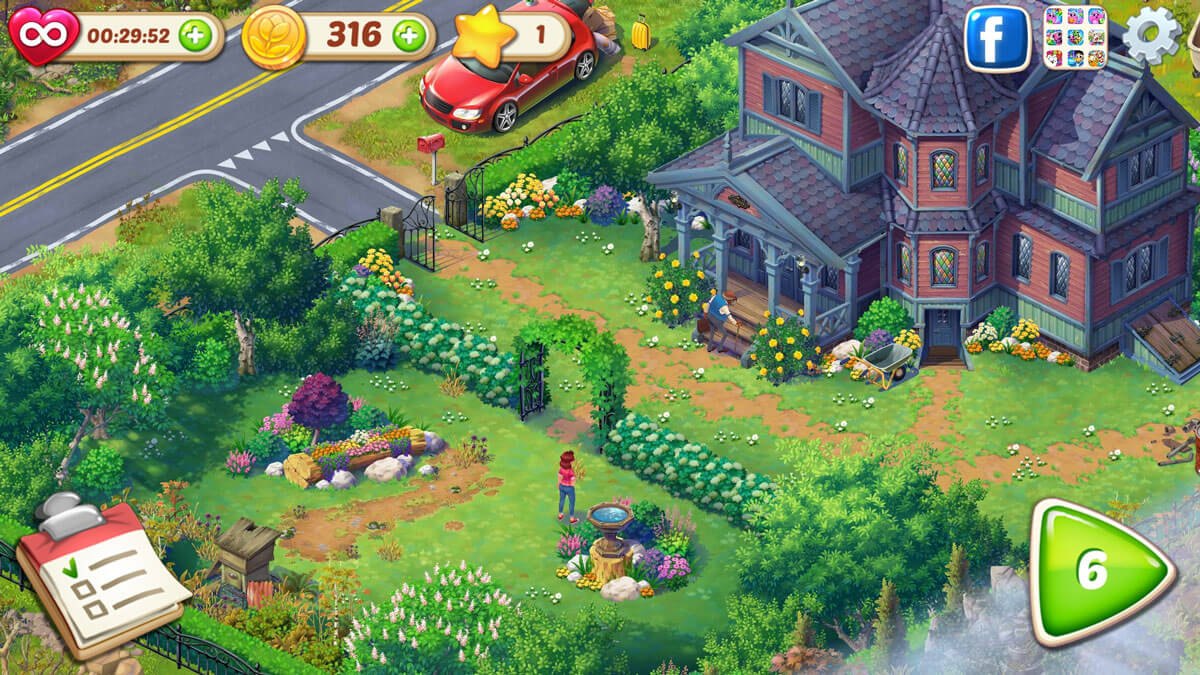 Since you have a limited number of moves, using a power-up will surely help you finish all objectives or tasks at each level.
Identifying which power-up to use is ideal when it comes to playing the game. Stacking five to seven tiles together would allow you to swap those tiles into a rocket. Tapping the rocket will set it off and clear either a row or a column.
Stacking eight to nine tiles will create a bomb. Tapping the bomb will remove several tiles surrounding the tile you tapped.
Unlock the Magic Flask
One very significant power-up in this game will make your life a lot easier. One of which is the Magic Flask.
The Magic Flask can immediately destroy an entire cluster that will help you refresh the entire board and make the game easier for you to finish. While you might think that the Magic Flask is easy to attain, you actually need to have amazing skills to obtain it.
Players can only collect the Magic Flask if they can merge 10 or more tiles. You might want to effectively pile up to 10 tiles first or resist the temptation to clear the tiles that you have been working on.
Daily Tasks and Stars
Every day you will receive specific tasks that you will need to finish if you want to receive some amazing gifts from the game.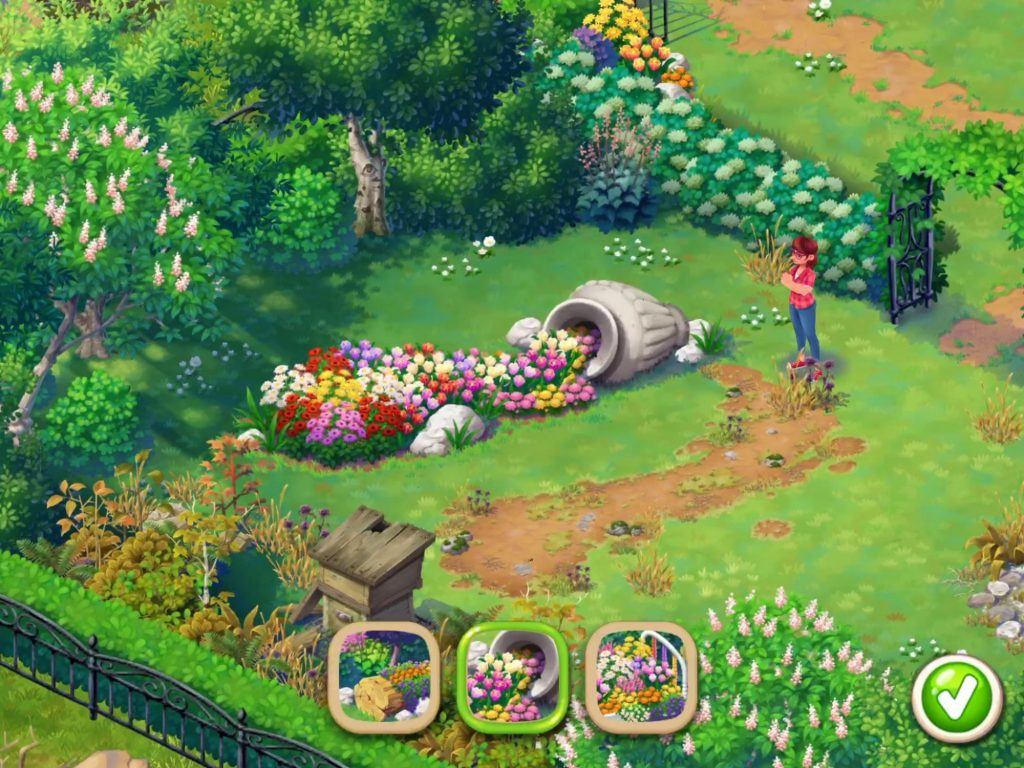 These tasks will unlock a special gift box that contains different rewards. One of which can be stars.
You can find a checklist on how many tasks are needed to be completed for an entire day. Finish them all and receive the reward.
Most of the time, it will be as simple as finishing different puzzle levels and the game would reward you with stars. The more you finish these tasks, the more the taskbar fills up until you unlock the special gift.
Use Your Coins
Stars aren't the only item that you get from finishing a level, you also get coins along the way.
Coins are to purchase boosters in this game however, they are also very hard to come by. Make sure that you do not waste your coins especially when it comes to using them for moves.
If you don't think you can complete the level with your last few moves, don't try to spend your coins and waste them. You can always choose to restart the level. Take this second chance to finish the level faster and move on to the next.
Ask for Extra Lives
Every time you restart a level, the game will ask you for life or heart. You only get a few hearts within the game so you have to use them efficiently.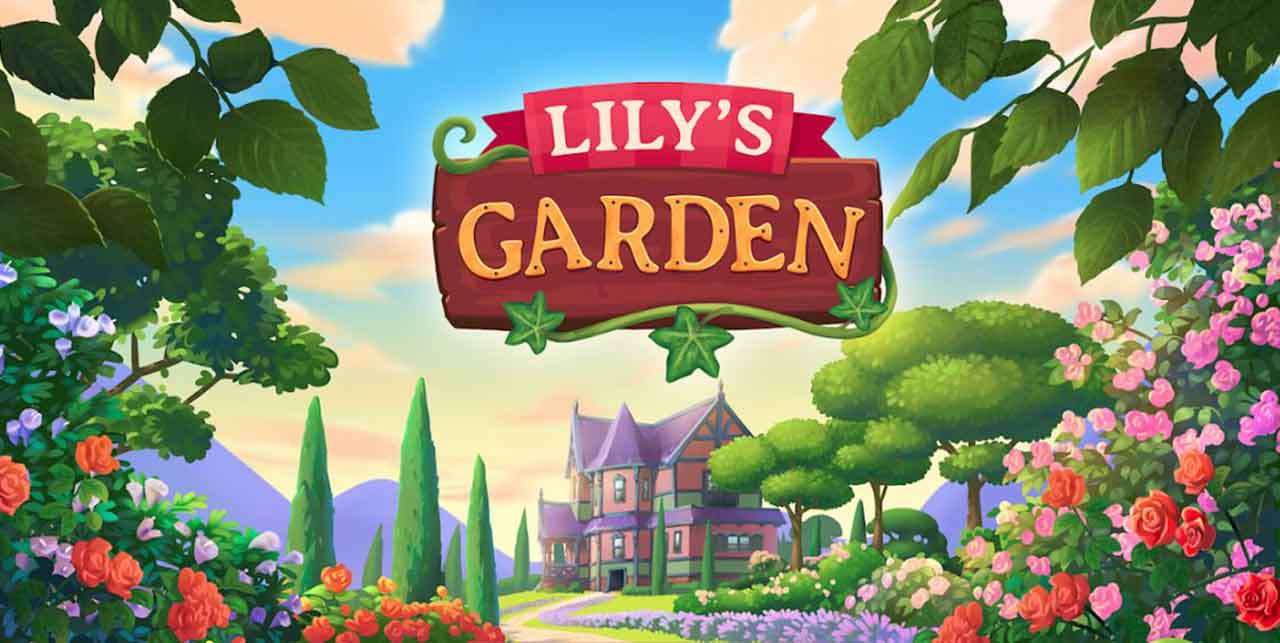 However, there are certain ways to get extra lives in Lily's Garden. One of which is by asking for one from a friend.
Add friends from Facebook by connecting your social media account. You can then send them requests for extra lives.
One added advantage in linking your Facebook account to the game is that you can also continue your progress when you switch to another device.
Complete Gardening Events
Once you hit level 18, the game will unlock a new event called the Sunflower Event. This is by far one of the biggest gardening events in the game.
In this event, you get to grow the largest sunflower by finishing more levels. As you grow your sunflower, you also receive rewards like a booster, lives, coins, and many other items.
The caveat here is that you need to grow your sunflower before time runs out. This ultimately means you have to play the game as fast as you can to get all the bonuses.
Conclusion
With all of the complexities given to a simple game like Lily's Garden, the game does not feel like a walk in the park at all. These tips will ultimately help you gain more rewards and get to have a lot of fun in the game.
So, what are you waiting for? Lily's Garden is available for download at the Google Play Store and the App Store for all mobile devices.