The hyper-casual gaming market has boomed over the last two decades. These types of games avoid complex navigation and gameplay. One such game is Going Balls from SuperSonic.
It has a minimal user interface, a 2-D environment, and a simple backdrop so that players can download the game and start gaming with ease.
In this article, you'll learn everything you need to know about the game Going Balls and how to get new skins to enhance your gameplay. Let's dive right in:
About Going Balls
Main Features
How to Play
How to Download
Pros and Cons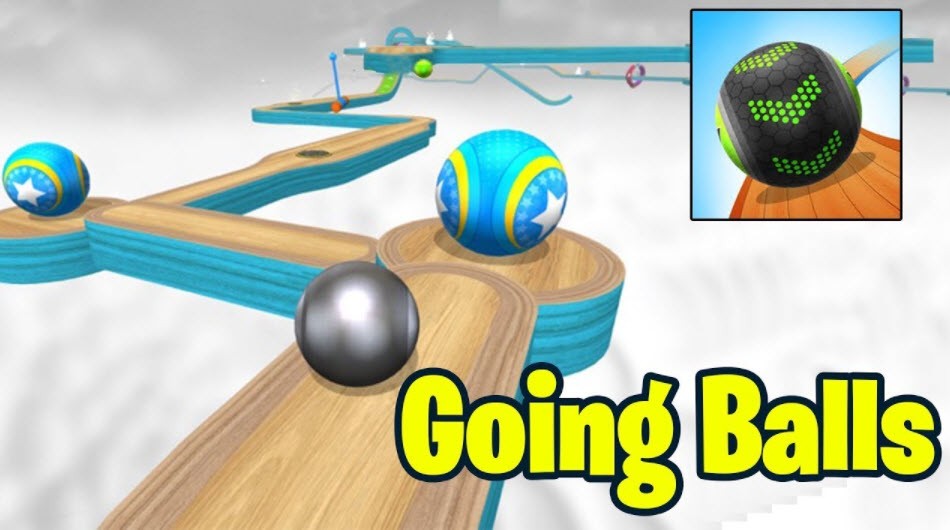 About Going Balls
Going Balls checks how good your reflexes are as you take the ball from the starting point to the endpoint at different levels. However, you will have to overcome obstacles along the way. You have to be mindful about keeping the ball under control so you won't break your rhythm.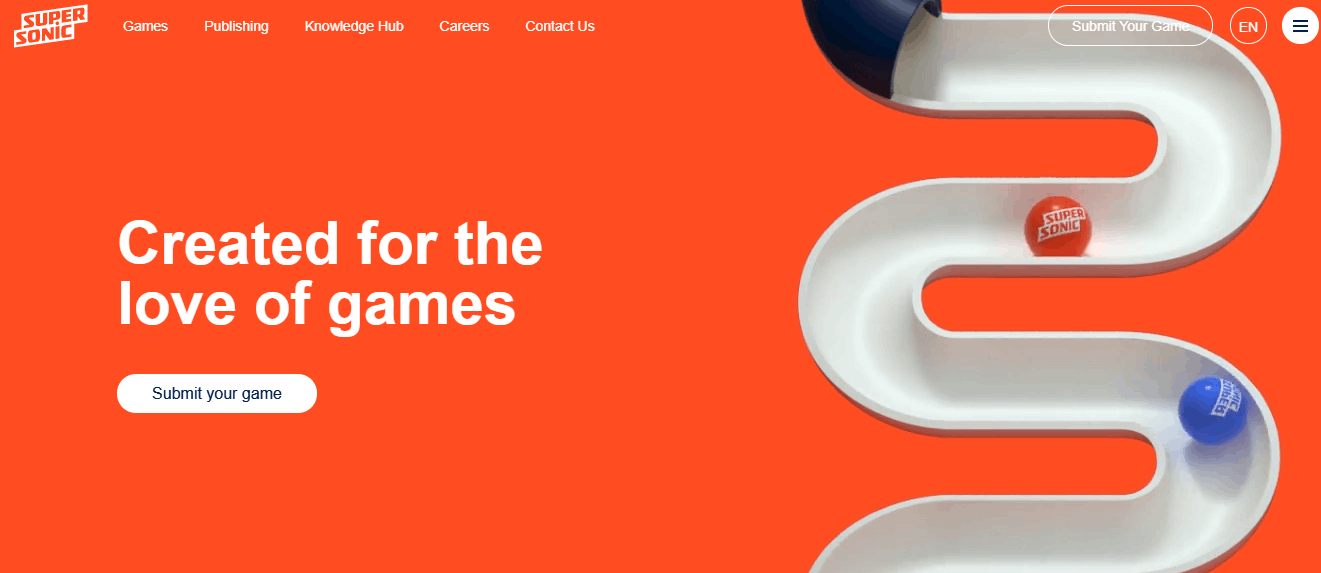 Going Balls is a product of SuperSonic Studios Ltd. The app has been downloaded over 10 million times on the Google Play Store and is updated regularly by the developers. They have a cumulative rating of 3.9 given by 1 million reviewers.
On iOS, it ranks at number 67, rated by 9,000 gamers with an average rating of 4.7 out of 5. Going Balls has done better on iOS compared to Android. Despite that, the pricing on both these platforms is the same. The game is not available on the Microsoft Store at this time.
The idea for Going Balls came from another game called Gyrosphere. With a few tweaks here and there and repurposing an older concept, Going Balls was born! If you thought that Going Balls was a mindless ball rolling game, then think again. It has reached the number one position on the Google Play Store
About SuperSonic Studios Ltd
SuperSonic Studios are a small team of 100 game developers who work with partners to convert new game ideas into reality. Their main forte lies in operations and game design. SuperSonic Studios is part of ironSource, an Israeli software company.
The company boasts of 31 top games installed by over 1.1 billion people around the globe. They have 20 million active players on a daily basis. Some of the top games include Join Clash 3D and Sort It 3D.
They have a dedicated knowledge hub on their website that provides information on their top games to help users better understand how they operate while offering a behind-the-scenes context to their games. In the knowledge hub, you can interact with their top developer partners and the supersonic team.
Main Features
One of the top features is that the interface is a breeze. All you need is one finger to control the ball. For this reason, the game is easy to play for people of all ages.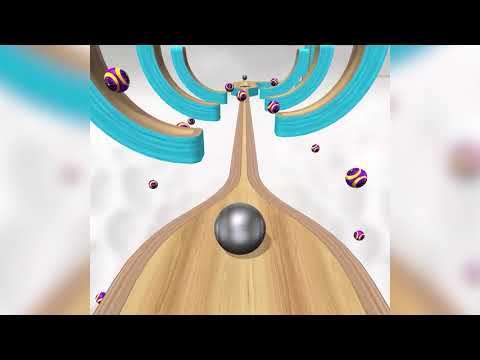 Since Going Balls is a no-brainer game that focuses only on obstacles, it made more sense for the developers to add some fun with the different types of balls. As simple it may sound, the feature adds to the engagement and retains its players.
As you progress in the game, the obstacle feature not only adds to the challenge but also makes you feel obsessed to complete each level.
Use the Settings tab on the left top corner to set your preferences like music, sound effects, and haptics.
Subscribe for an Ad-Free Experience
Like most games, Going Balls is a freemium app that allows you to get rid of the ads by paying a small fee.
This feature gives you peace of mind and doesn't disturb you at a crucial time when your ball is turning around the edges.
However, some users have reported in reviews on the Google Play Store that even with the ad-free version, videos still show.
How to Play
Once you download the game, you'll go to level one directly. Use your finger to swipe up and down to change the pace of your ball. You can also go left and right to navigate the obstacles.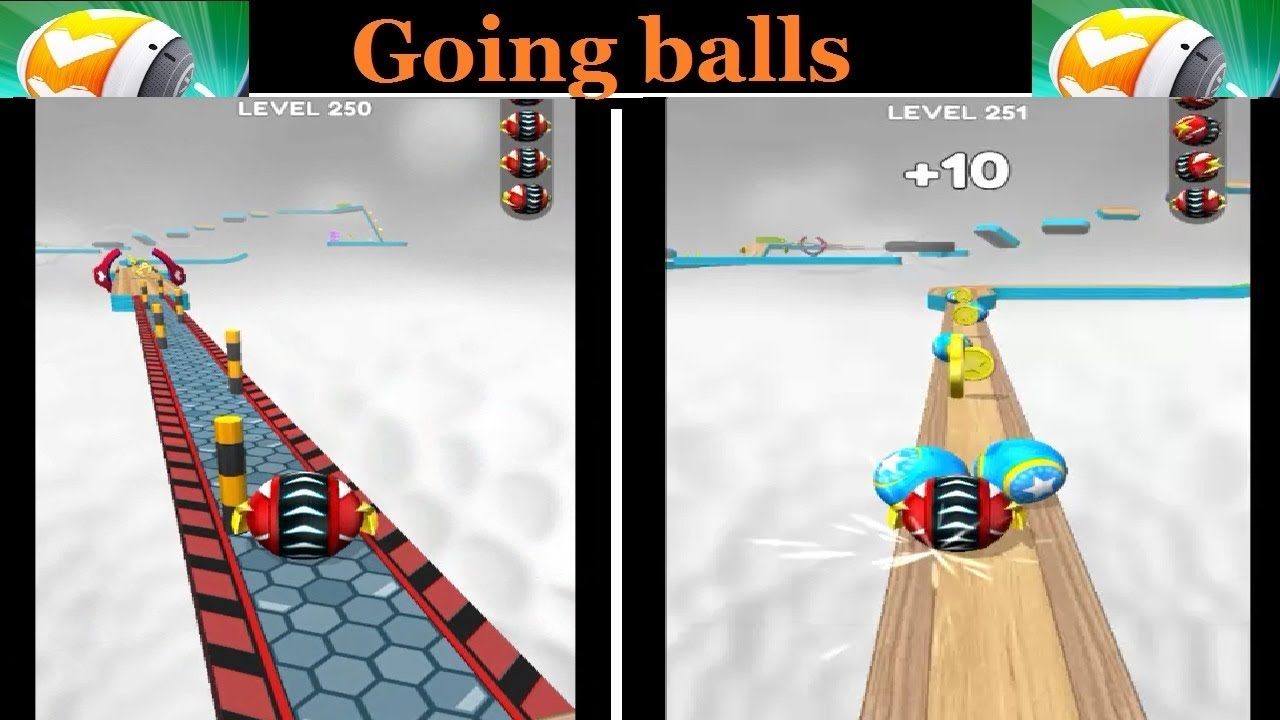 If you are feeling bold you can increase the speed of the ball by swiping forward. You swipe backward to slow down the pace of the ball. You will see three tabs on the right side.
The first tab is to spin the wheel that gives you rewards like coins or a new level. The best part is the accessibility to spin as many times as you want. You can also land a new different level and, you can choose to either skip it or play that level. These levels are mostly a race with other balls.
Use the word tab to choose between the different worlds to play the level. Do note that you will have to watch an ad. Alternatively, you can spend 5,000 coins to clear the level. Lastly, use the ball bar to select the ball of your choice. To unlock a specific ball, just pay the price in coins.
Tips for Success
The most valuable tip to win this game is to avoid the ads at all costs. As soon as you complete your first level, you will get bombarded with ads. Do not simply click on the 2X coin tab. Instead, wait for a second or two to see the 'No thanks' tab to avoid the video altogether.
Don't be afraid to go full speed and take the support of the edges. These corners will help you to maneuver your ball better towards the coins and hit the obstacles hard. Focus on collecting at least three keys that give you a bonus.
Another tip is to not spend a lot of coins to buy fancy balls. Apart from the aesthetics, there is no visible benefit of using different balls.
How to Download
For devices like the iPhone, iPad, and iPod touch, you need iOS 10.0 or later to download Going Balls. As for Mac, you need a minimum of macOS 11.0 with an Apple M1 chip.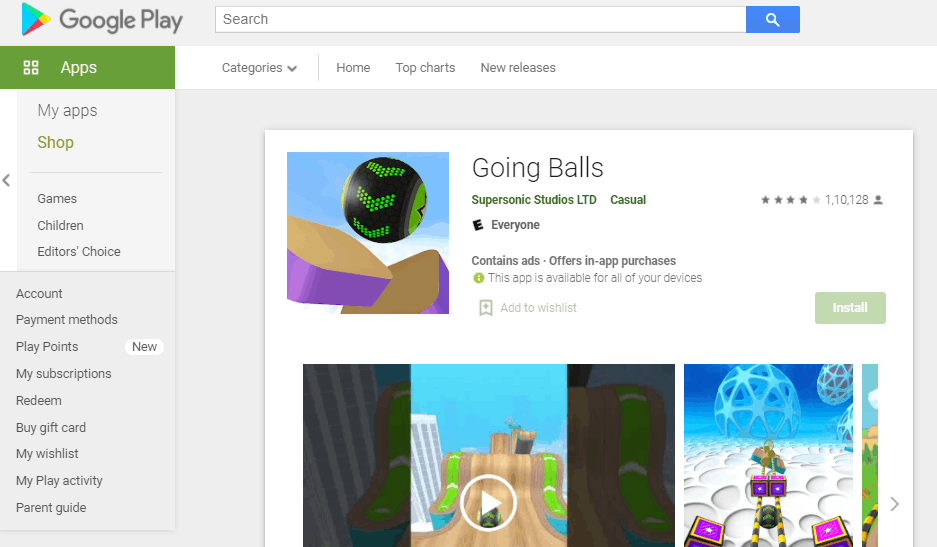 Apple users can go to the App Store to download the game. In the search bar, search for 'Going Balls' and select the result by the developer SUPERSONIC STUDIOS LTD. From the app's page, click 'Get' to begin the download.
Verify any requested permissions and acknowledgment of the in-app purchase feature on the app in order to complete the download to your device.
Download for Android
To download the game, Android users must have Android 5.0 and up.
Android users can go to the Google Play Store and search for 'Going Balls' by developer SuperSonic Studios LTD. Once you've located the correct game, and you have navigated to its app page, click 'Install' to start downloading to your device.
Accept any requested permissions to complete the installation.
Pros and Cons
Even though Going Balls is a fun game, it is good to always look at both the pros and cons before making any financial or time commitment. Let us look at the pros and cons of this game below.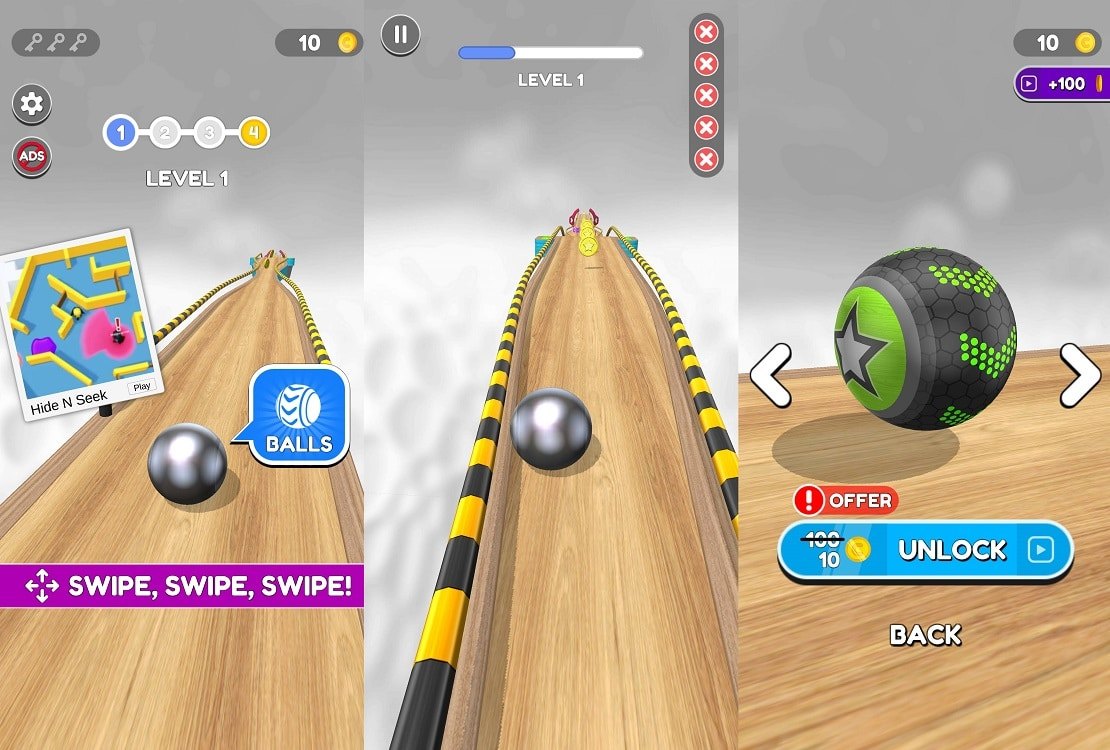 One key benefit is the ability to play offline. It allows you to turn off the annoying ads that disrupt the game now and then. Do note that turning to offline mode also means losing potential rewards.
Something that most gamers liked is that there are a variety of balls and the challenges are moderate. It allows you to climb up the difficulty levels gradually rather than playing different levels and different difficulties at once,
Many gamers feel the user interface is flawless and seamless. The obstacles provided in the game are so thrilling that one can get obsessed with them. They think of this game as a great stress buster.
Cons
One of the top issues of this addictive game is the punishing ads that pop up when you play online. It can get so annoying that you want to uninstall the game. No wonder many have done it already.
If you play long enough, you will see that certain levels are repetitive. You might end up playing 500 levels but realize that 250 of them are the same. It doesn't add to any challenge and the game is pretty mundane.
The game crashes, especially when the ball is on the edges of the trail. Sometimes when players watch an ad to get a bonus or reward, they do not get these rewards even after watching the ad. It is pretty frustrating given the fact that one is investing their time in watching mindless ads.
Conclusion
Supersonic has been able to retain the top position for ardent game lovers who love the addictive gameplay. Going Balls is a great way to pass time while waiting for something. It's easy to play and super addictive.
With so many fans and players worldwide, it's definitely worth a try so download the game today and see how your reflexes fair against the obstacles in Going Balls!