Free Fire is one of the most popular mobile first-person shooter games in the world. Many mobile games have tried to emulate the game's success and have failed to do so. This is just one of the many reasons why Free Fire continues to reign supreme when it comes to FPS action and strategy.
With that in mind, Free Fire also incorporates cosmetic items into the game for players to take advantage of. Many of the game's cosmetic items include skins which also contribute to players' overall strategy. These skins are often used by many players to show off their skills and sometimes even gain a strategic advantage.
While most of these skins can be purchased using real money, there are a lot of free skins on Free Fire. Find out which skins are the most popular in Free Fire and how you can get some of the best skins in the game for free. Check it out below.
What Are Skins in Free Fire?
Get Free Skins Through Events
Redeem Codes from Garena's Social Media Page
Here Are Some of the Best Skins in Free Fire
Unicorn's Rage for More Utility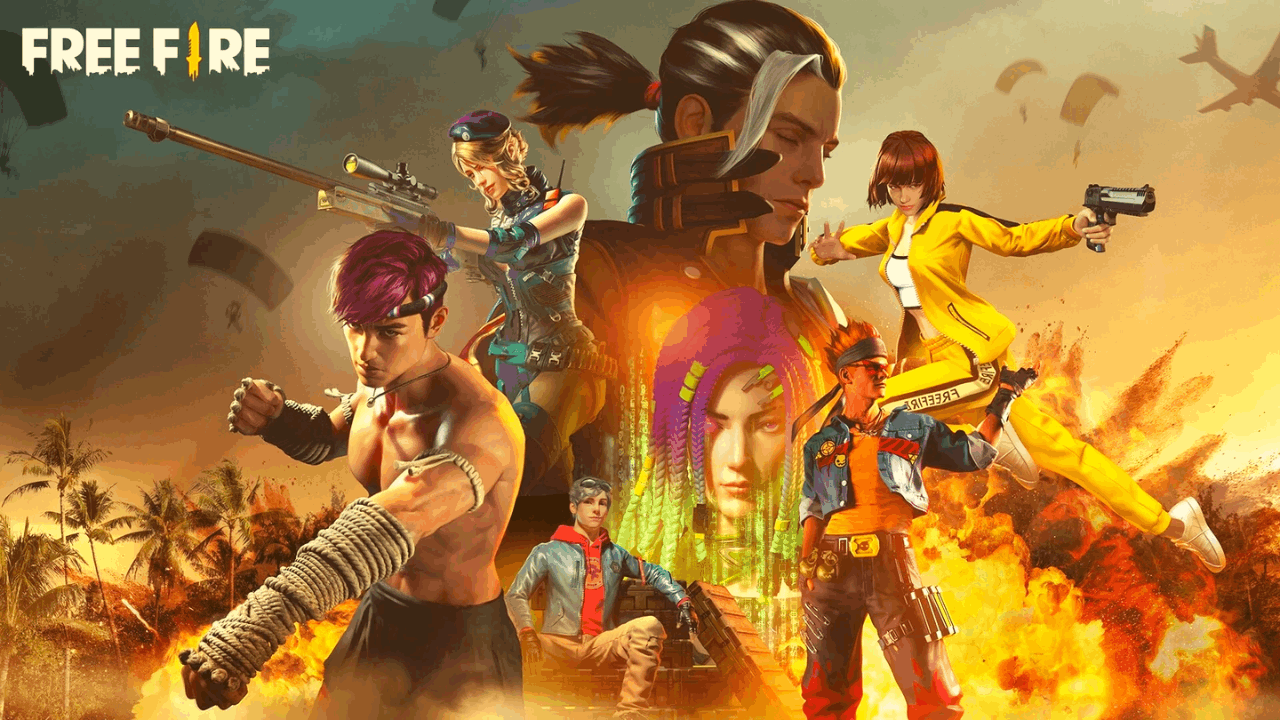 What Are Skins in Free Fire?
With all this talk about Free Fire and skins, what exactly are skins in the game? Skins, or more specifically gun skins, are cosmetic items that change the way the guns look in the game.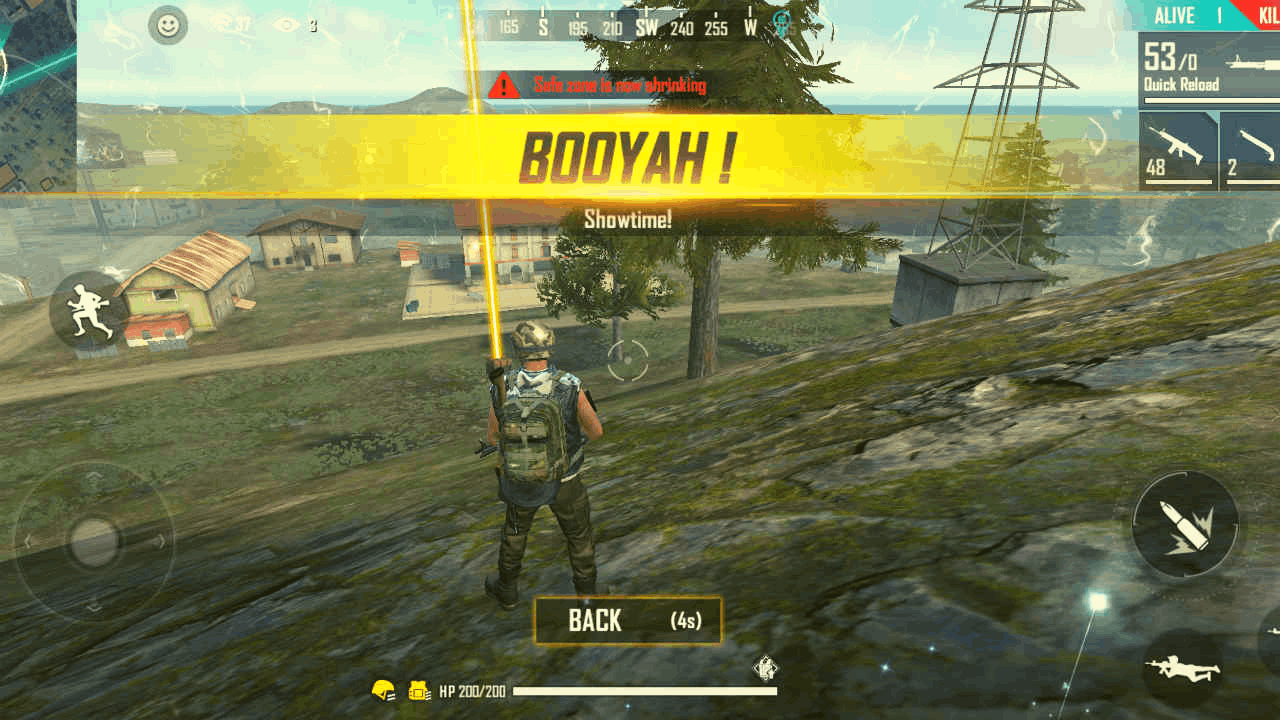 Each skin is usually bought using real money which is then converted to the in-game currency used within Free Fire. Gun skins offer a new look to your chosen skin while others are bought as an entirely new item that only you can use.
These skins can be purchased at the in-game store. Choose from a wide variety of gun skins and select which ones you like. I also have a few suggestions below on what kind of gun skins you should purchase.
As I've mentioned above, these skins are usually bought with money but there are a lot of ways for you to get them for free. You just need to learn a few secrets from me which I'll tell you later.
How Does a Skin Affect Gameplay in Free Fire?
Gun skins are commonly purchased by players because of their extreme advantage in the game. For those who have enough money to purchase them, gun skins can tip the balance into your favor especially when you're against high-skilled players.
This allows the game to be even when you're on the losing side. Skins often have stats in them which I can take advantage of. Most of these gun skins have stats that increase their damage while others increase their accuracy.
Some of these guns even allow me to store more bullets and others extend the gun's range so I can shoot down enemies from far away with less chance of retaliation.
Get Free Skins Through Events
Getting free skins in Free Fire can be a very difficult thing to do if you don't know where to find them. I've compiled a few secrets that I discovered a while back.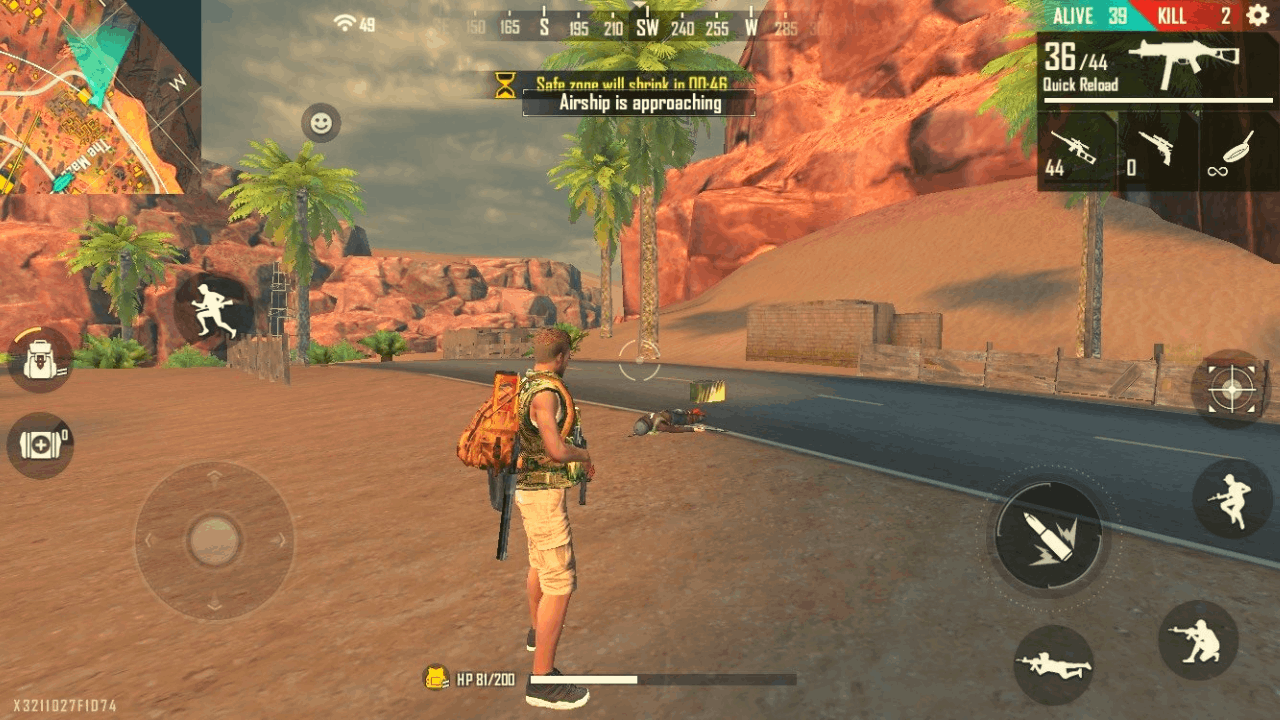 I'm going to share them with you so you can have some of the best skins in the game for free. One of the easiest ways to get free skins is through in-game events. Almost every update in the game comes with some events.
Whether they are tied to the overall story of the game or a holiday-themed event, most of these events often give out free skins to the player. I always participate in these events and complete them before they end.
Make sure to read the mechanics of the event first so you can complete it as fast as possible and receive the rewards.
Rank up and Get Rewards Such as Free Skins
Another great way to get free skins in Free Fire is to simply play the game and rank up. The ranked games in Free Fire offer a very competitive space for those who want to have a more challenging game.
While normal games are often fun, ranked games offer more competition. This means that I also get to have a more rewarding experience as I climb through the leaderboard. Soon, I'm able to reach a certain point in the game where I get matched with players of the same skill level.
I always make sure that I end each season with the highest rank possible so I also get to receive rewards like free skins and many other prizes.
Redeem Codes from Garena's Social Media Page
Garena, Free Fire's official game publisher, also offers many ways for players to get free skins in the game. I always try to visit their official social media pages like Facebook and Instagram just to see if they have codes.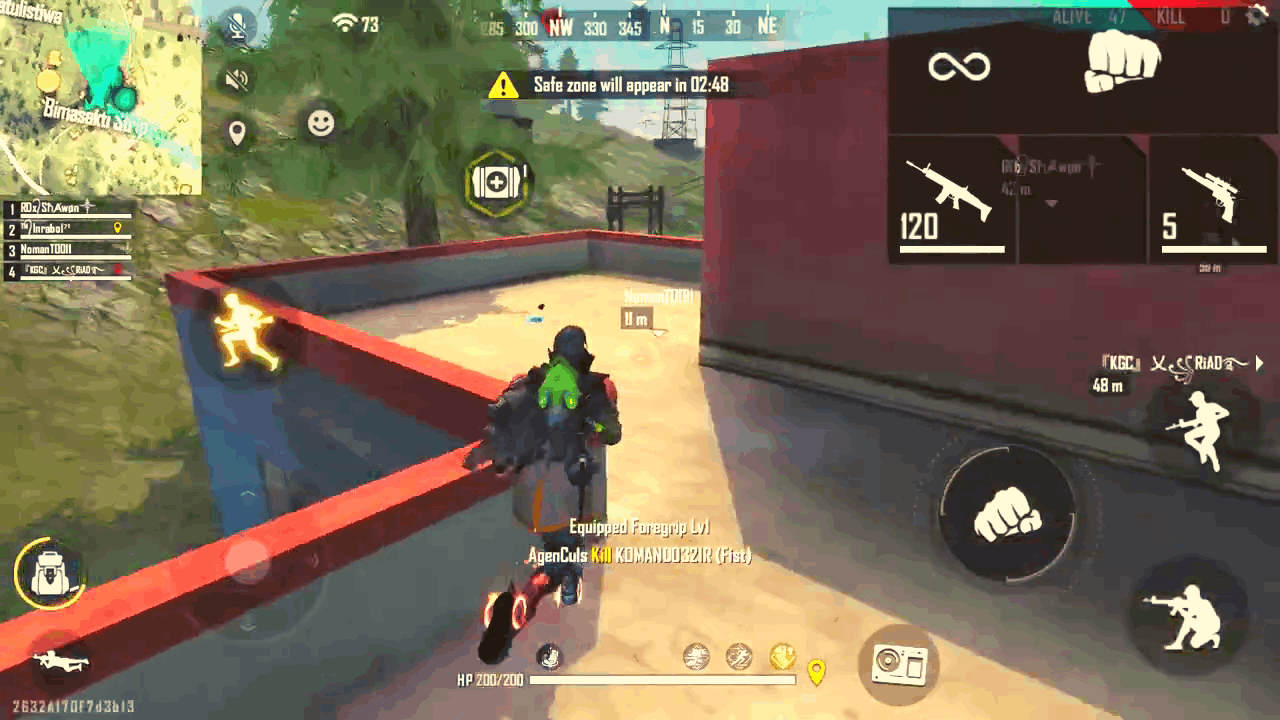 These codes can then be redeemed in-game and can be converted into free skins. Try to check their official social media pages regularly as these codes are often given randomly.
There are also times when they give out these codes during holidays, special occasions, and during the game's anniversary. You should always keep a lookout for these codes as most players are also looking to grab them immediately.
One tip that I can suggest is to hit that Follow button so you can receive a notification every time they post something new.
Check Out the Elite Pass and Work Your Way Towards a Free Skin
With so many options to choose from, I'm already sure you have a lot of free skins in your inventory right now. Let's try to push it even further by giving you another reason to play the game.
This time, you can also earn free skins by playing the game through the Elite Pass. I can get free skins through the free version of the Elite Pass. The Elite Pass is an in-game feature that rewards players with different prizes depending on the time they invest in the game.
The more I play the game, the more I receive points that level up the Elite Pass. Every time I level up, I get to receive rewards and that includes free skins.
Here Are Some of the Best Skins in Free Fire
Now that I've given you tips on how you can earn free skins in Free Fire, it's time to introduce you to some of the best skins.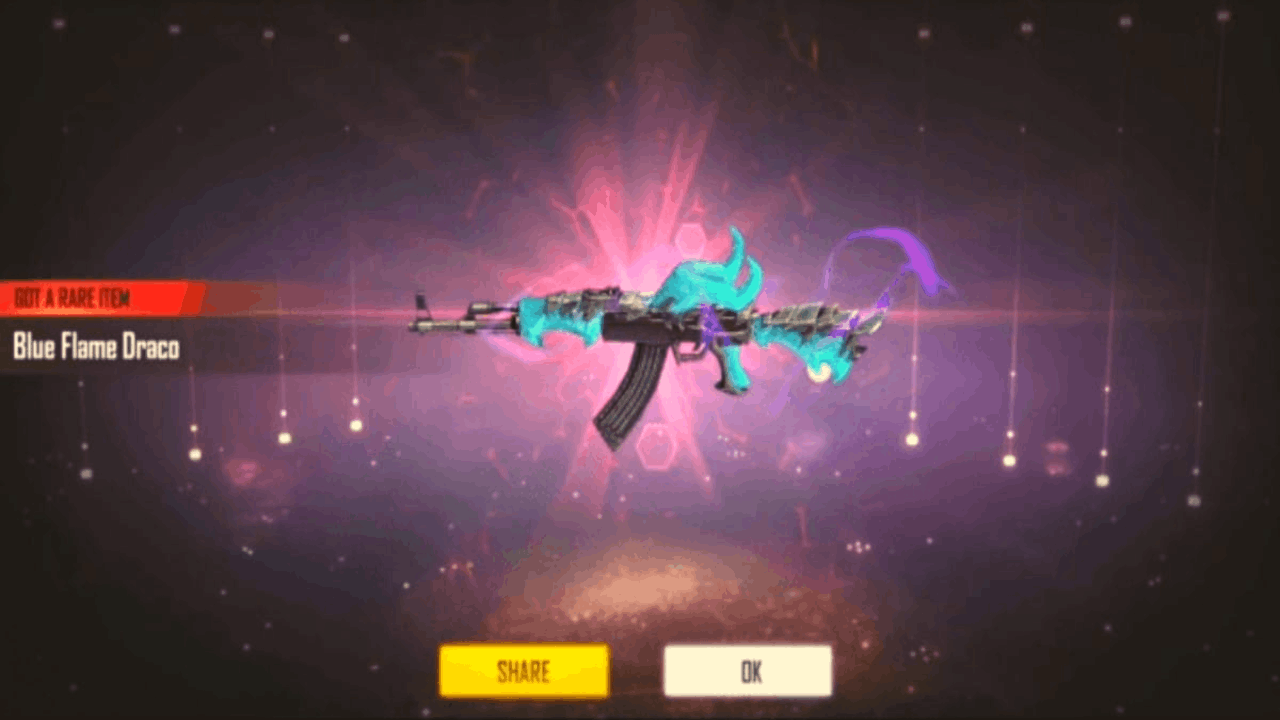 One of the most coveted skins is the legendary Flaming Dragon AK. While this may be the most popular skin, it is also one of the most difficult skins to get in the game.
This legendary skin is also one of the most powerful guns in the game which allows players to double the fire rate of the weapon.
Not only that, but it also increases the stability and damage making it one of the most in-demand skins in Free Fire.
Great Plunder Groza as One of the Best Skins in the Game
There are a lot of overpowered skins in Free Fire but none can take that crown from the Great Plunder Groza from the Groza skin line.
This skin can be bought for 40 diamonds in Free Fire and there is a reason why it is one of the more expensive skins in the game. The skin alone doubles the accuracy stat as well as the damage rating of the gun.
There is also a special effect whenever I get a killing spree in the game. It's a quite flashy and expensive skin but it is also one of the highest quality skin in Free Fire.
Unicorn's Rage for More Utility
Some gun skins often provide you with high damage or high accuracy but there is one gun skin that leans on the utility side. The Unicorn's Rage is another gun skin that offers a great advantage to the player.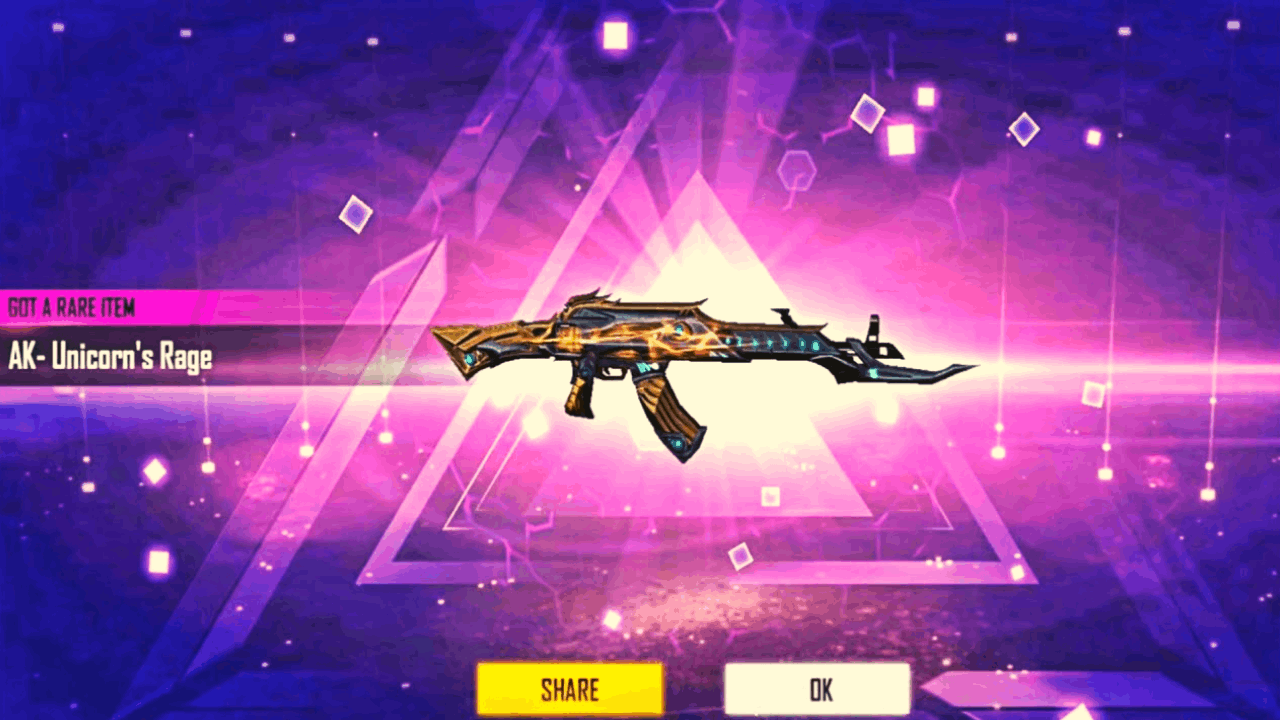 What I like about this skin is that it provides more magazine capacity. This ultimately allows me to unload more bullets onto the enemy giving me the advantage of reloading far less than them.
Aside from that, it also has some of the highest damage rates which makes it one of my go-to skins in the game.
Try the Ultimate Titan Skin
If you are one of the more aggressive players in the game,t here's one gun skin that you should be looking into. The Ultimate Titan skin is one of the best skins in Free Fire. This skin alone makes the other gun skins look like they are toy guns.
The Ultimate Titan is part of the Scar skin line and doubles the damage rate as well as the fire rate. While this skin might have all the overpowered stats, it also has a downside that many newbies might not like.
This gun skin is targeted toward seasoned players that are very efficient with their bullets which is why it has a decreased magazine capacity.
Conclusion
There are still so many popular legendary skins out there such as the stylish Duke Swallowtail and the amazing Apocalyptic Red skin but that's it for now.
Now that you know how to get free skins in Free Fire, put all those tricks to the test and show us what you've received for free. Go ahead and enjoy playing the game with your brand new skins!