Many video games indulge our fantasies by either taking us on a wild adventure or bringing us to an exotic location. Other games like Diner Dash Online are simply meant to help keep us busy during our downtime. However, that does not mean that the game does not have any sense of gameplay or strategy.
Diner Dash Online is built to exercise your time management skills and offer some of the best strategic decisions that you can make. The game is heavily rooted in reality thus making it even more relatable.
Learn about Diner Dash Online, how to play, where you can download it, and more with the guide below.
About Diner Dash
Features and More
Tips for Playing Diner Dash Online
Log in Every Day
Upgrade Your Appliances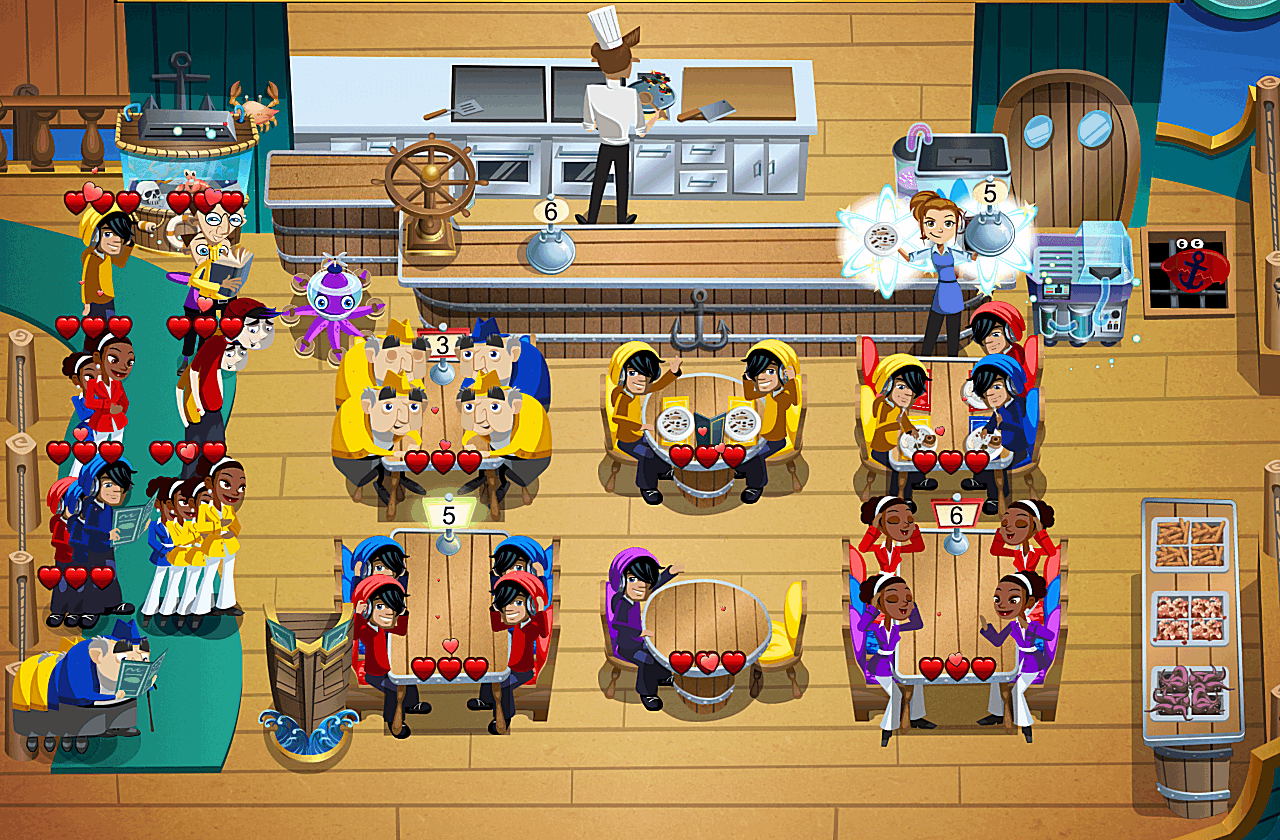 About Diner Dash
Diner Dash is a game that tests your ability to manage and segregate your tasks. The game takes place inside a restaurant where you play as the cook. Different types of customers come in and ask for different kinds of food in which you will have to prepare for them.
Each customer will have a timer and you have to serve them the food before the timer goes off. If they are not served the food they ordered before the timer ends, they will leave the restaurant and you will lose money.
There are different types of customers and each has varied behaviors. Older customers tend to be very impatient and do not provide any tips while others order quite a lot. This allows players to think about whether to prepare the food for the older ones first or the others.
Playing Diner Dash Online
The goal of the game is to serve all customers within a specific time and earn money. The money will then go to upgrading the restaurant so you can have more abilities to serve more customers as the game progresses. Chaining different tasks will also net you a higher score.
Combos will ultimately help you win the game. There are also different strategies that you can apply to the game. You can focus all of your efforts on satisfying a demanding customer or help relieve the pressure by chatting up with the guests at the waiting line.
It all depends on how you want to manage your restaurant and how you prevent customers from leaving the table. This dynamic gameplay allows the game to have depth and makes it more enjoyable to play upon replay.
Features and More
The engaging visuals of the game help players identify different customers and their demands. The level progression system allows players to constantly change up their strategy and become more flexible.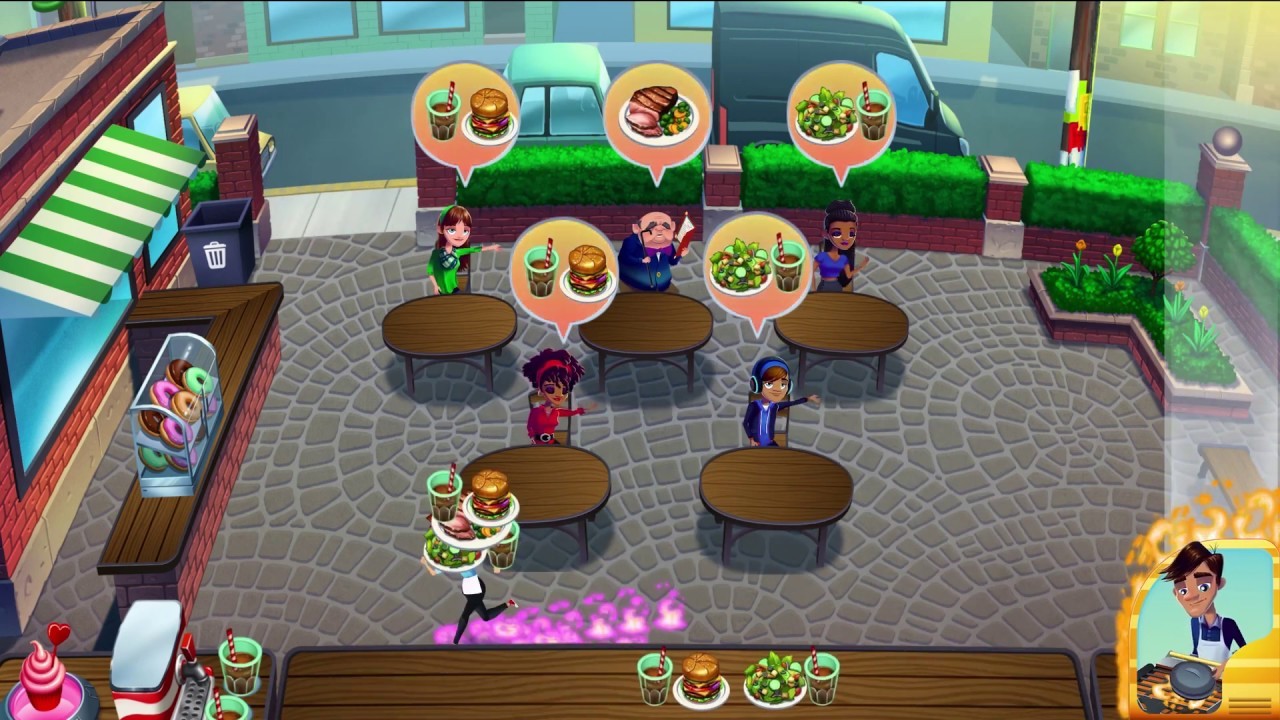 Diner Dash features hundreds of levels with each having its own set of challenges and customers to deal with. The game lets players have the ability to upgrade their restaurants and remodel or expand.
You can even own pets and discover thousands of different decor options to choose from.
Mini-games and More Challenges
The game also has mini-challenges and puzzles to play for casual players of the game. Diner Dash has a fun storyline.
You play as Flo and help her hometown get free from the clutches of Mr. Big. Diner Dash is free to play but players have the option to purchase items.
Players will need to connect to the internet to play the game.
Tips for Playing Diner Dash Online
Diner Dash is a fun game to play and there is no debate that it can be quite overwhelming at times. This can happen if you are new to the game.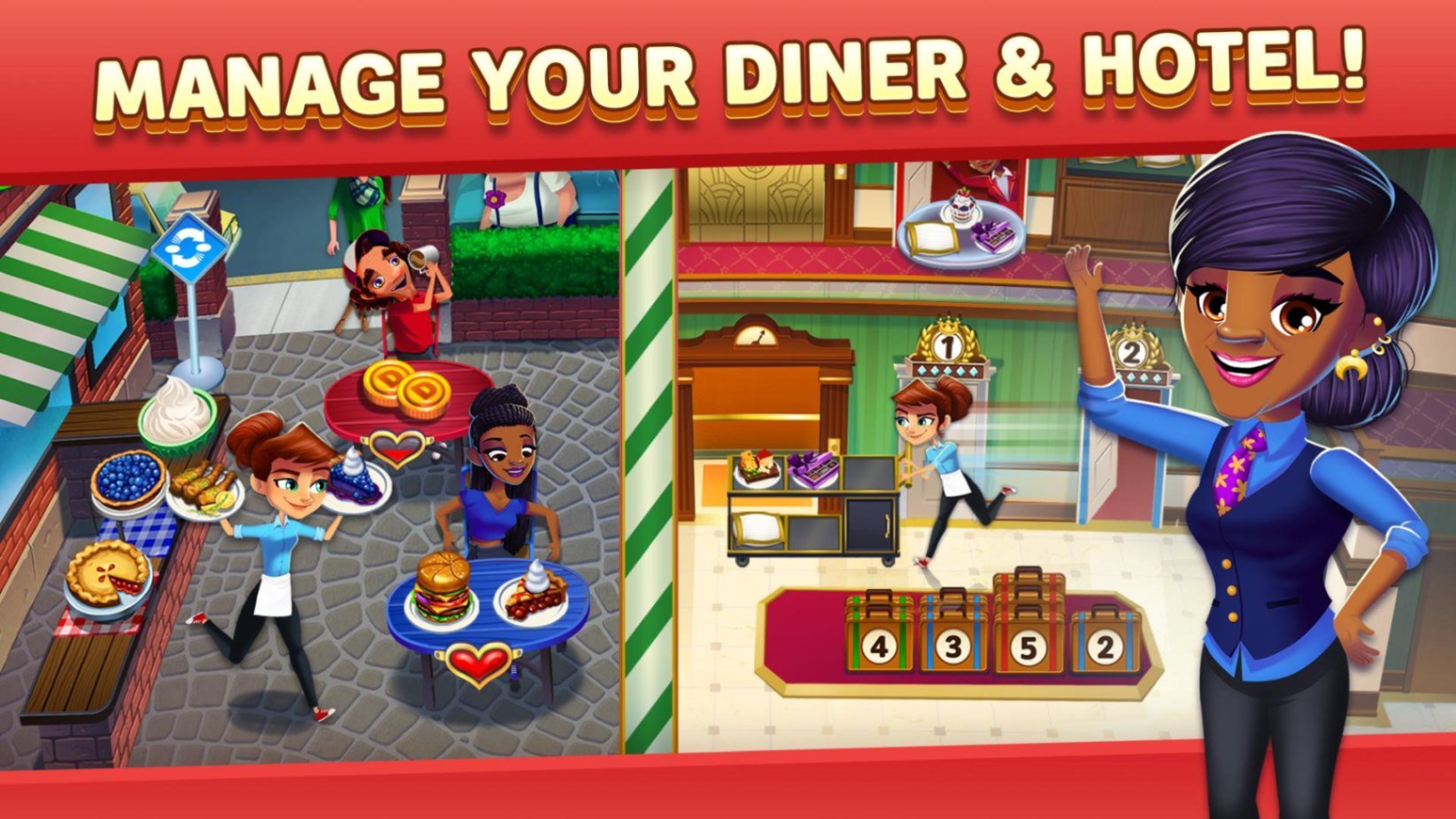 You'd be overcome with orders coming from customers and you might need a little bit of help. The game does become progressively difficult as you make it through each level.
Here are some ways for you to tackle some of the more difficult levels in the game.
Don't Wait for the Next Order
When you play the early levels of the game, the focus is more about creating order and getting into the flow of what the game is all about. The more you progress in the game, it becomes obvious that you will encounter more challenges.
By the time you get to a few more levels, you'll notice you're getting swarmed by orders from customers. The reason why you were taught to cultivate flow in the early game is to practice proactivity and efficiency. After all, the game is all about time management.
Do not sit around and wait for the next order. Be proactive with your game and make sure that you can receive and prepare all the ingredients needed for the next order. Practice this in the early game and you won't encounter this issue later on.
Learning the Different Types of Customers
Learning the types of customers that enter your restaurant is essential. You get to understand how each customer interacts with the game so you have time to prepare for their demands.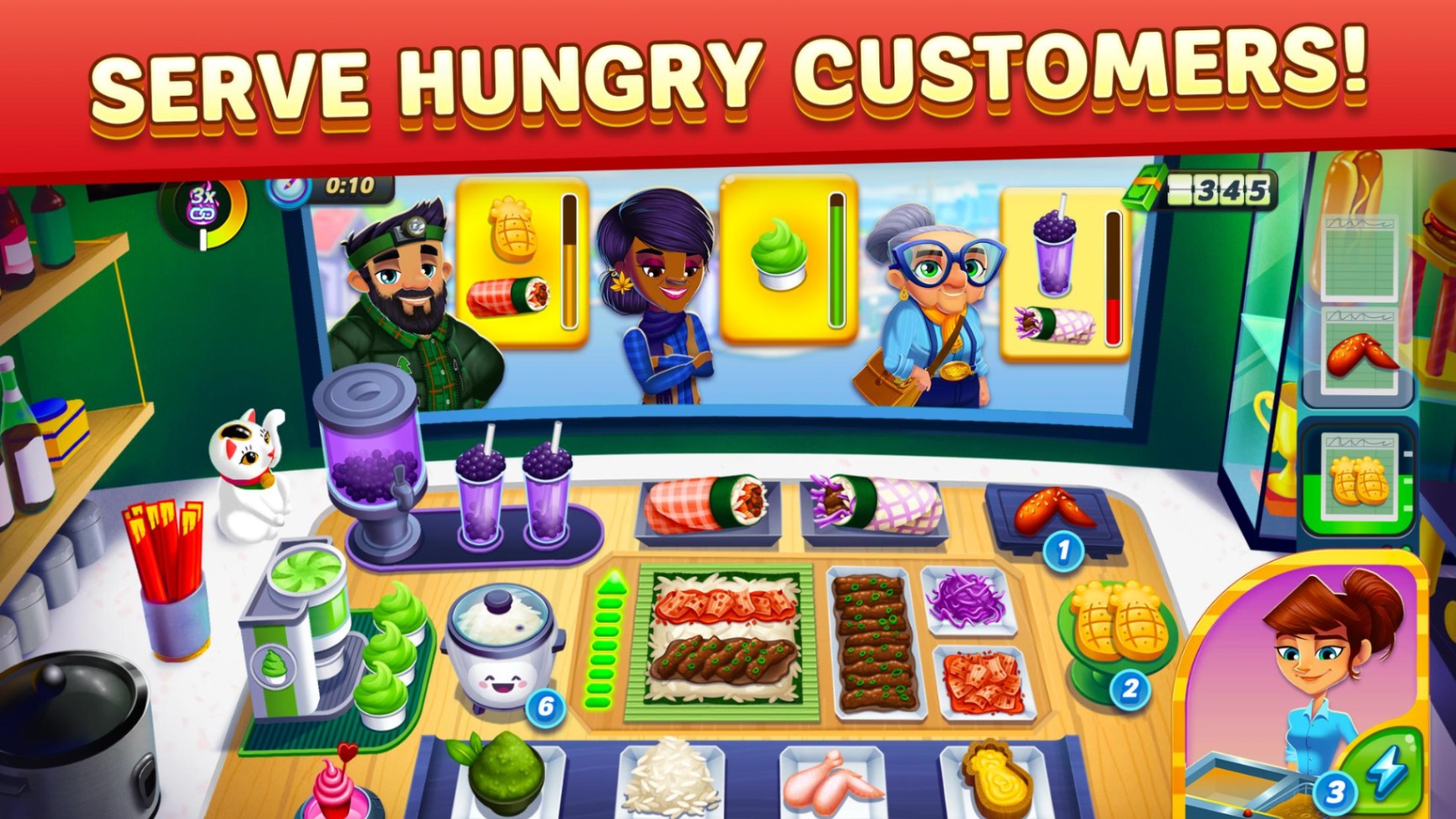 The businesswoman tends to leave a generous amount of tips if you can meet her demands in a short time. College kids are equally impatient but most of the time, they like to take their time with their food.
Seniors are quite patient with their orders but are very slow to eat and often do not leave a good amount of tips. Critics are the most important customer that you should always accommodate.
Keep Customers Happy
The ultimate goal of Diner Dash has always been to keep your customers happy and satisfied with their orders. There are a lot of tools available for you to keep your customers contented once they leave.
Options like offering them coffee and other choices make for a better customer experience. Keep an eye out for customers who are done eating and see what else that you can do to elevate their satisfaction.
Remember, the more your customers are satisfied, the more points you earn in this game. Look out for impatient customers as well. They should be your top priority.
Log in Every Day
Diner Dash has a lot of freebies to offer. A few of them are gems, groceries, keys, and many others. The best and easiest way to get them all is to simply log in every day. The game rewards you just for logging in!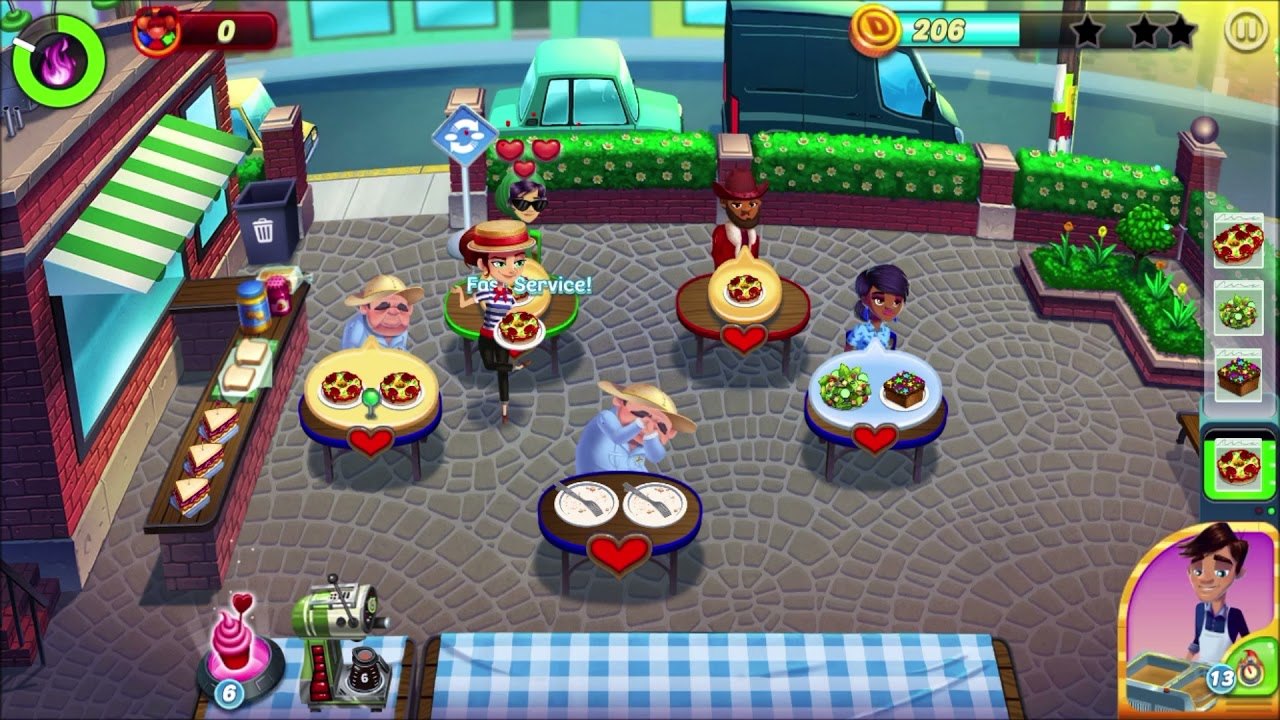 Go ahead and check out the store and see how many freebies you need to collect. You can even get as many as 9 gems every day once you to level 8.
There are also daily deals that you can take advantage of once you have collected enough gems.
This should help you upgrade your appliances or even purchase boosts to help you during the more difficult levels in the game.
Use Boost for Difficult Levels
There are different boosts that you can use in the game. Each of them has its special effect that will help you get through some of the most difficult levels in the game.
Some of these boosts include making Flo work five times faster thus allowing you to catch up with some orders. You also get to have a boost that speeds up your customers so you can accommodate more in the game.
This boost makes your slow customers only take a few seconds to eat and then leave.
Upgrade Your Appliances
The very first thing that you should keep in mind once you have enough gold coins and gems in the game is to upgrade your appliances. Upgrading appliances help cook food faster and make them more delicious.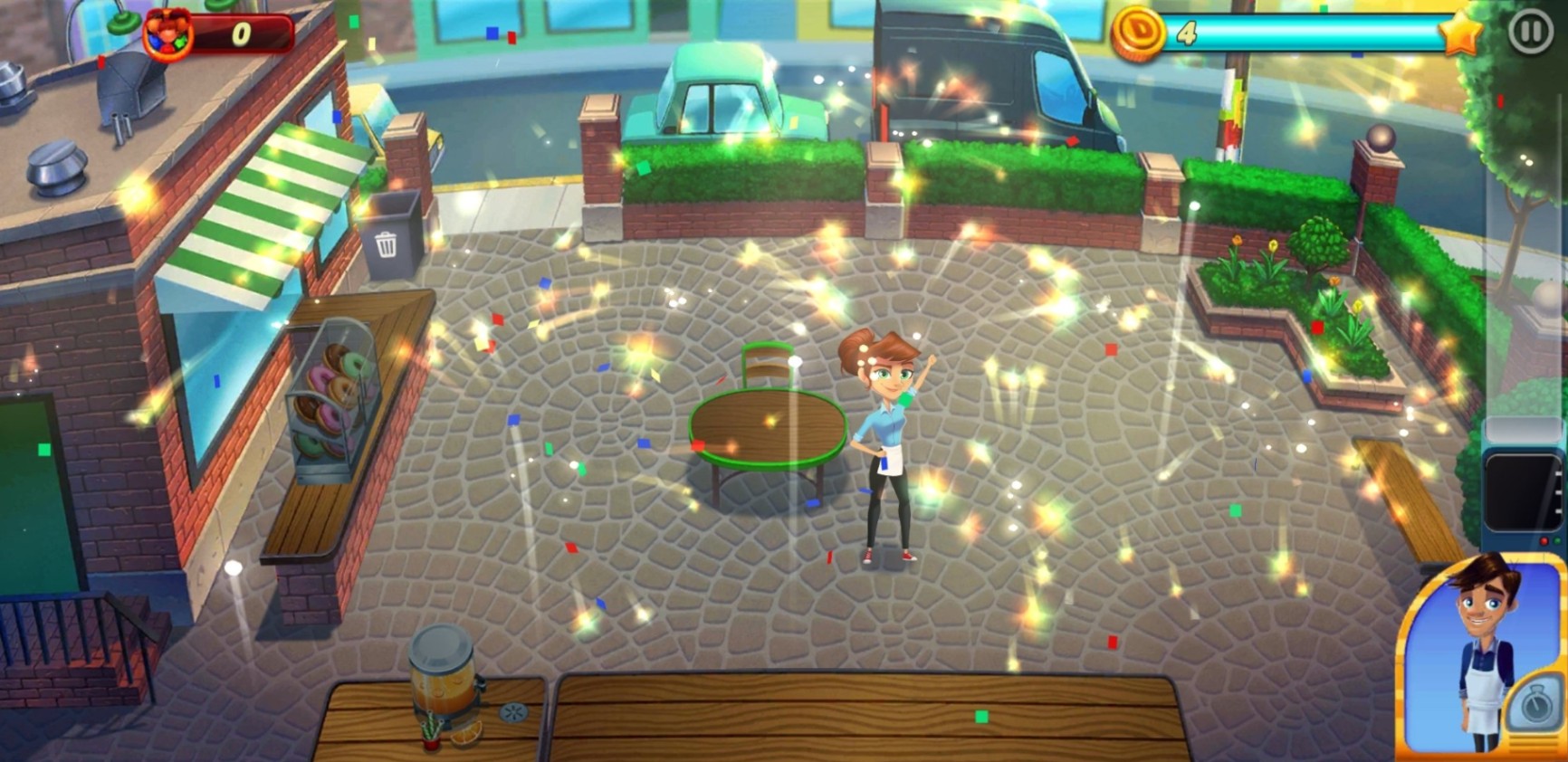 Apart from making your food look nicer, customers are also more willing to pay for the upgraded food that your upgraded appliances produce. The quality of the food you make also increases when you upgrade your appliances.
They also lower the waiting time for cooking your food. Make it a point to upgrade all of your appliances the moment you have gathered enough coins and gems.
Take Advantage of the Performer
When playing the Endless Shift mode of the game, make sure to prepare your upgrades beforehand. The best way to accommodate as many customers in the early game without them leaving disgruntled to play the stereo.
Customers are more willing to stay at their table and become more patient when the stereo is playing. Long term, it is best to get a performer. The performer will entertain customers who are still in line waiting to be seated.
This should give you enough time to focus on catering to your current customers, feed them with high-quality food, and have them leave the table with satisfaction.
Conclusion
Diner Dash is a fun game to play when you want to spend some time alone or if you want to kill time. The game serves up great gameplay by harnessing your time management skills.
This game was designed to be fun and low pressure. It keeps you interested, but not perplexed. Diner Dash can now be downloaded through the Google Play Store or the App Store.