Have you ever found a game that rewards you with freebies from other games? That is what Rolling Cube is all about. It's a fun and easy game to play and boasts a list of rewards for you to claim once you get enough coins and gems.
Playing Rolling Cube is very easy and relaxing. All you need to do is to guide a block within a puzzle until you reach the end while also painting the entire path towards the end. Upon completion, you get rewards depending on how you've done.
While playing Rolling Cube is simple, it does have its own set of challenges. Here's a guide on how you can play the game, how to earn coins, and more down below.
Solve the Puzzle and Earn Coins
Use Your Coins at the Store to Redeem Points for Your Favorite Game
Skip a Puzzle by Watching a Video Ad
Restart the Level to Get a Perfect Score
Play the Game for Fun, but Be Careful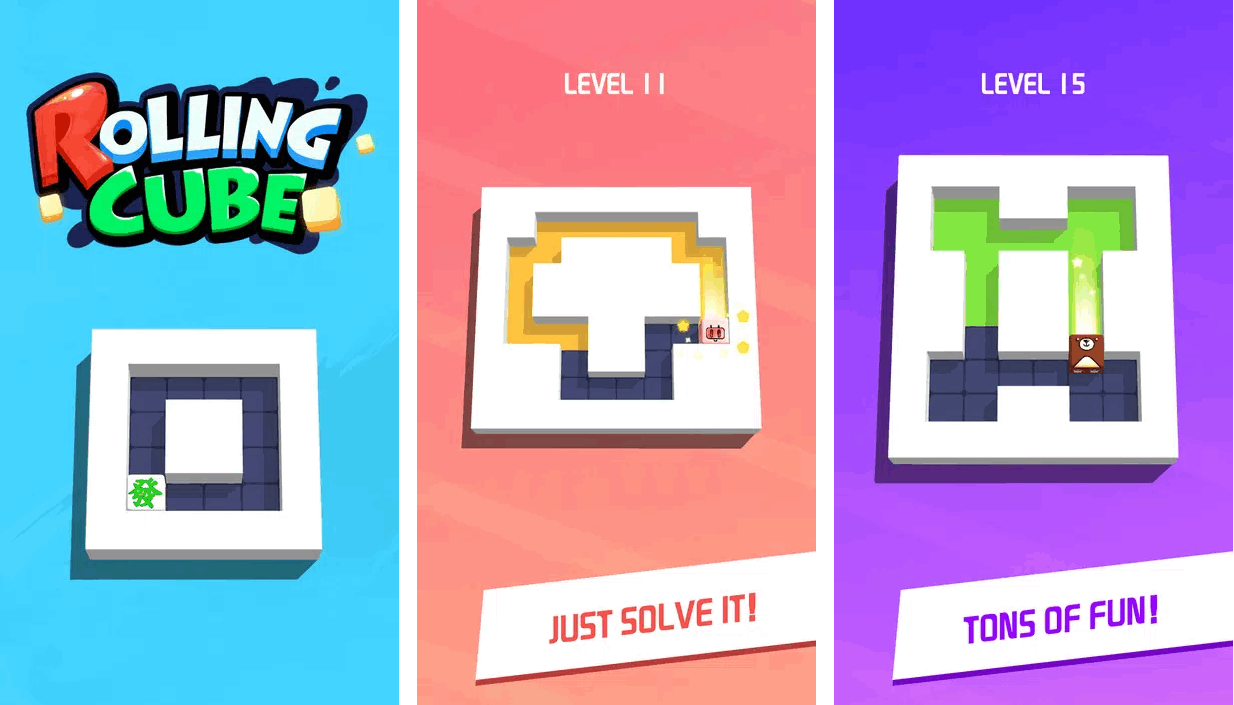 Solve the Puzzle and Earn Coins
Rolling Cube is a very simple and relaxing mobile game to play. It involves sliding blocks around a board to get to the end while drawing all the paths to progress to the next level.
As you progress in the game, each level presents different puzzle boards and challenges that will make it more difficult. It's a very easy game to play but hard to master which makes for an enjoyable mobile game.
The technique to solve the puzzle is to follow the path. However, there are instances where the path is blocked or you may have to go back to your previous path.
Don't worry too much about solving the puzzle as fast as possible. There is no time limit so play all you want.
Complete Each Level and Fill Up the Meter to Open the Chest
Each level will have its own set of challenges. While there may be no time limit to pressure you into finishing the puzzle for each level, you will still need to hurry and solve the puzzle so you can get to the next level.
Completing each level will give you points which will also fill up a meter found at the end of each level. You'll see how much you've progressed with the meter through a percentage. When you reach a hundred percent, the game will unlock treasure chests for you to choose from.
These chests contain random rewards that you can take advantage of. These rewards may include coins, freebies, and gems.
Use Your Coins at the Store to Redeem Points for Your Favorite Game
The main reason why you probably downloaded the game is that the game offers freebies for your real favorite game. Every level you complete, the game offers coins as rewards.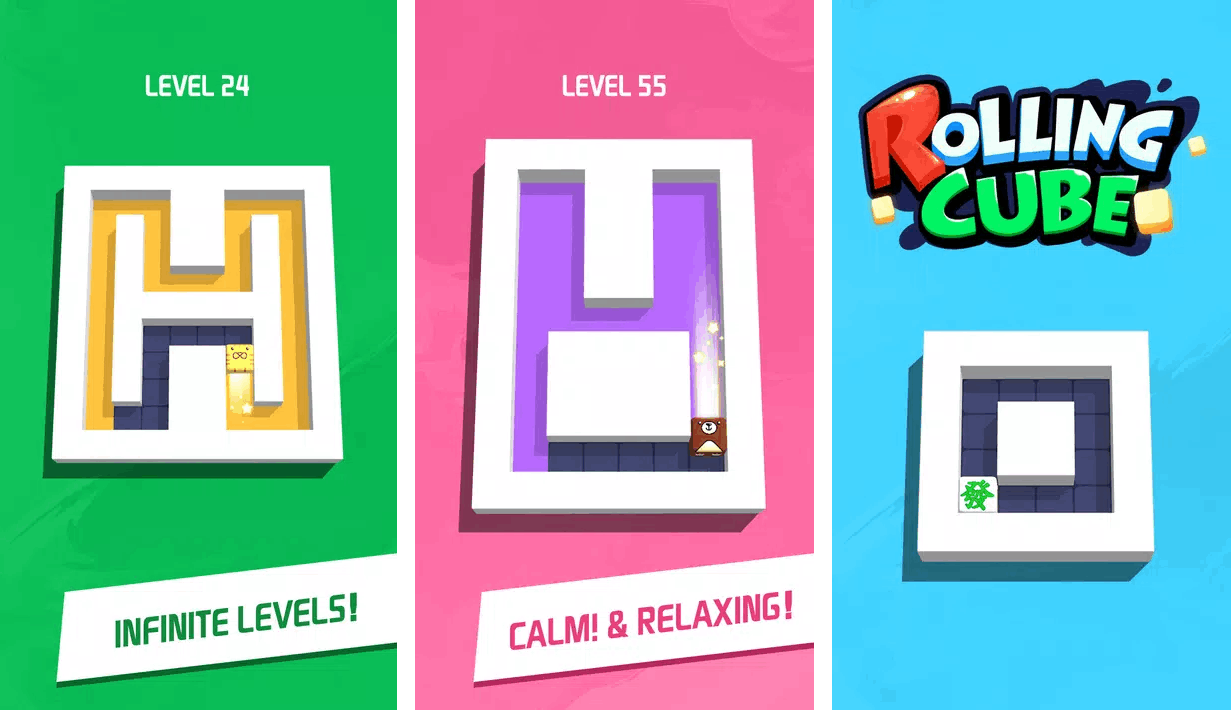 There are two main currencies used in this game and these are coins and gems. Coins are much easier to earn and they are commonly used at the in-game store. The in-game store is where you can use your coins to redeem points and other rewards for your favorite mobile games such as PUBG, FreeFire, and Roblox.
Make sure that you also have these mobile games on your phone so you can immediately receive the rewards once the game has approved the redemption of the freebies. Use your coins wisely and focus on a single reward instead of spreading them out to get a lot of other rewards.
This lets you redeem the reward much faster.
Put Your Coins to Good Use by Purchasing Gems
Apart from using your coins by redeeming rewards for your favorite mobile games, you can also put your coins to good use by using them to purchase gems. Coins may be the easiest way to get rewards but gems are used to earn exclusive rewards from the game.
Gems are the premium currency used to earn rare rewards and while you can always purchase gems in the game through an in-app purchase, there is another way to get gems. You can purchase gems at the in-game store using coins.
Take note that it will take hundreds of thousands of coins to purchase a few hundred gems so you should prepare a lot of them. Play as many levels as you can and multiply your earnings as much as possible so you can afford to buy gems without using your real money.
Skip a Puzzle by Watching a Video Ad
There are times when you will encounter a level that is quite difficult to complete.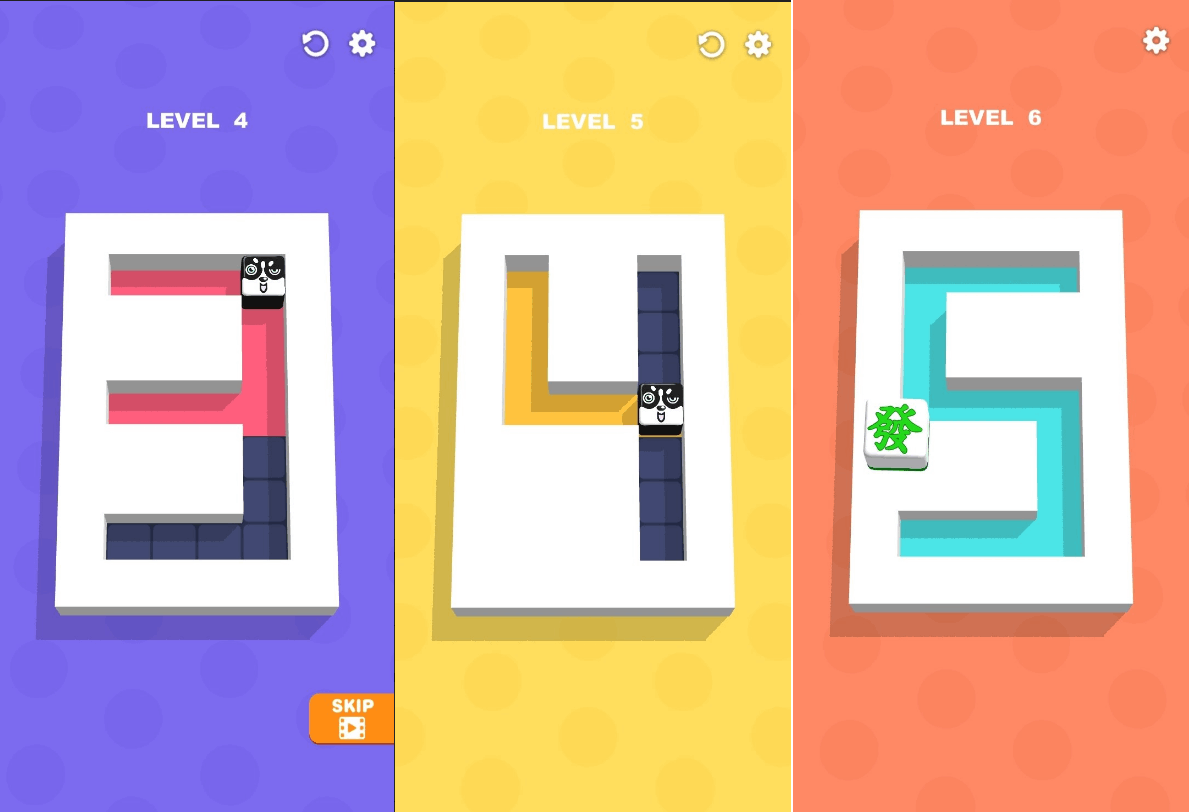 There are even times when the puzzles you're trying to solve get very repetitive, it gets boring ,and you wish to get to the next level fast. There is one way to skip a level and it involves watching a video ad.
At the lower right portion of the screen, you can see an option to skip the current level. All you need to do is tap that option and it will automatically play a video ad for you.
Watch the ad until the end and when you get back, you'll immediately complete the level and receive all the rewards.
Roll to Get More Gems
Apart from buying gems at the in-game store using your coins, there is another way to get gems instead of using your real money. One such way is to use your roll at the end of each level.
When you're done playing a level in the game, you get to collect the rewards from completing such a level. You'll also get the chance to receive gems and even multiply the amount you get by rolling.
You can either double, triple, and sometimes get ten times the amount of gems you get from the game. This will involve watching ads as it is already part of the game that you've signed up for. Be prepared to watch a lot of ads if you plan on getting more gems in this game.
Restart the Level to Get a Perfect Score
Each will contain a different set of rewards. However, each level will also have different sets of challenges which will affect how many rewards you'll get.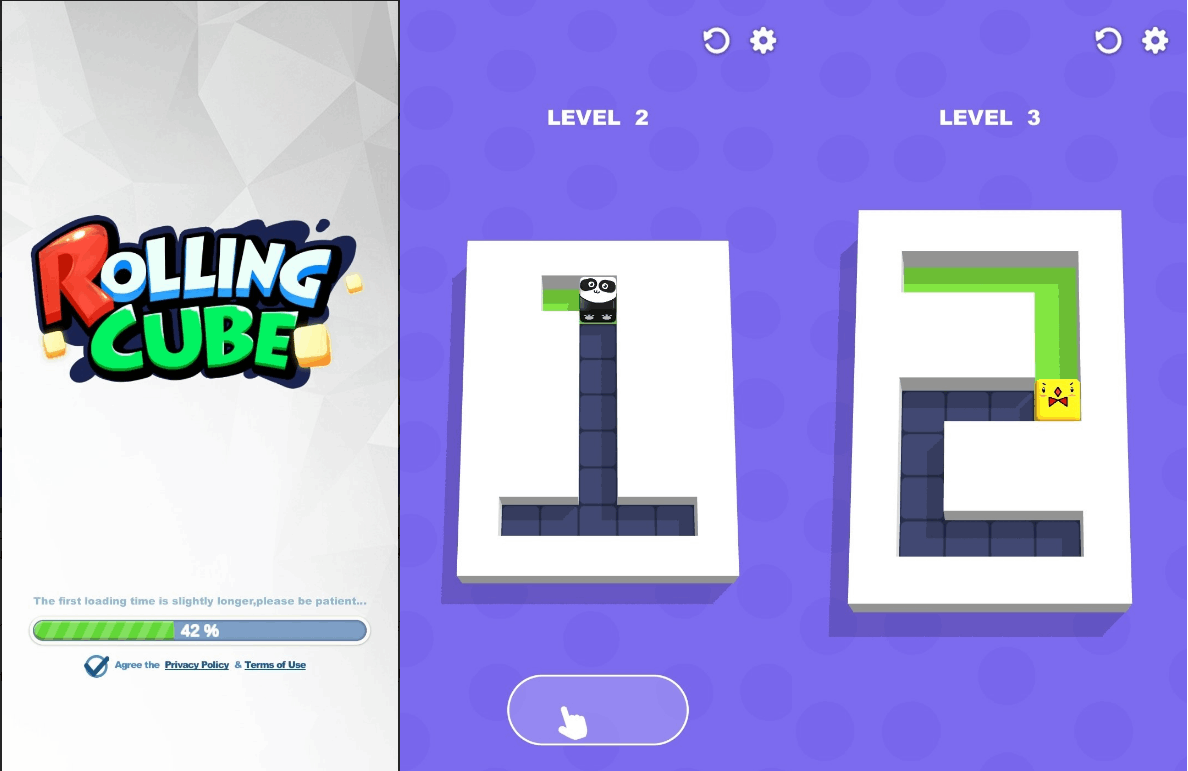 If you feel like you're not satisfied with the work you've done on that specific level, you can always start over to produce a better result.
There is an option at the top portion of the screen where you can restart the entire level.
Make sure to take full advantage of this option and get a perfect score so you'll have better rewards.
Always Claim Your Prizes
One of the main reasons why you're playing Rolling Cube is the fact that you get prizes for playing the game. These prizes are converted to rewards and freebies for other games. It is safe to say that it's what many players are after.
This is why you should always claim your prizes and take advantage of whatever means necessary to multiply the number of rewards you make.
Whether it is by playing more levels or watching video ads, it is best that you do all of these so you get the best possible rewards for your favorite game.
Play the Game for Fun but Be Careful
Rolling Cube is a very simple game to play. Many players are enticed by the fact that playing this simple puzzle game will help them collect coins and convert them to rewards for their favorite mobile game.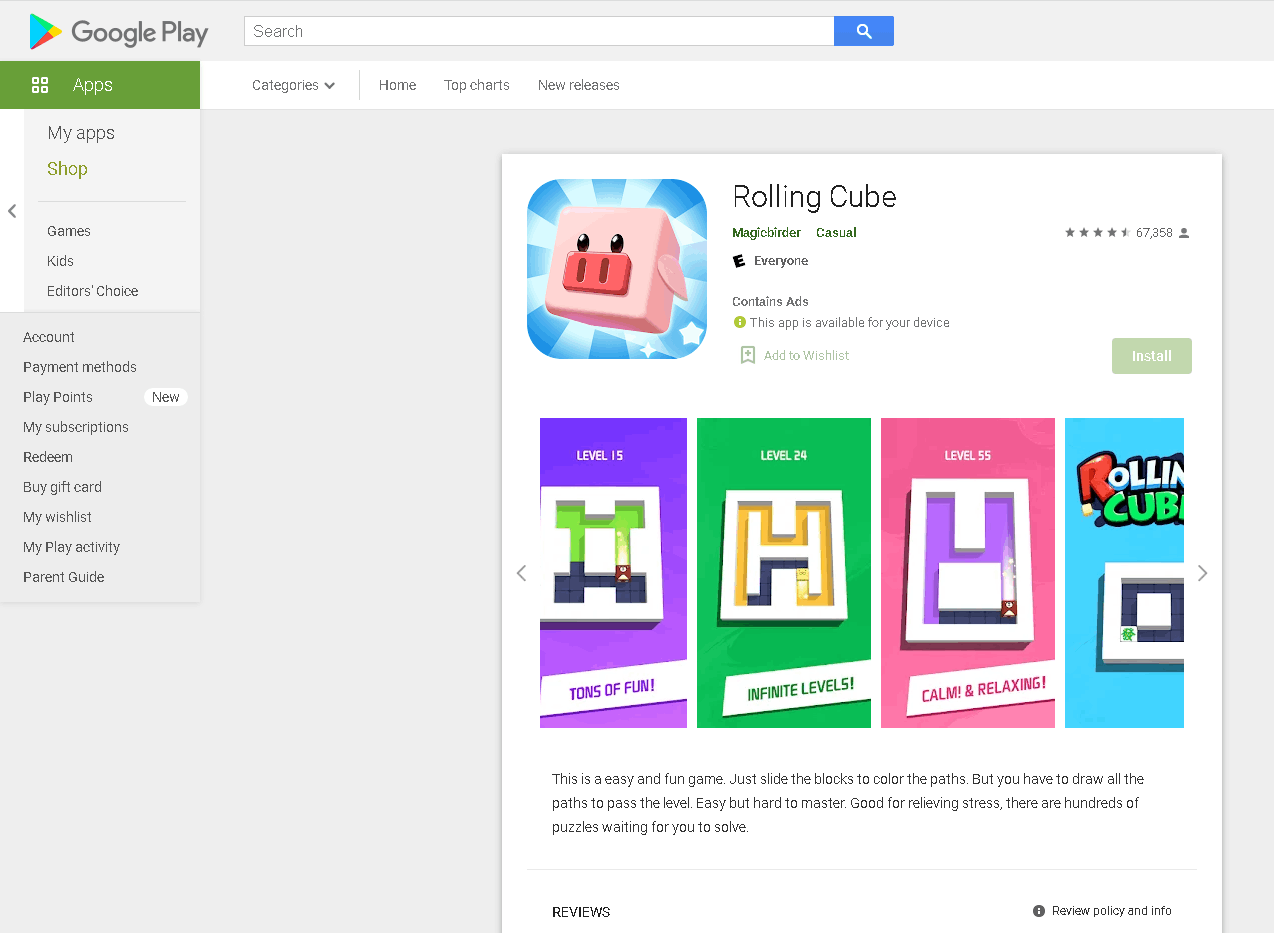 While many have claimed to have enjoyed the rewards, there is still a bit of hesitance from many. It is best that you play the game for fun as your goal.
This way, you won't be disappointed if you won't be able to get the rewards that you need. The Internet is full of scams so you should always be careful.
It is recommended that you avoid linking any personal and credit card information if you want to be very careful.
How to Download Rolling Cube
Now that you've learned how to play the game and how to get the rewards, it's time for you to learn how to download the game so you can start playing. Rolling Cube is exclusively available in the Google Play Store.
You can only download the game through this platform to ensure your safety and security. To download, find the game on the platform and tap Install. Wait until the game is fully installed before tapping Open to launch.
The game will ask for several permissions to run on your mobile device. You may accept all of them if you wish.
Conclusion
Rolling Cube is a mobile game made to help you relax but if you're an avid gamer who wants to receive freebies for your other mobile games, this game is going to help you achieve those freebies and rewards.
Use the tips mentioned above and you'll be able to unlock different rewards in no time. Go ahead and download Rolling Cube today to experience what the game is all about.